Our Behind-the-Scenes Peeks at Some of the World's Most Interesting Museums
In 2022, Atlas Obscura sought out wonder in cultural institutions beyond the glass cases and white walls.
Museums are more than just the curated artifacts in glass cases or framed artwork on white walls. There's so much visitors don't get to see. That's why Atlas Obscura has a series called "Secret Lives of Museums," to highlight the people of these amazing places and the sometimes unusual stuff they have to do. This year we peeked into the rooms where conservators painstakingly restored ancient glass vessels shattered in the 2020 Beirut explosion and explored a Spanish village where the town itself is an art museum. We visited a museum where anyone can see everything (the Depot Boijmans Van Beuningen in Rotterdam) and a museum where only a very few people are allowed to see anything at all (the CIA museum in Langley, Virginia). And, when we needed a break, we sought out the most interesting museum restaurants.
by Amy Crawford
The Museum Boijmans Van Beuningen in the Dutch port city of Rotterdam has a collection of more than 151,000 works of art, including masterpieces by Vincent van Gogh, Hieronymus Bosch, and Peter Paul Rubens. But, as is the case for museums around the world, Boijmans' galleries can only accommodate a fraction of these holdings, meaning that the majority are stored out of sight. But with the November 2021 opening of Depot Boijmans Van Beuningen, that has changed, writes Amy Crawford. The curvaceous, seven-story tower has space for all of the museum's paintings, design objects and sculptures in glass cases or on open shelves and sliding racks.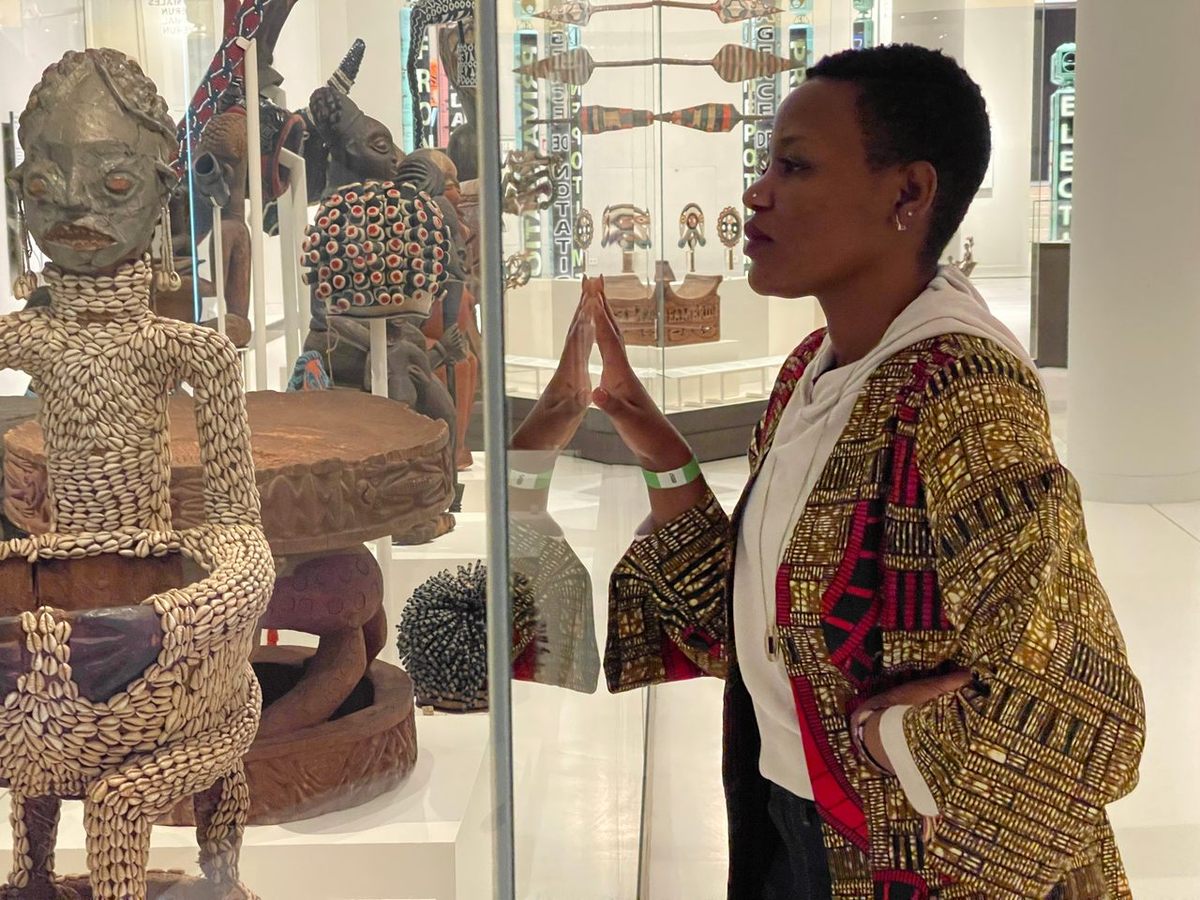 by Ye Charlotte Ming
For years, Sylvie Njobati would walk by a life-size statue of a woman in Kumbo, in the northwest region of Cameroon. Meticulously outlined with hundreds of seashells, the statue depicts Ngonnso, the queen mother of Nso people, a cultural group in the region whose origin can be traced to the 14th century. But, as Ye Charlotte Ming reports, the statue is only a replica. The real one was 3,000 miles away, in a glass box at Berlin's Humboldt Forum, a museum mired in controversies for its connection to German colonial past. Now, after years of work by activists such as Njobati, Ngonnso is coming home to Cameroon.
by Line Sidonie Talla Mafotsing, Editorial Fellow
For more than 30 years, the CIA Museum has been one of the most mysterious collections of artifacts in the world. Housed in the George Bush Center for Intelligence in Langley, Virginia—one of the most secure buildings in the United States—the museum tells the story of the government's international clandestine efforts. It has had an exclusive audience so far: Only CIA officers and approved officials have been allowed to view the collection—until now, Line Sidonie Talla Mafotsing reports. No, Langley hasn't swung open its doors. Instead, as part of a recent renovation of the museum, curators have begun to digitize the 3,500 objects in the museum's collection.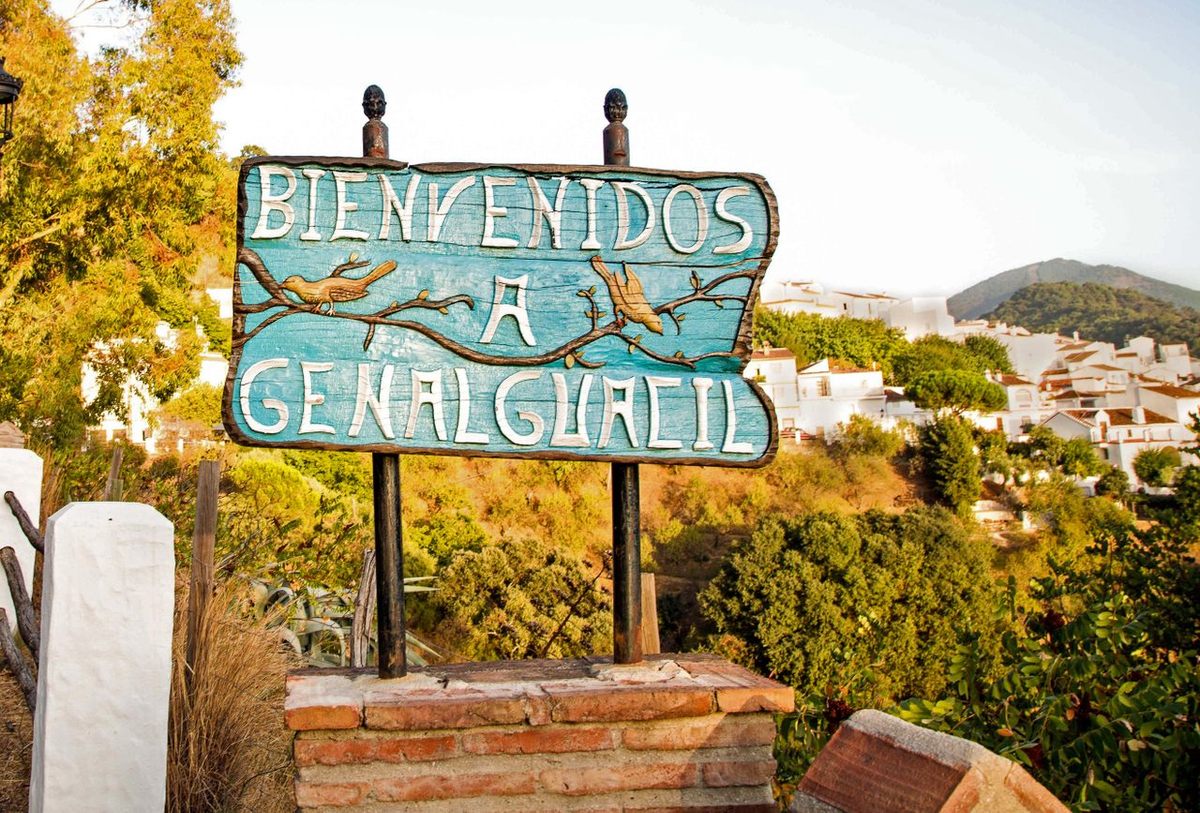 by Blair Mastbaum
Blair Mastbaum explores Genalguacil, once a dying rural village, reborn in the 21st century as an enchanting open-air gallery of fantastical and surreal public art. Here, a table-sized mosaic lizard scurries across the wall near the village church, three white skeletons laze on a rooftop, and a giant pencil draws a line down the side of a house. But what happens when wildfire threatens? How do you safeguard a town's museum when the town is the museum?
by Diana Hubbell, Associate Editor, Places
While some museum operators view dining options as an afterthought, others treat food as an integral part of an overall vision, writes Diana Hubbell. Lurking in some of the world's greatest museums are casual cafés and grand eateries that are on par with the art and exhibitions. In some cases, the menu is a thoughtful extension of an overarching concept—think precolonial cuisine and Indigenous staple dishes at museums dedicated to Native American history. Others, such as an exceptional spot in Taiwan, recreate some of their most famous pieces in edible form.
by Line Sidonie Talla Mafotsing, Editorial Fellow
The 2020 explosion that rocked Beirut, causing an estimated 218 deaths and billions of dollars in property damages, also shattered thousands of years of history. At the Archaeological Museum at the American University of Beirut, 72 ancient glass vessels that had survived countless earthquakes and two world wars were in pieces on the floor. Line Sidonie Talla Mafotsing explores how museum staff, with the help of more than a dozen international institutions and a group of volunteers, pieced the artifacts back together again.
by Gemma Tarlach, Senior Writer/Editor
Gemma Tarlach introduces us to the "bone biddies," the largely-retired group of volunteer fossil preparators based at the Paleon Museum in Glenrock, Wyoming. who spent years cleaning "Harold." Thanks in part to their work, Harold, a 24-foot fossil discovered in the 1990s, has now been identified as a new genus and species that inhabited the Western Interior Seaway—an inland sea that once swallowed much of the American Great Plains—70 million years ago : Serpentisuchops pfisterae.