A Famous Drag Queen, a Mummy in the Closet, and a Baffling Mystery
Sequined gowns weren't the only thing stashed in Dorian Corey's wardrobe.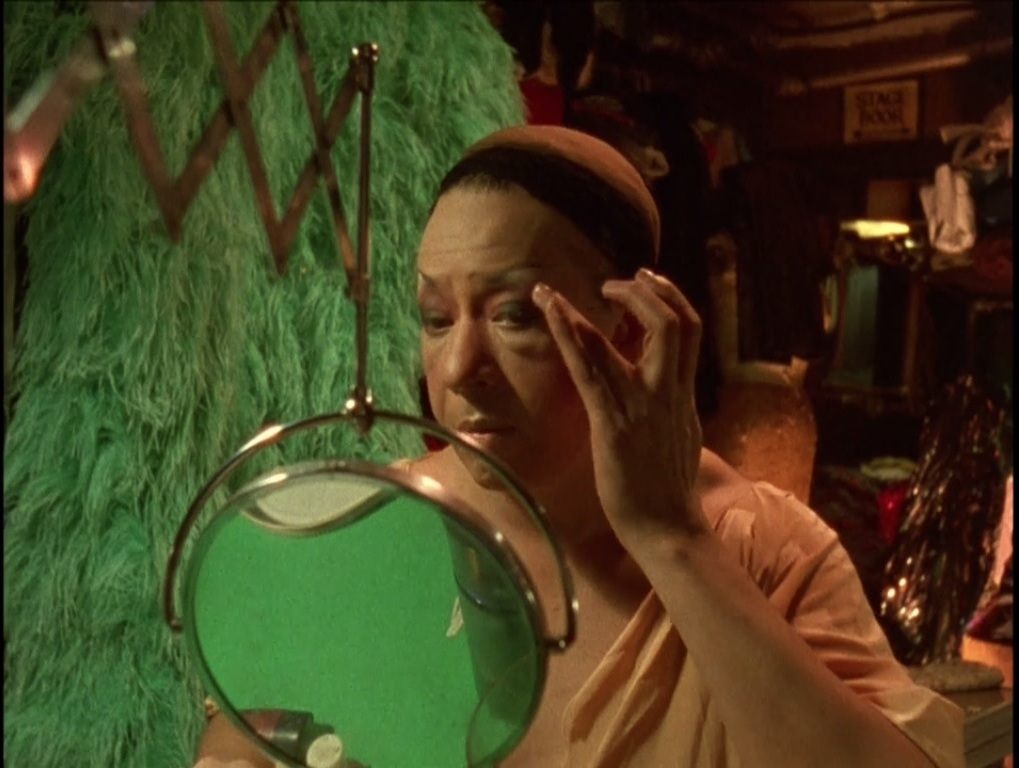 In October of 1993, Lois Taylor entered the Harlem apartment of Dorian Corey, a drag performer and dressmaker who'd died of AIDS two months earlier at the age of 56. Accompanied by two men searching for Halloween costumes, Taylor, a fellow New York drag queen and caretaker of Corey in her final days, was hoping to sell them a small fraction of Corey's wardrobe. They rifled through fabric, feathers, and sequins before they encountered a large closet, where, Taylor said, the sight of a musty green-plaid garment bag folded over on the floor piqued their collective interest.
"I only weigh 135 pounds. I couldn't lift that thing," Taylor told New York magazine in 1993. Resigning to her powerlessness to find the zipper, Taylor handed a pair of scissors to one of the men, only to learn that what the curious mass lacked in portability, it made up for in distinct malodor. Without inspecting further, Taylor called the police.
Peeling through multiple layers—first the bag's fabric, then taped wrappings of what was likely Naugahyde, a type of faux leather, and plastic—detectives revealed a grisly sight: a partially mummified body in the fetal position, its formerly brown complexion now purple and yellow, its ears mere cartilaginous vestiges, its blue-and-white boxer shorts tattered, with a bullet hole in its head. Encased within the layers, detective Raul Figueroa observed, were detachable pull-tabs from flip-top beer cans, whose prime in the United States ranged from the 1960s to the 1970s.
Despite the technical hurdles posed by decay, Figueroa managed to extract fingerprints from the corpse. The body was identified as Robert "Bobby" Worley, born December 18, 1938. The only extant records from Worley's life were criminal; he'd been arrested for raping and assaulting a woman in 1963 and served three years in prison. By most accounts, he was estranged from his family and hadn't been seen since the mid- to late '60s. Coupling this with Figueroa's pull-tab dating method, detectives concluded the shooting must have happened at least 20 years prior.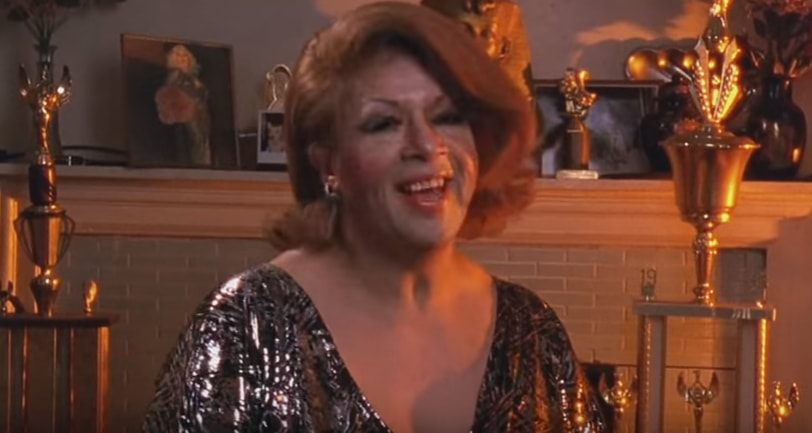 Superficial cues might dictate that Dorian Corey had little reason to engage in violent crime. A graduate from the Parsons School of Design, she had a knack for graphic design, which she parlayed into repute as a costumer. In the Harlem drag ball scene—where veteran drag queens and their young breakdancing and voguing counterparts participated in tongue-in-cheek pageants to showcase humor, irony, and ambition through performance—Corey was a stalwart diva. Her experience led her to mentor and support young queens as the mother of her drag family, the House of Corey. "You lend money to your friends—not very much money—and [give] advice…sometimes, if someone got evicted or whatever, you might take them in," she explained on a 1991 episode of the Joan Rivers Show.
What stands in starkest contrast to the gruesome implications in her closet, perhaps, is Corey's demeanor. The most extensive video footage of Corey is from the 1990 Jennie Livingston documentary Paris Is Burning, an examination of the aforementioned ball culture; in interviews, she was witty, realistic, and unflappable. In contrast to the grandiosity of aspiring models and housewives, she had a self-possessed cadence and world-weary observations, which endeared her to a comparatively mainstream audience.
"Everybody wants to make an impression, some mark upon the world," she says in the film. "Then you think, you've made a mark on the world if you just get through it, and a few people remember your name…If you shoot an arrow and it goes real high, hooray for you."
Yet it's apparent, from her interviews and an alleged silence about her life with Worley, that Corey was also guarded. Considered in tandem with the circumstances of the discovery, plenty of questions remain. Why might she have committed murder? What was her relationship to Robert Worley? How and why was the body preserved and not disposed of? Despite a lack of evidence or sources who are still living (many queens who knew Corey have succumbed to either disease or violence), these questions have provoked a number of theories.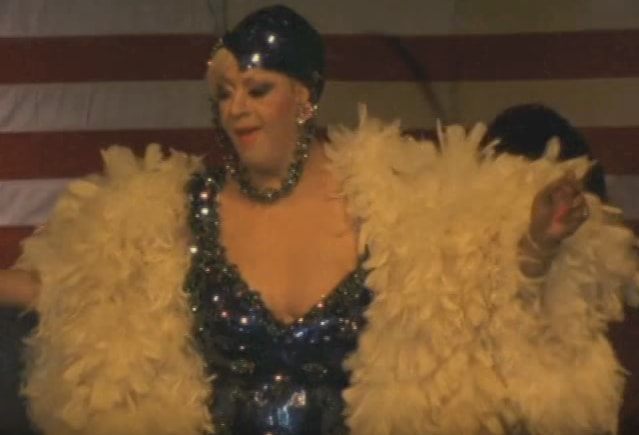 Though the idea has now fallen out of favor, some posited that Corey was "protecting" the real murderer. In 1988—between the probable time of Worley's and Corey's deaths—Corey moved from her apartment at 150th Street and St. Nicholas Avenue to one located 10 blocks over on West 140th Street. The notion that the body was in the closet before she moved, the hypothesis goes, is more plausible than that of Dorian's lugging a corpse from one home to another.
Others maintain, more credibly, that Worley was a burglar who broke into Corey's home, prompting Corey to act in self-defense. Corey lived in later-20th-century Harlem, where violent crime ran rampant. (Livingston recalled numerous gunfights outside Corey's apartment during interviews for the film.) For her own protection, she presumably owned a gun; her friend Jessie Torres affirmed she had "a little .22" in an interview shortly after news of the murder surfaced. More telling, Corey had allegedly attached a note to the body reading "This poor man broke into my home and was trying to rob me." Furthermore, the theory suggests a possible reason she kept the body: a black drag queen who lived in a poor, dangerous area in the '60s or '70s had little chance of garnering sympathy from the police.
Prevailing sentiment, however, contends that Corey and Worley had a turbulent romantic relationship that reached a tragic conclusion in a crime of passion. According to Taylor, Corey wrote a short, third-person story about a transgender woman who killed her lover after he browbeat her into having sex reassignment surgery. Handwritten on a piece of paper yellowed with age, the story seemed at least loosely autobiographical—Corey had had breast implants and possibly taken female hormones—and was peppered with references to her life, including the Pearl Box Revue, a touring drag show she'd performed with in the '60s.
Additional clues point to this supposition. Torres had relayed that Corey, hospitalized and in a haze of AZT and morphine, had confessed to her friend Sally in Corey's final days. Richard Mailman, whose upcoming play Dorian's Closet explores the story, says that, according to a police interview with Worley's brother, Worley "showed up at his [brother's] house one night drunk, and he was going on and on and on about Dorian. There was that sort of corroboration that he was in a relationship and did know Dorian."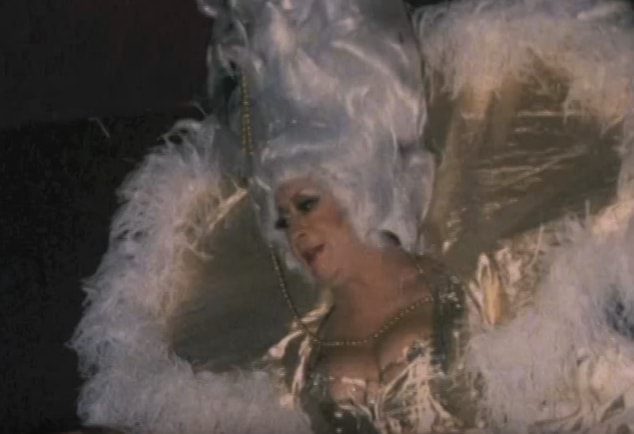 Indeed, any relationship they had was fraught. Reg Flowers, whose one-man play Out of the Bag plumbs the psyche of Robert Worley, suggests that Worley may have struggled to reconcile the pressures of appearing masculine and straight with his attraction to Corey, lashing out at her in bouts of frustration. "Being in a relationship with someone who was abusive would make sense [as an explanation], especially when you're talking about when men are attracted to trans people," he says. "My sense is that we're talking about someone who might be closeted about their homosexuality as well, and so there might have been all kinds of internalized hatred and internalized oppression. My sense of it is that it was a dangerous situation that Dorian needed to get out of."   
As for the body, Mailman postulates that Corey, fearing disposing of it would be too conspicuous in congested Manhattan, covered it in baking soda and wrapped it tightly to neutralize the inevitable odor. Decades' worth of chemical reactions likely rendered an amateur mummification job. "I don't think she had a criminal mind. She didn't plan the murder, and when it happened, she had to think fast," he says. "In the mind of someone who commits a crime of passion, that kind of makes sense."
Still, how did Corey get away with murder? At least three factors may explain this: Corey's consistent cool and grace, and Worley's estrangement from his family and the lack of documentation about his life, and the suppression of the corpse's stench. But perhaps the murder's obscurity is primarily owed to a fourth, socioeconomic factor: the othering and invisibility of two poor, sexually complex black people navigating internal and external turmoil in 1960s and '70s America.
A definitive answer remains elusive and probably always will. It's unsurprising: Corey was part of a highly marginalized world, and her life—even the part ripe for a campy tabloid headline—attracted little attention. Still, whatever brought these two together—and whatever happened the day of Worley's death—Dorian Corey has made an indelible mark.