A Famous Edible Bug Market in Beijing Is Closing
Neighbors complained.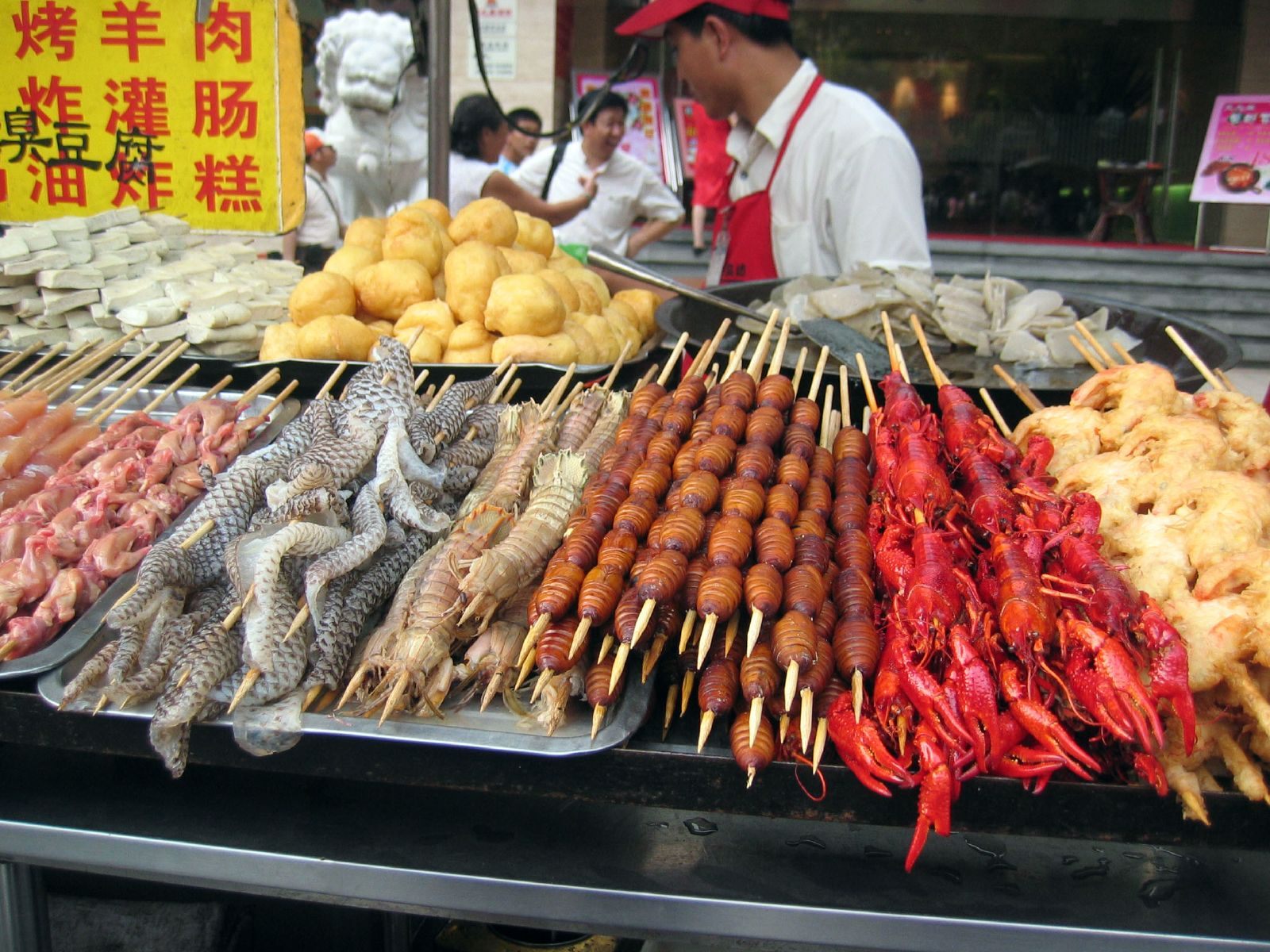 Among the delicacies you can purchase. (Photo: Guy Sie/CC BY-SA 2.0)

Beijing's Donghuamen Night Market has been selling bug delicacies for over three decades, but its time selling edible scorpions on a stick, among other items, is now drawing to a close. According to the Australian Associated Press, the market, usually teeming with customers, will close Friday.
The market is popular with tourists and locals alike, but after loud criticism from neighbors—it can get quite noisy and is said to smell like "stinky tofu"—authorities decided to shut it down, according to the AAP.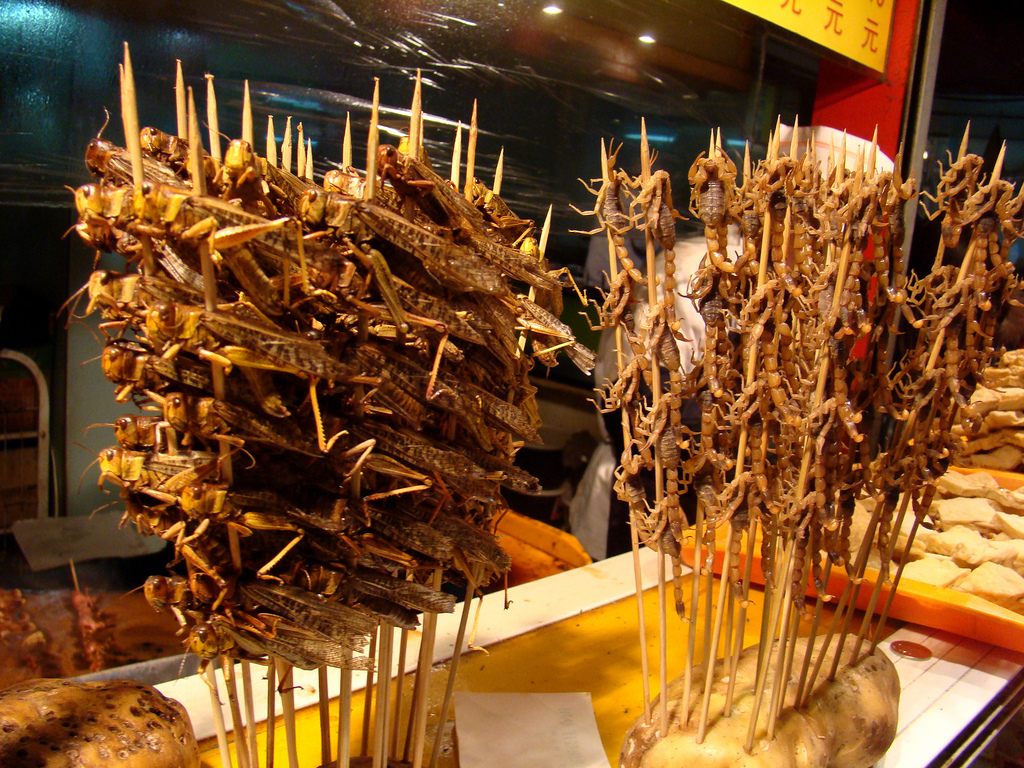 Some scorpions and crickets on sticks. (Photo: istolethetv/CC BY 2.0)
Opened in 1984, the market isn't all bugs: it also carries a wide variety of Chinese food items, from egg rolls to duck, even if bugs are what made it famous. Located in the center of Beijing on a street only around 1,000 feet long, the market has become a popular destination in recent years. 
But officials recently became concerned over a lack of proper storage for the food, according to the AAP. That the market tended to leave its waste in the middle of the street also didn't help.
Which all means you have three days to witness the spectacle for yourself. And even though Donghuamen is closing, bug eating is far from done. It is, in fact, our future.