A Gigantic Female Atlas Is Holding up the Ceiling of the Sea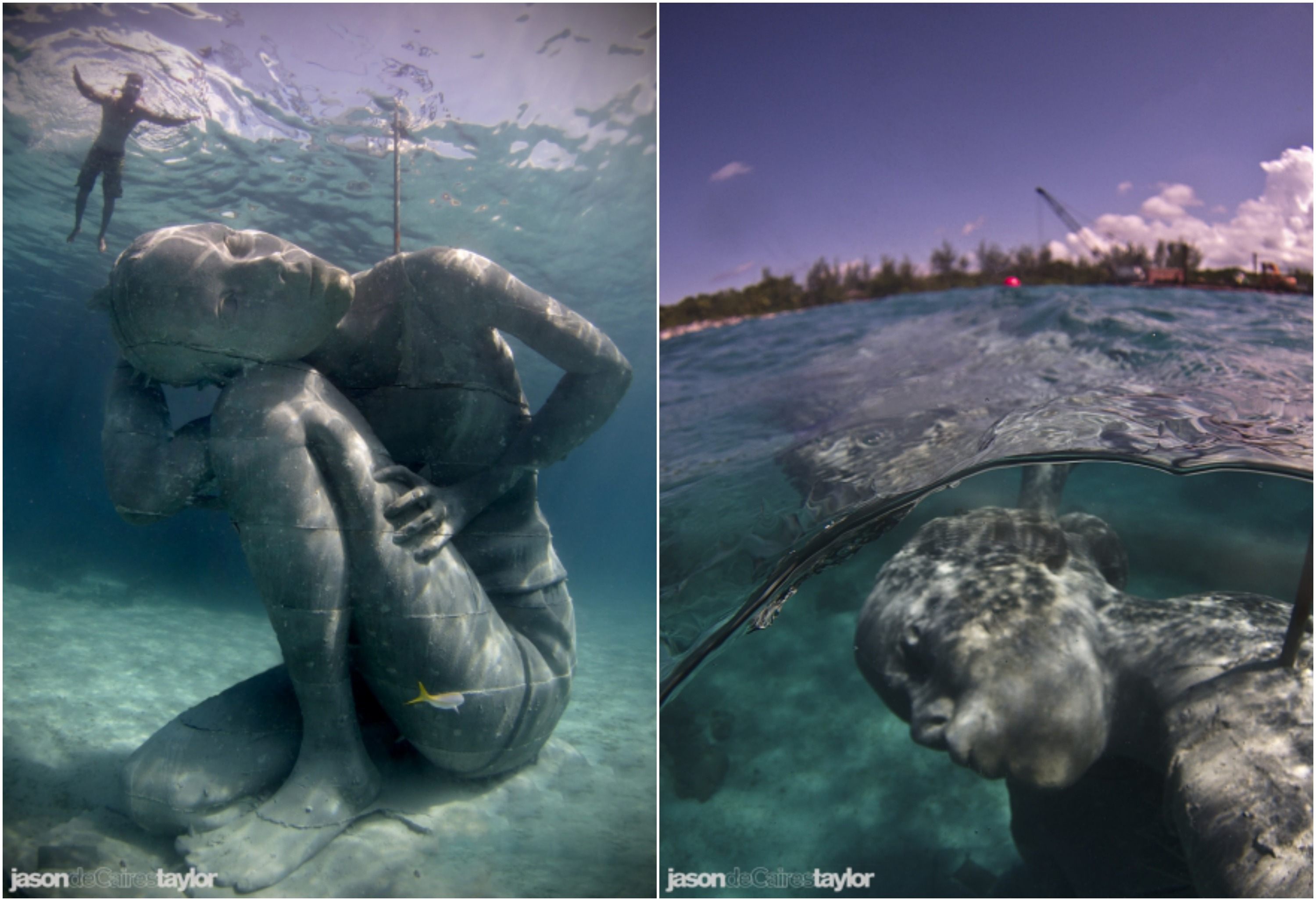 Jason deCaires Taylor creates massive underwater sculptures that are not only visually stunning, but are designed to improve the environmental diversity of their surroundings. His latest work, Ocean Atlas, sponsored by the Bahamas Reef Environment Education Foundation, was installed off the coast of Nassau the first week of this month. Weighing in at more than 60 tons, the Bahamian girl holding up the sea is the largest underwater sculpture in the world.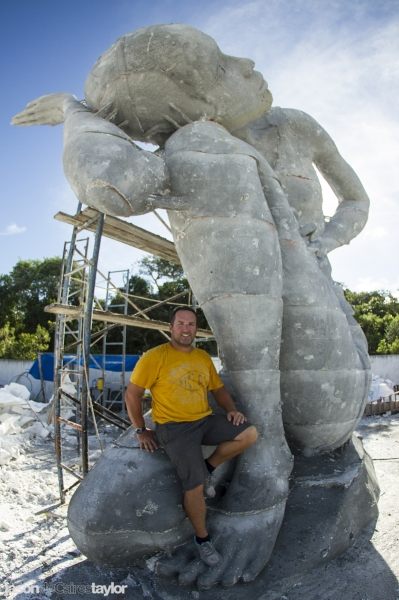 An award-winning sculptor, photographer, diving instructor, and underwater naturalist, Taylor has been making pioneering underwater sculptures as public art projects for nearly a decade. His statues are made from sustainable materials and a special concrete mix that encourages coral growth, creating artificial reefs for marine life to colonize, as well as drawing tourists away from other natural reef areas that are in danger.
In 2006, Taylor founded Molinere Bay Sculpture Park, the world's first underwater sculpture garden, off the coast of Grenada. His first work there was Grace Reef, which features 16 statues made from casts of local Grenadian women, and the park now includes 65 individual statues, each based on a living person, from a circle of life-size children to a man seated at a desk covered with newspaper clippings.
Taylor also has sculptures in England, Wales, and Greece, as well as a second underwater garden, Museo Subacuático de Arte de Cancun, which features more than 400 statues in three "salons." His statues are living works of art, shifting and changing as they are colonized by marine life; Man on Fire, for example, is filled with cuttings of fire coral, which, as they grow, will make the statue appear to actually be on fire.
Taylor told Environmental Graffiti, "I am trying to portray how human intervention or interaction with nature can be positive and sustainable, an icon of how we can live in a symbiotic relationship with nature." Ocean Atlas is the start of yet another underwater park: the Sir Nicholas Nuttall Coral Reef Sculpture Garden. The Creators Project has more images from the installation, and will soon premier a short documentary about the project.