America's Oldest Lighthouse Has Turned 300
Happy birthday, Boston Light.
Boston Light, which turns 300 years old today. (Photo: Massachusetts Office of Tourism/CC BY-ND 2.0)
Three hundred years ago today, a lighthouse keeper made his way across Boston Harbor to Little Brewster Island. He climbed the winding staircase inside Boston Light, at that point a brand new building. And using a tallow candle, he lit the lighthouse lantern for the first time.
Today, Boston Light is still going strong—and is celebrating its tricentennial in style, reports WBUR.
Sally Snowman, the lighthouse's official keeper since 2003, is dressed up for the occasion, in a homemade Revolutionary-era dress and bonnet. Then again, she's often dressed that way. As Yankee Magazine reported in 2009, Snowman is the country's last lighthouse keeper, and spends weeks at a time on Little Brewster Island, where she gives historical tours, hangs out with picnickers, and, well, keeps the lighthouse.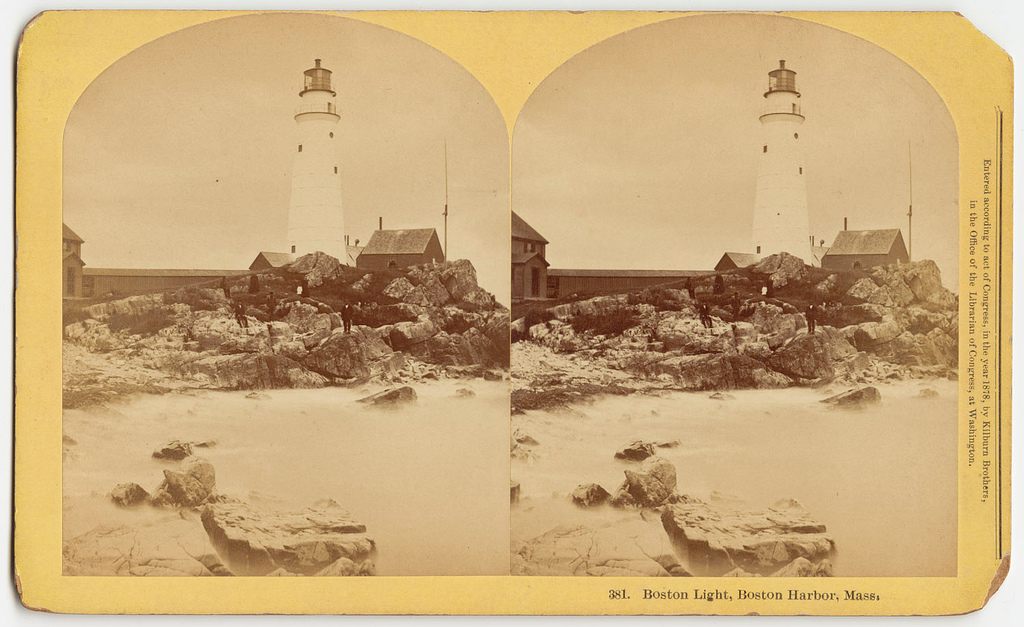 Boston Light circa 1878, on a stereoscope slide. (Photo: Boston Public Library/CC BY 2.0)
The lantern itself is now a massive glass and brass contraption, mounted on a series of gears that spin it every 10 seconds. "Because it's an 1859 optic, and we're in 21st-century electronics, there's glitches for the two centuries to talk to each other," Snowman told WBUR. She often gets calls from nearby Winthrop and Nahant, made by concerned citizens frantic that the light is out. (She always already knows.)
To be fair, the lighthouse is not, itself, three centuries old—most of its components have been replaced several times, and the whole structure was destroyed by the British in 1776, and was later rebuilt on the same foundation. For this year's tricentennial, the Coast Guard spiffed it up appreciably.
But save for a few interruptions due to war and technology, the light itself has been shining out for 300 years—and that's something. Happy birthday, lighthouse.
Every day, we track down a fleeting wonder—something amazing that's only happening right now. Have a tip for us? Tell us about it! Send your temporary miracles to cara@atlasobscura.com.