Did Ancient Egypt Have a Pigeon Problem?
More than 3,000 years ago, the birds appeared in unexpected places.
Egyptian pharaoh Akhenaten wasn't content to take over Thebes, the splendid capital his father ruled before him. For his reign, only a city dedicated to the sun god would do.
Akhenaten built Amarna hastily 250 miles to the north, its mud brick temples, estates and roads rising from the banks of the Nile in just four years in the mid-14th century BCE. The pharaoh moved into the Northern Palace and filled his court with paintings of birds.
By the artistic standards of the day, the murals in the palace's Green Room were its most unusual. Instead of stylized and symbolic, they were painted naturally with such realism that researchers Christopher M. Stimpson and Barry J. Kemp believe they have identified most of the 3,300-year-old species. Six of the nine birds are almost certainly pigeons.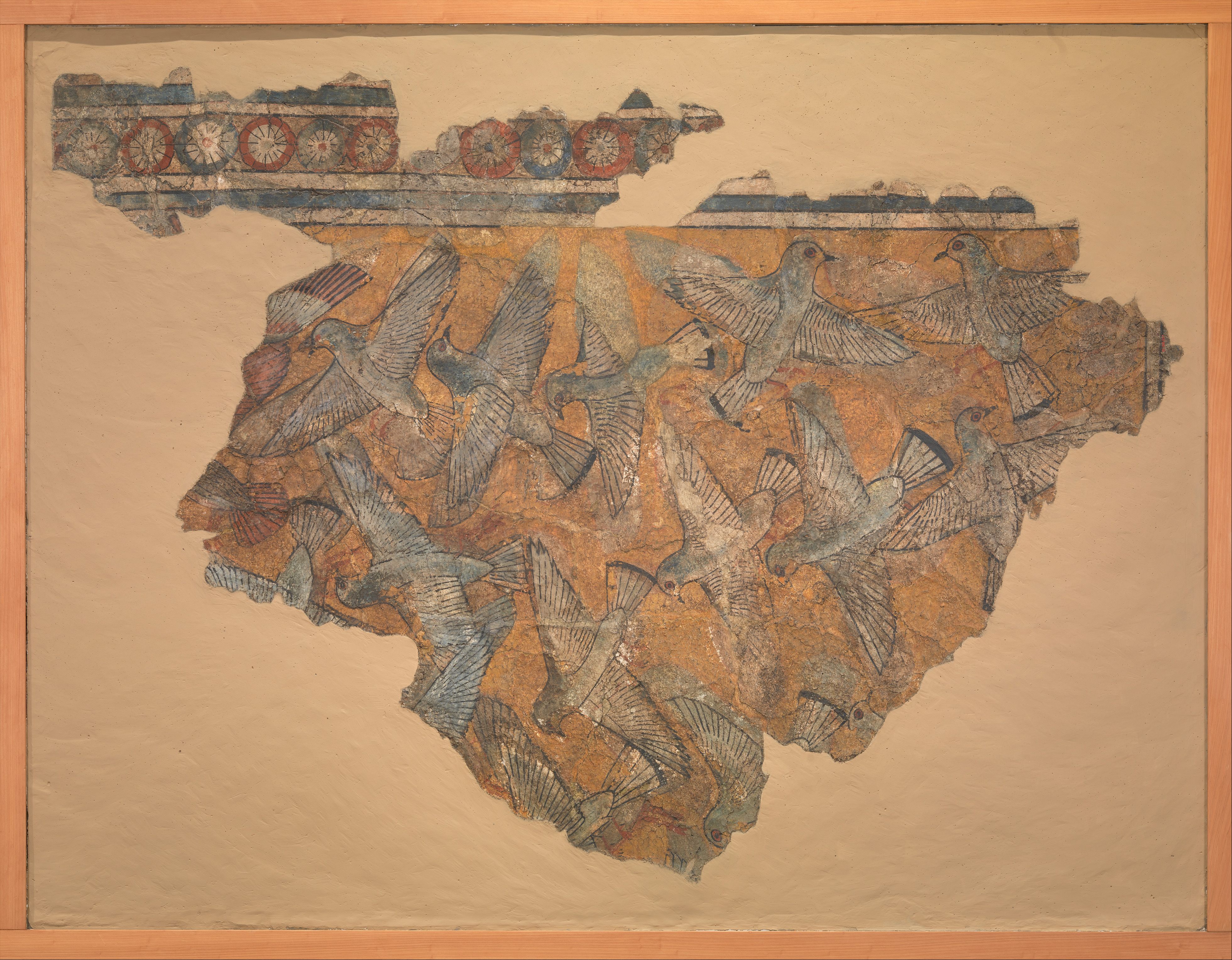 That wasn't especially surprising; pigeons regularly appear in ancient Egyptian art and are depicted elsewhere in the art of Amarna. But here, they are out of place. Rock pigeons don't fancy riverbanks and marshes; they roost up high in cliffs and caves. So, why are there so many in the bucolic riverside scene in the Green Room?
"This is, and remains, a puzzle," says Stimpson, an honorary associate at the Oxford University Museum of Natural History who co-authored an article on the birds in the journal Antiquity.
What archaeologists do know is that pigeons were probably one of the first animals to be domesticated by humans, a kind of avian Swiss army knife for the ages. Not only can they be eaten, but their feces make excellent fertilizer and they can be trained to complete fairly complex tasks.
Images and carvings of the pigeons first appear in the Middle East and North Africa around 3,000 years ago, according to Colin Jerolmack, professor of sociology and environmental studies at New York University and author of The Global Pigeon. They'd probably been lurking around North African and Middle Eastern cities for close to 2,000 years before that.
"Until the telegram, pigeons were the most reliable messaging system in the world," Jerolmack explains. There's even evidence that ancient Egyptians used pigeons for communication around the same time Amarna was occupied. "An Egyptian bas-relief from around 1350 BCE depicts a flock of pigeons being released from their cages to fly and then return."
Dovecotes—earthen towers built to house domestic pigeons—offer more evidence of pigeon domestication along the Nile beginning around 2,000 years ago. In densely packed Mit Ghamr about 175 miles north of Amarna, hundreds of historic dovecotes are still packed into its city streets today.
But at Amarna, which was inhabited for less than two decades between 1346 and 1332 BCE, there aren't any dovecotes. There is virtually no archaeological evidence that pigeons were ever present at all.
"While rock pigeon bones have been found amidst the archaeological remains at Amarna, they are quite rare and were likely the remains of meals of local workers in the Pharaonic period," says Stimpson. "This rarity would seem to suggest against pigeons being held in captivity, certainly in any numbers."
But pigeons "have been in cities as long as we've had cities," says Jerolmack. Even if the people of Amarna didn't intentionally raise them, the pigeons may have found favorable living conditions in the city of around 30,000, putting them in closer proximity to the rivers and marshes nearby.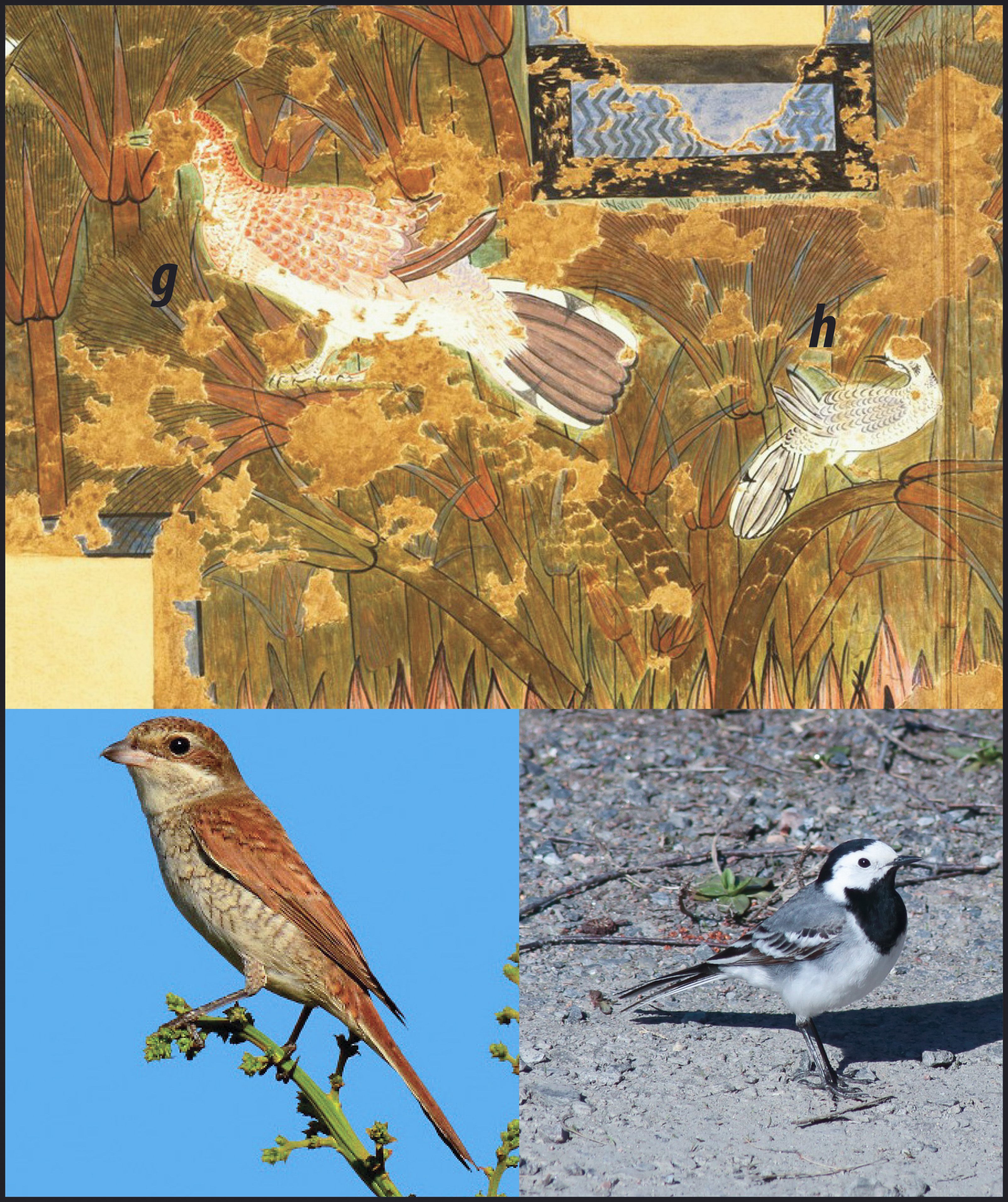 "It's thought that pigeons gravitated to cities to feast on the fields that surrounded them, and found walls and cornices to be suitable places to roost and nest," explains Jerolmack. In a large city from the 14th century BCE, "I would certainly expect to find pigeons."
It's likely that pigeons were attracted to Amarna, agrees Stimpson. But unlike modern urban landscapes in which pigeons are often considered "rats with wings" or vectors of disease, if the city did have feral pigeons, they probably weren't viewed as a problem. "Quite the opposite, in fact," he says. "Given that pigeons feature as votive offerings and were consumed as food, these birds [would] have made a positive contribution to both spiritual and practical life."
Without direct evidence from Amarna, though, Stimpson's and co-author Kemp's best guess is that the depiction of rock pigeons in a riverbank scene where they would never have been found in real life was nothing more than a whim of the artist or artists responsible.
"Ultimately we felt it was artistic license and that the rock pigeons were included in the scene as simple motifs or tokens of wild nature," he says. But Stimpson stresses that although their conclusions are one interpretation of the evidence, they're not absolute. "We certainly hope the article encourages others to review the art and judge for themselves."