Almost Edible, 106-Year-Old Fruitcake Found in Antarctica
Even the original owners didn't want to eat it.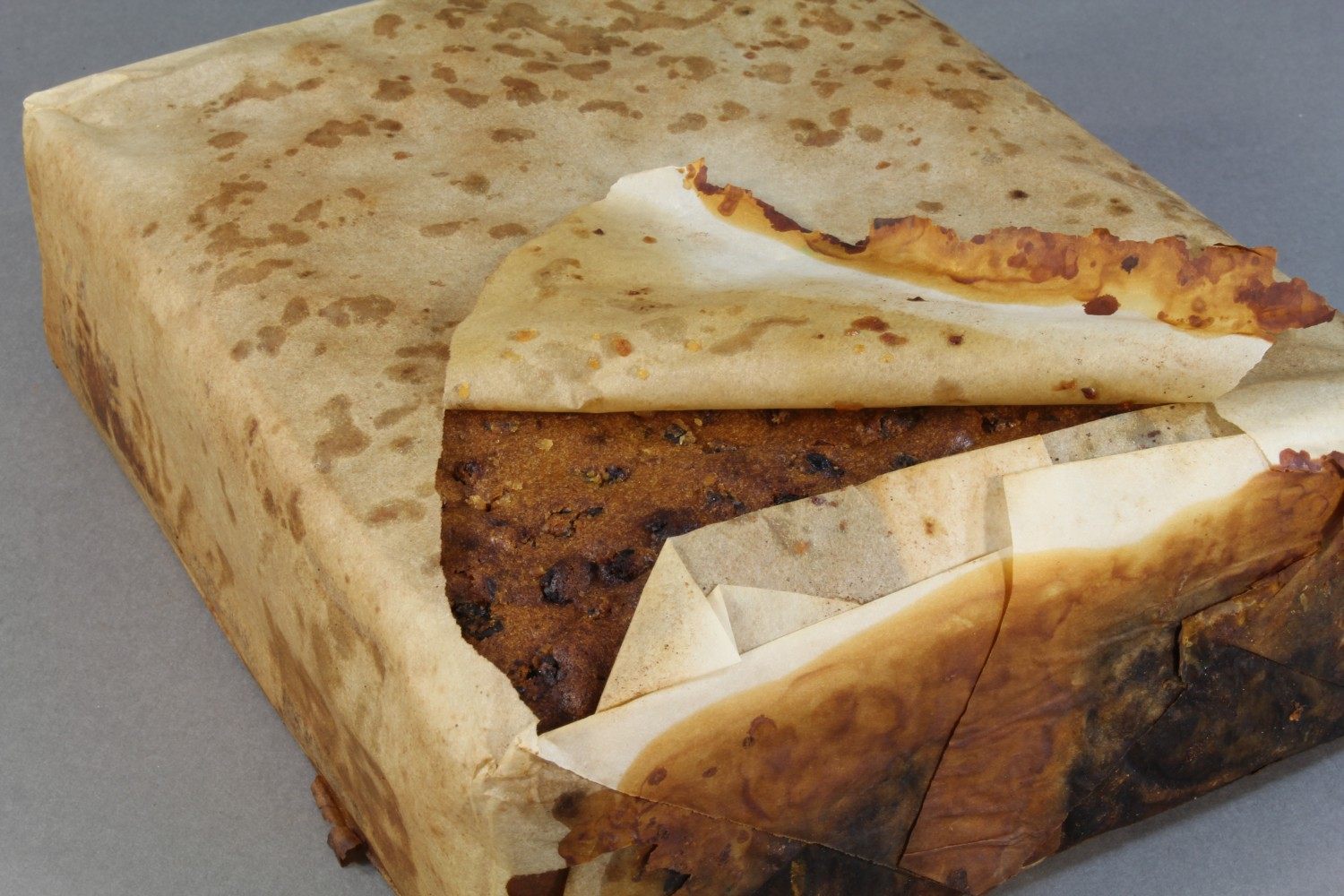 It's not that uncommon re-finding forgotten holiday fruitcake months after the event. More surprising, though, is when it's over a century old. Conservators from the New Zealand-run Antarctic Heritage Trust found themselves faced with this kind of a figgy phenomenon while recently excavating an abandoned hut some 2,500 miles from the South Pole. Cape Adare, at Antarctica's northeastern tip, was an important landing site and base camp used by early Antarctic explorers.
Made by the British brand Huntley & Palmers, which still exists today, the cake was wrapped in its original paper and stored in a tin-plated iron alloy box. While the tin had begun to deteriorate, the cake was in near-perfect condition and, according to the researchers, still looked "almost edible".

In a statement, Lizzie Meek, the Trust's Programme Manager-Artefacts, described the cake as "an ideal high-energy food for Antarctic conditions, and still a favorite item on modern trips to the Ice." Despite that, researchers manage to hold off snacking on their discovery, which apparently smelt like "rancid butter". In fact, the hut contained the best part of a picnic: sardines, "badly deteriorated" meat and fish and some more appealing "nice looking" jams.
In 1910, the British explorer Robert Falcon Scott made an ill-fated expedition to reach the South Pole and, on the way, explore the continent's uncharted wastelands. The Heritage Trust believes the cake dates from his endeavor, known as the Terra Nova Expedition after the supply ship.
Conservators from the Trust have been working on restoring and documenting almost 1500 artifacts from the Cape for the past year. Once they've finished their conservation efforts, everything will be returned to the Ice for future explorers to find and enjoy—though they may want to avoid sampling the fruitcake.
Gastro Obscura covers the world's most wondrous food and drink.
Sign up for our email, delivered twice a week.