California's Bunny Museum Finally Ran Out of Room
A new, expanded location opens March 20.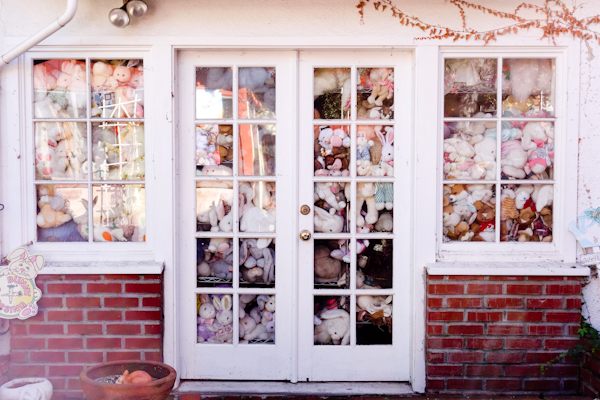 Since 1998, Candace Frazee and her husband Steve Lubanski have opened their Pasadena, California home to the public to showcase a collection of bunny-related items that has been steadily expanding for decades. 
Those items—over 33,000, which together comprise a (very specific) Guinness World Record—include real bunnies, but also dolls, and figurines, and lawn decor, and light fixtures, and taxidermied dead bunnies, among other items. 
It's known as The Bunny Museum, and has become famous in southern California, mostly thanks to Frazee and Lubanski's undying bunny passion. 
But, recently, it all became a bit much. Or, rather, as Frazee explained to the San Gabriel Valley Tribune, it had always been a bit much, their home never big enough to contain their bunny ambitions.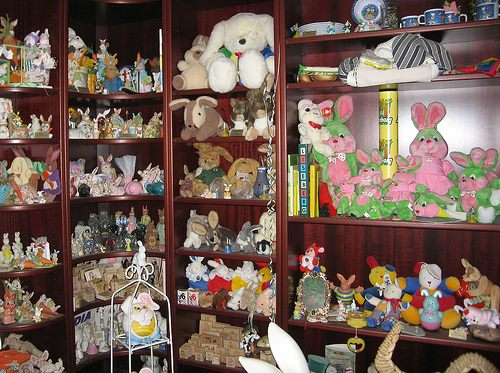 So, they moved, in this case to a space in nearby Altadena, where there will be a "Grand Hoppenin'" on March 20 to mark the occasion. (The space is now also where the couple live.) 
Frazee has been moving and arranging bunny things for weeks at the space, which sits next to a bike shop Lubanski owns and operates. 
And her bunny ambitions remain high, she said, in part encouraged by the continuing draw of the museum, which surprised even its owner and curator. 
"When we first opened we thought it would just be families," she told the Tribune. "But it turned out that hipsters like it."