The Hidden Tunnel Workers of Chongqing
In bomb shelters beneath the Chinese city, restaurants and factories thrive.
Under the pavement of Fujiagou, a small town in the greater city of Chongqing in southwest China, craftsmen and women hustle to produce machinery parts in tunnels that were built as shelter against brutal bombings during the Second Sino-Japanese War.
Chongqing, one of China's fastest growing municipalities, is home to an array of tunnels built to defend the city—then known as Chung-King—from the hundreds of Japanese air raids that took place from 1939 to 1941. These raids usually targeted residential areas or other non-military marks. It was a campaign designed to terrify the local population into submission.
Now, decades after the war, the tunnels are used in very different ways: as grocery stores, restaurants, and factories.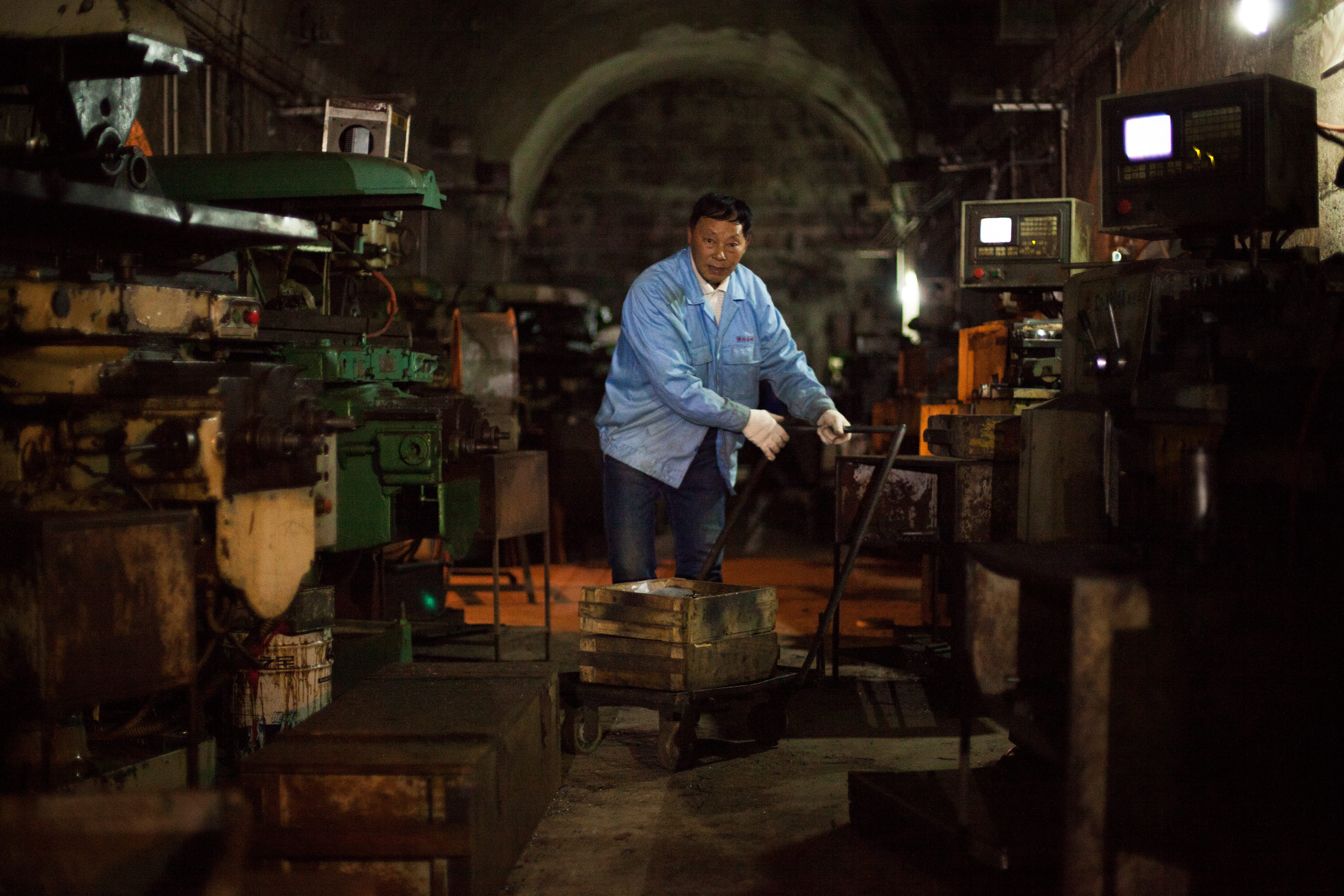 Many tunnels in Chongqing were used unofficially as storage areas and businesses following the war. Now, things are more official. The people working in the tunnels are a mixture of locals from the city and rural migrants who have come to earn money to send home to their families. Those pictured here work in a former Jialing motorcycle factory that now produces machine parts.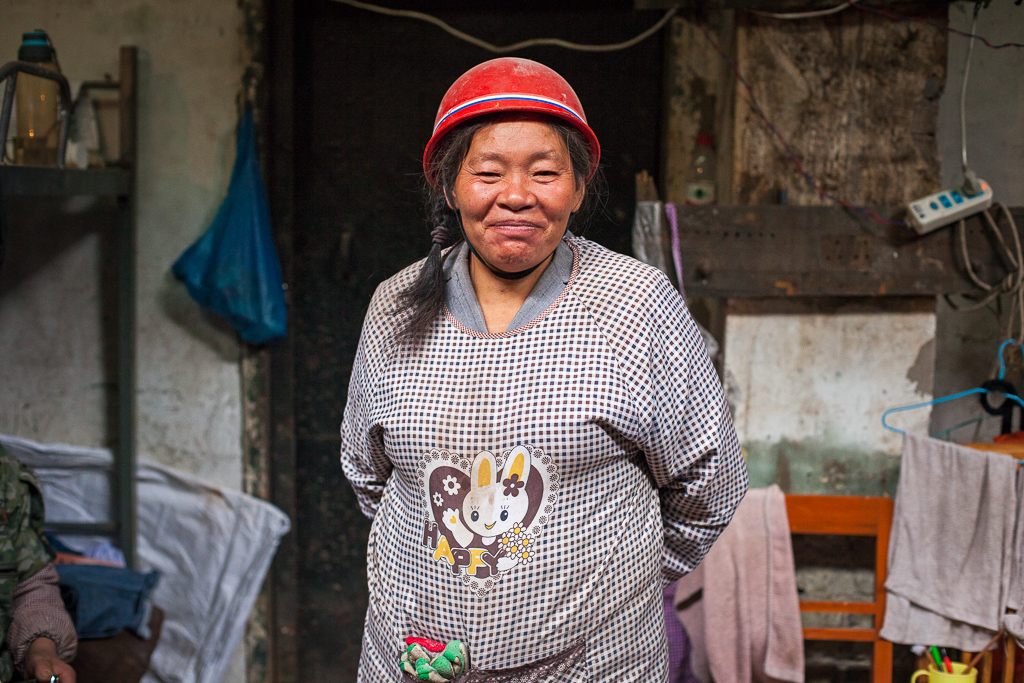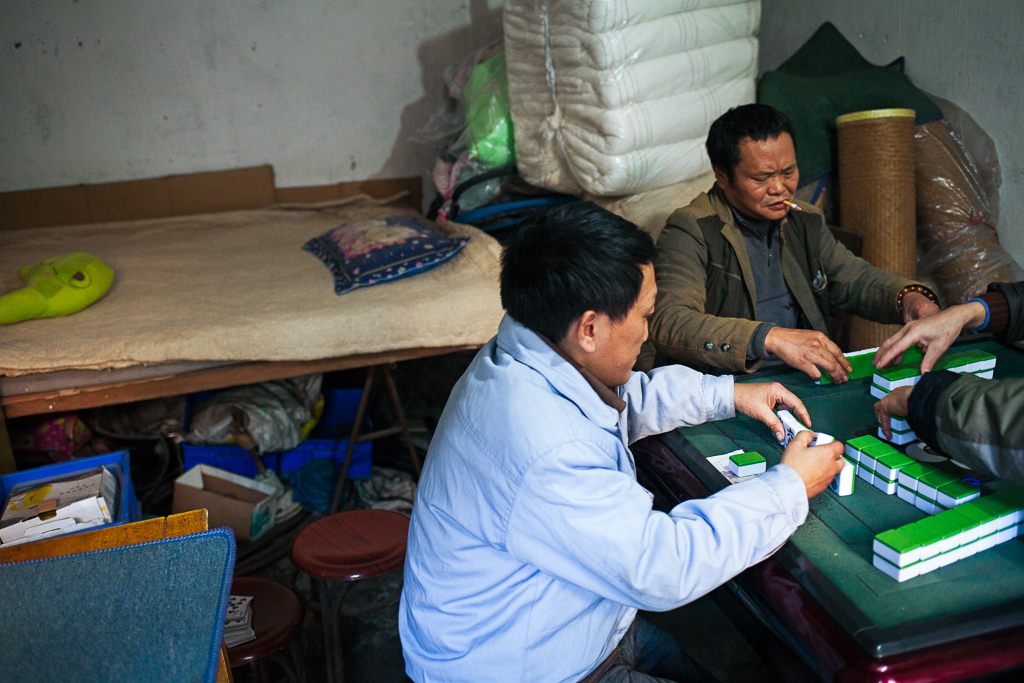 "I came to this place two months ago," says factory administration worker Chen Wen Yan. "We were colleagues at first, now we feel like family". Members of the management have their own rooms, but the workers inhabit a room with about 17 people sharing bunk beds.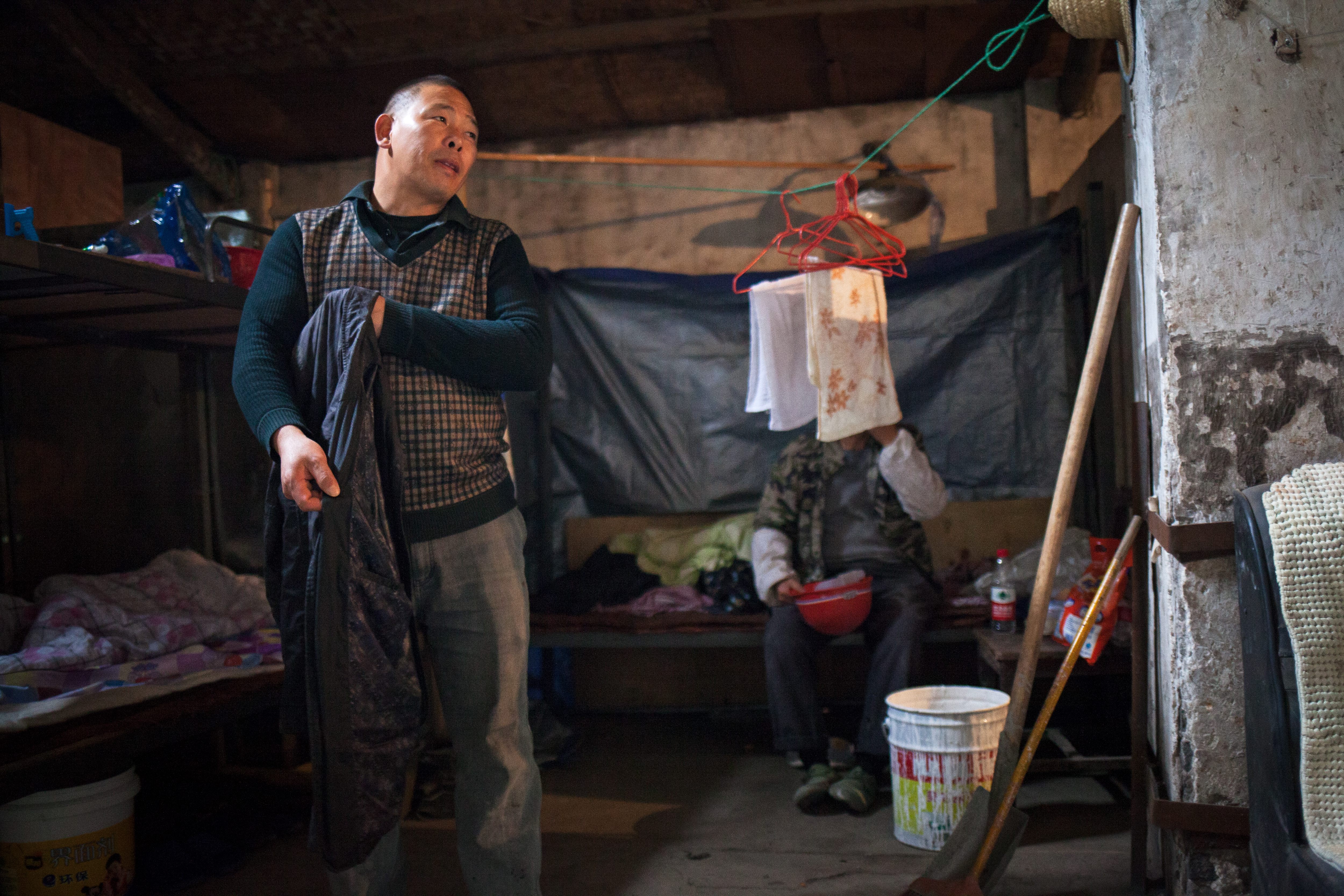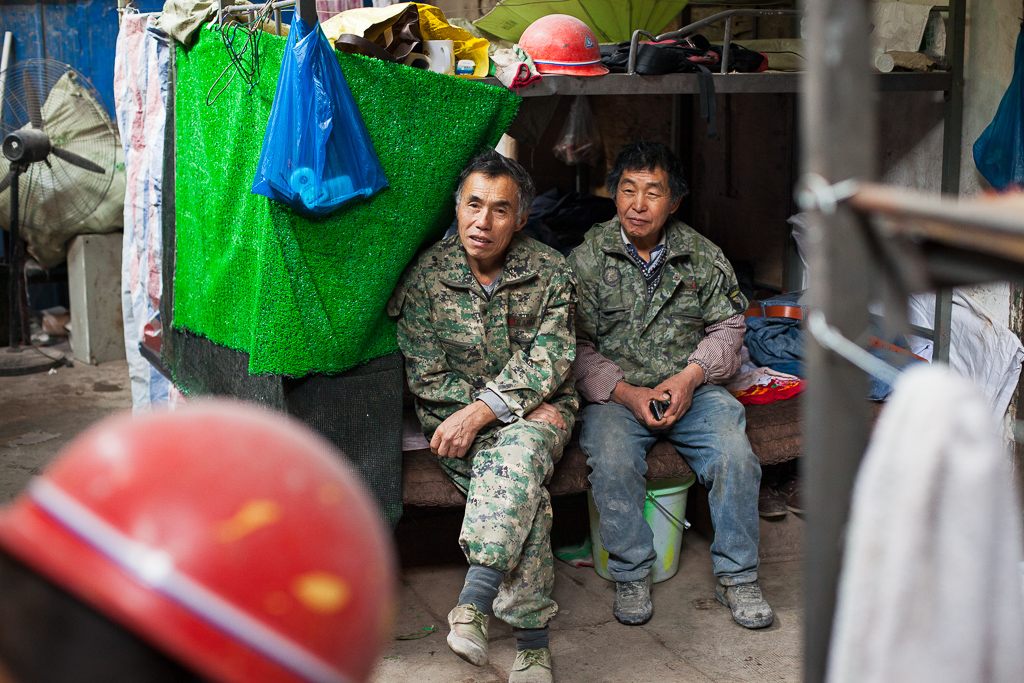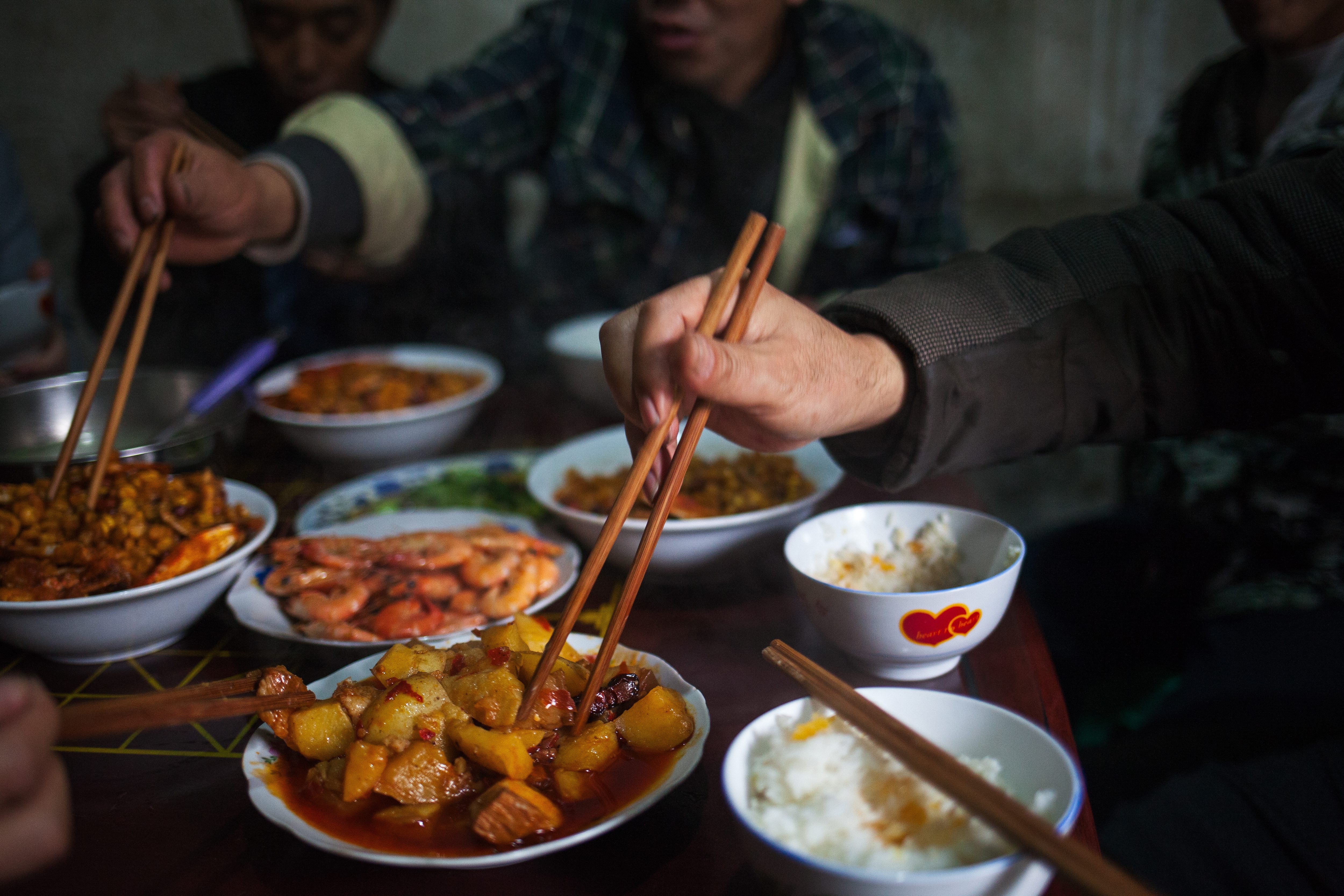 The days are long and the pay is low compared to the average city wage. Signs placed by factory bosses highlight the need for care in the tunnels, but workers wear little to no protective clothing save for face masks and overalls with cartoon animals.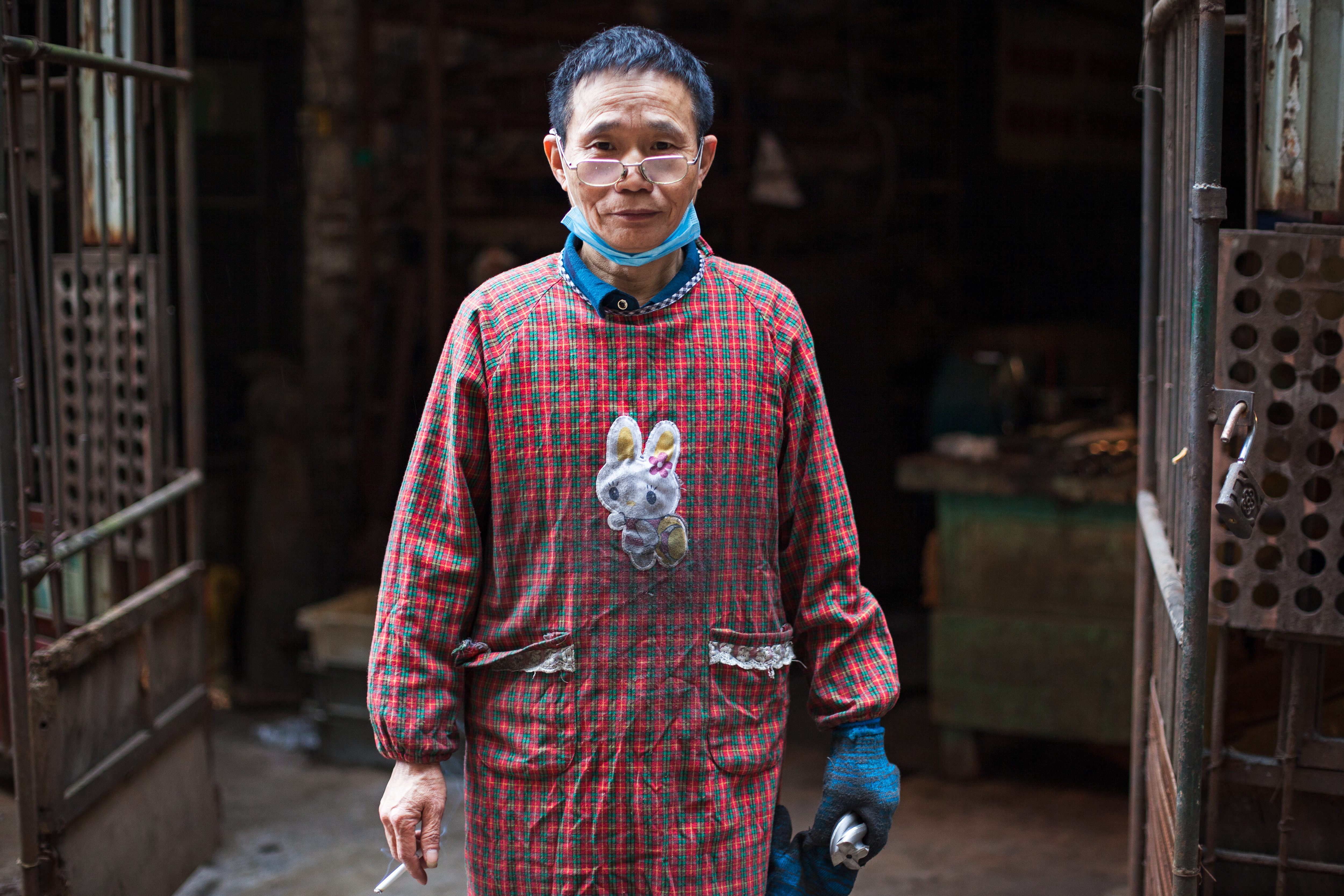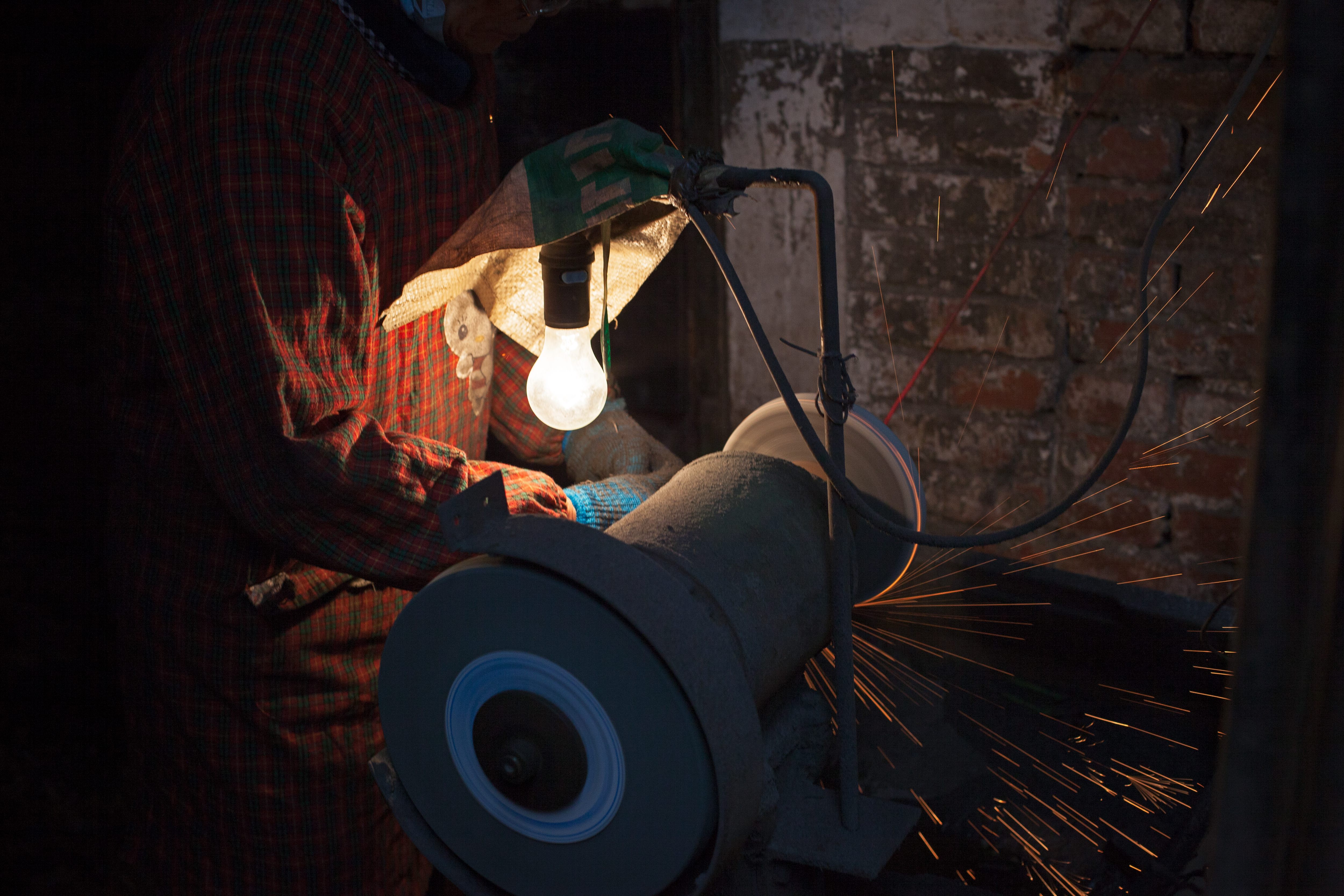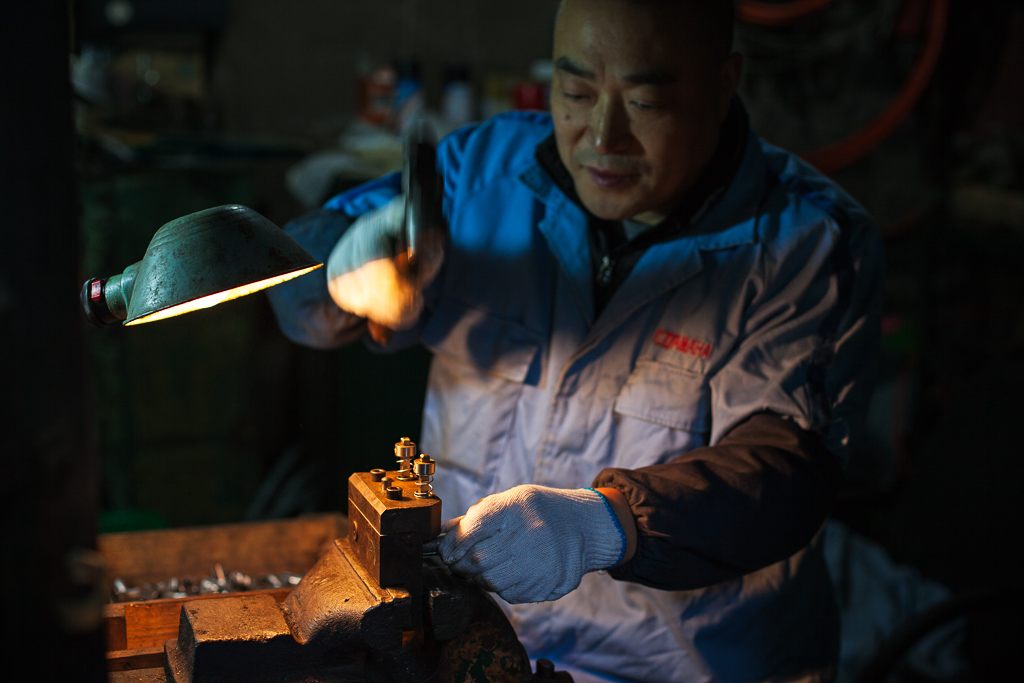 But the days of working in these conditions are coming to an end. The local government has already closed over half of the tunnels in the area, to be converted into a museum and memorial for the war and it casualties. In 2017 the whole area will be transformed to accommodate, not workers, but tourists eager to see the battleground that survived the onslaught of war, then helped to rebuild industry.