Thousands of Trees Are Disappearing From Islands in the Maldives
As developers build artificial islands to attract tourists, they're also uprooting trees from nearby atolls.
From above, Kaashidhoo, a coral island southwest of India and Sri Lanka, looks like a yin-yang symbol—two curves, one dark and one light, fitting into each other like kidney beans. In this case, the dark half is a tropical forest, including plenty of coconut trees, and the light half is the brilliant turquoise of a lagoon.
Kaashidhoo is one of the largest of the 1,192 islands that make up the Maldives archipelago, but unlike many other islands, it does not teem with sunbathing Europeans. Its broad dirt roads are often deserted, flanked by pink Maldivian roses, mango-orange impatiens, and papaya and banana plants. The main occupation of the islanders is cultivating coconut and other tropical produce that can be sold in Malé, the Maldivian capital.
But lately, the local economy has been thrown out of balance. Crater-like holes have begun to appear across the island, some filled with dry leaves and others left as barren pits. These bald patches are the places where mature coconut trees used to stand tall. In the last year, Kaashidhoo farmers have sold hundreds of trees to new luxury resorts on nearby artificial islands.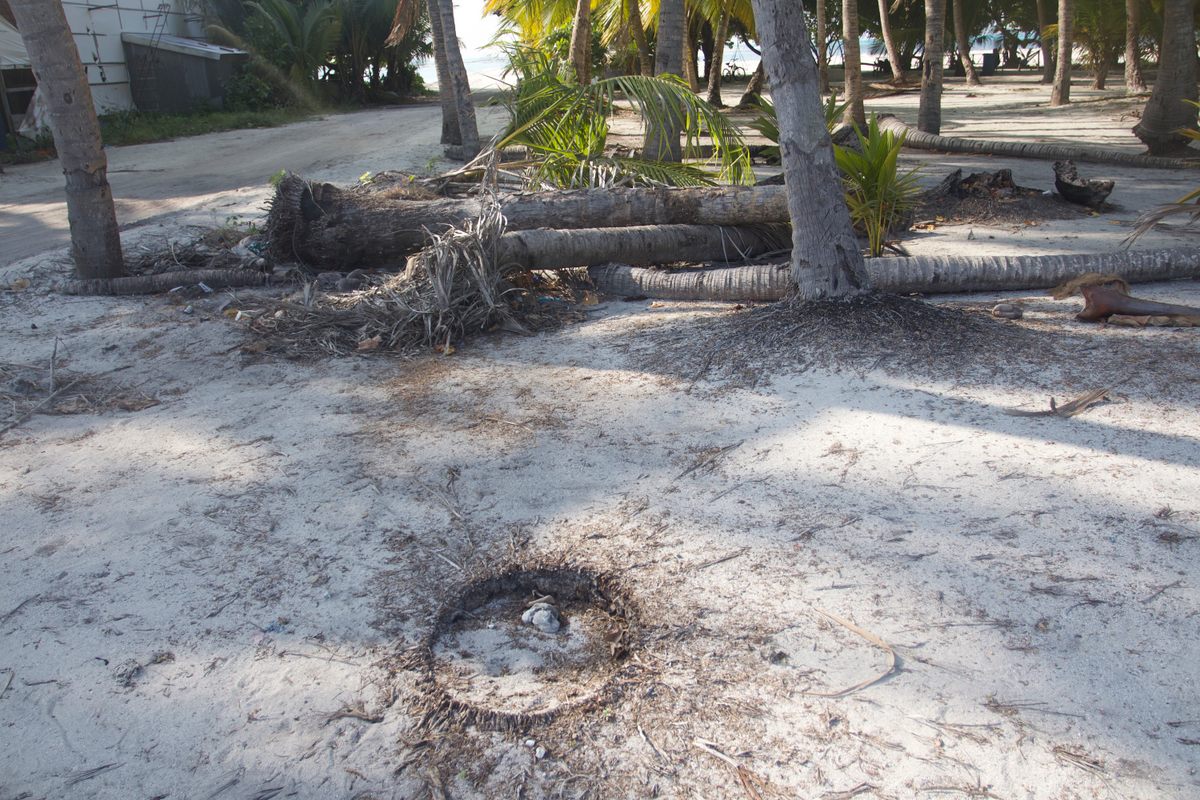 While some locals are grateful for the newfound income—$20 to $100 for each tree—others worry that beach erosion has intensified since the trees started getting uprooted. They see this as a fragile ecosystem threatened by the proliferation of luxury resorts. "It's a huge issue," says Ibrahim Naeem, Director General of the Maldives Environmental Protection Agency. "Importing coconut palm trees is prohibited in the Maldives, so they have to rely on residential islands."
There are already 144 three- to five-star resorts in different parts of the Maldives, and the national tourism ministry has leased 115 uninhabited islands and lagoons to private investors, for the sole purpose of tourism. Many resorts are being built on artificial islands, which are constructed with large machines that reclaim land by sucking sand from the bottom of lagoons.
"These new islands have been coming up from nothing," Naeem says. "Once these islands' reclamation work is completed, the developers look for greenery." The man-made patches of land are typically decorated with coconut palm trees and other coastal vegetation, which are transported from over a dozen local islands, including Kaashidhoo.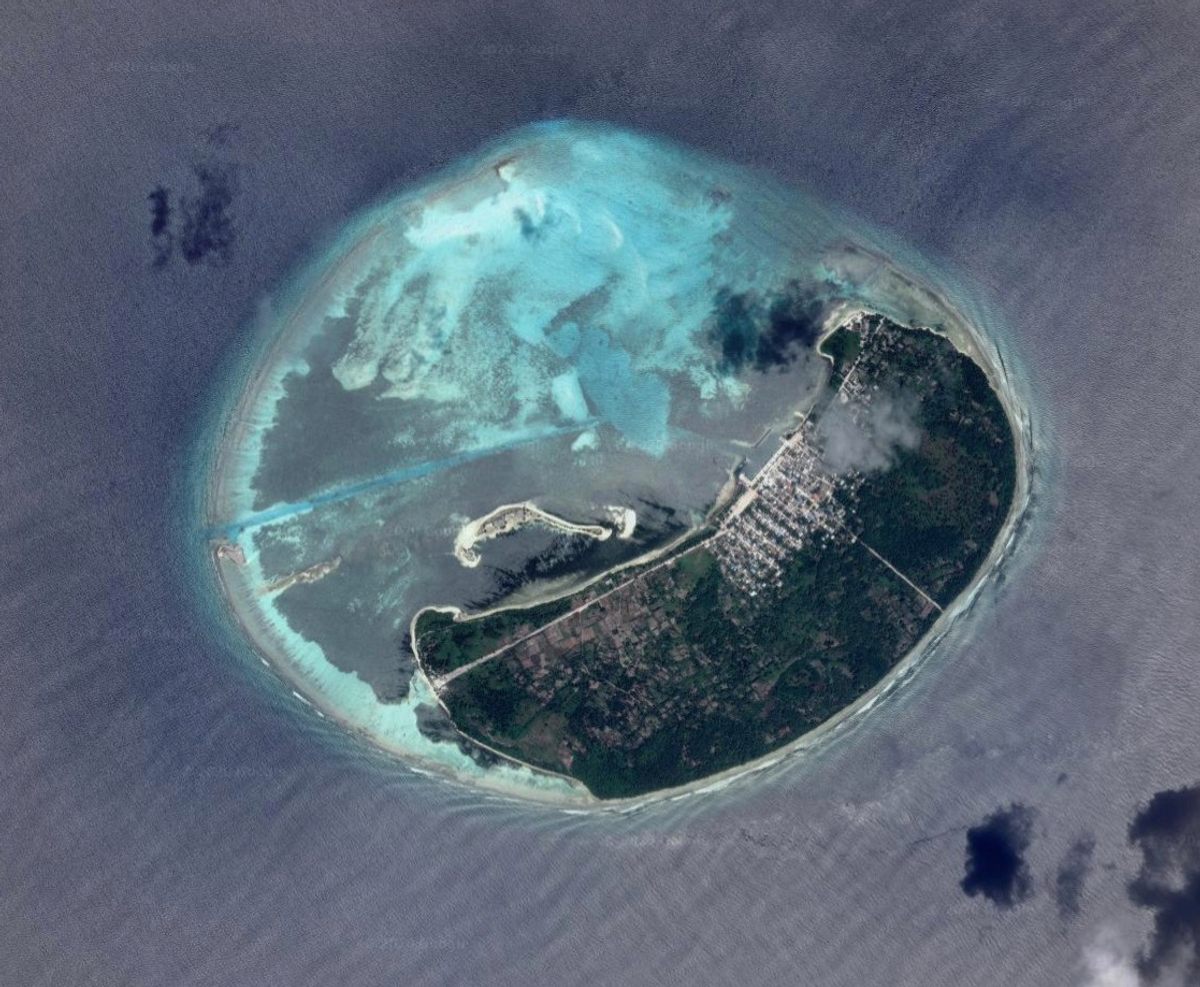 Since last year, several locals and activists have taken to social media with the hashtag #mvtreegrab, to express their anger against what they call "ecocide." They say it is impacting the resilience of residential islands. Jeelan Jameel, a Kaashidhoo resident, says that since contractors began uprooting trees in 2018, many things around the island have changed. A wide road was constructed from the beach to the location from where coconut trees were being uprooted.
"At first, many of them were happy with the extra income and some signs of development," Jameel says. Locals are generally pro-development, she says, because they're reluctant to move to Malé to look for jobs. In fact, the Maldivian government promised to develop local tourism in Kaashidhoo that would provide them with better employment opportunities.
Yet as the year went by, and more coconut trees disappeared, Jameel says that many locals grew concerned. Coral islands like Kaashidhoo are highly dynamic, constantly adjusting and dancing to the idiosyncrasies of wind, tides, and relentless waves. "Everyone has observed far more erosion around the beaches. That's what we end up talking about most of the time," Jameel says. In response, she joined a non-governmental organization called Young Leaders, to spread awareness about environmental issues on the island.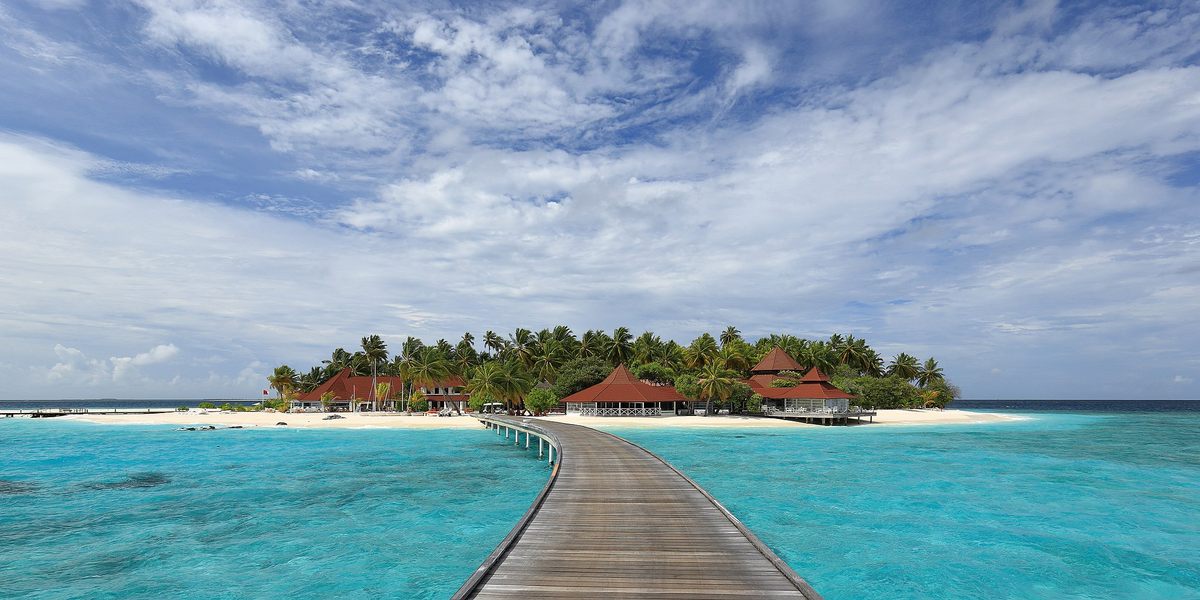 Sonu Shivdasani, the CEO and founder of Soneva, a chain of luxury resorts in the Maldives, acknowledged in an email that the widespread uprooting of trees has caused problems, and that the practice should be better regulated. "When this has happened, this has been detrimental to the local islands," writes Shivdasani. "That said, the Maldives is a fast-developing nation, and there is a growing need for land that trees currently exist on, whether it is for more housing, schools, and other public buildings, or even airports. In such instances, it is better that the trees are transplanted."
Emboodhoo lagoon, close to Malé, is one of the sites where uprooted palm trees end up. A Thai company called Singha Estate is developing a multimillion-dollar resort project, Crossroads, that has been advertised as "deeply sustainable" and spans three artificial islands in the lagoon, in collaboration with Hilton and Hard Rock Hotels. Previously, this area was just a massive lagoon that fishermen and seasoned scuba divers visited regularly.
But today, after a few years of heavy construction and dredging work, the lagoon is home to artificial islands and their brand-new villas, interspersed with plenty of imported greenery. It has become private property that locals are strongly discouraged from visiting. (The developers of Crossroads did not respond to requests for comment.)
"If the resort developers had planned ahead, nurseries could have been set up to grow coconut trees and other vegetation," says Ibrahim Mohamed, deputy director-general of the Environmental Protection Agency. "But they can't wait for four to five years for the trees to grow and want to open their resorts within one year."
Maeed Zahir, advocacy director at the Malé-based NGO EcoCare, says that there's still not enough oversight from the government. "The problem is, the trees are usually uprooted in the middle of the night with excavators," Zahir says. As a result, the environment ministry "rarely finds out that their regulations are being violated." Zahir tipped off the E.P.A. of one such violation in Laamu Atoll, and the contractor was made to replant all the trees that were uprooted without a permit.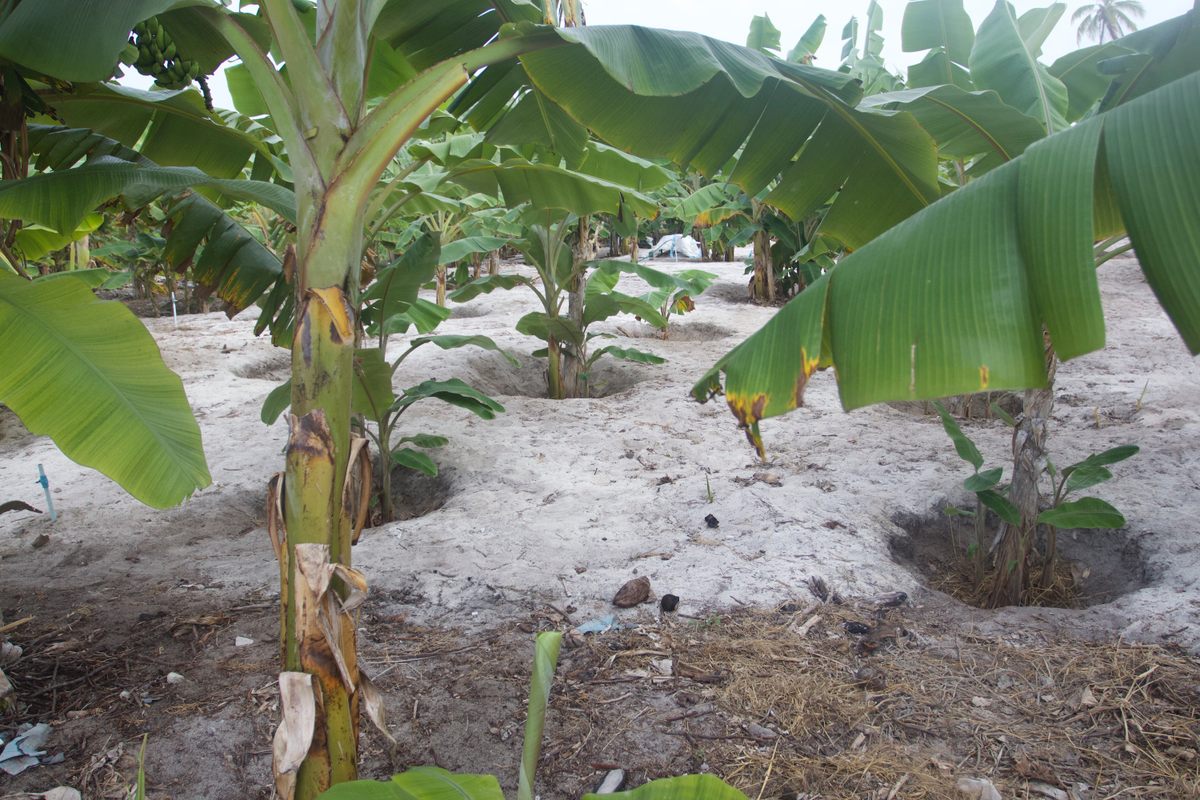 There is some tentative good news for environmentalists. This year, Ali Waheed, the minister of tourism, announced that resort development projects on 70 of the 115 lagoons or islands have been discontinued. Still, trees continue to be sold for the landscaping of upcoming resorts. In 2019, the national E.P.A. issued permits to 19 islands for vegetation removal, and 2,706 trees were sold to resort developers.
For now, the Maldives E.P.A. office in Malé continues to receive complaints from concerned citizens. They say that due to a lack of resources and manpower, they can't monitor all islands where trees are being uprooted, and they worry about the consequences. "If this goes on, ultimately, the whole system will fail," says Ibrahim Naeem, the E.P.A. official. "Tourists won't be as interested in traveling to the Maldives to see artificial islands. They can enjoy that in Dubai."