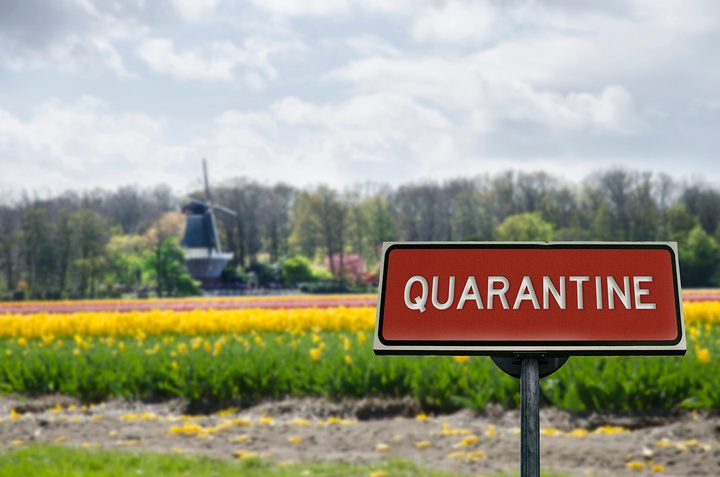 How a Long-Planned Pandemic Exhibit Adapted to COVID-19
A Dutch science museum was set to showcase the horrors of contagion. Then came coronavirus.
From 2017 to early 2020, Dr. Mieneke te Hennepe prepared to warn the world about the devastating potential of viral outbreaks. Dr. te Hennepe is a curator at the Netherlands' Rijksmuseum Boerhaave, a museum in Leiden dedicated to the medical sciences, research, and innovation. The exhibit she was working on, Besmet! ("Contagious!"), was scheduled to open in March 2020 as an immersive experience of a world ruled by contagion. The curator brought in objects she thought visualized the scary, sobering truth of managing infection. Visitors would be able to stare into the goggles of a Personal Protection Equipment (PPE) suit used during the 2014 West African Ebola epidemic. A gas mask would teach them about airborne pollutants. Dr. te Hennepe even rustled up a 14th-century style plague mask replica, stuffed with historically accurate herbs, so all ages could dress as a doctor treating the Black Death.
Of course, Dr. te Hennepe and the museum were too late to issue their warning. In February, just one month before the exhibit was scheduled to debut, Dr. te Hennepe began to worry that Besmet! was already out of date. The macabre warning of the pandemic exhibit was playing out in real life; from declarations of an outbreak to frequent alerts of cases cropping up across the globe, disease was no longer a subject safely contained within the walls of Besmet!. The snowballing outbreak, which would be classified a pandemic by the World Health Organization on March 11, was unprecedented, underestimated and more deadly than many of the ominous contagions on display.
"As it evolved in China, already it became clear that we had to include it in our exhibition," she says of COVID-19. Exhibits come together over the course of years, so te Hennepe's team could only make minor text edits. But when the Netherlands went on lockdown just a week before the scheduled opening, ultimately forcing a four-month delay, the curator realized she had a novel opportunity.
"We had to rethink the exhibition," she says.
In four months, Besmet! went from chasing the news cycle to leaping ahead of expectations, becoming one of the world's first museums to feature and curate the unfolding coronavirus pandemic. The exhibit's creative team altered the exhibit in a matter of months to connect the histories of past outbreaks to today's global crisis, all while collecting items that demonstrate treatments, research, and the dramatic real-life impact of the virus. "A major message is, science is doing its utmost to make us healthy again, to take care of us, and we have to follow this scientific instruction," says Annelore Scholten, a creative leader on Besmet! and the museum's chief public engagement, education, and exhibitions manager.
Many of the items in the exhibition stayed, while others went. (The PPE suit and gas mask remain on display, but the plague mask was scrapped for sanitary reasons.) One of the most dramatic changes occurred at the exhibit entrance. Visitors are greeted by an edited news reel recapping the appearance of COVID-19, lockdowns, and the virus' impact on governments and society. A test tube holds a sample of the world's first man-made coronavirus antibodies, developed by researchers at Netherlands-based Erasmus MC and Utrecht University. Contrast this with the originally planned display: A fictional video of a man sweating behind a desk with a monitor. The desk chair is knocked over to symbolize chaos or panic, and the computer screen plays a loop of an archived news report announcing an outbreak. This scene would have dramatized the experience of finding out about a major public health concern, Dr. te Hennepe says, "but of course, that was completely inappropriate to continue with any of that."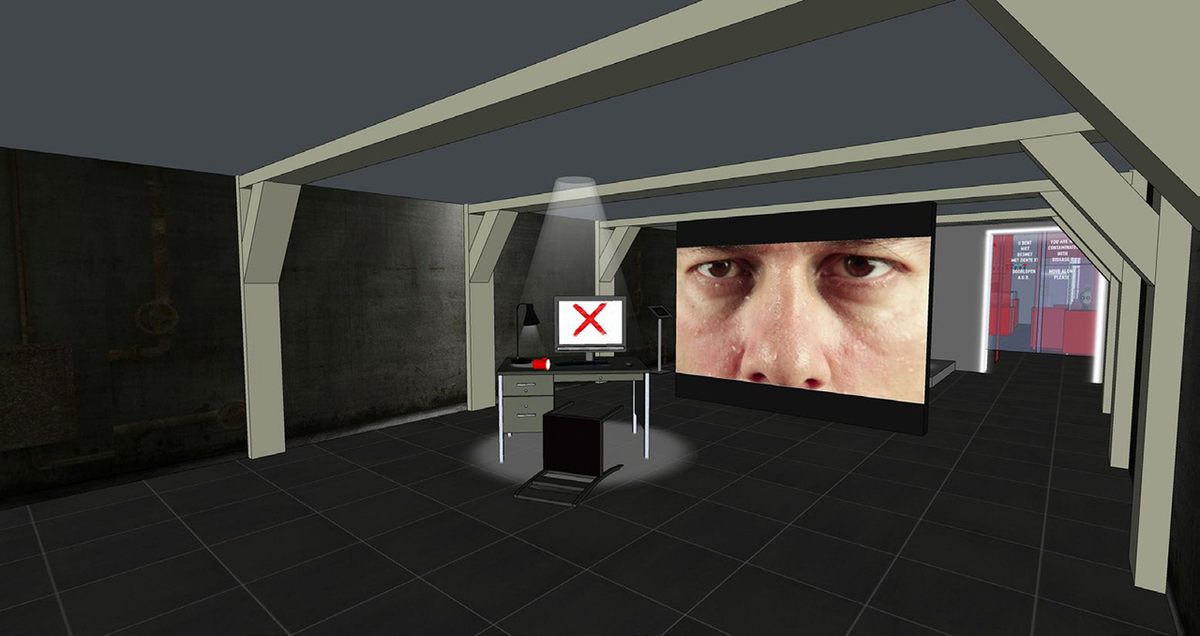 The curator got in touch with existing contacts in hospitals and research facilities to collect new items. The museum also obtained artistic donations—crocheted toilet paper rolls, for example—and photographs. Its quarantine section was updated with large, color portraits of families sitting at their windows, photographed during the April lockdown from the outside and framed by their open blinds. The portraits are displayed on the same wall as black-and-white photos depicting 1950s-era smallpox lockdowns, whose subjects appear surrounded by wire fences. The medical research and clinical component of the exhibit has items instantly recognizable from the daily news cycle: PCR nasal swabs for diagnostic tests, CT scans of a COVID-19 patient's lung, face shields, and a ventilator that became a useful model for constructing newer machines in high demand. The artifact, used in hospitals in the 1960s, was plucked in March from the museum's permanent collection following an unprecedented request from researchers at Delft University. Museum director Amito Haarhuis said he authorized the shipment in hopes it would save lives. Once Delft University architects pulled the machine apart and constructed a template device, the ventilator was returned intact to Boerhaave and put back on display. Its replica was also sent to Guatemala.
Besmet! even leaves room for the most sought-after item of all: a vaccine. A plaque under an empty display case vows that "As soon as an effective drug or vaccine is discovered, it will be exhibited in this cabinet." The featured vaccine will be the first batch distributed publicly in the Netherlands, according to the Rijksmuseum Boerhaave communications advisor Anita Almasi.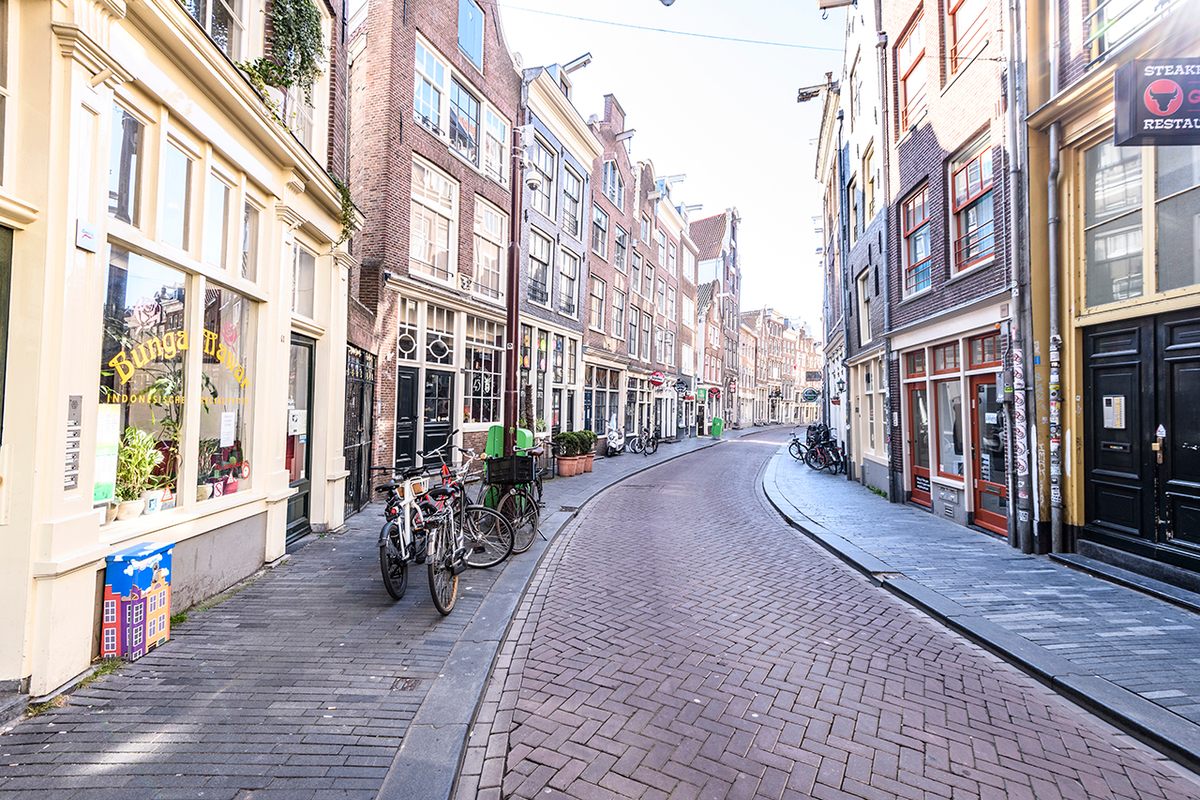 The pandemic has also transformed the meaning of the exhibit's existing items in real time.
"We see all these objects with different eyes," she says. A plastic quarantine tunnel "was already planned, but the strange thing is that now it looks like it's really meant to shield people from other visitors."
The exhibit opened mid-July, yet Dr. te Hennepe is still collecting objects. Considering the pandemic is still evolving, the curator and her creative team anticipate frequent updates. The exhibit's run time has been extended to January 2022 to grant more display time to future items.
Throughout the spring and summer, the Netherlands enjoyed relatively lower COVID-19 case numbers compared to neighboring countries like Belgium and France. But the fall accelerated cases to as many as 10,000 per day by the end of October, or 56 cases per 100,000 inhabitants. The Netherlands is now the sixth-most impacted European country. For months, the nation openly discouraged the use of face masks, which the prime minister even declared give a false sense of security. Yet the rush of cases forced the government to close bars and restaurants until mid-December. An indoor mask mandate soon followed.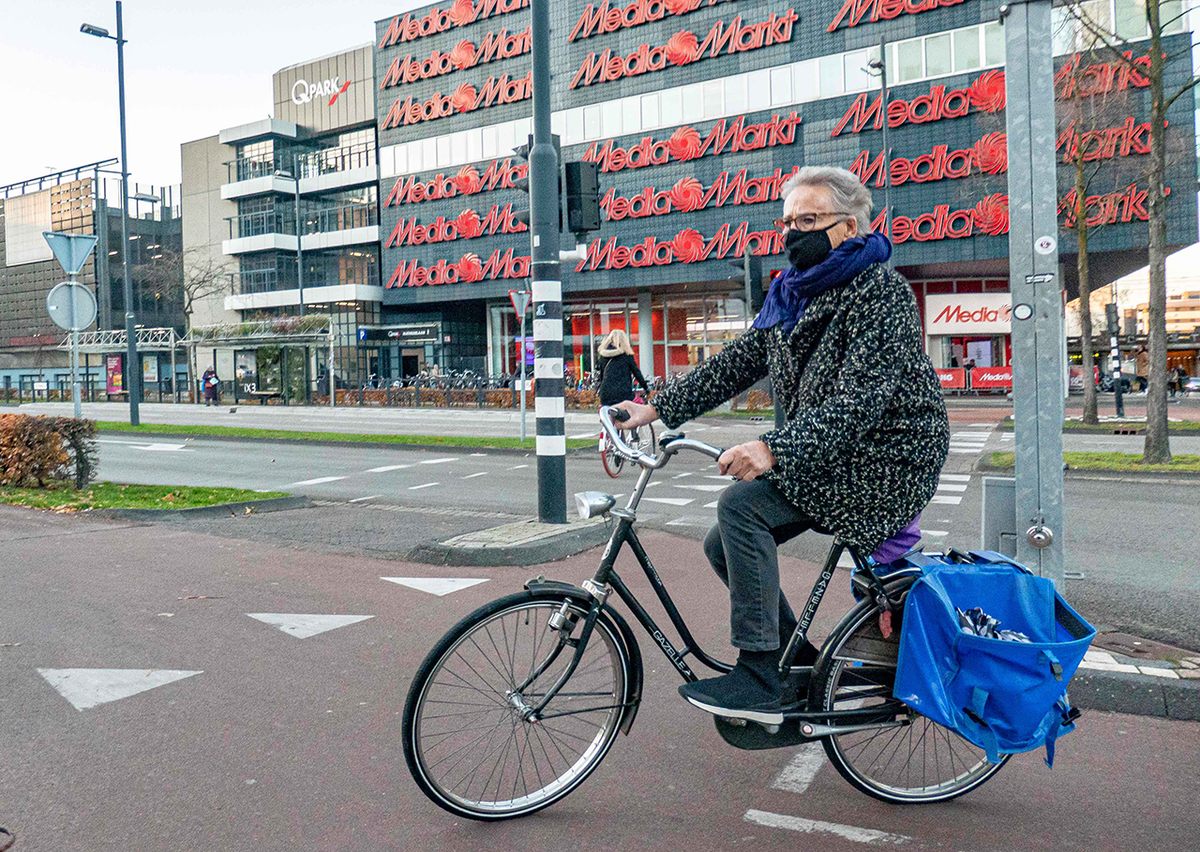 In early November, the government shut down non-essential spaces like theaters, swimming pools and museums for two weeks. The hiatus did not slow the popularity of the museum, however; According to Almasi in an email to Atlas Obscura, the museum frequently sells out its 25 daily allotted visitation appointment times. Visit numbers and health regulations are determined by the government, the Dutch National Institute for Public Health and the Environment (RIVM) and the Dutch Museum Association.
As initially planned, visitors still explore the nature and consequences of outbreaks. Though now they must do so while navigating practical floor markers for social distancing and following the exhibit's modified linear layout for optimized air flow. For months, visitors weren't required to wear masks, yet images and displays of them hung in nearly every room as a reminder of today's uncertain times. These visualizations were planned as a warning. Now their meanings are doubly layered with uncertainty, anxiety, hardship, and fatigue.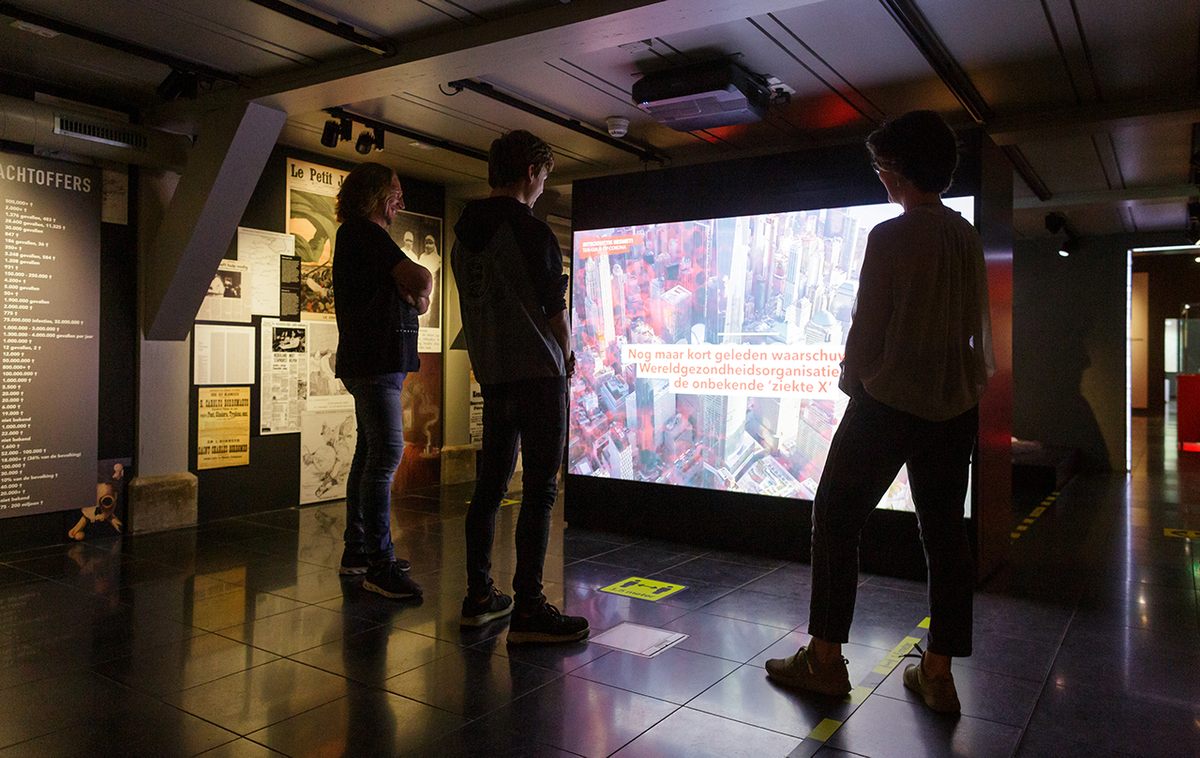 Dr. te Hennepe does not see her Covid-19 exhibit as a morose 2020 recap. Despite having endured quarantine for months and being forced to redo her meticulously planned display, the curator does not dwell in the negative. In perspective, she feels she suffered no serious complications compared to those fighting for their lives. And she is nonetheless grateful her exhibit came together when it did. Visitors will not just see markers of their new reality; they will also see numerous historical parallels that each point to a healthier world on the horizon.
"Looking back, we can say we contributed at this moment in time by showing how history can be relevant," Dr. te Hennepe says, "and maybe give some hope for the situation we're in."