Exploring Moscow's Majestic Metro Stations
History, symbolism, and beauty beneath Russia's capital.
Komsomolskaya Station on the Koltsevaya line, 1952. (Photo: © Alexander Popov)
May 12, 2016 marks the first "Moscow Metro Marathon," in which competitors must try to visit all 199 of the transportation network's functioning stations within a day. 
Over the expected 20-hour marathon, participants will have a lot of eye-catching architecture to keep them energized. Moscow Metro is widely regarded as being among the most beautiful in the world. But when it first opened on May 15, 1935, the design was not intended to be merely aesthetically pleasing; it was also meant to display the advantages of a socialist system.
The first line to open was Sokolnicheskaya. The stations along this line, such as Kropotkinskaya, Park Kultury, and Oktoyny Ryad, set the tone for being elaborately, beautifully designed. Marble pillars, arched ceilings, chandeliers and mosaics—features more likely to be found in a museum or an art gallery—became standard scenery for Moscow's commuters.
In addition to the opulent design, there was plenty of symbolism. Take, for example, Belorusskaya Station, which opened in 1951. Within the arched ceiling, there are 12 tiled mosaics depicting life in Belorussia, including three women who appear to be diligently stitching a tapestry decorated with a hammer and sickle.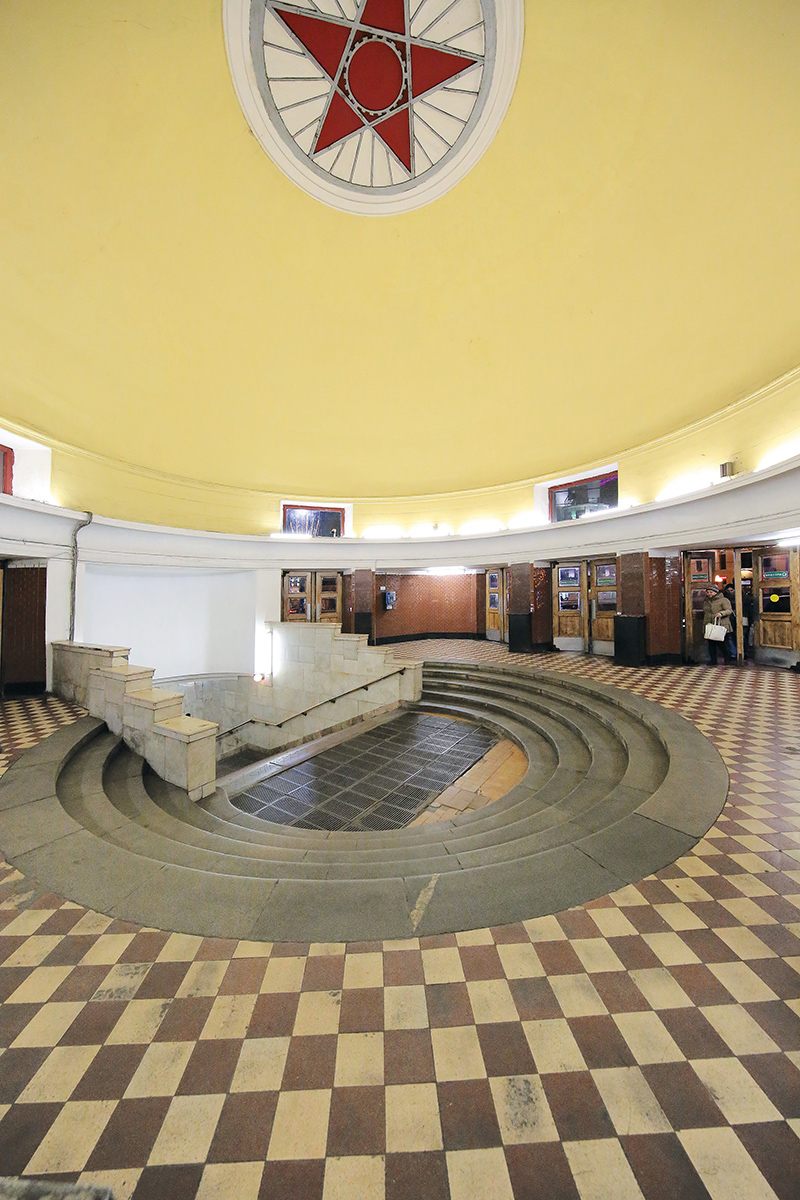 The entrance hall of Arbatskaya Station, 1935. (Photo: © Philipp Meuser)
In the 80-odd years since its debut, the Moscow Metro has expanded along with the city. There are nearly 12 million people living in Moscow, and 2.4 billion passengers ride on the Metro annually. Not counting Metro-2, an alleged secret network of tunnels that exist deep beneath the city, there are 200 different stations and 207 miles of track, with further expansions planned—60 new Metro stations are to be opened by 2020. (This means that today's inaugural Moscow Metro Marathon will also be the last, as the aforementioned expansions will make it impossible to visit all stations in one day.).
The new book Hidden Urbanism: Architecture and Design of the Moscow Metro, 1935-2015 examines the heritage of the city's underground train network, from station design to the evolution of signage, logos and ticketing. Atlas Obscura has a selection of images from the book that highlight the unique beauty of the Moscow Metro.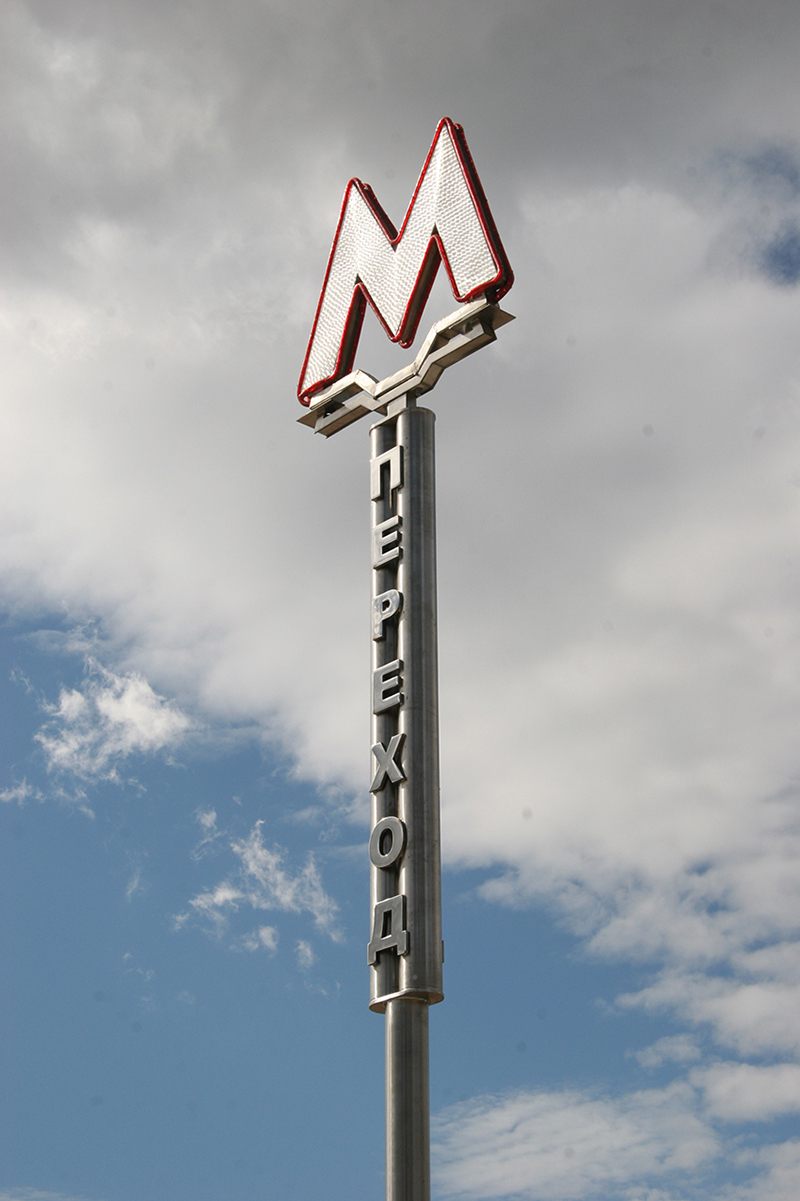 The letter M at the entrance to Trubnaya Station, 2007. (Photo: © Alexander Popov)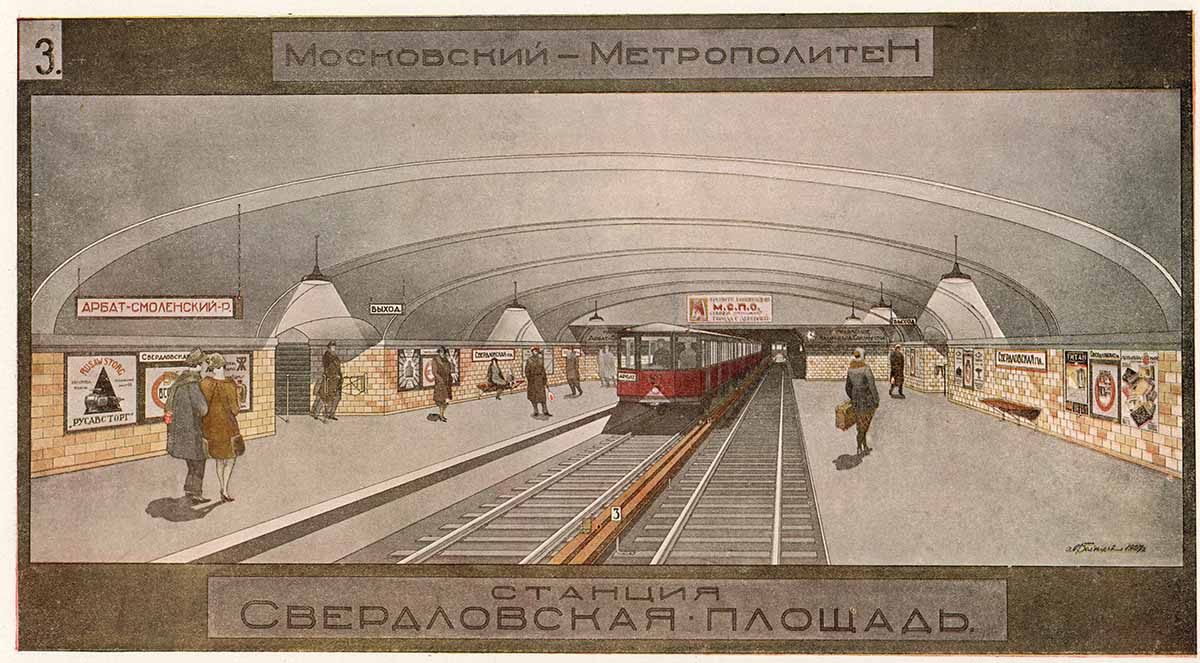 Design project for Sverdlovskaya Ploshchad Station, from the late 1920s.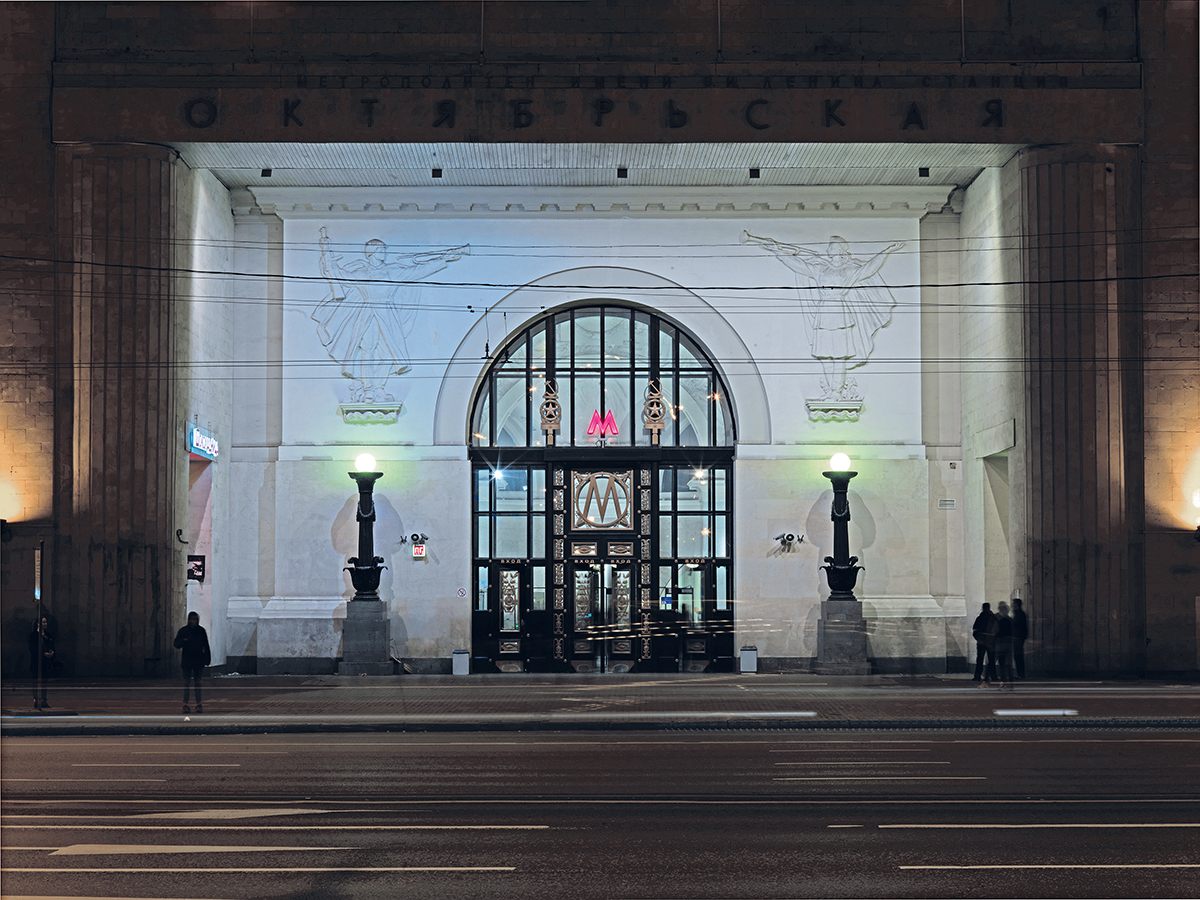 Oktyabrskaya Station (previous name: Kaluzhskaya) on the Koltsevaya line, 1950. (Photo: © Philipp Meuser)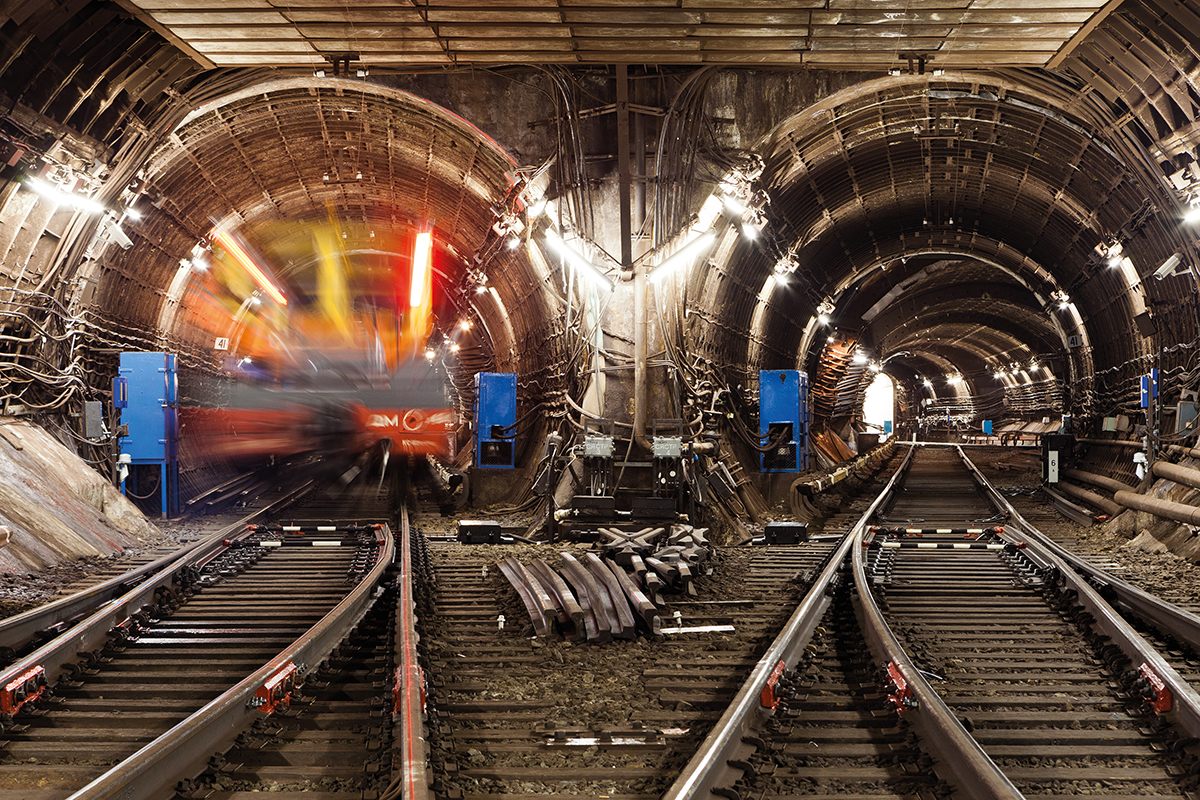 The intersection of two tracks outside Kievskaya Station, 1954. (Photo: © Alexander Popov)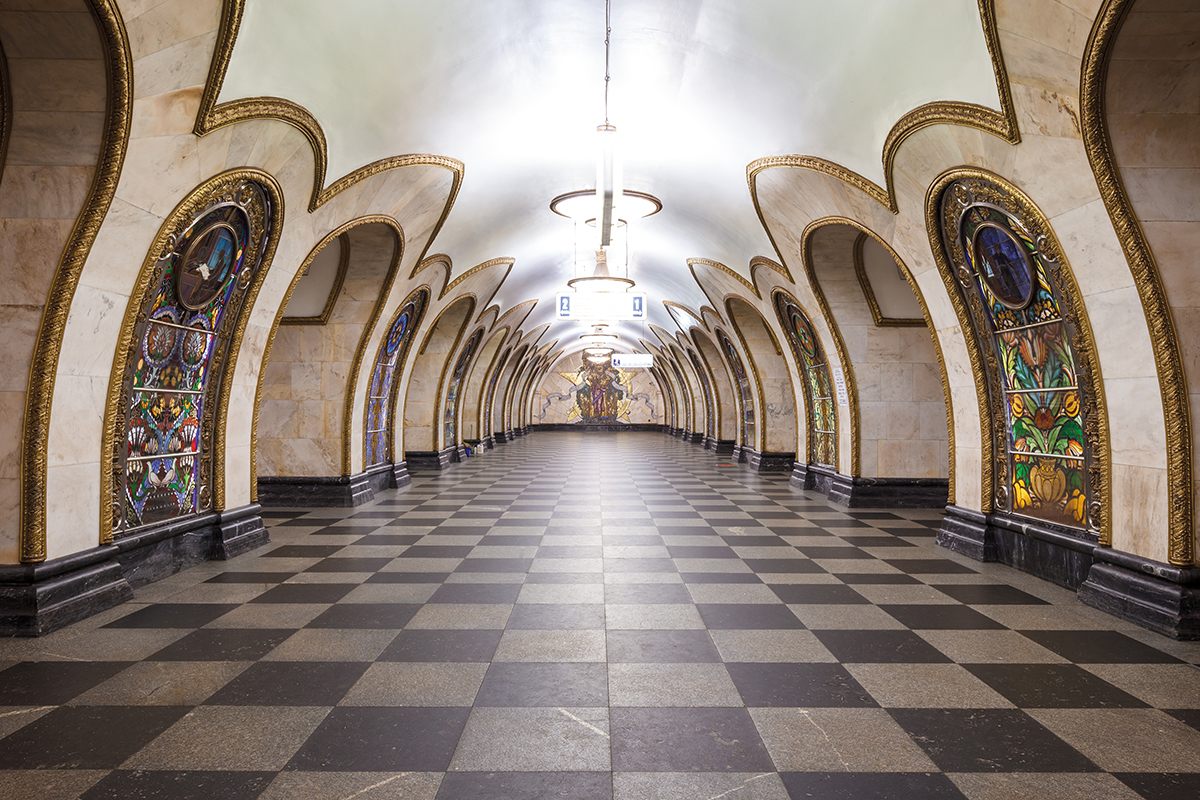 Novoslobodskaya Station, 1952. (Photo: © Alexander Popov)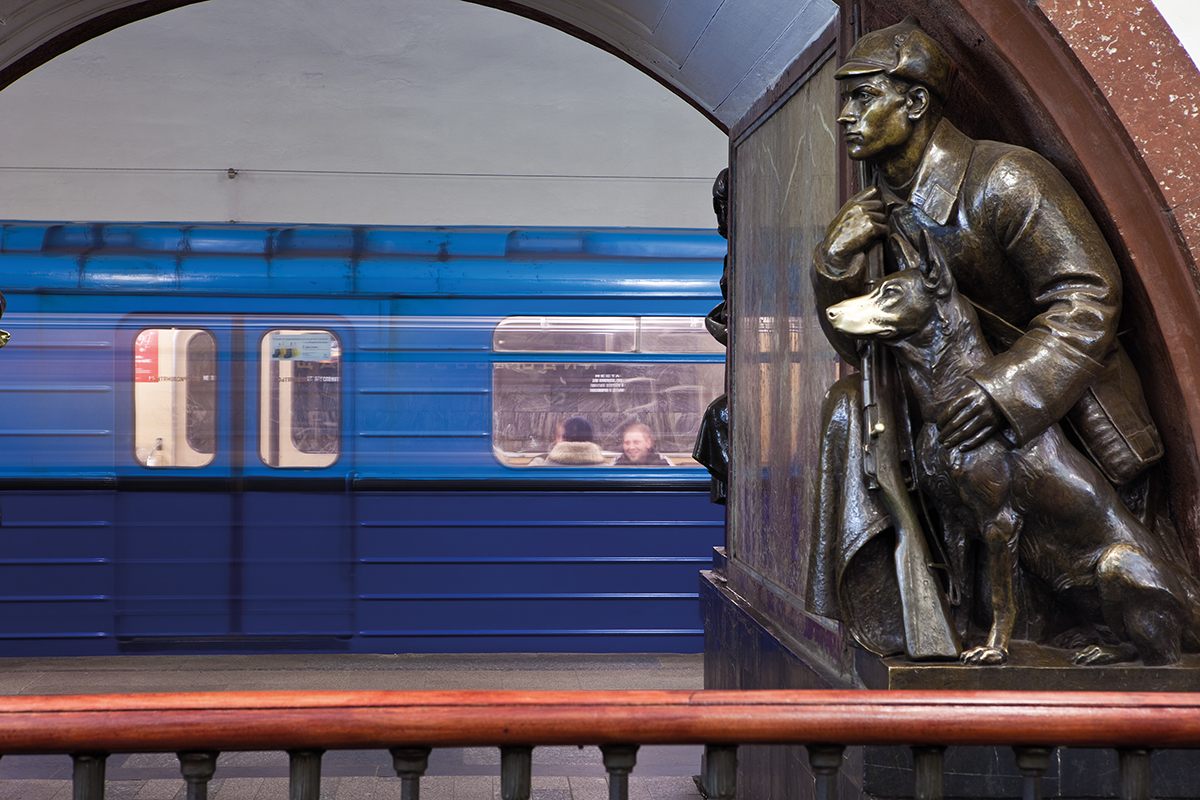 Sculptural decoration at the Ploshchad Revolyutsii Station on the Arbatsko-Pokrovskaya line, 1938. (Photo: © Alexander Popov)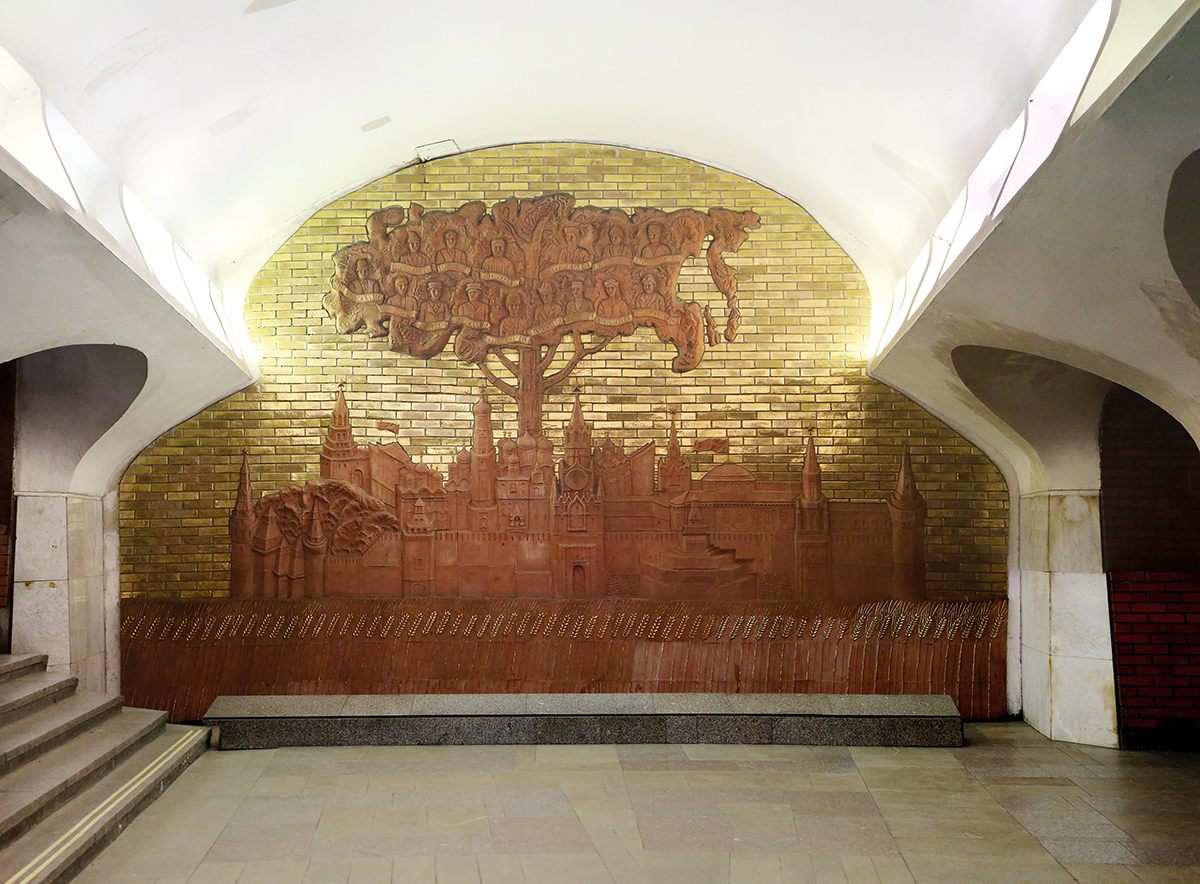 The Tree of Friendship of Soviet Nations at Borovitskaya Station on the Serpukhovsko-Timiryazevskaya line, 1986. (Photo: © Philipp Meuser)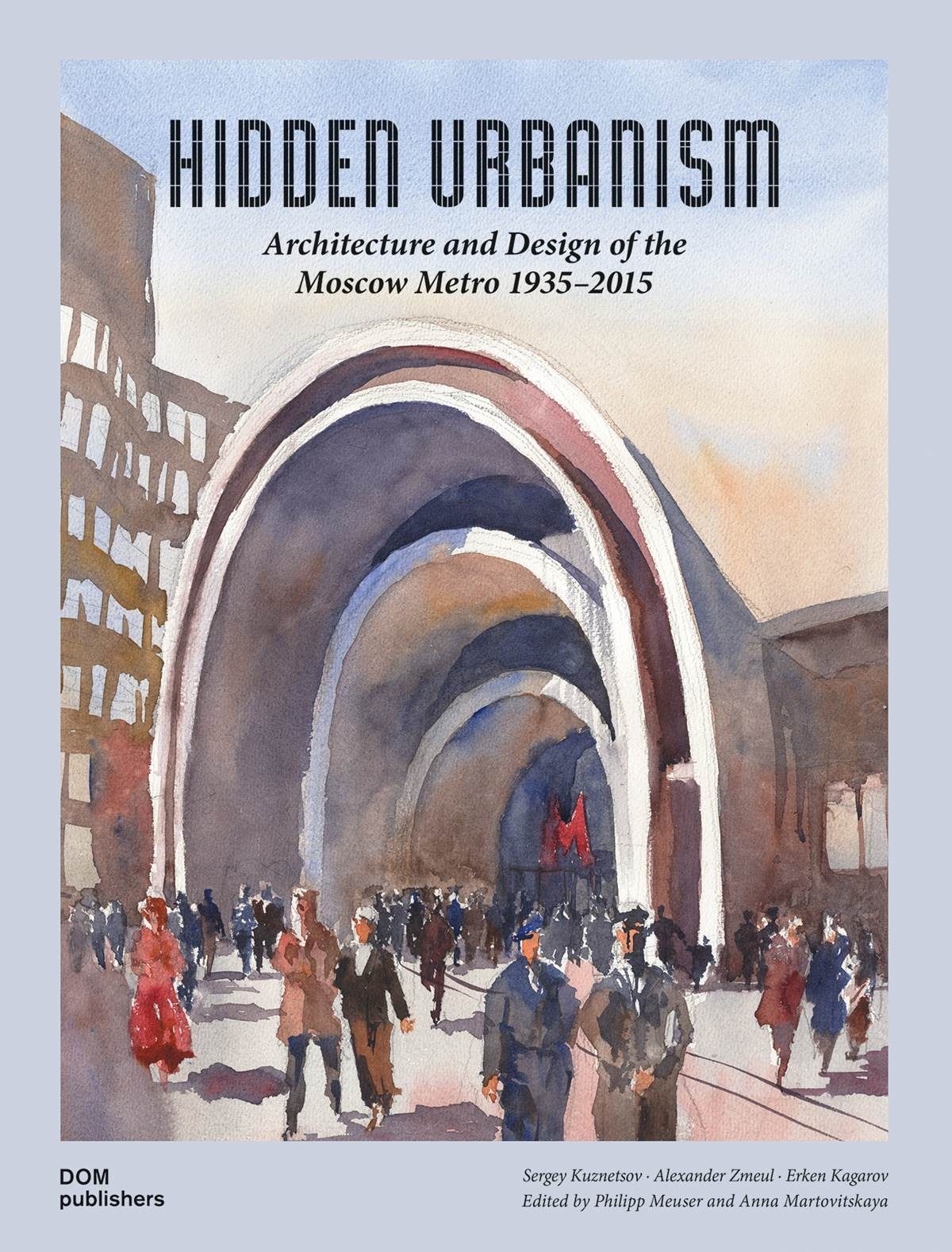 Hidden Urbanism: Architecture and Design of the Moscow Metro, 1935-2015. (Photo: Courtesy DOM Publishers)