The Brief Life and Tragic End of a Ferrari Supercar
Thankfully the humbled driver emerged with minor injuries.
On Thursday afternoon, in South Yorkshire, England, it was a bit wet on the M1 near junction 37, about 23 miles south of Leeds. A motorist who had just picked up a Ferrari 430 Scuderia found that out the hard way. He lost control of the sportscar in the wet conditions, police said on Facebook. The car briefly went airborne, came to rest 50 yards from the road—and caught fire.
This is what the car looked like after burning for a while: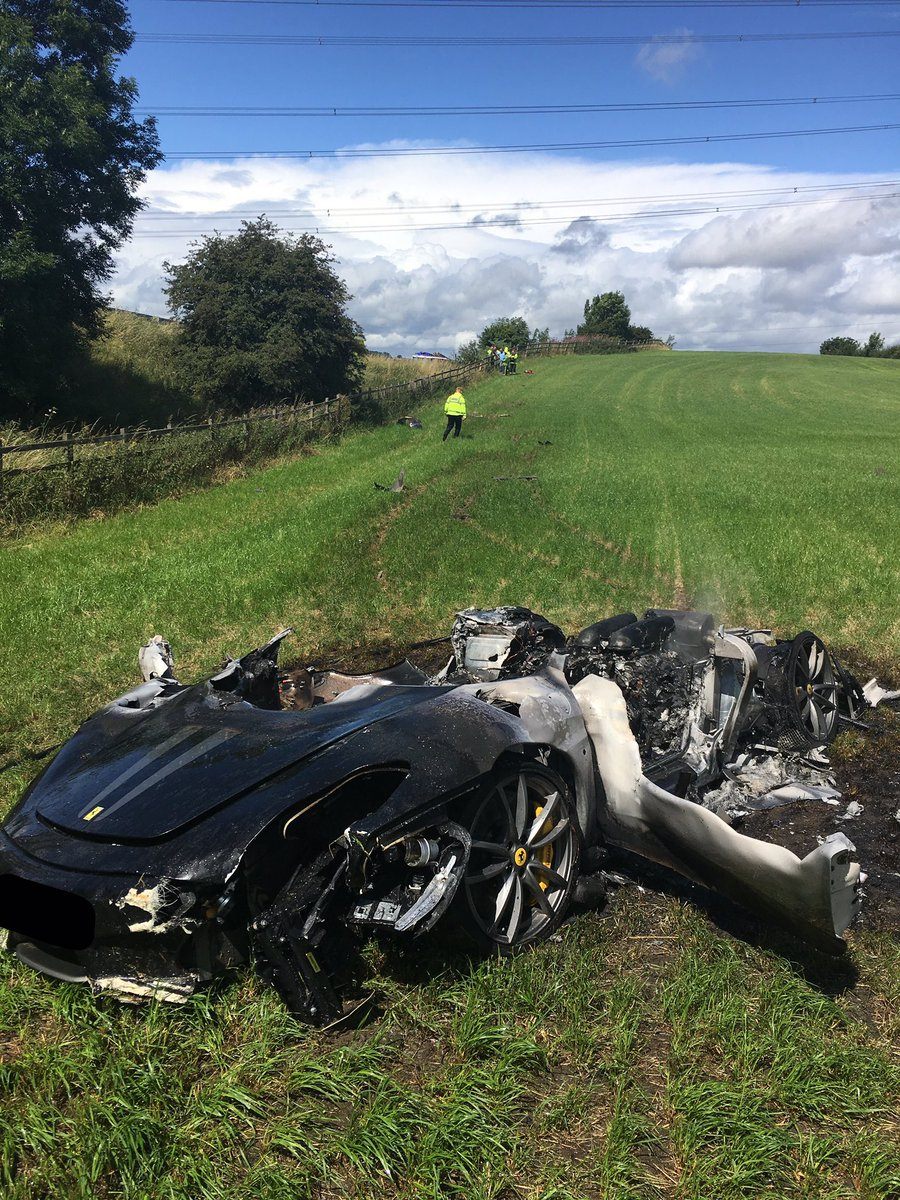 And this is what the car looked like after burning even longer: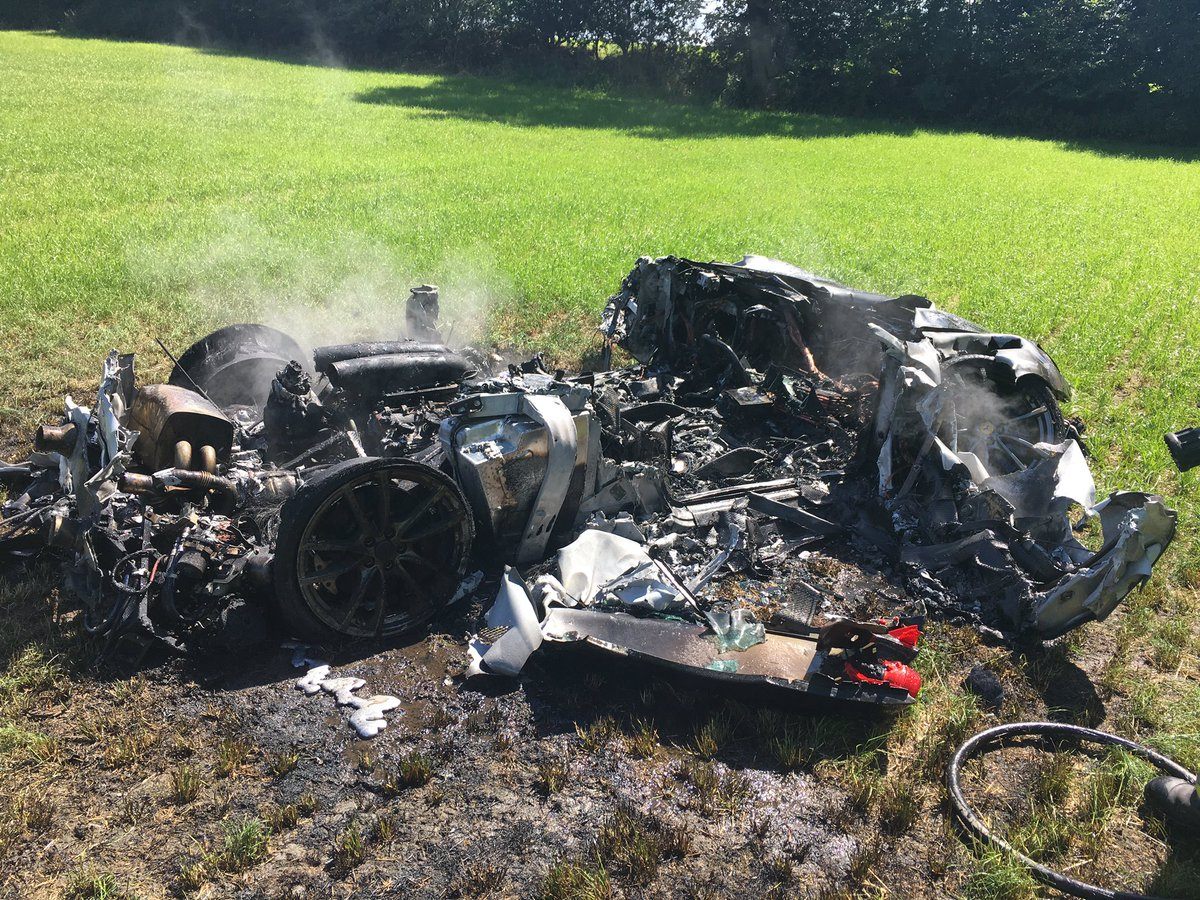 The driver, somehow, emerged with just cuts and bruises. Police do not think speed was a factor in the accident, and instead said that this should be treated as a teachable moment to encourage others to adjust their driving to road conditions.
And, indeed, the driver appears to have learned a very hard lesson.
"Officers asked the driver what sort of car he 'had,' to which he replied 'It was a Ferrari,'" authorities wrote on Facebook. "Detecting a sense of damaged pride, he then said, 'I've only just got it, picked it up an hour ago.'"