The Quiet Rescue of America's Forgotten Fruit
One man is responsible for roughly half of the country's stone fruit collection.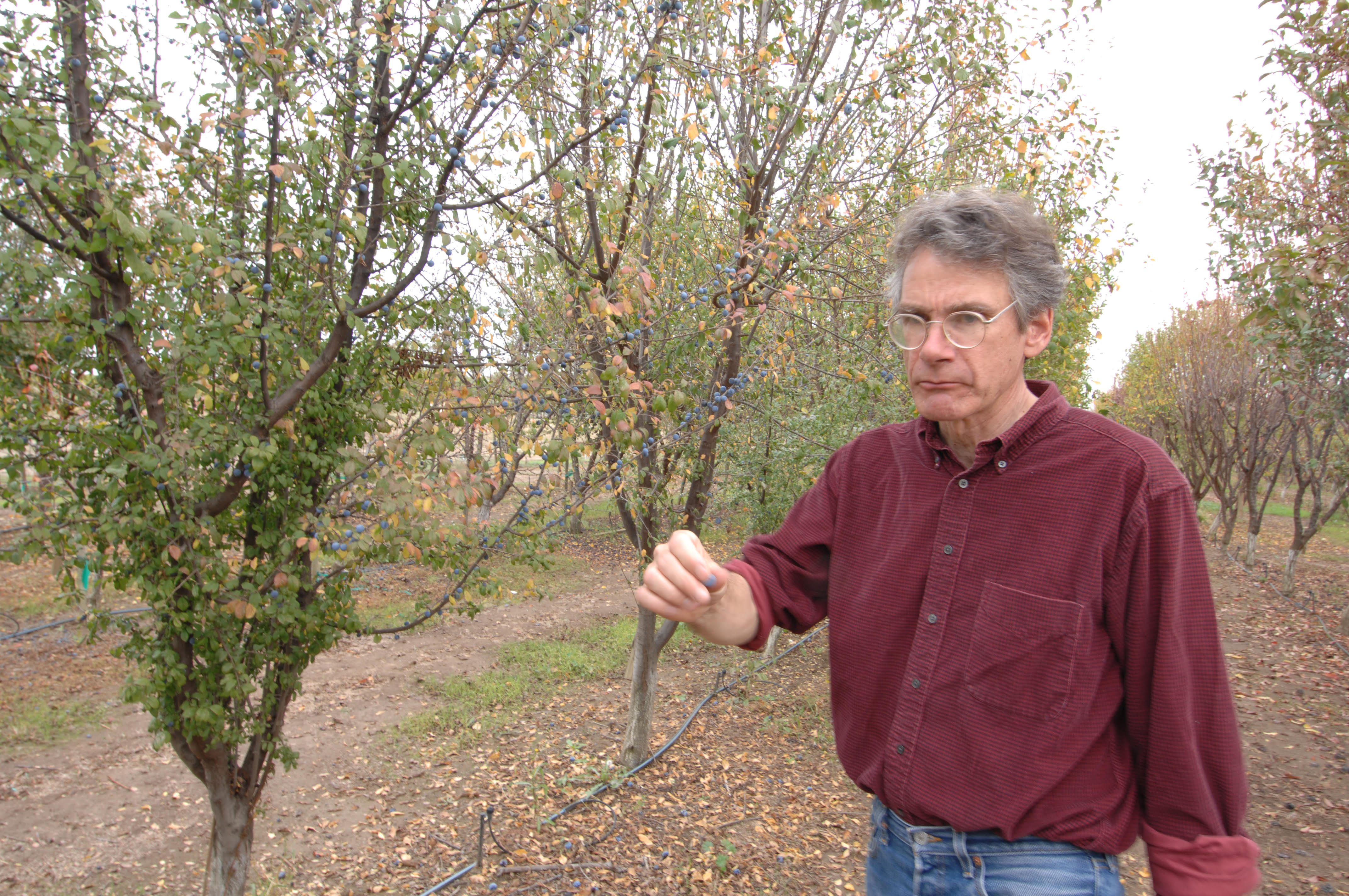 The epicenter of America's tech industry was once orchards as far as the eye can see. California's Silicon Valley, as it happens, used to be known as the Valley of Heart's Delight, a slogan that often accompanied illustrations of sunshine and fruit trees.
The campuses of Google, Facebook, and other businesses have pushed out most fruit growers. But some are left: C. Todd Kennedy is one of California's premier fruit experts, collectors, and growers. As a co-founder of the Arboreum Company, he distributes rare and vintage fruit trees that produce prickly pears and little-known peaches. But his four-decade dedication to fruit has been remarkably important in another respect: preserving and adding to America's agricultural legacy. In 2010, horticulturist Clay Weeks estimated that half of the national collection of old stone fruit cultivars come from Kennedy. When asked, Kennedy makes only a slight correction. "Half of the named varieties in the national collection come from me," he says.
Kennedy's contribution is the result of a long partnership. The U.S. National Plant Germplasm System has repositories across America, each focused on preserving and researching different types of food plants. The genetic diversity they house may hold the key to overcoming catastrophic plant diseases (such as the citrus greening currently devastating Florida's orange crop) or developing fruit cultivars that can withstand climate change.
But these important endeavors can be overlooked and underfunded. In the late eighties and early nineties, Kennedy says, many federal repositories lacked the money or space to receive new genetic material. According to Thomas Gradziel, a University of California, Davis professor and plant breeder, knowledgeable fruit growers (Kennedy chief among them) saved many fruit varieties from disappearing forever.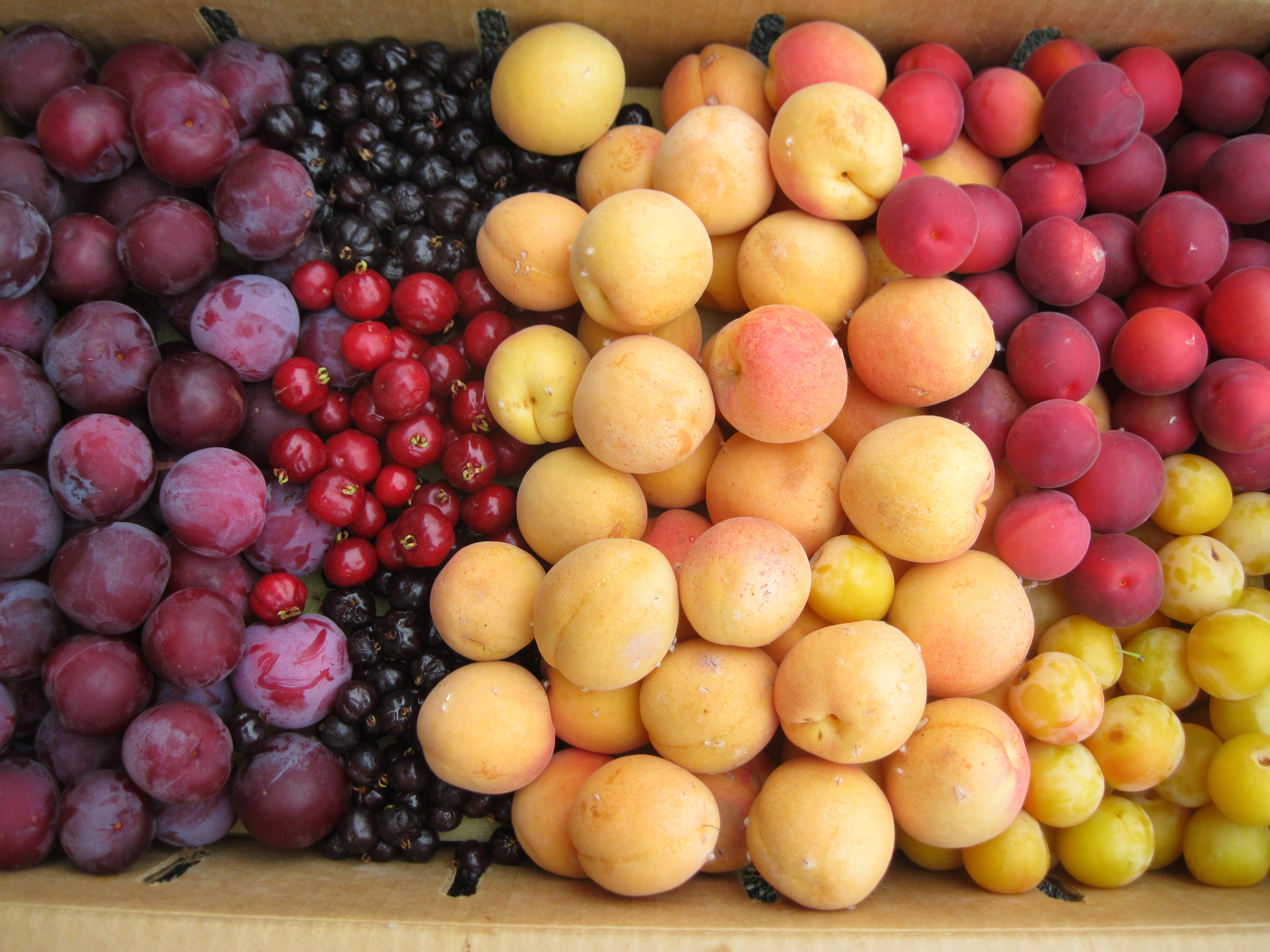 In a way, fruit is Kennedy's heritage. "My parents had a large property in Atherton," Kennedy says. "My father had been raised on a prune and apricot ranch in Los Gatos in the 20's and 30's." (Both towns are in Silicon Valley.) In the 1980s, Kennedy's father wanted to plant old fruit trees that he remembered from his youth during the Valley of Heart's Delight days, and he asked Kennedy to help.
But Kennedy wasn't a horticulturist. He's an agricultural lawyer who works with farmers on employment and land-use issues. So he turned to state research stations to find his father's fruits. Many were at what he calls "land-grant" universities established on government land, such as the many campuses of the University of California.
Research stations had maintained collections of fruit trees since the 1880s, but time was short. "I discovered that these land-grant universities were shutting down their orchards," Kennedy says. He had to work fast to collect the varieties he wanted; others simply vanished. "I got a lot more varieties than was really intended," he notes. "So I saved them." Kennedy started collecting cultivars he found to be interesting or "famous old fruits." That choice turned out to be monumental.
When funding was once again allocated to federal repositories, representatives came to collect twigs and bud sticks from Kennedy. This genetic material is referred to by growers as "germplasm," and it allows new trees to be propagated and preserved. Kennedy's contributions helped these institutions fill out their collections.
"I've been slowly feeding these varieties to their appropriate repositories," Kennedy says. Currently, the tally of his donations is 689. He's donated even more on behalf of members of the California Rare Fruit Growers group, a vast organization of hobbyists. Kennedy says he used to correspond via typewriter with fruit enthusiasts around the country to accumulate interesting cultivars. "Most people are pretty generous," he says. According to Gradziel, Kennedy is the crucial link between national fruit collections and hobbyist growers.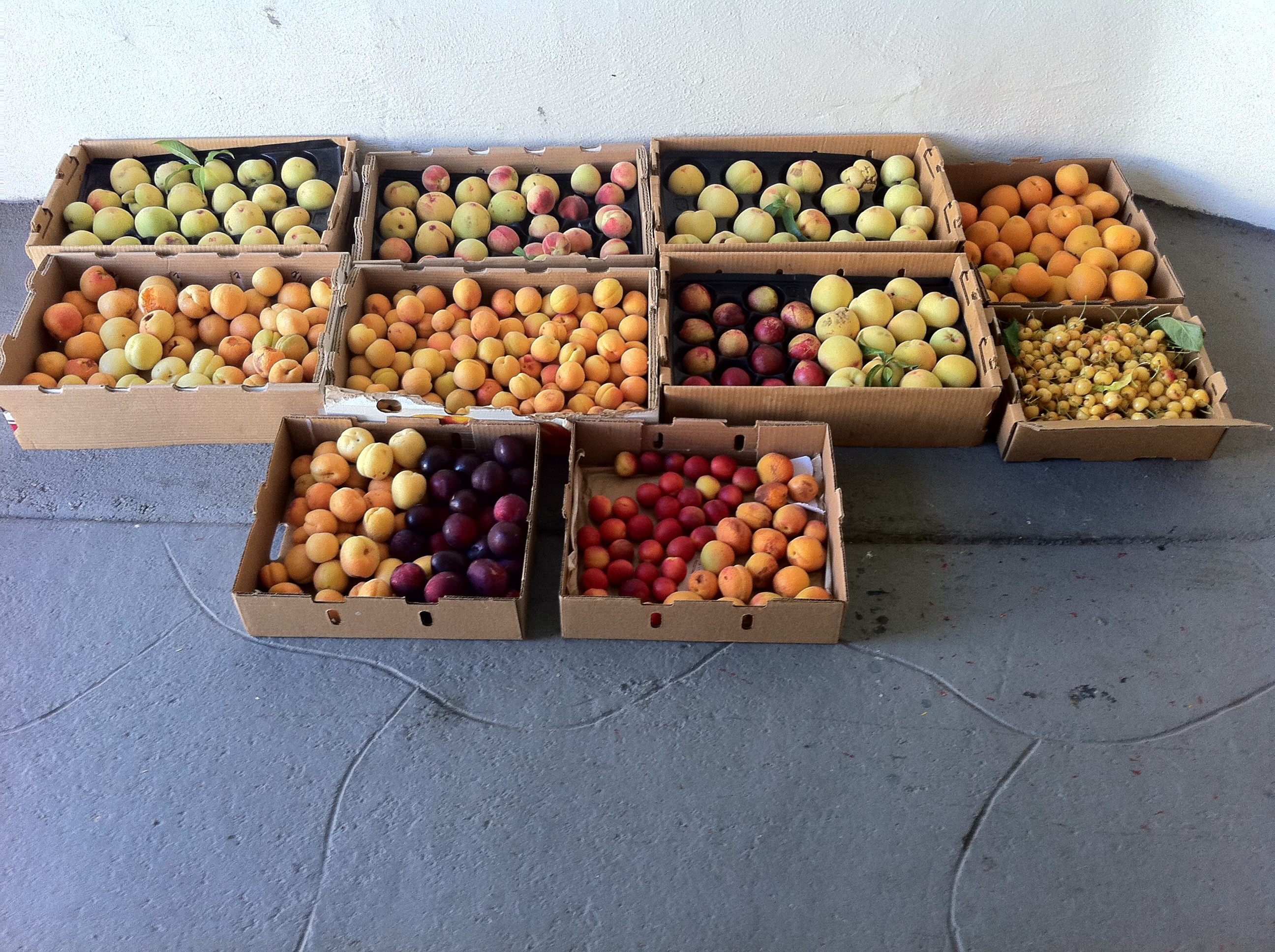 Occasionally, Kennedy even finds rare fruit on the street.
The Santa Clara Valley, despite its current tech focus, is still one of the best fruit-tree growing climates in the world. As a result, a lot of yard fruit goes uneaten and piles up on lawns and sidewalks. Kennedy had long been looking for a tejocote, a type of tree native to Mexico. (Importing its fruit was illegal until recently.) While driving one day, he caught sight of tejocote fruit in a gutter.
"I just followed the line of [tejocote fruit], kind of like Hansel and Gretel," Kennedy says. With material from that tree, he grew his own tejocote.
Kennedy is no longer a hobbyist. He lives in San Francisco, and the Arboreum Company orchard is two hours south, in Morgan Hill. Now that it's spring, he's busy sending saplings to gardeners who want what he calls "older and better fruits." While Kennedy says his trees come from all over, the greatest number come from the American west. Kennedy's knowledge of fruit trees and how they grow in California, Gradziel tells me, is just as momentous as the germplasm he's collected. Kennedy is often referred to for his expertise.
There are challenges to growing rare fruit. "Unfortunately, fruit quality is also connected to other, not-so-good qualities," Kennedy says. Some fruits with beautiful flavors or interesting stories are more susceptible to disease or less productive than varieties found in grocery stores. And locally adapted fruits don't grow as well or taste as good elsewhere. The Arboreum Company describes its "Santa Barbara" peach as "designed for those southern Californian areas experiencing a minimum of winter: at the beach and upon the coastal plain."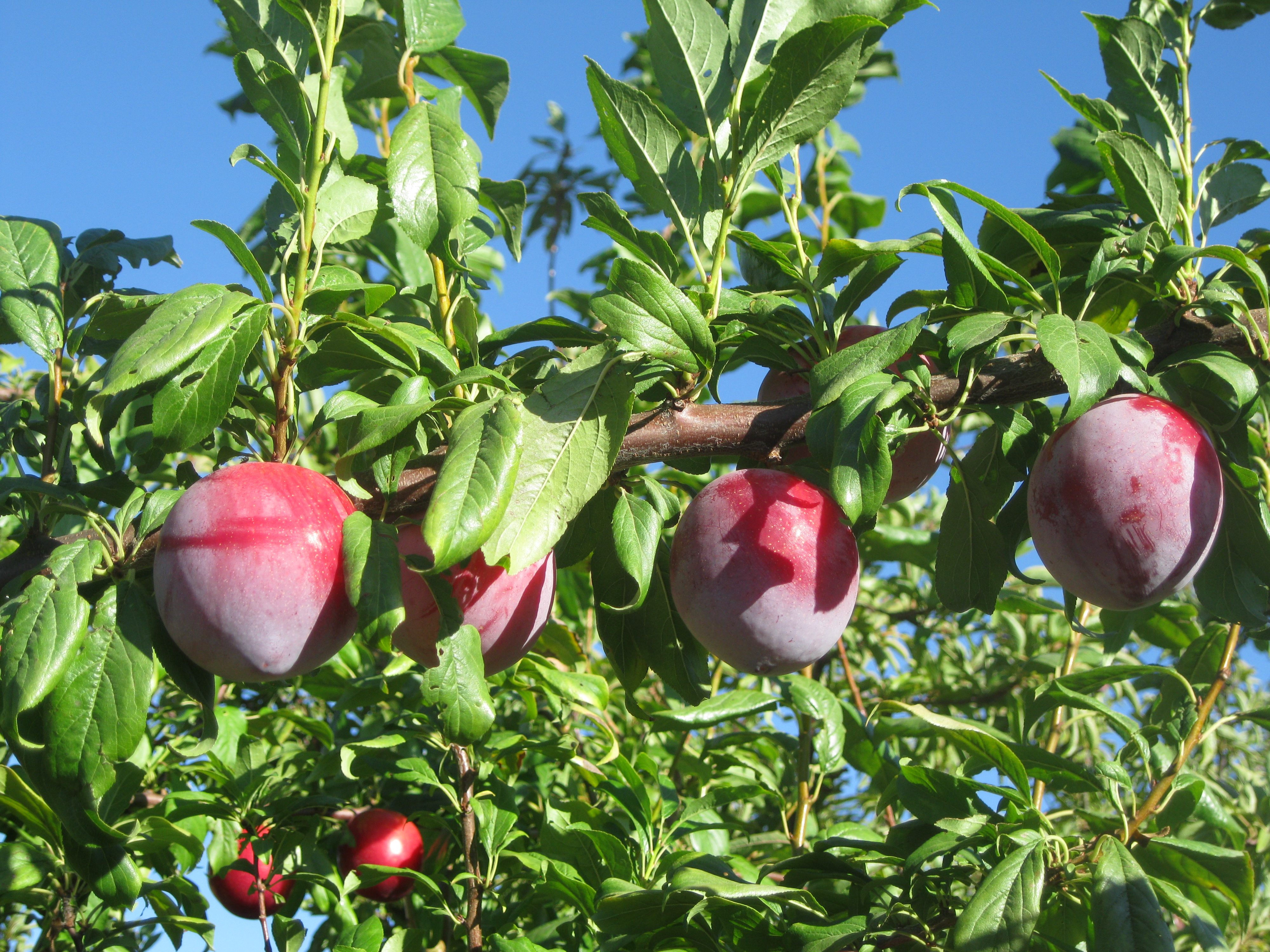 The health of Kennedy's and other private groves is increasingly important, because the federal repositories are once again in trouble. Kennedy believes the current political climate means deep funding cuts are inevitable, while Gradziel describes the Davis branch, which is dedicated to tree fruit, nuts, and grapes, as "in a dire situation right now." They both believe more money and land is desperately needed to care for and store incoming plants (either as planted trees, cryogenically frozen buds, or preserved seeds).
The trees maintained by Kennedy and other fruit growers serve as "backup collections," Gradziel says. It's a matter with international implications. "One of the projects with the Davis repository now is repatriating germplasm that originally came from Afghanistan." Preserving genetic variety can make all the difference when crops are wiped out by war or disease.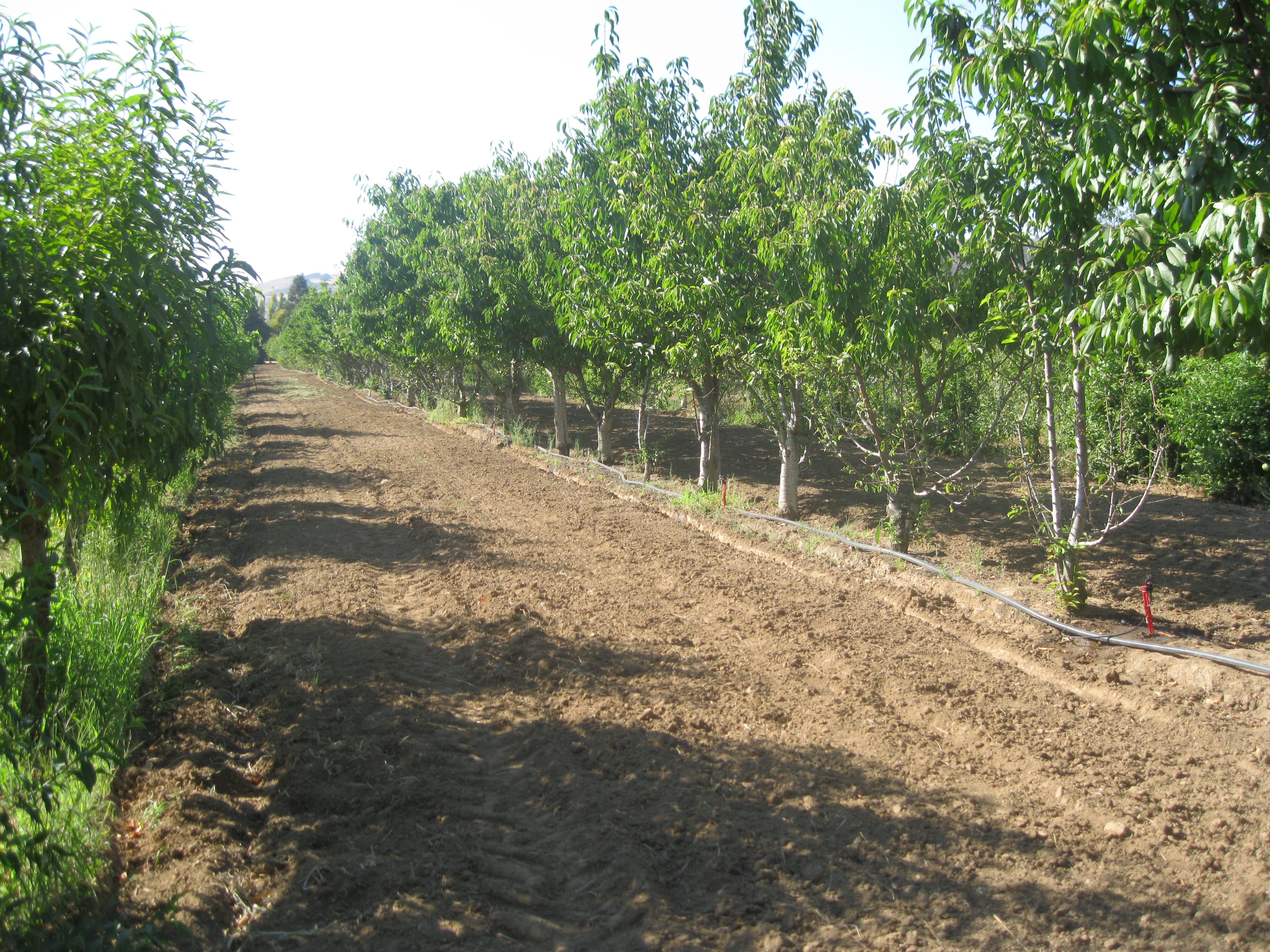 Even at the Arboreum Company orchard, it's infeasible to propagate all the trees every year. Instead, Kennedy chooses only a handful. Available fruit trees on the website have poetic descriptions beyond what you'd see in a typical nursery catalog, providing historical and even artistic context. For the Roundel cherry, the description goes:
A variety perhaps as old as the cherry itself. Roundel received its name as the only truly round-fruited sweet cherry, and it remains the prototype cherry of slot machine and cough drop packet … it is figured as "Tondella" in the 1699 oil painting by Bartolomeo Bimbi of cherries grown at the Medici court at Villa di Castello, Tuscany.
The detail is deliberate. Kennedy grows fruit for qualities such as juiciness and taste, but also for their history. "They have a story to be told," he says. While Kennedy reckons that the Arboreum Company orchard is heavy on customer-favorite peaches at the moment, he doesn't play favorites. "They're all equally valuable to me," he says.
But when pressed, Kennedy name-drops the Imperiale Epineuse prune and Rio Oso Gem peach as particularly special. On the Arboreum Company's site, the latter is described as "the finest fruit of California."
Gastro Obscura covers the world's most wondrous food and drink.
Sign up for our email, delivered twice a week.