Is Indonesia on Track to Reintroduce Women-Only Train Cars?
There's a "fifty-fifty" chance.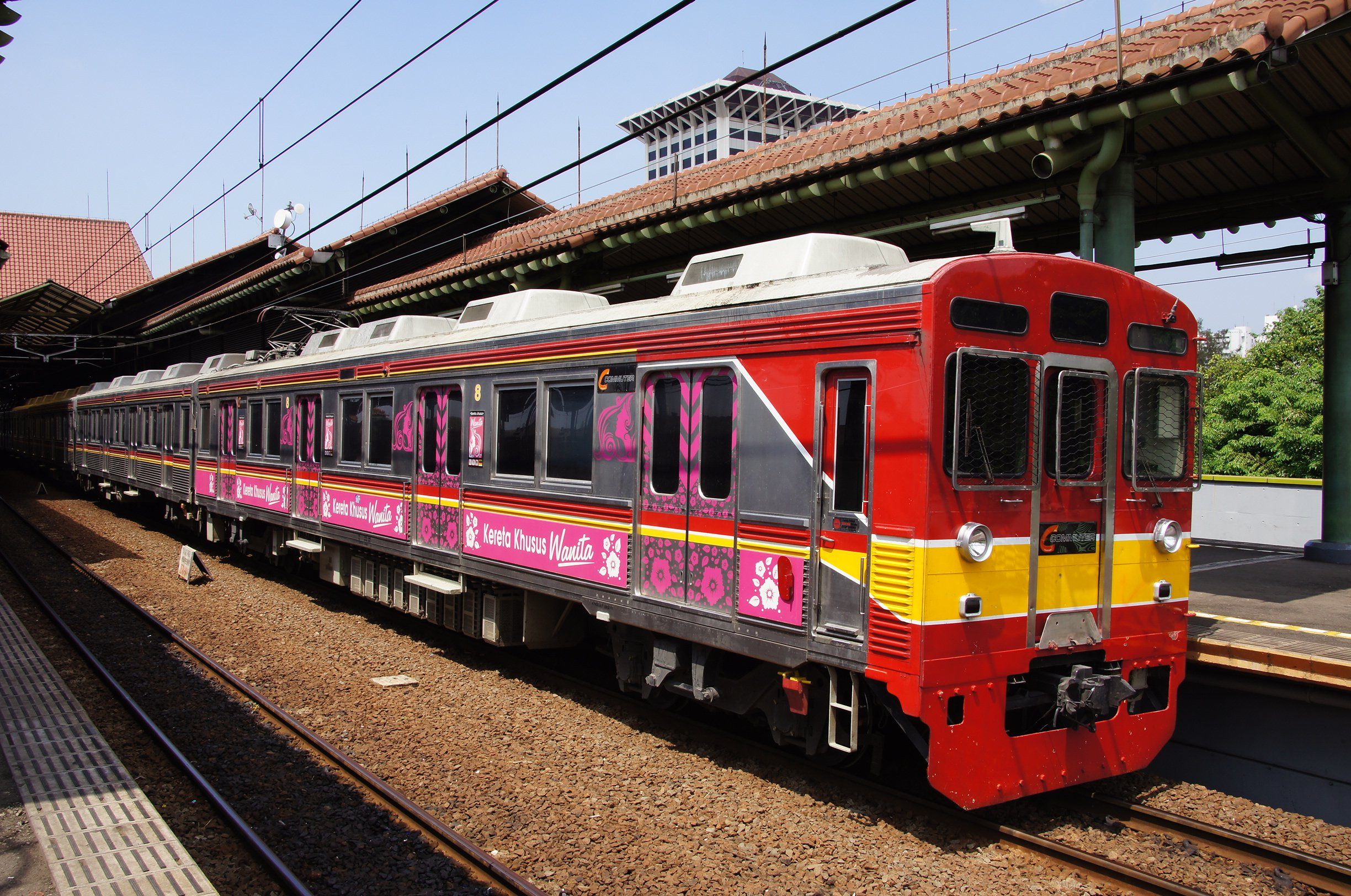 Recently, the rise of women-only spaces has peppered conversations on politics and design. From powder-pink coworking clubs to hotel floors reserved for ladies, companies are putting their money behind women's interests—and their privacy. But trains, a decidedly co-ed space for travelers and commuters, are a tougher sell. In advance of Indonesia's forthcoming mass rapid transit launch in March of next year, management is still undecided on whether women-only passenger cars will be set in motion or not.
Since 2015, solo trips booked by female travelers have increased by 45 percent worldwide. While this suggests an uptick in women's comfort in international and domestic travel, women who ride trains as part of their daily routine have a slightly different set of concerns. To put it simply, public transit exposes people to a dangerously covert brand of sexual harassment.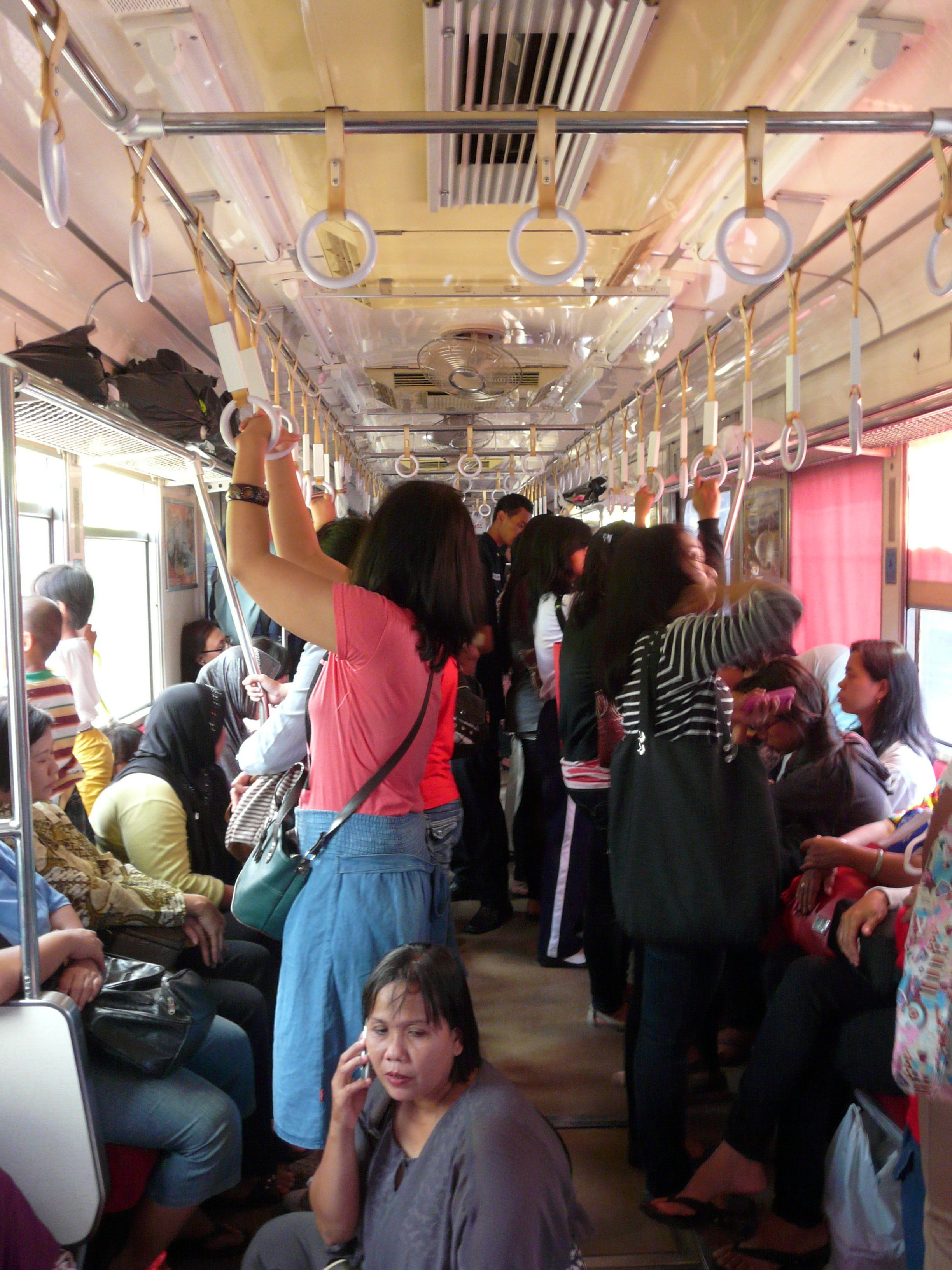 Just last year, activists in Mexico City went viral after installing a polarizing "penis seat" on the metro to raise awareness about the violence female passengers undergo daily. In Japan, train companies have responded to omnipresent and unprovoked groping by designing schedules (like during rush hour or weekdays-only) that designate when certain passenger cars accept women exclusively. A 2005 report from Tokyo's police force claimed that there were 2,201 reported incidents of train touching the year prior. Similarly, every fourth and fifth car on all Cairo Metro trains is reserved for Egyptian women who choose to not ride in mixed company; this system began in 2007 as a reaction to the gender-based dangers of overcrowded public transport. In a country where 94.9 percent of the population is Muslim, men and women are accustomed to occupying separate spaces for prayer and school. But the separate train cars are motivated by something different.
Jakarta, Indonesia's capital, once followed this transit trend, too. In October 2012, PT Kereta Api Indonesia (the government-owned operator of public railways in the country) debuted seven colorful carriages labeled "women-only" in an attempt to mitigate sexual harassment on their rides from the city center further out. The initiative was halted a mere six months later. At the time, Eva Chairunnisa, the commuter rail's spokeswoman, claimed that overcrowding on the remaining mixed-gender cars became impossible to ignore: "To increase capacity, we decided to convert the women-only trains into regular ones," she said.
But now, the PT MRT Jakarta railway company is reconsidering this decision to eradicate segregated seating. The company's president director William Sabandar says they are "seeking input from the public," but has not specified how this input will be gathered. Though Indonesia's public, city-owned TransJakarta buses do still provide separate areas for women, carving out safe spaces for women is hardly standardized, especially among private companies.
"The chance [for women-only passenger cars] is fifty-fifty," Sabandar said at the Lebak Bulus MRT station. "We might [provide the service] during rush hour." Construction of the MRT service is nearly complete, and its first line is set to operate soon from South Jakarta to Central Jakarta's Hotel Indonesia traffic circle.