A Famous Letter Thought to Be Written by Lincoln Was Penned by His Secretary
N-gram tracing was used to reveal the author.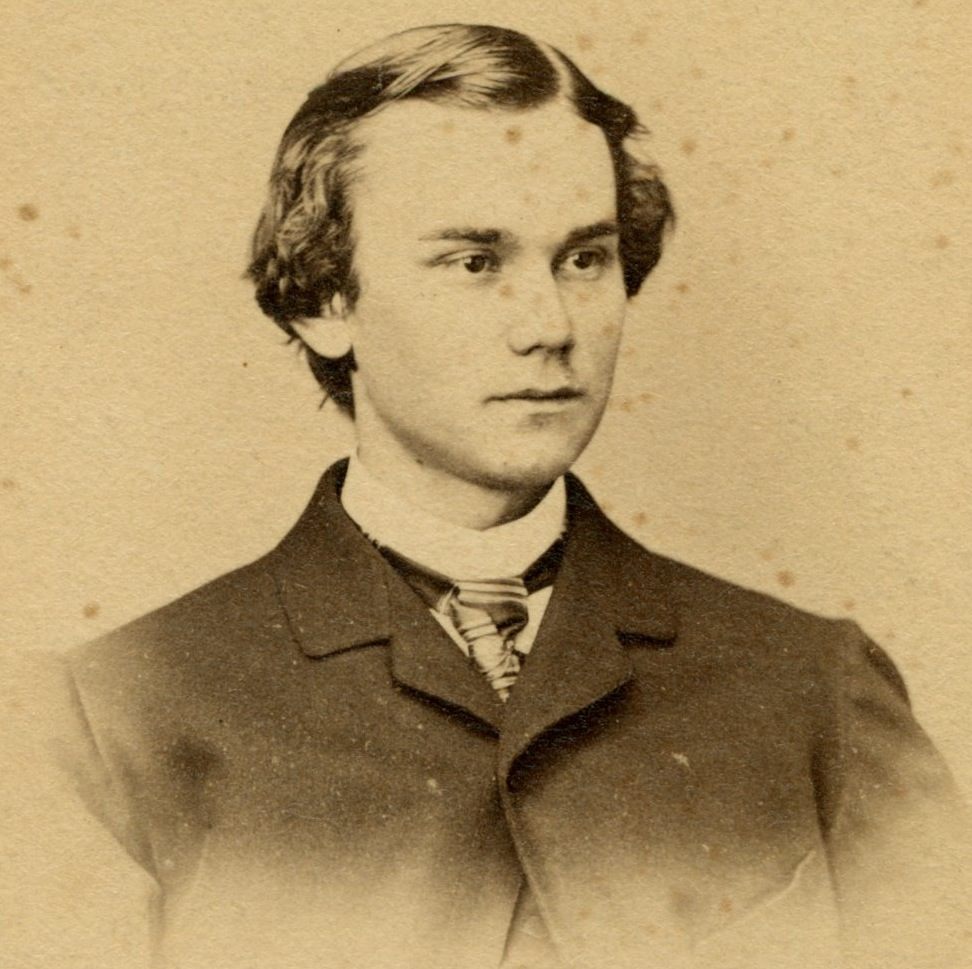 In 1864, Lydia Bixby received a letter. It offered condolences on the loss of her five sons in the Civil War, and was signed "A. Lincoln." There's debate over what happened to the original (some stories say she immediately burned it), but a copy was sent to the Boston Evening Transcript newspaper, where it was printed in full. Despite the signature, the true authorship of the famed, heartfelt letter is as unknown as the fate of the original. It has been said that Lincoln himself wrote it, but some scholars believe the words came from his secretary, John Hay. A new analysis, using a technique known as n-gram tracing, suggests that they're right.
N-gram tracing is a text analysis technique that examines the frequency of specific sequences of words or letters in a piece of writing to identify the author. This technique was used back in 2013 to confirm that Harry Potter author J.K. Rowling had also written a mystery novel under the pen name Robert Galbraith. Writings by both Lincoln and Hay were analyzed for their inherent patterns, which were then compared to the Bixby letter. The program identifies Hay as the author. The team of British researchers will present their findings next week at a linguistics conference.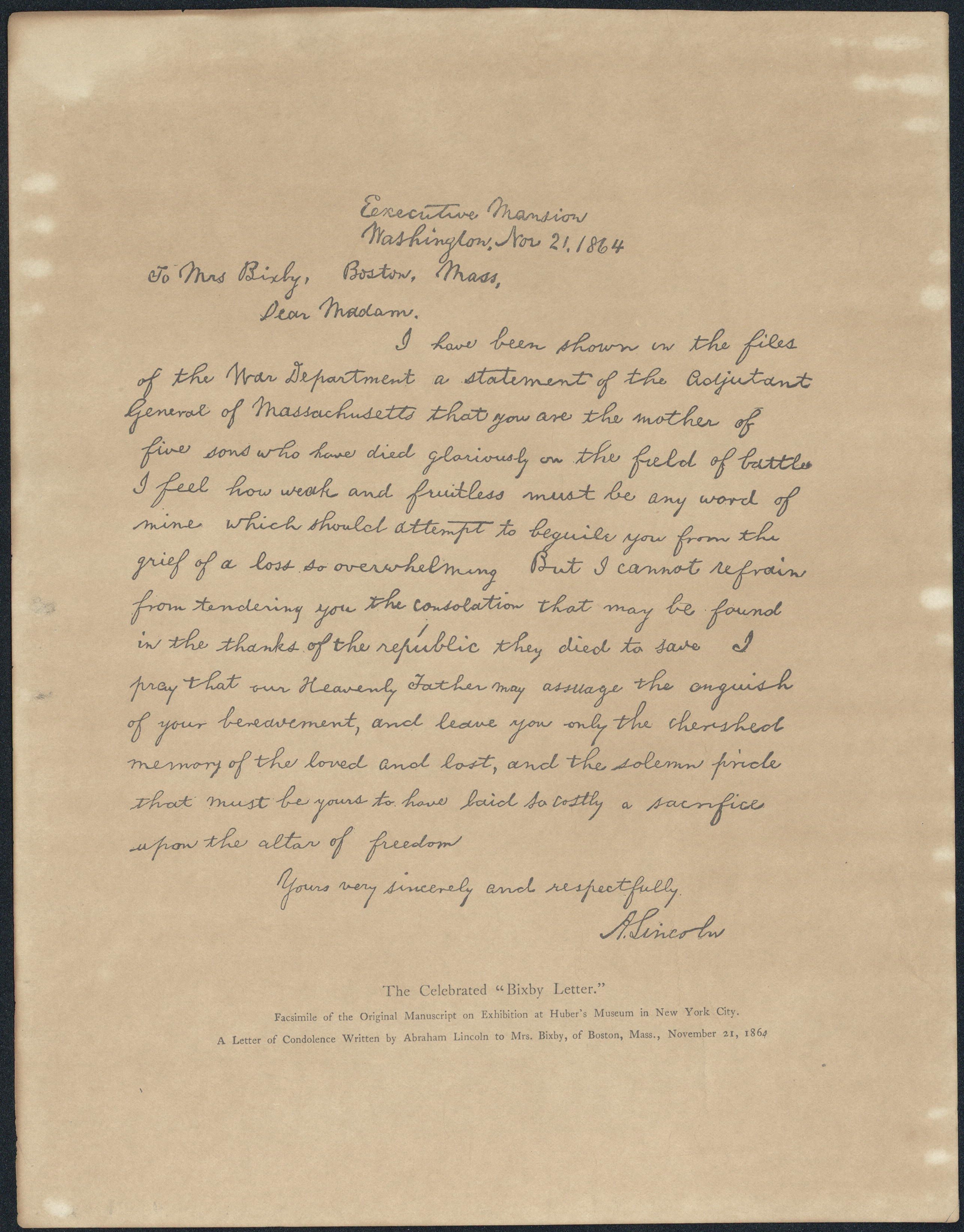 Despite the letter's brevity, controversial origins, and factual errors (at least two of her sons survived the war)—as well as rumors of Bixby's Confederate sympathies—it's considered one of Lincoln's most famous writings. The letter was featured in the movie Saving Private Ryan, and George W. Bush read it at a ceremony on the tenth anniversary of September 11. "I pray that our Heavenly Father may assuage the anguish of your bereavement," the letter concludes, "and leave you only the cherished memory of the loved and lost, and the solemn pride that must be yours to have laid so costly a sacrifice upon the altar of Freedom."