Librarian Finds Live Civil-War Artillery Shells on Her First Day
But not even that could faze her.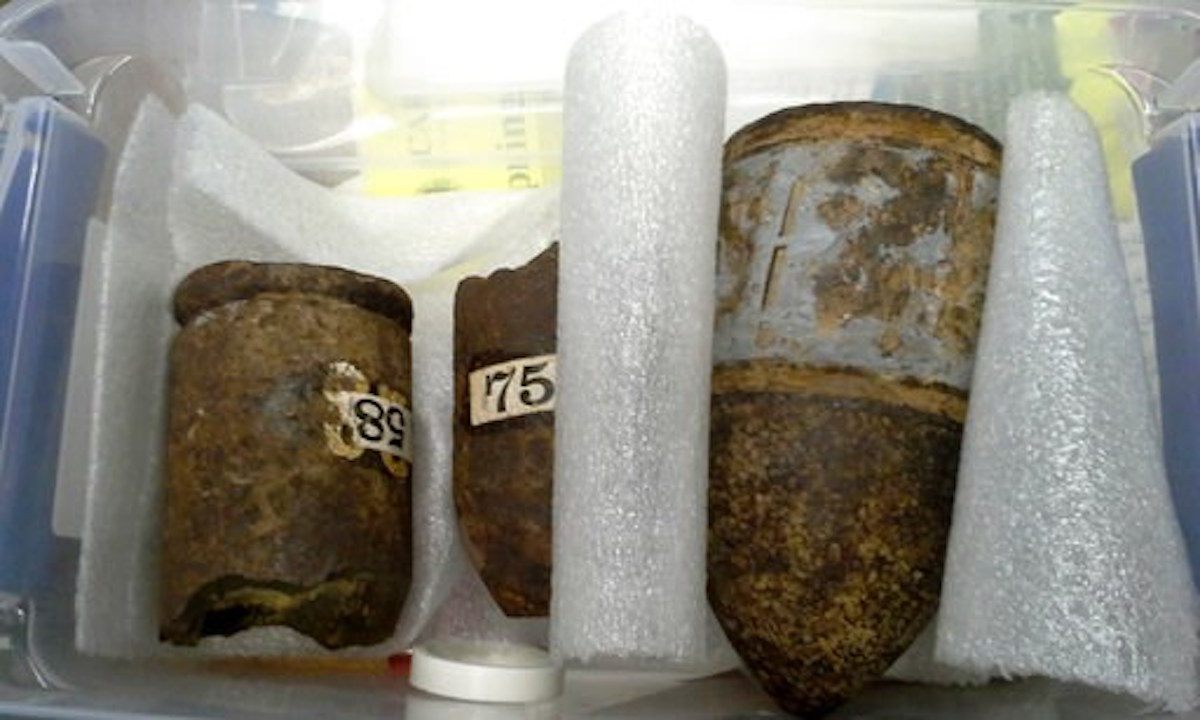 Abby Noland's years of experience working in libraries prepared her for anything. So when she found artillery shells in a closet on her first day of work at the Gleason Public Library in Massachusetts, she did not panic. She calmly called the police. She later told The Boston Globe, "I've been a director of libraries for a long time, and this kind of strange stuff just happens."
The artillery shells were left in a bin at the bottom of her new closet. On the bin was a note that an expert had inspected the contents and decided they might be live.
Two hours after local police responded, the State Police Bomb Squad arrived. They agreed with the inspector—the shells were in fact live. To prevent a catastrophe, they brought them to a sand dune behind the Department of Public Works building, and detonated them.
Later, the Gleason Public Library concluded that the munitions dated to the Civil War and had been donated to the town of Carlisle, where the Gleason Public Library resides, in 1916. But they never received a permanent home, and their existence had been forgotten.
Through it all, Noland maintained her sense of humor. After the incident, she joked to her new coworkers: "If you want to get rid of me, there are more subtle ways."