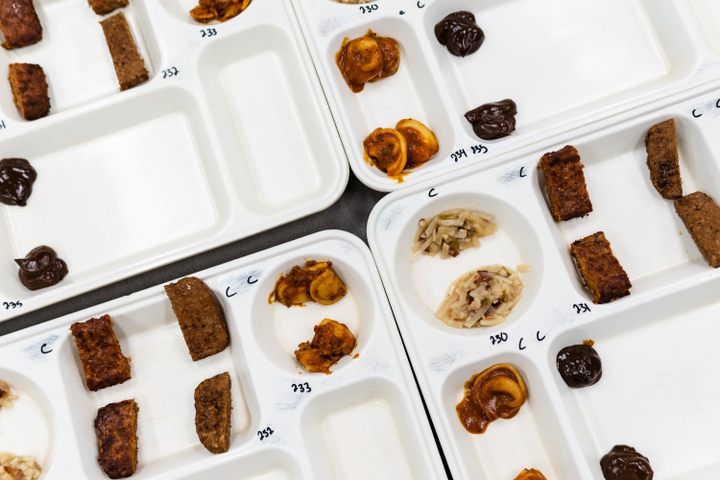 Food Innovations That Came from War
Thank Uncle Sam for Cheetos, air fryers, and other modern mainstays.
Whether invented at the U.S. Army Natick Soldier Systems Center or by subcontracted private companies, many processed foods now common in civilian life were first created by and for the military-industrial complex.
SPAM: Hormel Foods Corporation invented the world's most famous canned meat in 1937 to offload a surplus of pork shoulder. SPAM, for "spiced ham," took off in a big way, though, when the U.S. military purchased 150 million pounds of the stuff for troops during World War II. Since then, the processed meat has become ubiquitous around the world wherever the U.S. has a strong military presence. From the Philippines to Okinawa, Guam to South Korea, SPAM has since grown to become an integrated—and often celebrated—part of the local cuisine.
M&Ms: During the Spanish Civil War, Forrest Mars Sr. encountered soldiers eating chocolates shielded from heat by a brittle sugar shell. After obtaining a patent for candy that "melts in your mouth, not in your hands" in 1941, the Mars candy company began selling M&Ms exclusively to the U.S. military.
Air Fryers: The first forced-convection oven, better known as an air fryer, was a 35-pound, 120-volt Maxson Whirlwind Oven, invented in 1945. William Maxson, a former U.S. Navy midshipman, invented the device to heat up to six meals at a time. When the military lost interest, he turned to civilian American households and Pan Am Airways. After his unexpected death in 1947, the technology languished, appearing in various formats over the years. In 2008, air fryers finally hit the mainstream big time, thanks to Philips.
Microwave Ovens: It sounds like an urban myth, but the microwave oven really was invented by accident. During World War II, a Raytheon engineer named Percy LeBaron Spencer was fiddling with an active radar when he noticed that it had melted his candy bar. By 1945, Raytheon had filed for a patent and by 1947, it had built a working microwave oven: a refrigerator-sized behemoth called the Radarange.
Freeze-Dried Fruit: Jacques-Arsene d'Arsonval invented freeze-drying technology in France in 1906, but originally it was primarily used to preserve blood serum during war. Later Natick Labs would take the technology and run with it to create lighter, shelf-stable foods for space travel for NASA.
Cheetos: All sorts of processed cheese products have directly or indirectly come out of the U.S. military's efforts. After dehydrated cheese powder was developed in 1943 by a USDA scientist, the military stocked up on the stuff and wound up with a giant surplus post-World War II. They sold off bunches of it to Frito-Lay in 1948, which started frying them up into the familiar knobbly snacks.
Instant Coffee: Satori Kato, a Japanese-American chemist, came up with a stable water soluble coffee powder in 1901, but the product boomed thanks to the U.S. military purchasing 37,000 pounds a day of it during wartime.
Return to "How to Feed an Army," about our visit to the world's largest and most advanced military food R&D lab.
Gastro Obscura covers the world's most wondrous food and drink.
Sign up for our email, delivered twice a week.