A Miniature Video Store Offers a Tiny Slice of '90s Life
Artist Andrew Glazebrook has crafted a meticulously detailed, grungy rental shop.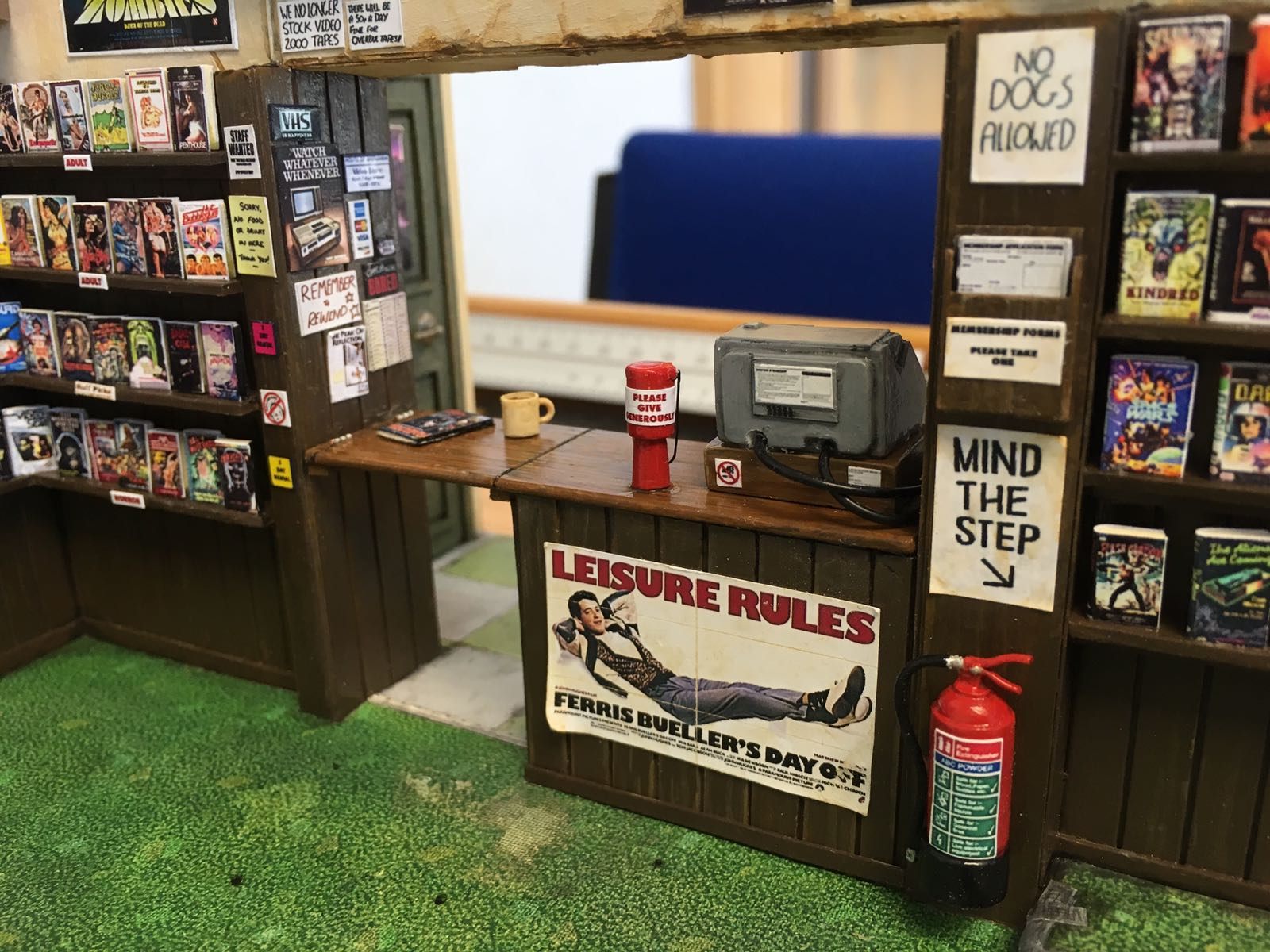 With video-rental stores consigned to recent history, British artist and movie enthusiast Andrew Glazebrook decided to open his own, armed with little more than glue and discarded candy boxes. In painstaking detail, right down to the drink-stained counter, charity donation tin and membership forms, he has recreated all the grime and glamour of long-forgotten classics like Cannibal Holocaust, Dolls and Tobe Hooper's Lifeforce on a tableau less than six inches high.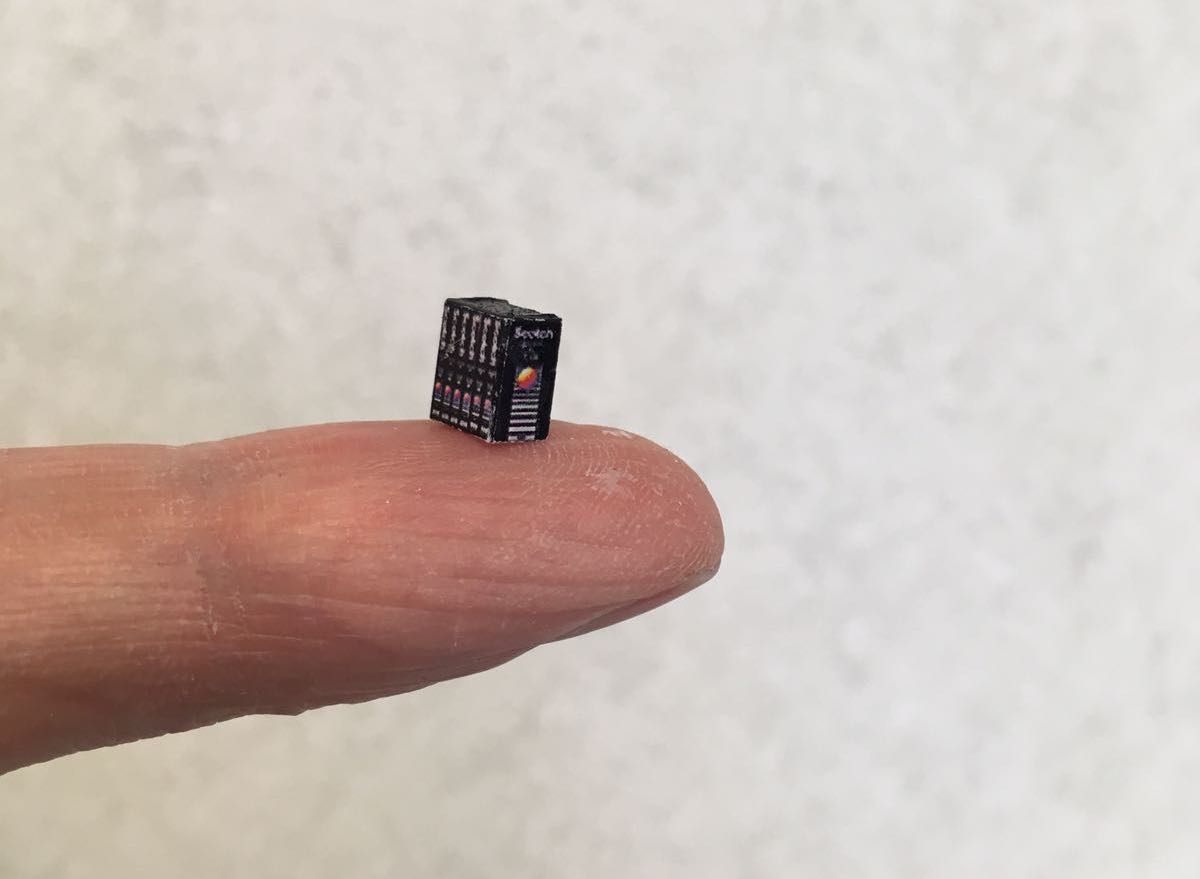 "I wanted to capture the excitement of the video shops that were a huge part of my youth; particularly the popularity of horror movies like Evil Dead," says the 50-year-old Middlesbrough miniaturist.
The Evil Dead obsession—"I saw it four times in one day at the cinema I would go on to be projectionist in"—is borne out by the film's poster that hangs beside the entrance. Below the main counter, complete with cash register and "NO DOGS ALLOWED" hand-written sign, is the louche form of Matthew Broderick in Ferris Bueller's Day Off.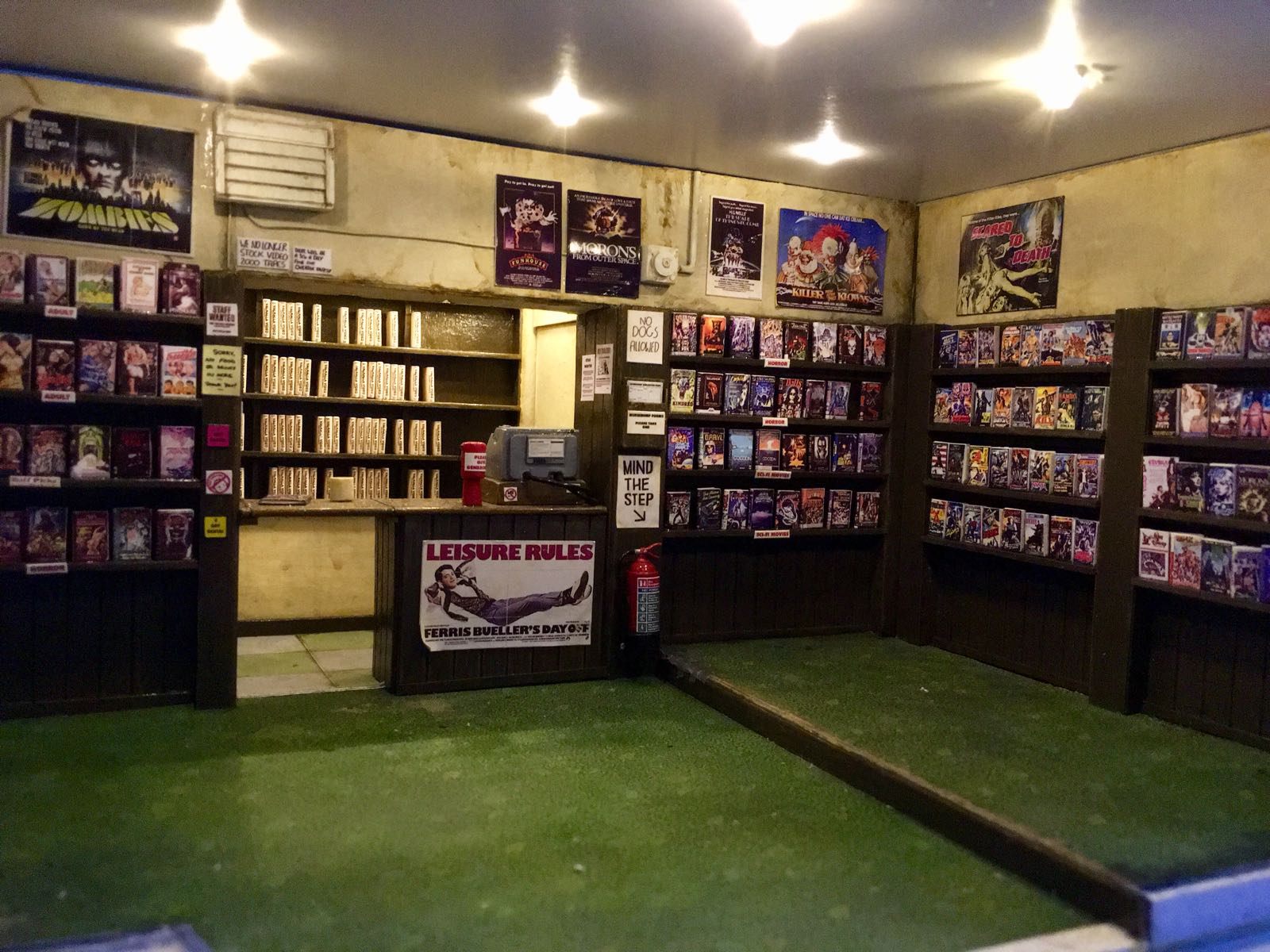 Andrew has also captured the grubby carpets and bland wood panelling that were staples of stores worldwide during the "video decade" that was the 1980s, in many man hours of glossing, painting and printing. Tiny, tiny printing.
"Producing the actual videos was the most difficult part," he says, of the 200-plus titles available for rental, "as I had to print them out to a size small enough to still be able to recognize the artwork and title, and then glue them all onto their cases."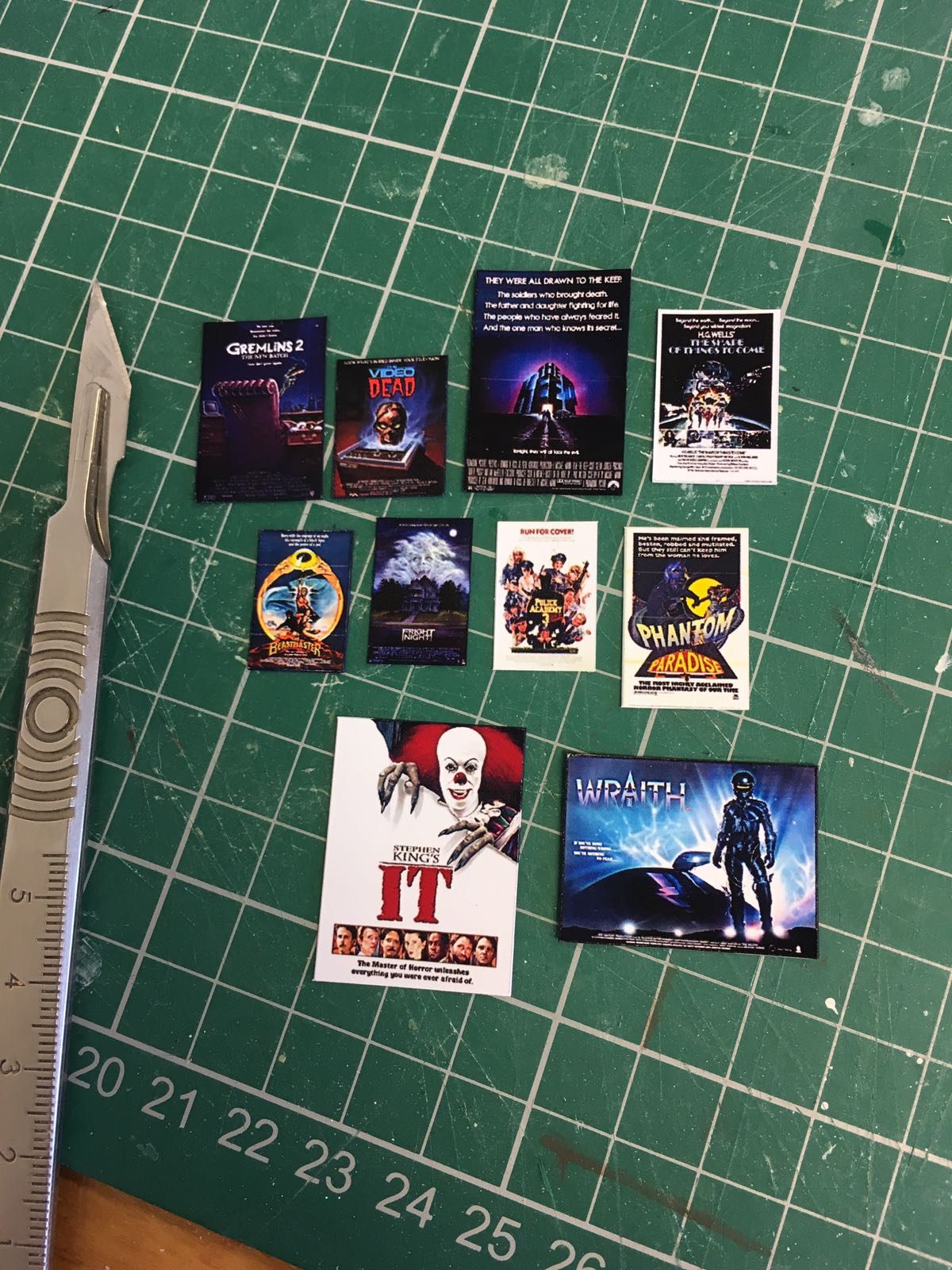 Behind the counter stand further rows of titles in their generic blank cases, waiting to be exchanged for one of the empty boxes eagerly selected by the customer.
He's even added spot lighting, a fire extinguisher and the obligatory "remember to rewind" sign.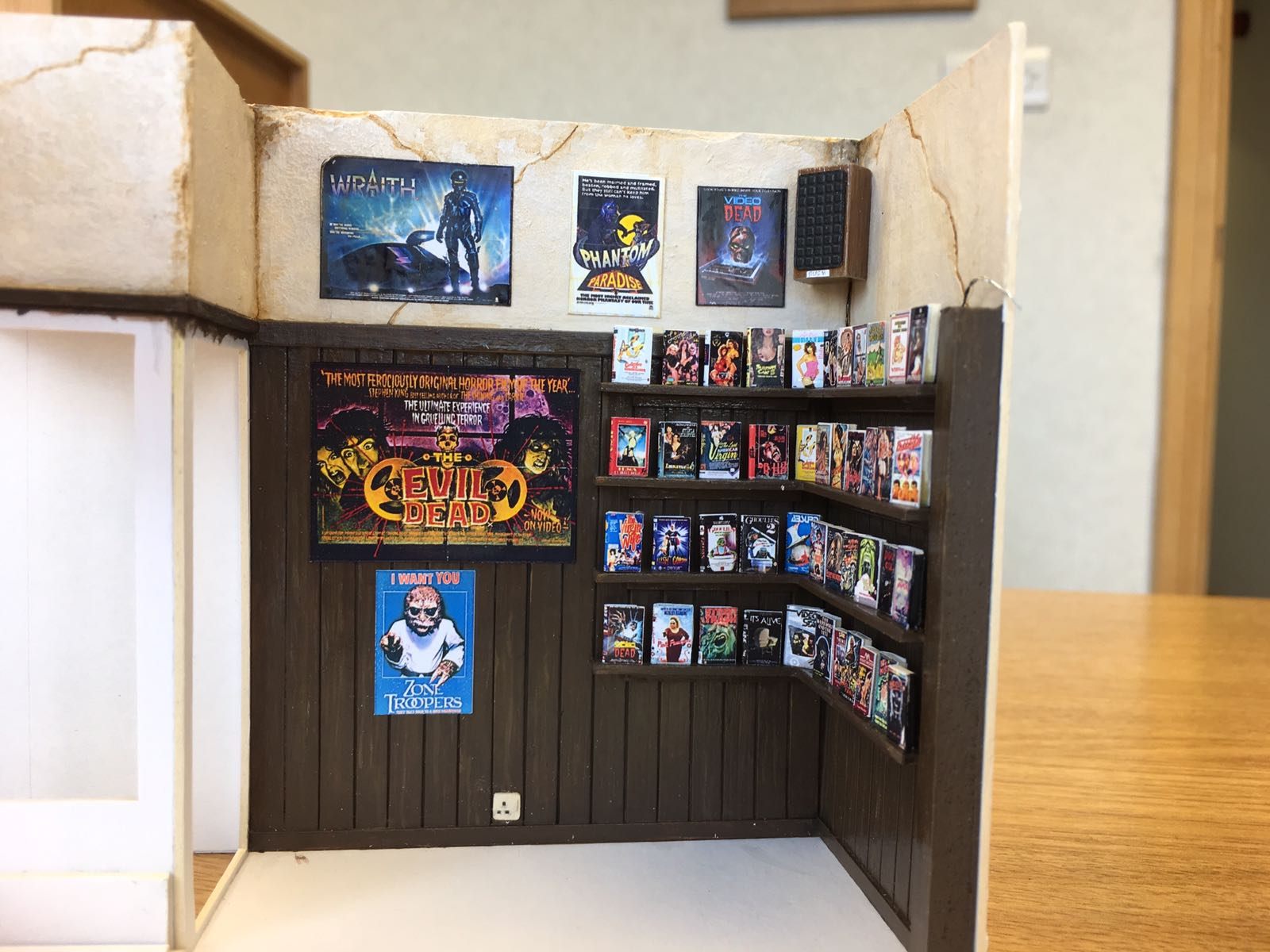 For added authenticity he's created in-store footage typical of the home video era; all washed out fuzzy picture and scratch lines with chunky date and time display in the bottom corner.
The online response from the modeling community, and video enthusiasts, has been one of general amazement.
"On seeing the footage, a lot of people assumed it was an actual shop," he laughs, "but they all said that it reminded them of their local family-run branch, no matter where in the world they were from. They weren't just video shops; they were almost like community centers for film fans. I used to work in one and we would spend all day watching films, and arguing about them."
Does Andrew see potential a resurgence in the video shop, as per vinyl records?
"Perhaps not; the format itself is just too impractical, although I am considering the idea of a miniature record shop as my next project."