Meet the Bakers Giving Mooncakes a Modern Twist
When it comes to these treats, trends trump tradition.
Like many others around the world, Hong Kong college student Phoebe Chan found herself cooking at home a lot when the global pandemic hit in 2020. "One day, I was making individual beef Wellingtons, and thought they looked quite like a mooncake," she says. "So I put them into a mooncake mold and it just worked."
She shared a photo of her invention on Instagram, where it went viral. With the blessing of her family, Chan paused her studies and started up a mooncake business, Phoebe's Kitchen. Just two years since her very first mooncake, Chan's whimsical creation is now stocked at high-end supermarkets around Hong Kong. She's even partnered up with Grand Hyatt Hotel to create a special rendition filled with Angus beef, Parma ham, and truffles.
Needless to say, beef Wellington mooncakes are an immense departure from the traditional Cantonese-style mooncakes that she grew up eating. "The majority of my clients are teenagers, because they are more into creative stuff," says Chan. "It's boring giving lotus-seed mooncakes every year."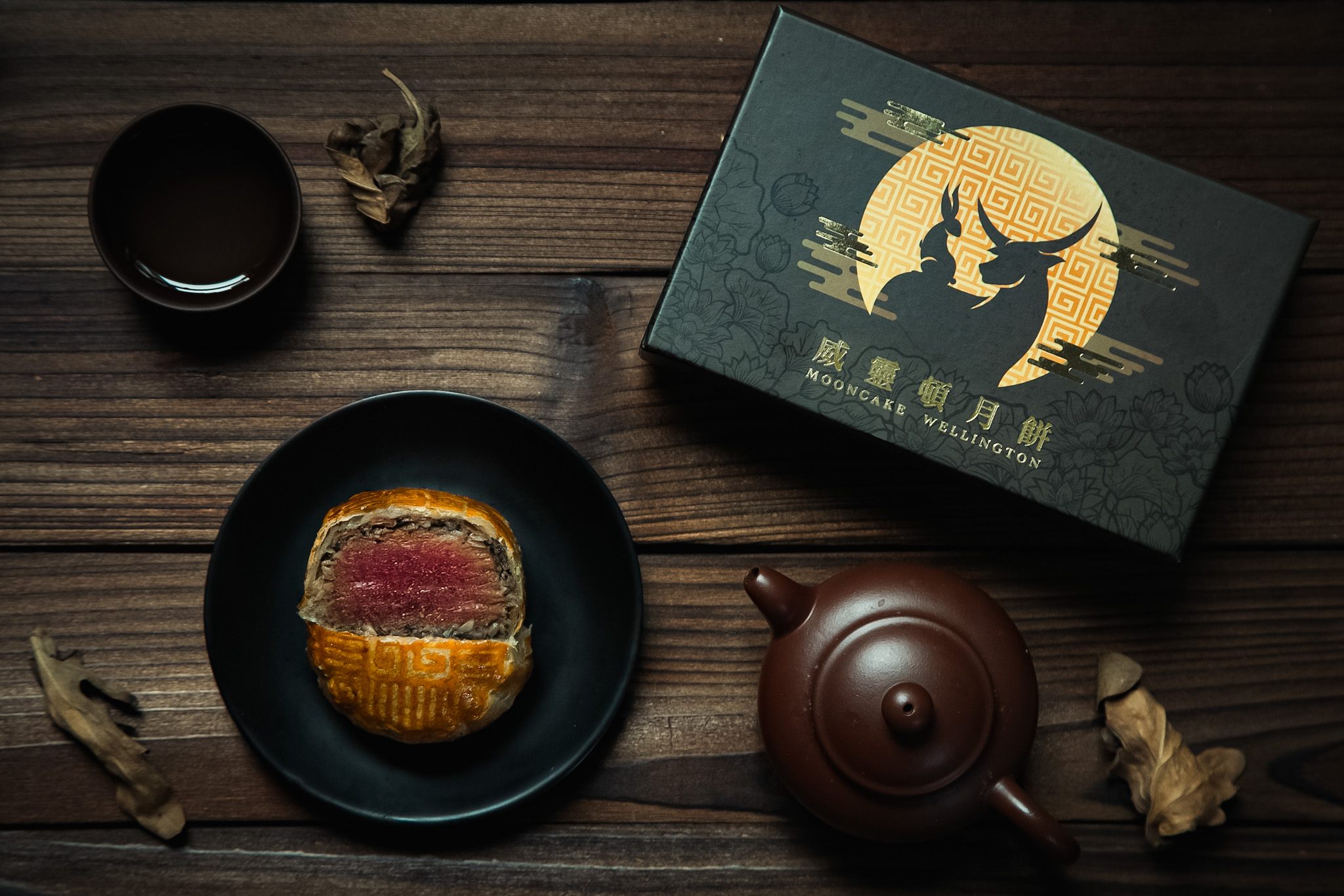 Mooncakes are the signature dish of the Mid-Autumn Moon Festival, an annual Asian folk holiday celebrating the fall harvest. In China, celebrants built altars offering food and incense to the moon. At its fullest during the fall, the size of the moon signified the beginning of autumn. Over thousands of years, the custom of celebrating the Mid-Autumn festival radiated out throughout the world with the diaspora, and so did mooncakes.
The pastry is usually purchased in boxes and gifted to friends, family, and business acquaintances, as a symbol of gratitude and generosity. Recipes vary by region. In Cantonese-speaking societies, the classic mooncake is hockey puck-shaped, filled with lotus-seed paste and salted egg yolks. Shanghai and the surrounding province of Jiangsu specialize in flaky round pastries stuffed with either savory chunks of pork or sweet red bean paste. Taiwan's mooncakes are usually flat, chalky white discs flavored with mung bean paste and dried ground pork.
While traditional mooncakes still dominate, a new cohort of chefs and entrepreneurs are redefining the pastry. There's now elegant chocolate ice cream mooncakes in Taipei, mooncakes infused with Earl Grey tea in Hong Kong, and in Malaysia, mooncakes spiked with aged whisky.
Whereas traditional mooncakes drew from locally available ingredients, these new renditions have no historical or symbolic ties any region. Instead, they are created for their wow factor—intended to both shock and delight.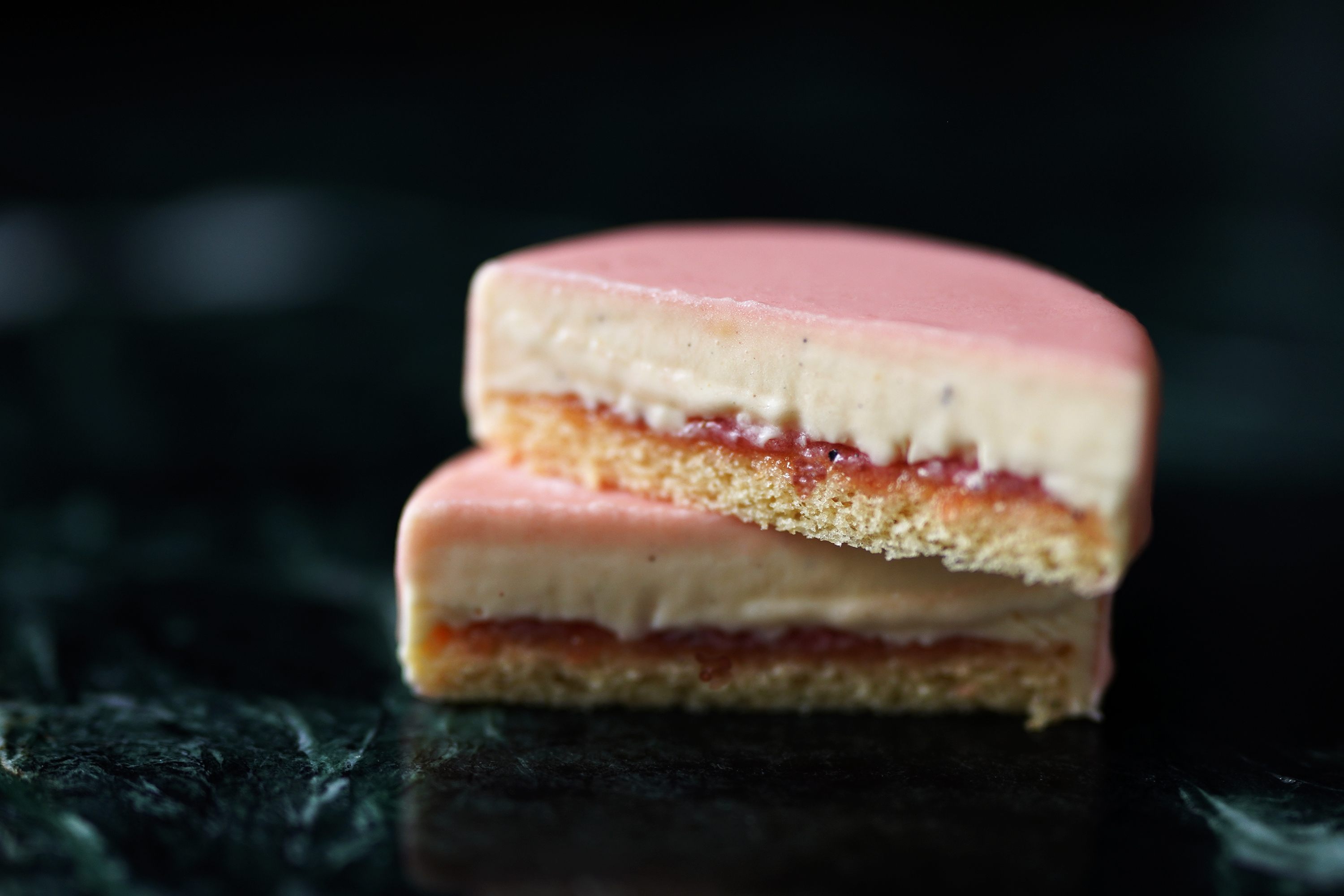 "You always want to bring the coolest mooncake to the party," says Edmund Tan, co-founder of The Ice Cream Bar in Malaysia. "There's a competitiveness to it." For the last three years, Tan and his wife Lim Shiew Li have been selling boozy ice cream mooncakes infused with a shot of Johnnie Walker, which they say is a guaranteed way to spice up any Mid-Autumn gathering.
"Consumers nowadays are not looking for tradition," Tan says. "We are looking for new forms of excitement, new forms of innovation. When you bring that mooncake to a party, do people light up? Or do the people go, 'Oh, another mooncake.'"
Once a pastry baked in small batches by agrarian households to mark the beginning of autumn, the mooncake only became a gifting commodity in the late 50s and 60s. As Hong Kong transformed into an international financial hub, mooncakes gained a special social cachet. Propelled by the booming economy, mooncakes were so sought after back then that Hong Kongers would pay them off in monthly installments. Designers created bespoke packaging keep an edge up on the competition, while hotels and bakeries started infusing the mooncakes with quirky flavors like egg custard and mochi.
Decades of relentless reinvention has resulted in a host of eclectic, elaborate mooncakes. In fact, some brands spend months nailing down the design and flavors.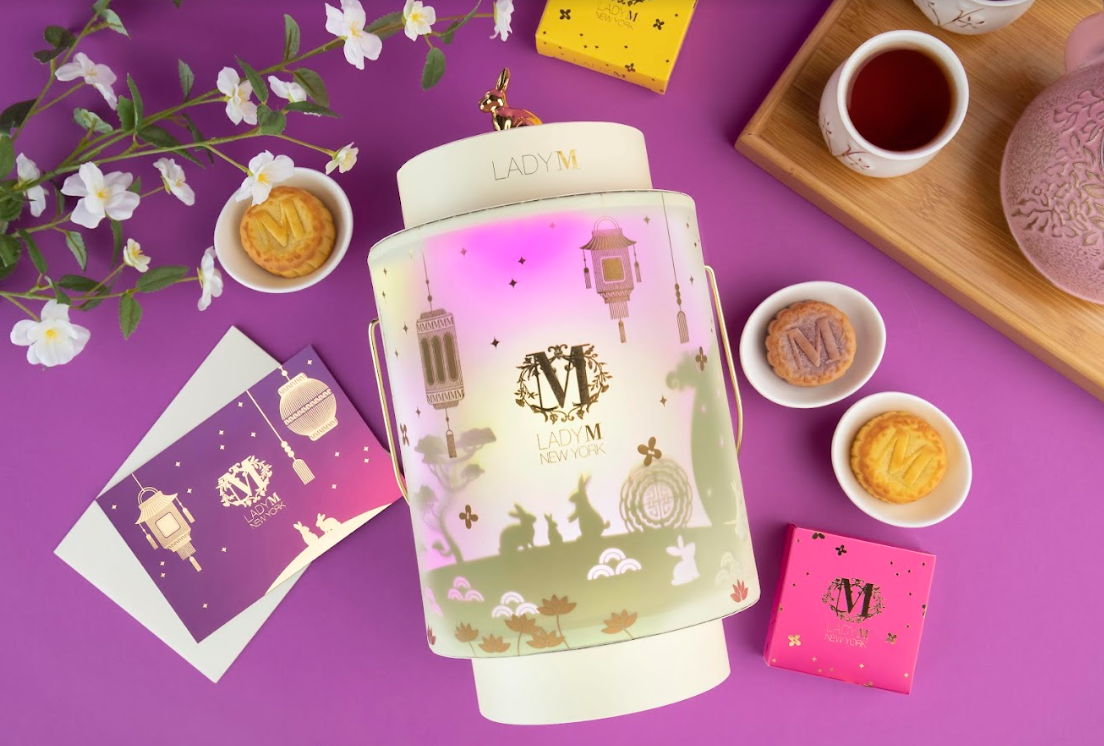 "It's a long process and we try to think at least one year in advance," says Ken Romaniszyn, the CEO of Lady M, a luxury confections brand with locations in Asia and North America. This year, Lady M is selling limited-edition packages of purple yam custard, Earl Grey, and coffee caramel-flavored mooncakes in a spinning lantern adorned with golden rabbits. "It lights up on the bottom. You can turn it on and it actually spins," he says.
Romaniszyn first launched Lady M's mooncake bundles six years ago in Hong Kong. Back in the day, there wasn't much competition. Their only rivals, he notes, were the mooncakes sold in elegant tin boxes by upscale hotel chains like the Peninsula or the Mandarin Oriental. "But now you have bakeries like us who are participating in this festival, and I think we've really elevated the game," he says. "We're trying to make delicious mooncakes, but the presentation is equally as important."
There's an ambitious thoughtfulness to the design process. While mooncakes themselves are meant to be devoured, the containers they come in will long outlast the confections. It's imperative that they stand out. At The House Collective, a luxury hotel chain in Hong Kong and the Chinese mainland, the pastries come in actual treasure chests—inspired by toy boxes belonging to Chinese emperors from the Qing Dynasty. "People like to collect it," says Jaime Chua, the assistant director of marketing at The House Collective. Each box is adorned with faux jade amulets made with recycled glass bottles and used uniforms from the hotels. There are even four separate box designs, each one inspired by the architecture of a different House Collective hotel.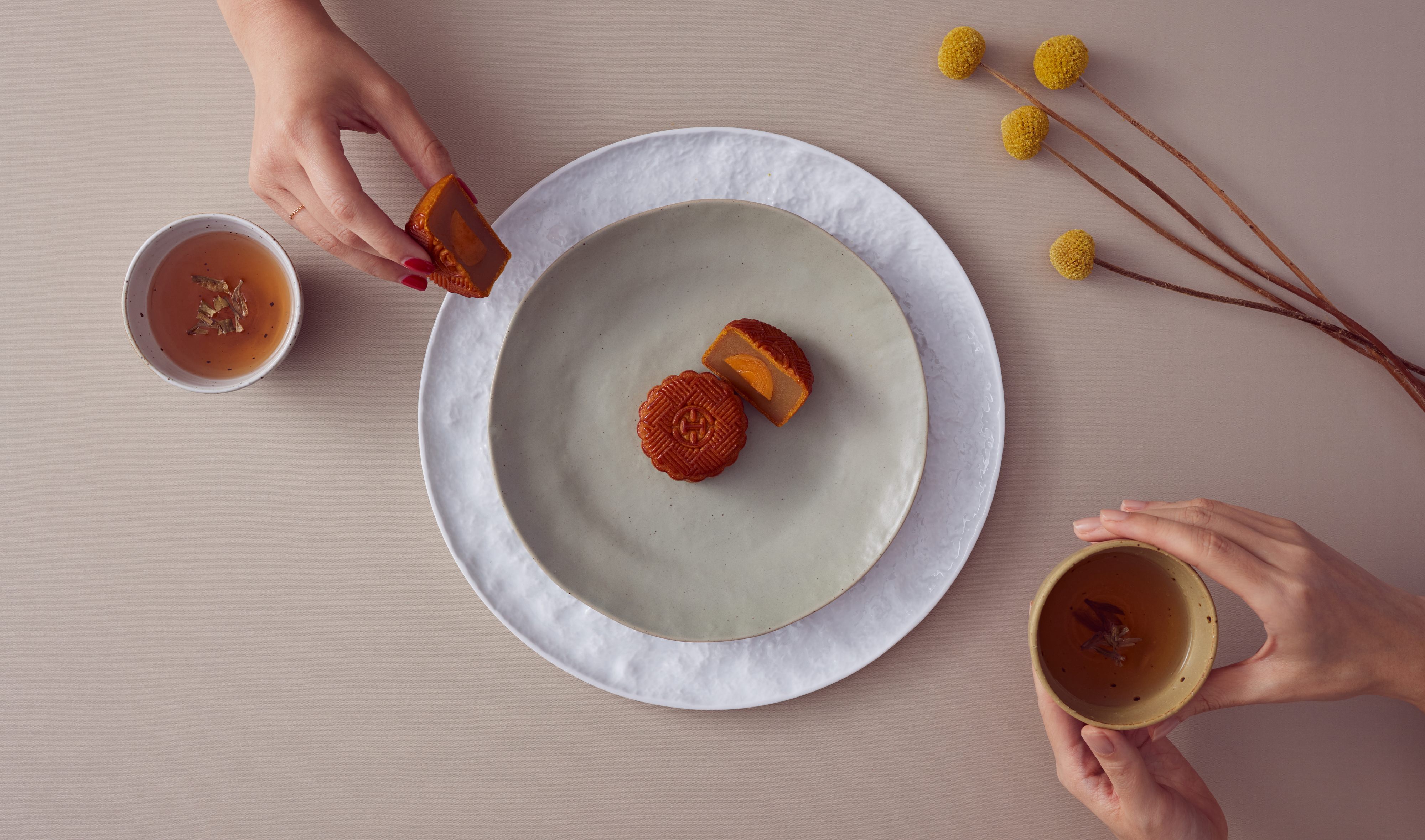 But for some, the reinvention of the mooncake is not just a marketing ploy, but rather a necessary upgrade. "In Taiwan, it's actually very hot during the Mid-Autumn Festival," says pastry chef Yu Hsuang Chang of Yu Chocolatier, a Taipei-based chocolate shop. "The traditional mooncake is dense and greasy. Not that it's not good, but it can be a bit overwhelming."
For the last four years, Yu has been rolling out ice cream mooncakes for the festivities—round frozen discs, stuffed with either a chocolate cake or a strawberry vanilla sponge with cheese from Normandy, all enveloped in a delicate chocolate shell. "I wanted to do a version of a mooncake that could be pleasing in the hot weather," he says.
And it works; Every year, his ice-cream mooncakes sell out. Like many other mooncake designers around the world, Yu believes that innovation is what keeps the holiday interesting and fresh. "Traditions were new when they first began, as well," he says.
Gastro Obscura covers the world's most wondrous food and drink.
Sign up for our email, delivered twice a week.