Fruits and vegetables can be beautiful. Ask any artist who's painted a still life. But for Japanese chef Takehiro Kishimoto, produce is his canvas and a knife is his paintbrush.
On his extremely popular Instagram account, Kishimoto carves everything from radishes to avocados. Some he turns into elegant flowers such as carrot peonies or chestnut roses. On occasion, he sketches popular anime characters into eggplants and apples. Other times, he etches geometric pattens into cross-sections of avocados and broccoli stalks.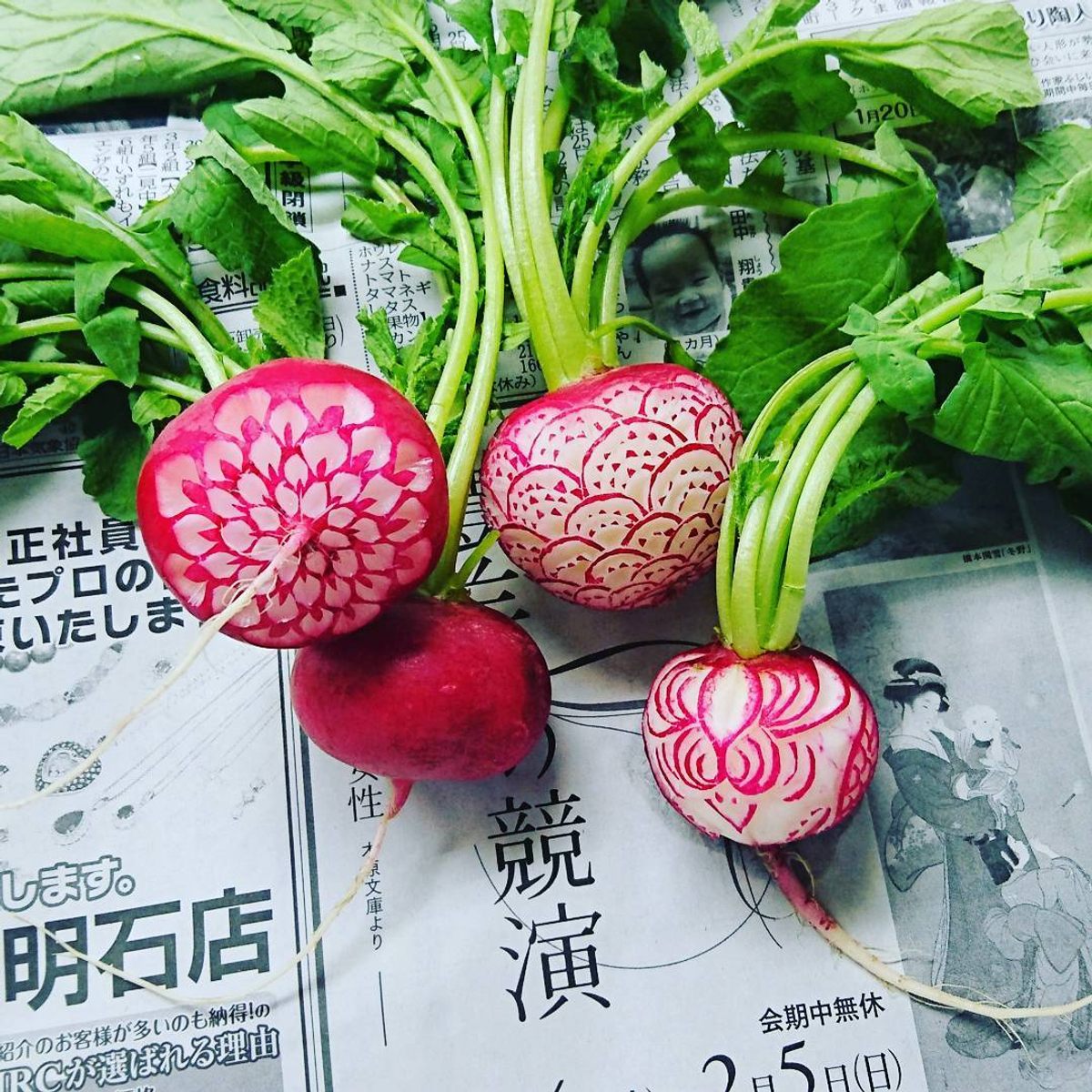 Kishimoto, who is from the city of Kobe in southern Japan, started carving a little more than three years ago, and began posting his work on Instagram in mid-2016. At first, he says, he carved simple shapes, but eventually graduated to more difficult designs. He uses a sharp, thin knife, and the time each fruit or vegetable takes varies. For broccoli, it's about an hour. Softer avocados takes two hours, while apples take three.
Many of Kishimoto's designs are inspired by traditional Japanese patterns. Typically, such patterns are woven into cloth or embroidered, and can convey meanings and connotations. One, called bishamon tortoise, consists of upside-down Y shapes. Kishimoto carved that into an avocado. Another variation on bishamon, called kumikikkou, he carved into a papaya. Both are based on the patterns of a tortoise shell. They symbolize longevity and were used on warriors' clothes. Another, maze-like design he has etched into broccoli and cauliflower is called sayagata. Sayagata has roots in ancient Buddhist art, and it originally came to Japan on Chinese fabrics hundreds of years ago. Why did Kishimoto choose these traditional patterns? The answer is simple: He thinks they're cool.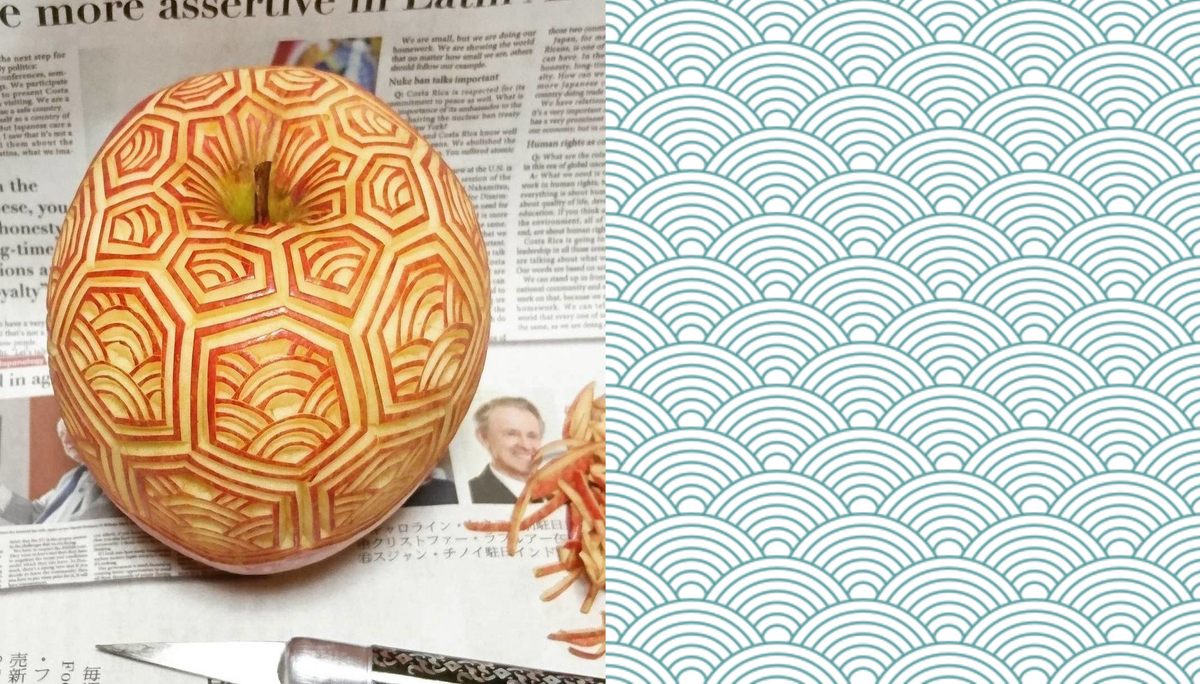 Kishimoto refers to produce carving as "Thai" carving, because the masters of fruit carving are from Thailand. It's an old tradition that originated from chefs cooking for the royal family. But Japan also has a history of food-carving. Mukimono, as it's called, is hundreds of years old. By combining historical patterns and mukimono, Kishimoto has created something unique. News outlets have gushed over his work, and he says he's been surprised by the attention.
And what happens to Kishimoto's creations when he's done? "I carve and eat it," he says.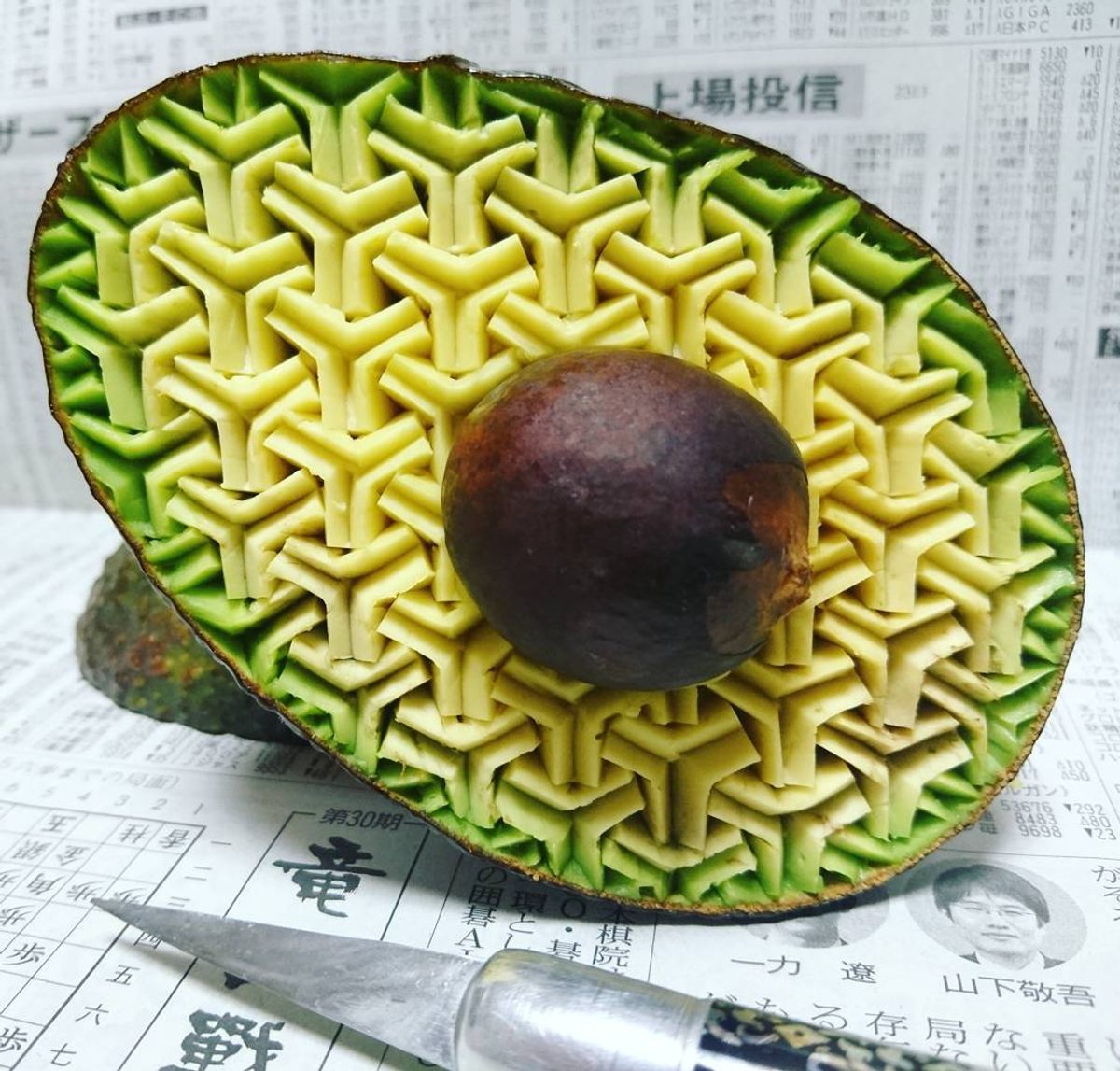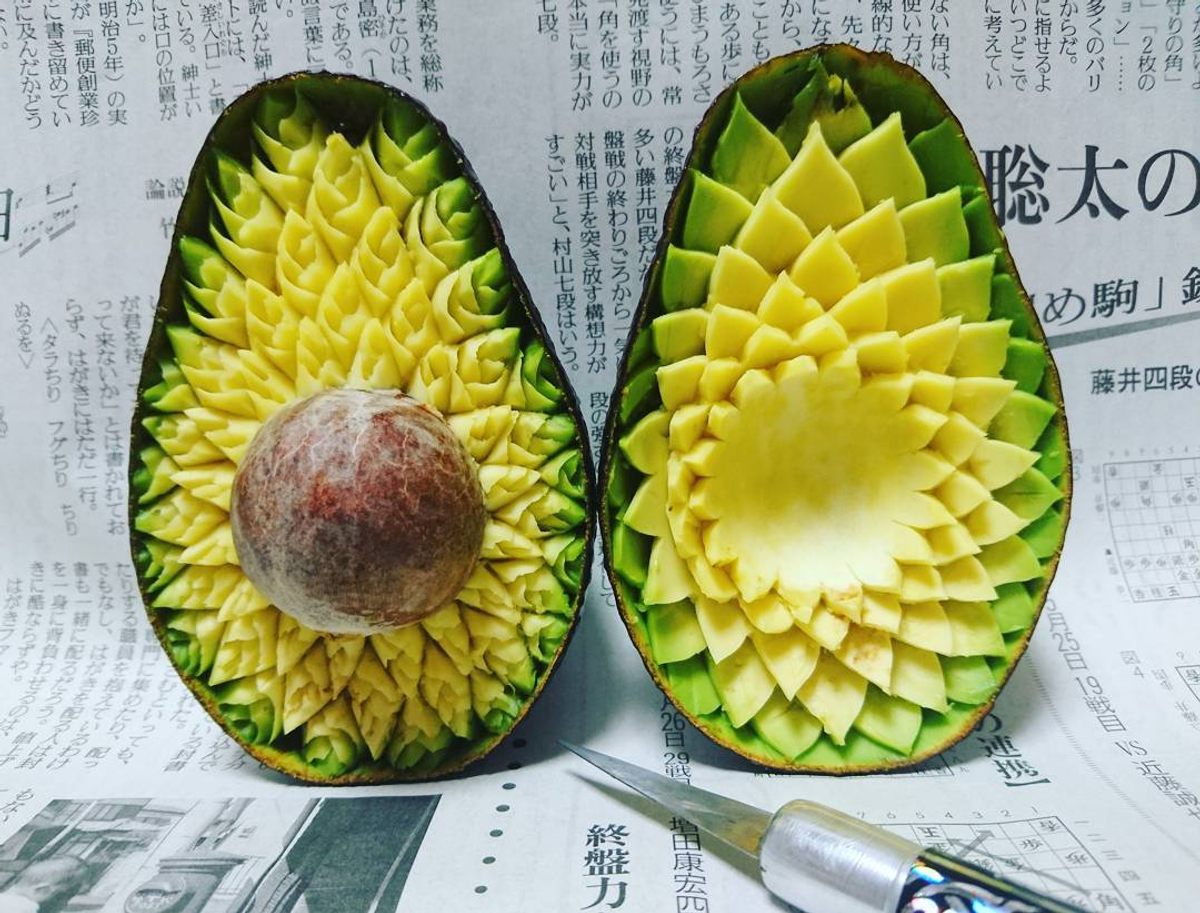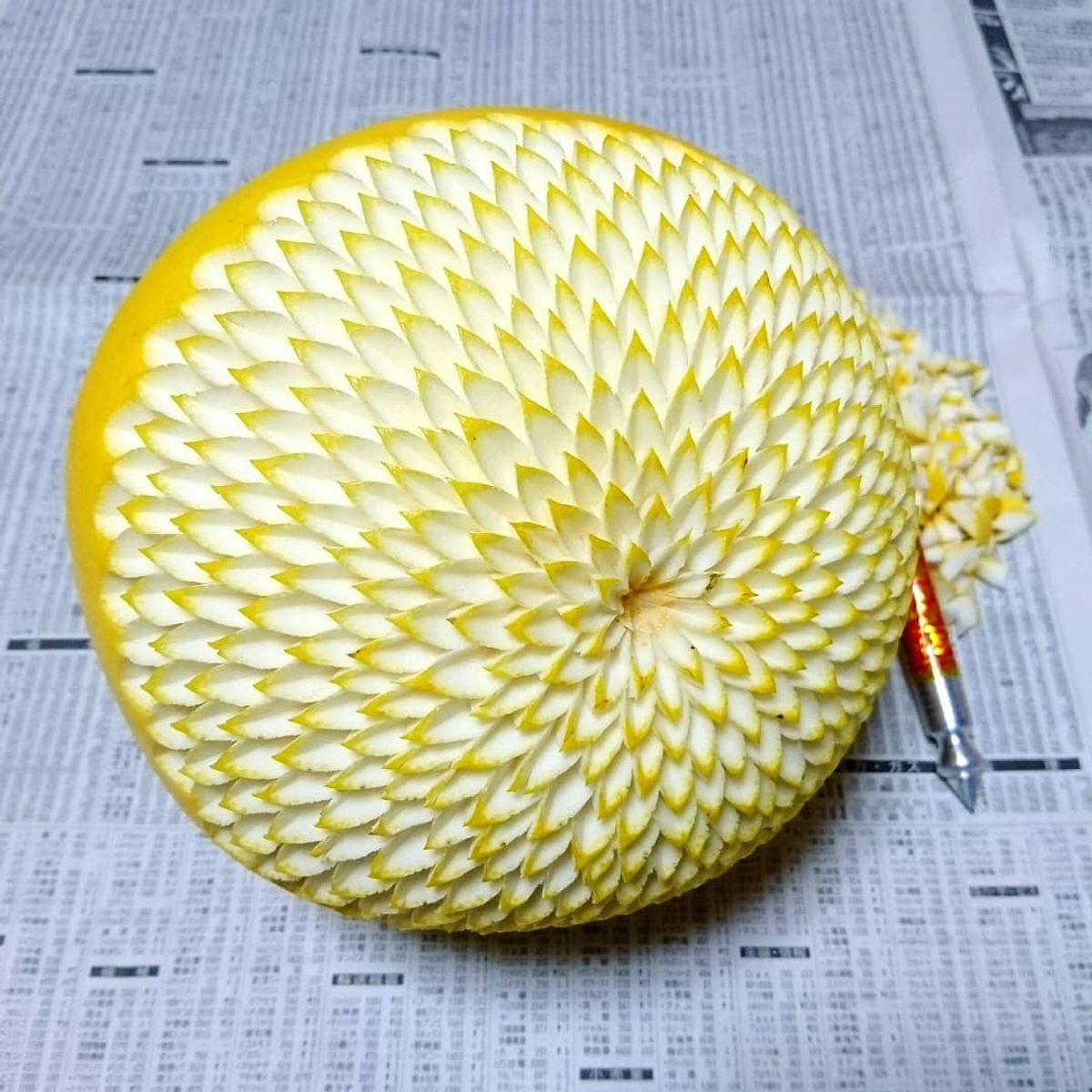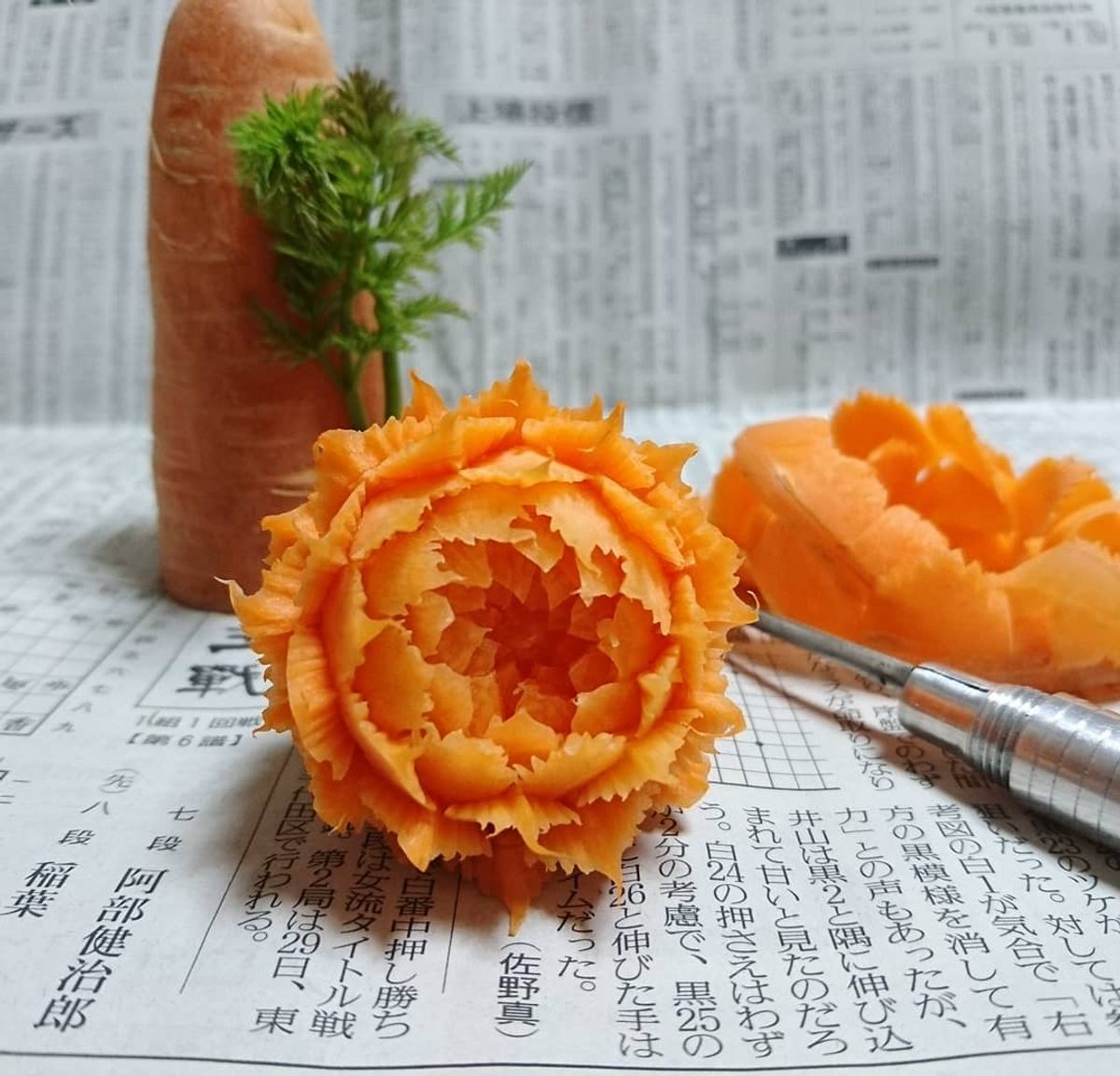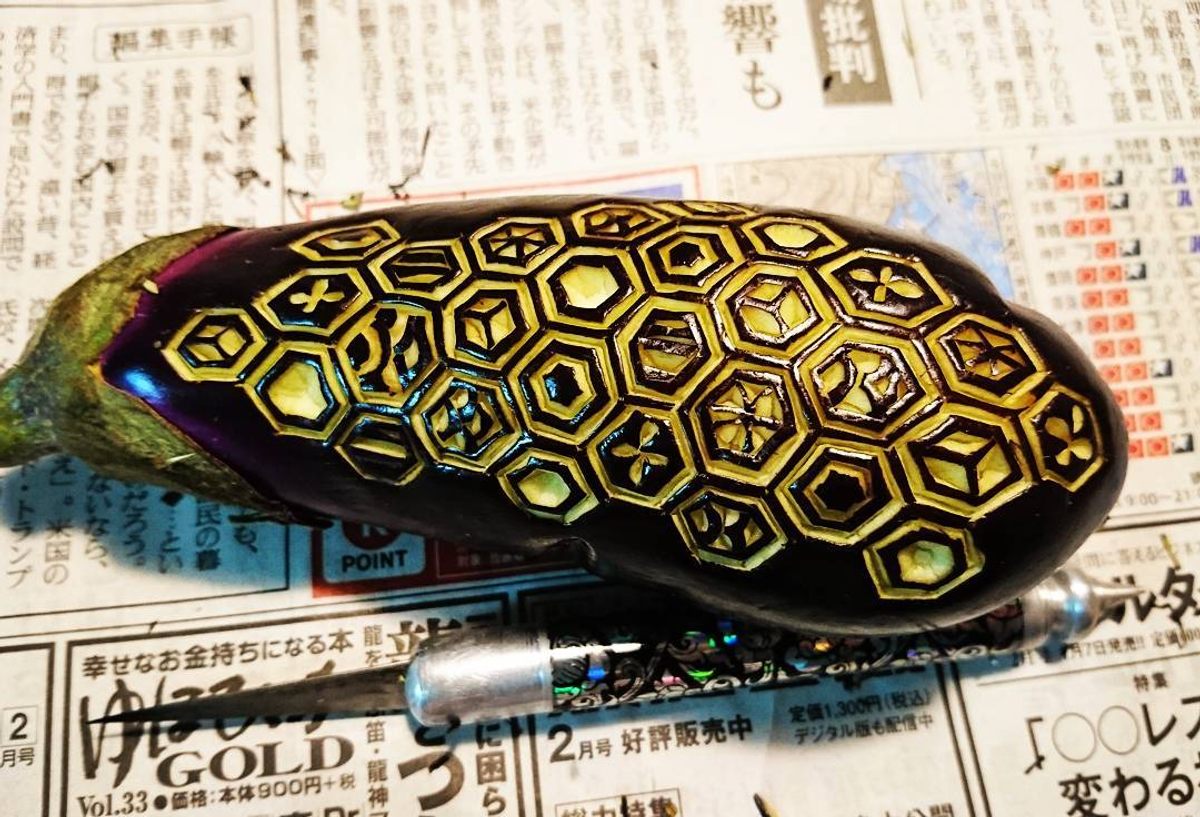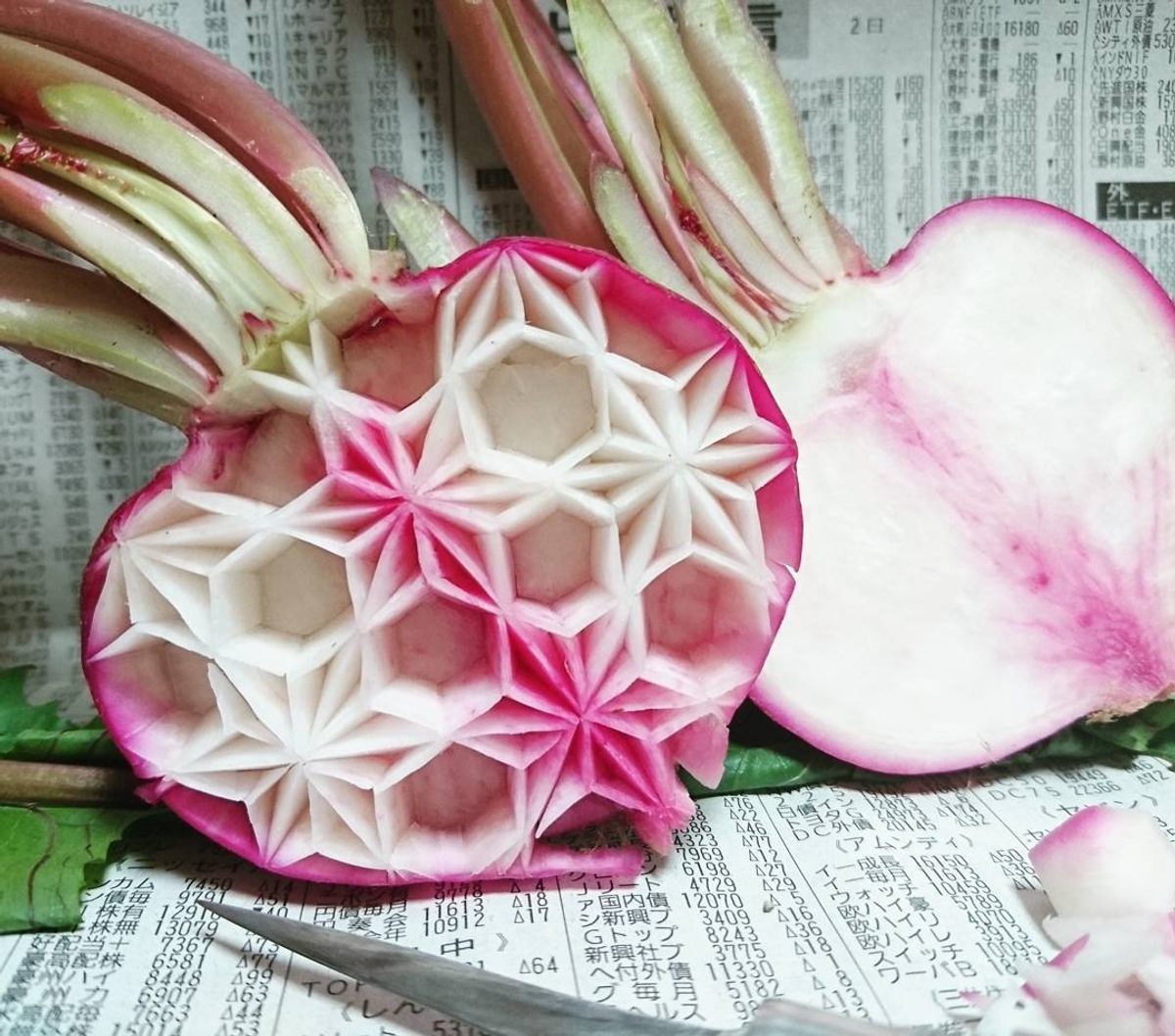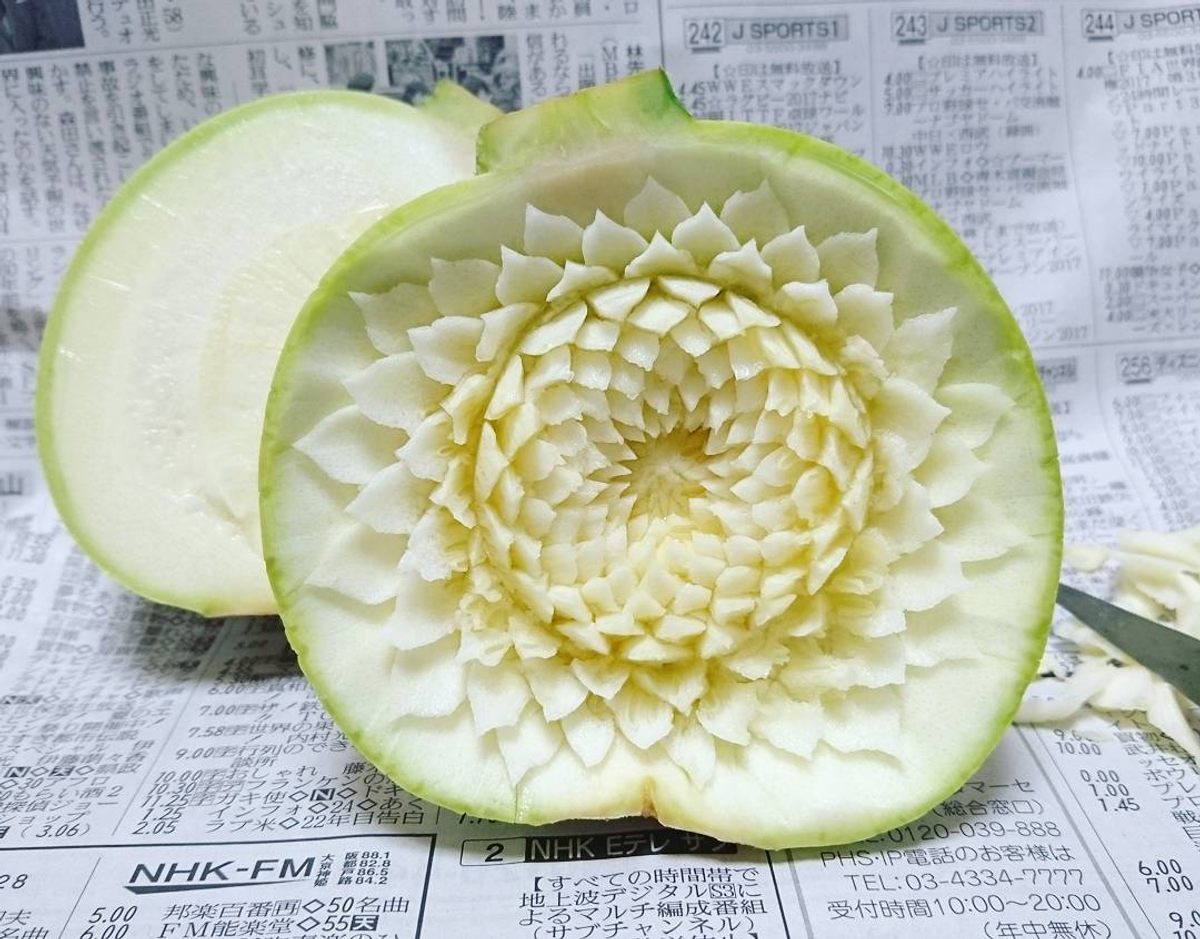 Gastro Obscura covers the world's most wondrous food and drink.
Sign up for our email, delivered twice a week.