Photographing the World's Most Top Secret Floors
For his "Grounds" series, photographer Martin John Callanan gets a unique view of restricted buildings.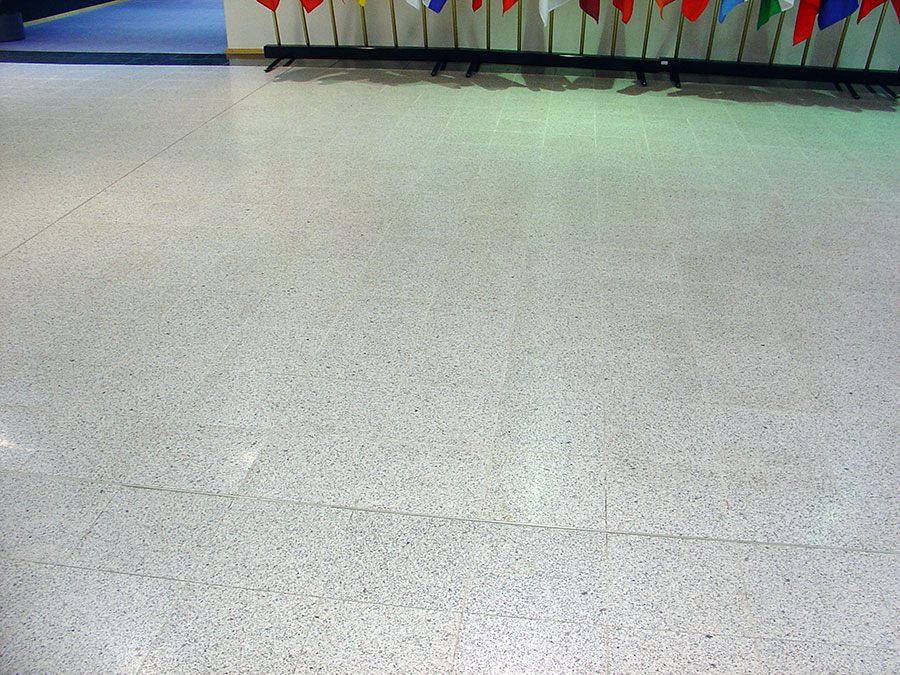 Have you ever wanted an inside look at the room where it happens? To be standing there in person when a government passes a bill, or embedded in the thrum of a nation's stock exchange when a massive deal goes through?
Most of us will never get to see these moments up close. But thanks to "Grounds," a 13-year project by UK photographer Mark John Callanan, we can at least have a gander at the floor.
A conceptual artist, Callanan's work focuses on where individuals fit within systems. (Other projects have seen him live-aggregating all the world's flight departures, sending polite letters to world leaders, and legally changing his name from Martin John Callanan to Martin John Callanan and then back again.) In 2003, he decided to begin a literal exploration of his own place within systems, by photographing various incarnations of important, restricted rooms—in parliaments, government offices, and bank headquarters.
But when he tried to make inroads, he was very specifically rebuffed. "Most wrote back with various different reasons why it wasn't possible," Callanan says. "[I couldn't] photograph personnel, or computers, or monitors, or doors and security devices, or views from windows." So he altered his request to be equally specific: What if he just photographed the floors?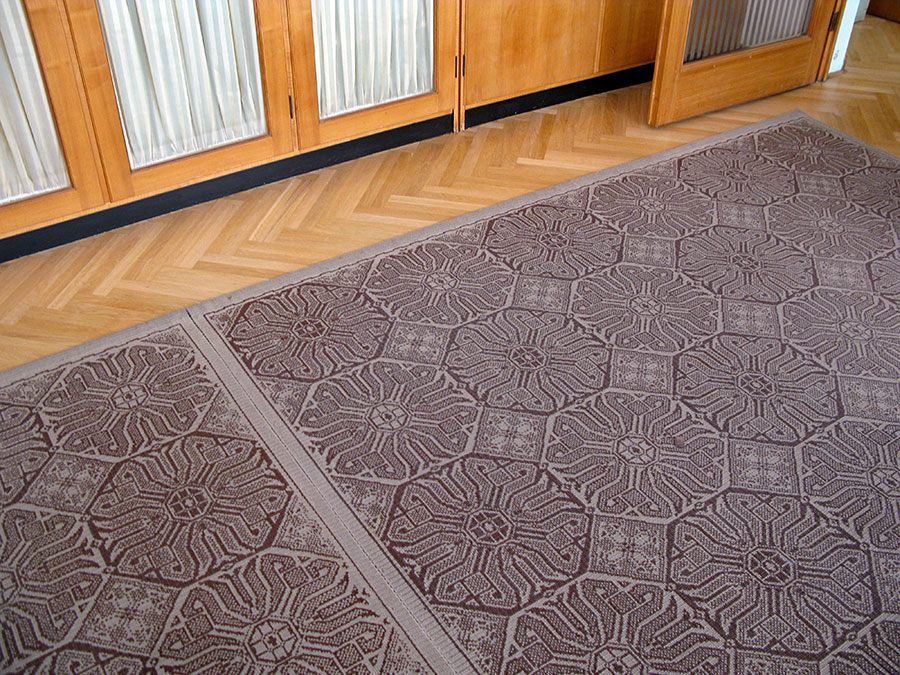 Suddenly, those blocking his way changed from bureaucratic gatekeepers and back into people. "It didn't compromise any security, or other concerns," Callanan says. "People were happy to help." He'd bring his camera through the security checkpoints, point straight down, and shoot.
At first, Callanan had ulterior motives. "Photography was originally an excuse to gain access, so I could discover the mystery of what it was like inside," he says. But what started out as a workaround became an artistic preoccupation. In the 13 years since he started "Grounds," Callanan has traveled extensively for other projects. Wherever he goes—from Hawaii to Qatar to Norway to Hong Kong, and in the many airports in between—he makes sure to take note of what he's standing on.
The resulting photographs are both self-contained and evocative. The European Parliament headquarters in Brussels, Espace Léopold, becomes a large expanse of speckled floor, the tips of colorful flags just visible at the edge of the frame. Bonham's Auction House in London, headquarters of one of the world's longest-lived antiques auctioneers, is summed up in blank tiles, a glass wall, and a short set of stairs.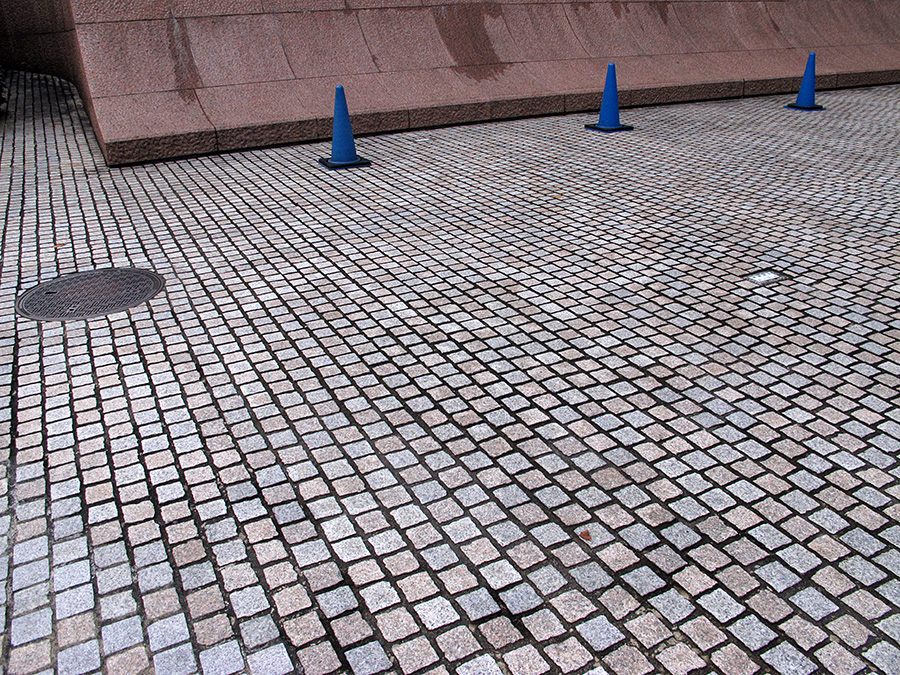 Though Callanan has become adept at maneuvering bureaucracy—finding the right people, granting the occasional favor—he occasionally has to adapt. If he can't get inside after all, he settles for nearby ground: the snow-swept cement outside the Latvian Television Agency; pink-tinted sidewalk tiles next to a Moroccan mosque. Along the way, he has expanded his criteria for inclusion, taking strangely-angled looks at museums, stock exchanges, monuments, and other geographic lightning rods. "There are many institutions or companies that we rely on every day, but know little about how they work and what they really do," he says.
By design, his photos reveal no new details—but they might get us thinking about the blanks, or attempting to fill them in ourselves.
"Grounds" now comprises over 2,000 photographs from 22 countries, and is still growing. (The entire collection, indexed by country and site, can be viewed here). In an unforeseen consequence, Callanan, too, has his own mental database: he can now identify any of the thousands of hotspots he has photographed just by looking down. That's one way to master what lies beneath.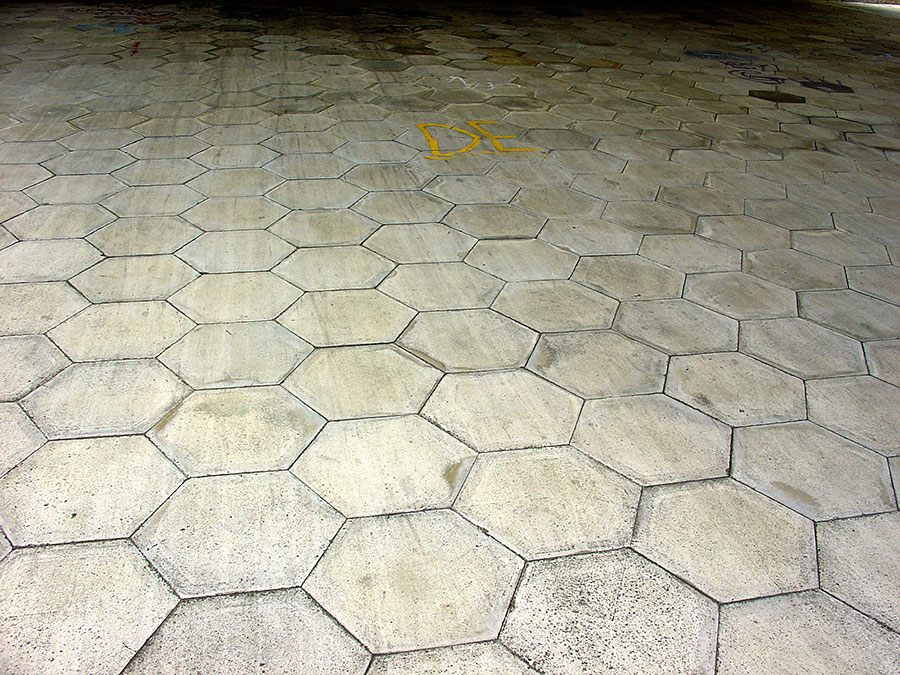 Avenue Mohammed V, Ouarzazate, Morocco, 2010.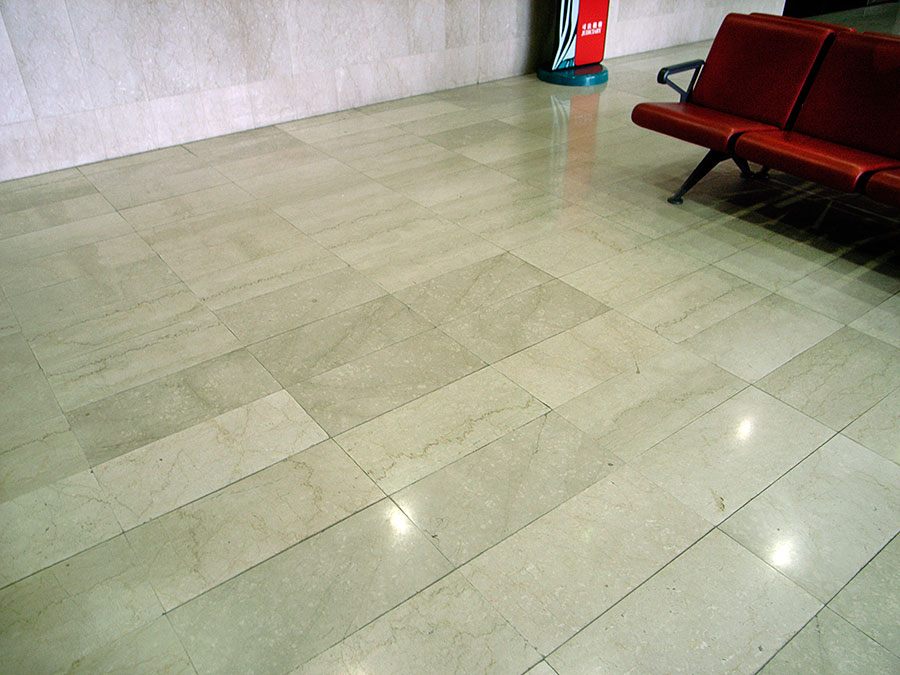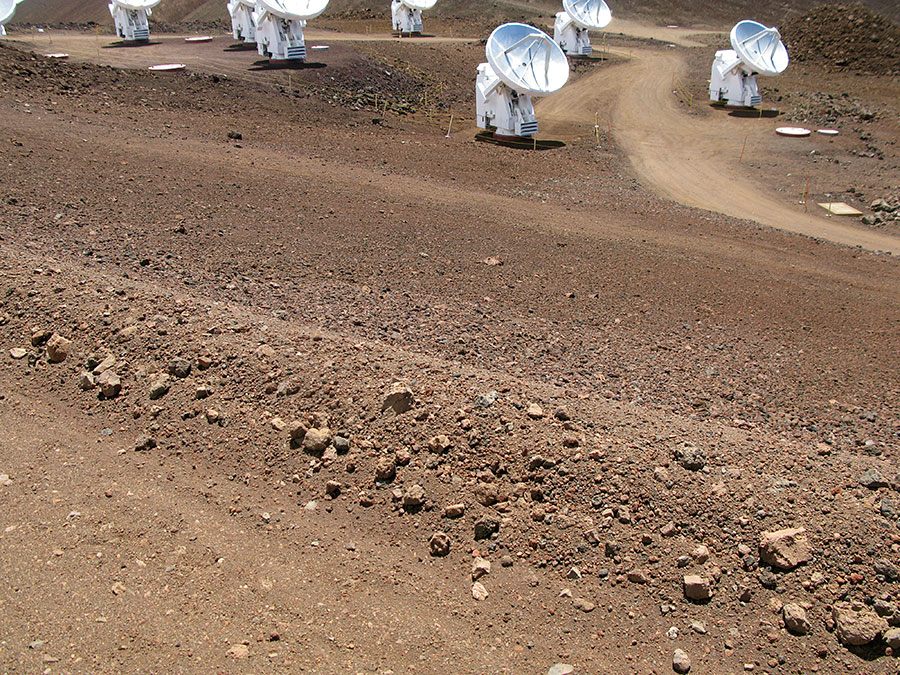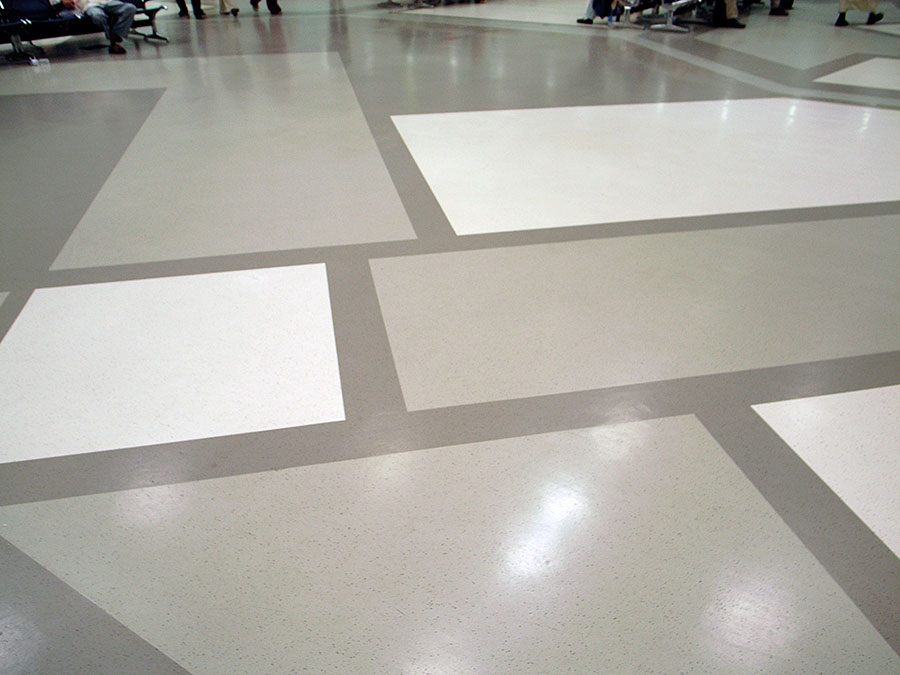 The J. Paul Getty Museum, Los Angeles, United States of America, 2010.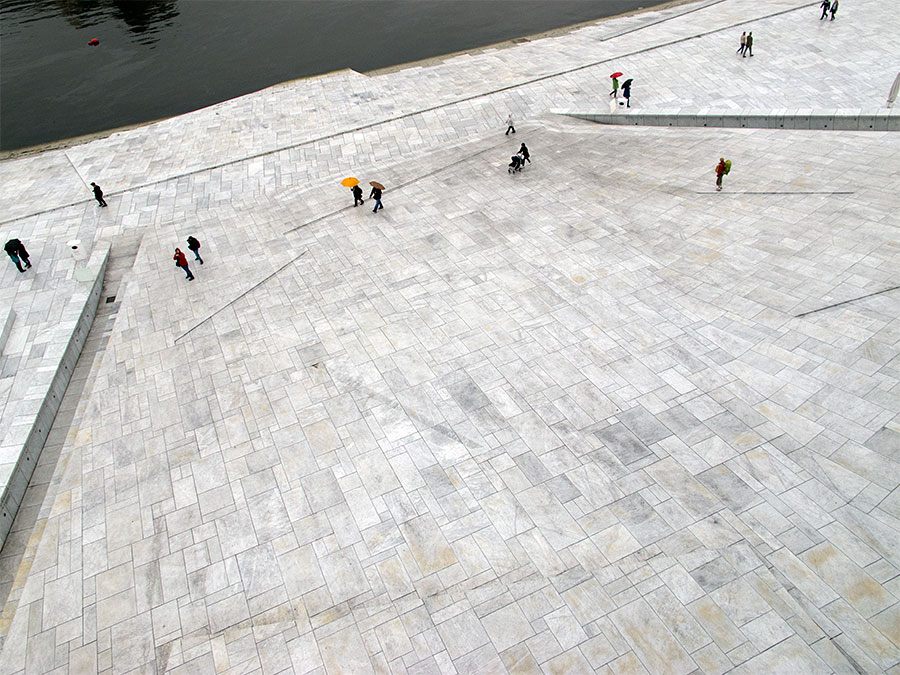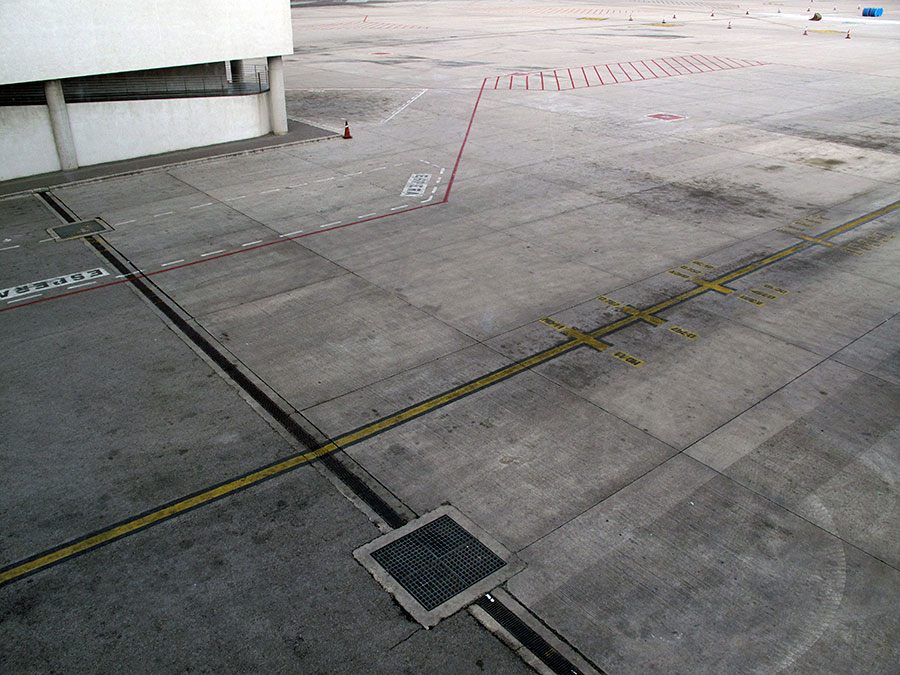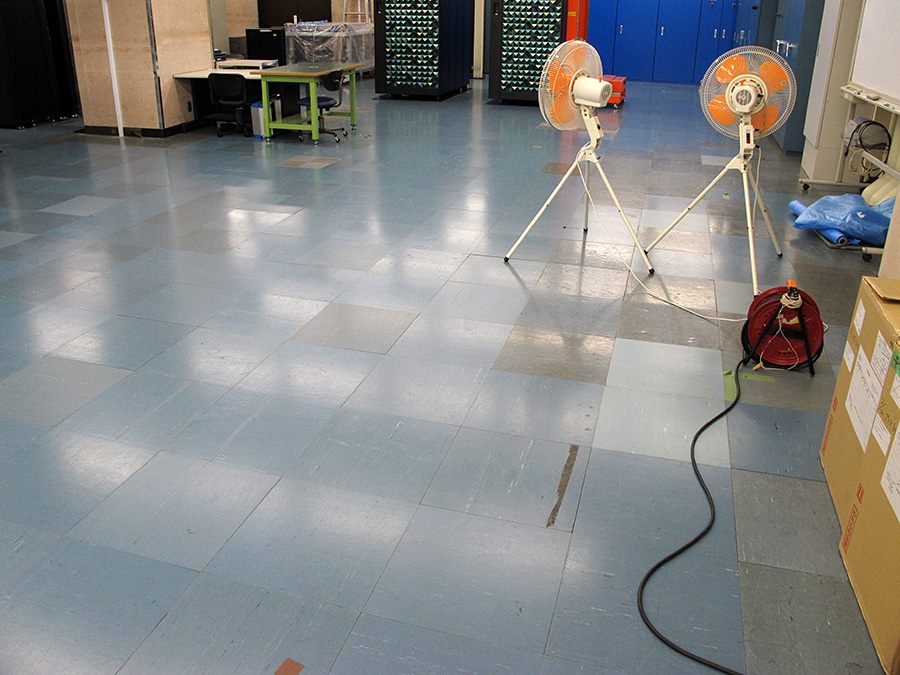 Orchid Nursery, Hawaii, United States of America, 2010.