The Forgotten Documents of a 1918 Tsunami in Puerto Rico
They are helping scientists understand exactly what happened.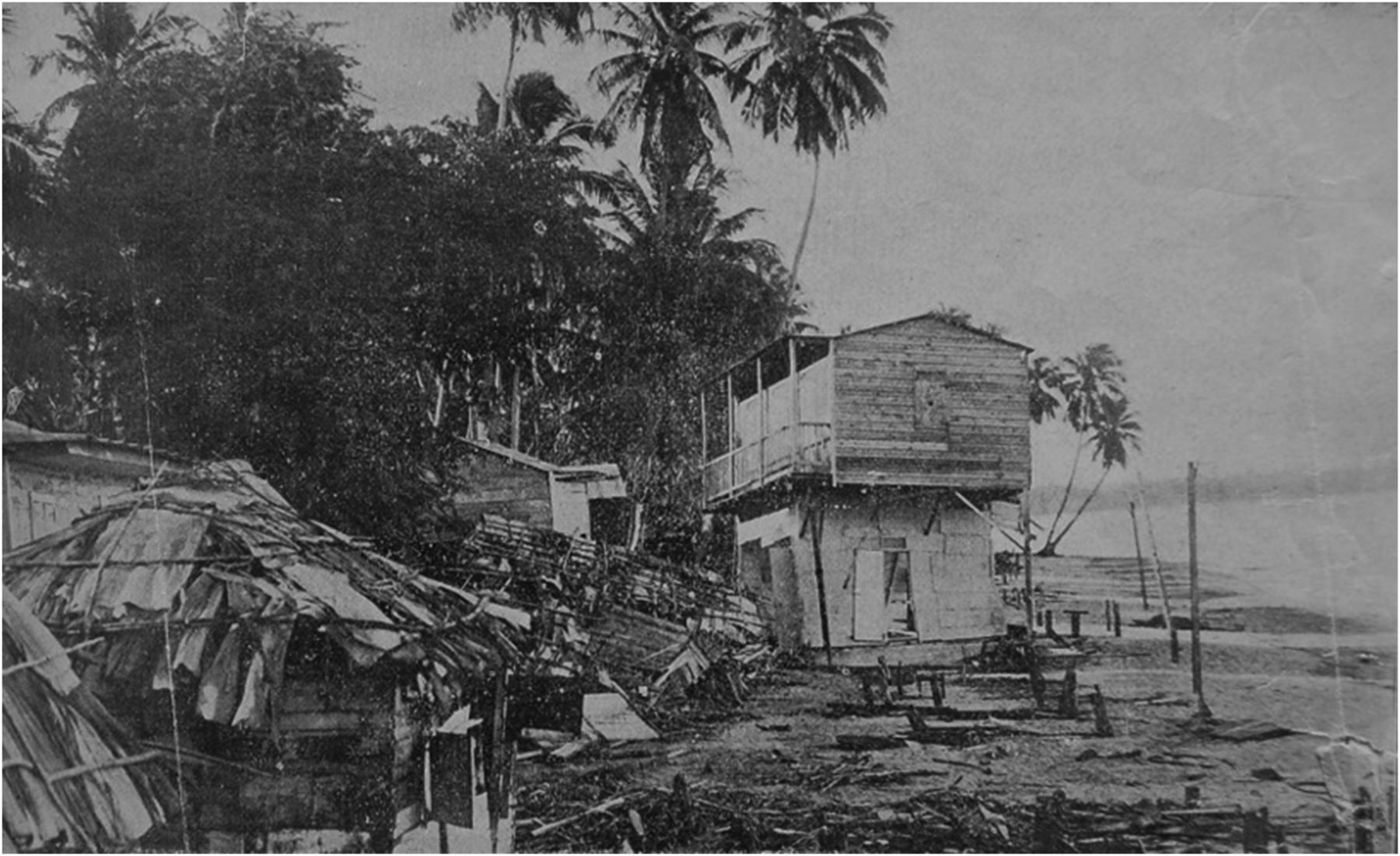 The last time a tsunami hit Puerto Rico, it was 1918 and an earthquake had just shaken the northwest coast of the island, initiating a disaster that killed 116 and caused $4 million (about $70 million today) in damages. Afterward, residents in small towns like Aguadilla and Mayagüez had to ask the government for money to help rebuild homes and businesses, filing forms that later ended up in boxes, forgotten in the General Archives in San Juan. Now, nearly 100 years later, the forms are being used by seismologists to get a clearer picture of the natural disaster that can help plan for the next one.
"The layout of [Aguadilla] is pretty much the same as it was in 1918," said seismologist Roland LaForge, a coauthor of the report, in a statement. The forms include street addresses or neighborhoods, so LaForge and his collaborator were able to match them with modern locations and map just how the quake and tsunami affected the town.
Information about the damage caused by the tsunami is especially important. Aguadilla is a coastal town, so officials need to know how a future tsunami would behave. The 1918 data confirms the tsunami inundation spared buildings that were built four or more meters (13 feet) about sea level, which are also likely to be safe in another disaster. Descriptions of the damage caused, coupled with knowledge of the architecture of the time, could also help scientists get a sense of exactly how the ground moved. There's plenty, in other words, seismologists hope to learn.
"The dataset in general is a real gold mine," LaForge said.