Excavating a Queer History of Colonial Williamsburg
Historians are digging into the lives of 18th-century colonists who may have lived outside the norm.
On September 26, 1777, Prussian military officer Baron Frederich Wilhelm von Steuben arrived in America with his French live-in secretary and interpreter, Peter Stephen Du Ponceau. Von Steuben had been summoned by Benjamin Franklin to train the Continental Army, at a time when the Prussian was being hounded in his homeland by rumors of his homosexuality, writes journalist Randy Shilts in Conduct Unbecoming: Gays and Lesbians in the U.S. Military. After serving as a major general in the war, and as George Washington's chief of staff, von Steuben did not marry but rather moved upstate with two young men whom he legally adopted as his heirs.
In his time in the military, von Steuben often passed through Williamsburg, Virginia. Today, the city would be unrecognizable to the general, except perhaps for the living-history museum known as Colonial Williamsburg. The museum has formed a committee dedicated to exploring the history of 18th-century residents who did not conform to gender or sexual norms—what would now be considered a queer history.
"Desire is nothing new," says Michael Bronski, a historian at Harvard University and author of A Queer History of the United States. "There's no reason to think that everything that happens now in terms of desire and sexual activity didn't happen back then."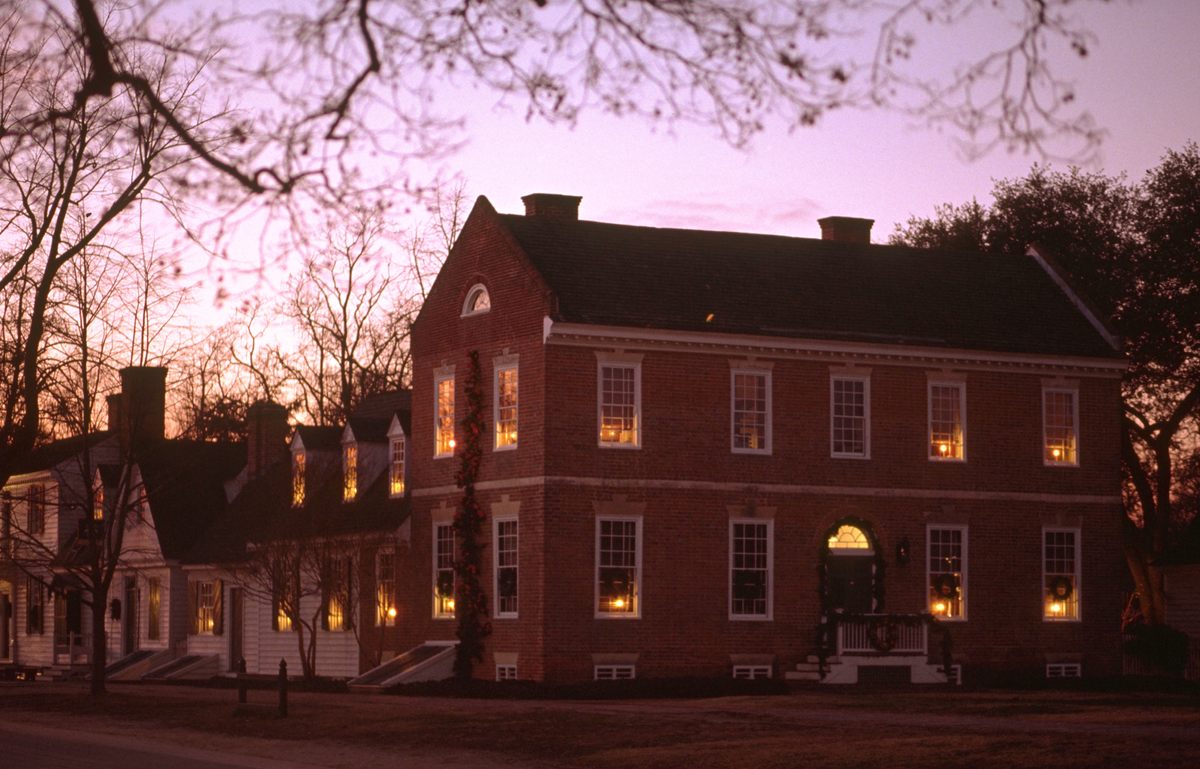 "I just want to tell the whole story of Colonial Williamsburg," says Aubrey Moog-Ayers, an apprentice weaver at the museum who identifies as queer. She has worked there for about seven years, and fields many questions from visitors about what life was like for the colonists. Several years ago, a gay male couple had asked her if anyone in Colonial Williamsburg is known to have been queer. Moog-Ayers began doing research on her own time, but she still didn't really know what to tell people when the question came up. In 2019, she and other staff members signed a petition asking the Colonial Williamsburg Foundation to dive into the city's queer history. The foundation agreed, and the committee was born.
The committee plans to create a sourcebook to educate the Colonial Williamsburg staff on the history of people centuries ago who lived lives we would now call queer. Some members of the committee have particular focuses. One member is keying in on von Steuben—though his case is rather special. Due to his political power and identity as a cis white man, von Steuben is one of colonial history's very few fleshed-out figures known to have been queer. He definitely stands out during a time in which most historical proof of nonconforming sexualities exists as criminal records.
And that's why the committee's research began with court records, but even that didn't make things much clearer. Same-sex sexual behavior was often ill-defined, and might be considered "a crime that dare not speak its name," Bronski says. Moog-Ayers and other members of the committee are pursuing poetry and letters, as well. These could be much more revealing, but there are concerns that a lot of this material may have been destroyed to protect certain individuals or families from disgrace.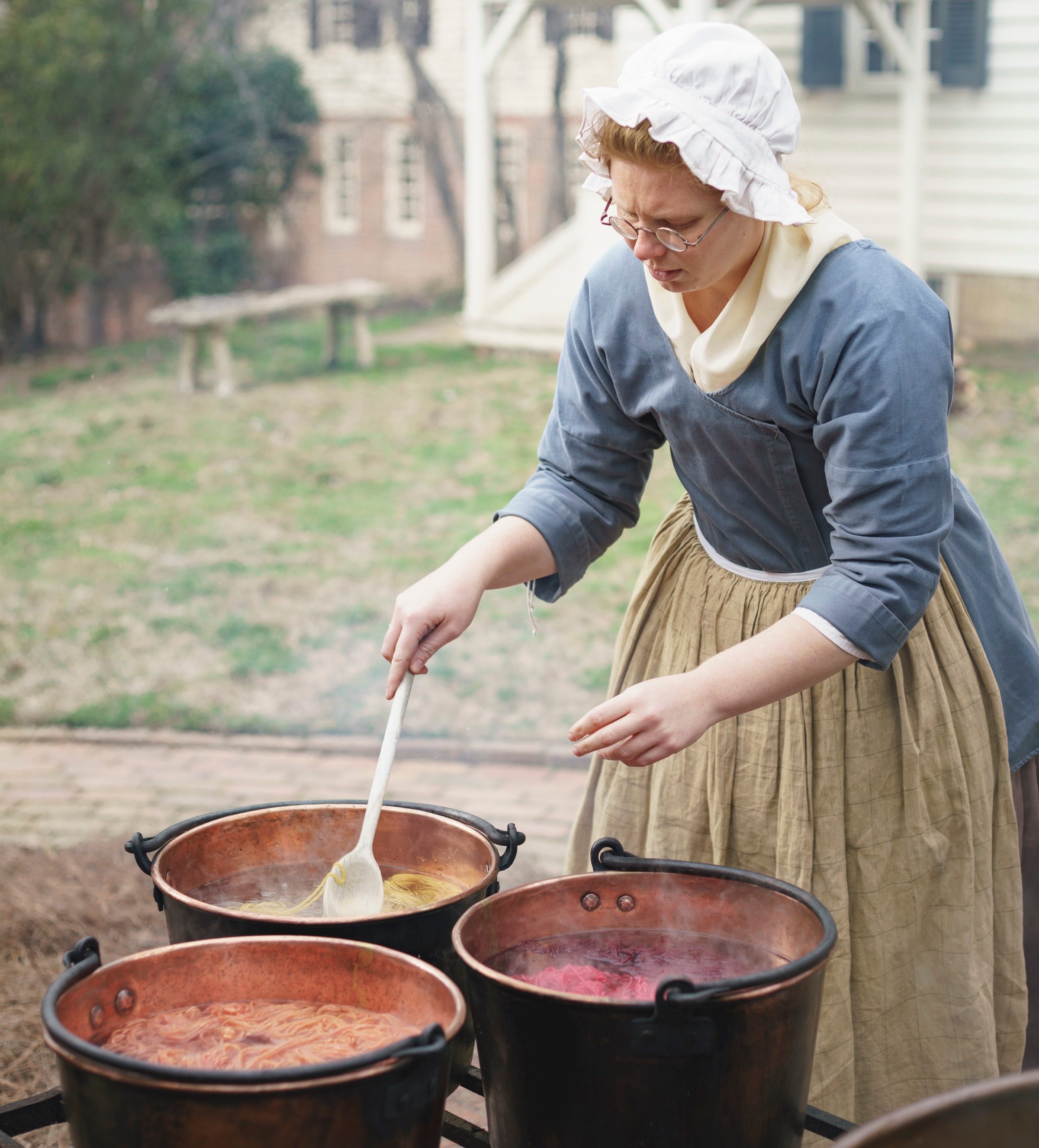 In the often tragic-seeming court cases—in colonial Virginia, the maximum sentence for sodomy was death—it can be hard to distinguish consensual encounters from sexual assault. "We rarely glimpse in the surviving court records any feelings that defendants may have had for one another," historian Richard Godbeer writes in the first chapter of The Routledge History of Queer America. According to Bronski, a good rule of thumb is to consider the power differential between the two accused individuals. Two male citizens who are both merchants are much more likely to have had a consensual tryst than, say, a propertied man and a servant, he says, though not always.
A glaring example of this in Williamsburg would have been encounters between white colonists and the black people they kept as slaves. During the 18th century, more than half of the residents of Williamsburg were free and enslaved black people, according to the Washington Post. DeAndre Short, an actor who plays formerly enslaved barber John Hope at Colonial Williamsburg and is a member of the committee, says he fields many questions about the sexual abuse and rape of enslaved and other disenfranchised people, such as free black men and those with mixed racial heritage. Occasionally visitors ask if his own character was ever sexually abused by a white man. "It's a difficult topic to discuss for anyone in public history, but it is a part of our history that we need to have conversations about," he says. He tells them what he can, in Hope's voice: that he does not know if it happened to him, but that it did happen to other black men, both enslaved and free.
When Short first joined Colonial Williamsburg, he assisted in research on interracial relationships to bring a new kind of story to life at the museum. It has all been part of many colonial museums' efforts to include more diverse and honest representations of enslaved and formerly enslaved people. In 2018 Monticello, Thomas Jefferson's plantation, opened an exhibition dedicated to Jefferson's sexual relationship with Sally Hemings, an enslaved woman in his household.
Short hopes that there's a way to bring these two threads together to unearth the stories of enslaved and formerly enslaved people who might have lived queer lives in Williamsburg. But the history of enslaved black people is further complicated by being told through a white lens, when it is told at all. "We do have research that states that sexual abuse happened against male enslaved individuals," Short says. "But we don't have evidence of those men who were performing those heinous acts toward enslaved males … if they identified as queer."
There is fragmentary evidence to suggest queer relationships among enslaved people. In 1828, a witness described an enslaved woman, Minty, in order to support a white woman's claim for monetary compensation after Minty escaped from Maryland. The account noted that Minty had two surnames, Gurry (the name of her husband, with whom she had separated) and Caden (the name of another formerly enslaved woman with whom she formed "an intimacy," writes historian Leila J. Rupp in A Desired Past: A Short History of Same-Sex Love in America). The scholar Omise'eke Natasha Tinsley argues that the history of enslaved people must be open to different kinds of evidence, at the risk of total erasure, in her paper "Black Atlantic, Queer Atlantic: Queer Imaginings of the Middle Passage," published in GLQ: A Journal of Lesbian and Gay Studies.
A similar issue of erasure plagues any documentation of the Native American communities who visited Williamsburg. The Cherokee Tribe, which often came to the city for negotiations, has historic examples of men who lived as women, according to Cherokee scholar Qwo-Li Driskill in Asegi Stories: Cherokee Queer and Two-Spirit Memory.
Every character at Colonial Williamsburg is a factual representation of real person from history, and the product of months of research, so there's a considerable burden of proof when new characters are introduced, according to Megan Rhodes Victor, a postdoctoral scholar at the Stanford Archaeology Center who used to work in public excavations at Colonial Williamsburg and identifies as queer. The museum is intended to provide an accurate (if also creative) slice of local life in the last half of the 18th century. So any potential new characters would have to have lived or passed through Williamsburg around that time.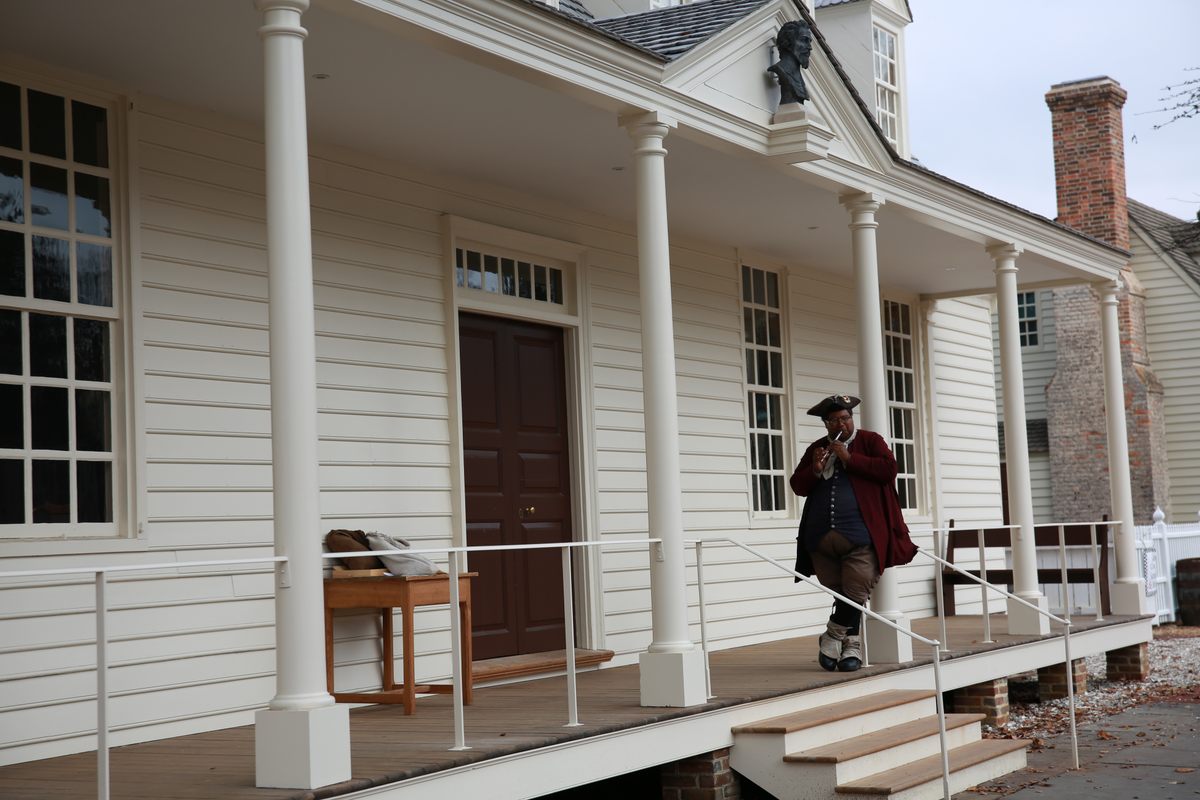 There is at least one vivid historical example of a person who did not conform to gender norms in Williamsburg: Thomas/ine Hall, who lived in the 17th century—before the period captured by the museum. But their story is still relevant to the committee's research, Moog-Ayers says. Born Thomasine Hall in England in 1603, they were assigned and raised female and worked as a servant, Rupp writes. They later settled in colonial Virginia and began living, alternately, as a man—Thomas Hall—and a woman. After a suspected dalliance with a female servant, Hall was subject to multiple physical examinations to prove their sex until a Virginia court ruled Hall was both a man and a woman, and ordered them to wear men's clothing with a woman's cap and apron, Rupp writes. "It was clear they meant to ostracize this person," Moog-Ayers says, adding that Hall, who might now be considered intersex, later disappears from the historical record. (Modern-day Colonial Williamsburg, it's worth noting, has non-gender-specific restrooms available to visitors.)
There are also contemporary examples of people who might be considered queer and lived in the 18th century, but never went to Williamsburg. Bronski points to the case of a preacher in Rhode Island who gave up their given name in 1776 to be reborn a genderless evangelist named the Public Universal Friend, or P.U.F. for short.
Any future panels, lectures, or character-driven programming on queer life in Colonial Williamsburg is far in the future. From her experience working as an archaeologist there, Victor, from Stanford, believes von Steuben has the highest chance of becoming a character, primarily due to his historic visibility. "Plus, it's not unknown that he was gay," she says. Victor also points to von Steuben's identity as a Prussian immigrant and a military leader as more information that could be offered to museum visitors. "For example, he could be discussing military programming with the Marquis de Lafayette," Victor says. (Lafayette, a current character at Colonial Williamsburg, once penned letters to George Washington with intense homoerotic tones, Bronski says.)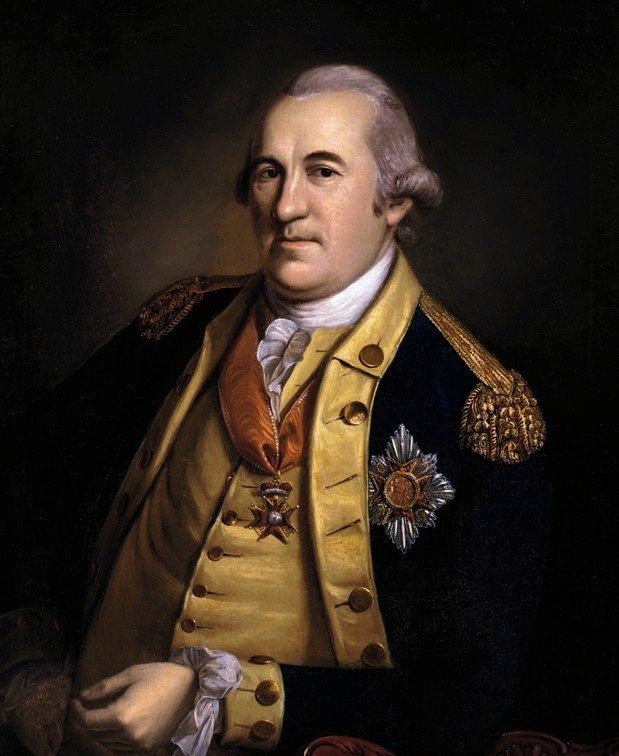 Portraying someone such as Thomas/ine Hall, however, would be more difficult. Even beyond the anachronism of putting a 17th-century person in the 18th century, their story is far more obscure and complex. "I would prefer to see Thomas/ine Hall, as there's also so much to be said about the life of a servant as opposed to the life of a great individual," Victor says. But in her opinion, von Steuben represents an easier way to introduce the notion of queerness to Colonial Williamsburg and its visitors, many of whom have "very vitriolic opinions on history," she says.
Victor's research focus is on what are known as "molly houses," or 18th-century meeting places for homosexual men in England, often in the back rooms of taverns or public houses. Molly houses have yet to be identified in America, which is something Victor hopes to change, as she believes the practice is highly likely to have carried over to the colonies—especially to a big city such as Williamsburg. She believes that identifying colonial molly houses and, subsequently, evidence for raids on them, could excavate the names and stories of more queer individuals, and even queer individuals of color. "It speaks to the enduring nature of the human spirit," Victor says. "How we are capable of carving out paths for ourselves and finding each other when we need it."