Found: Scraps of a Book From the Wreck of Blackbeard's Flagship
Apparently pirates spent some of their free time reading about sea voyages.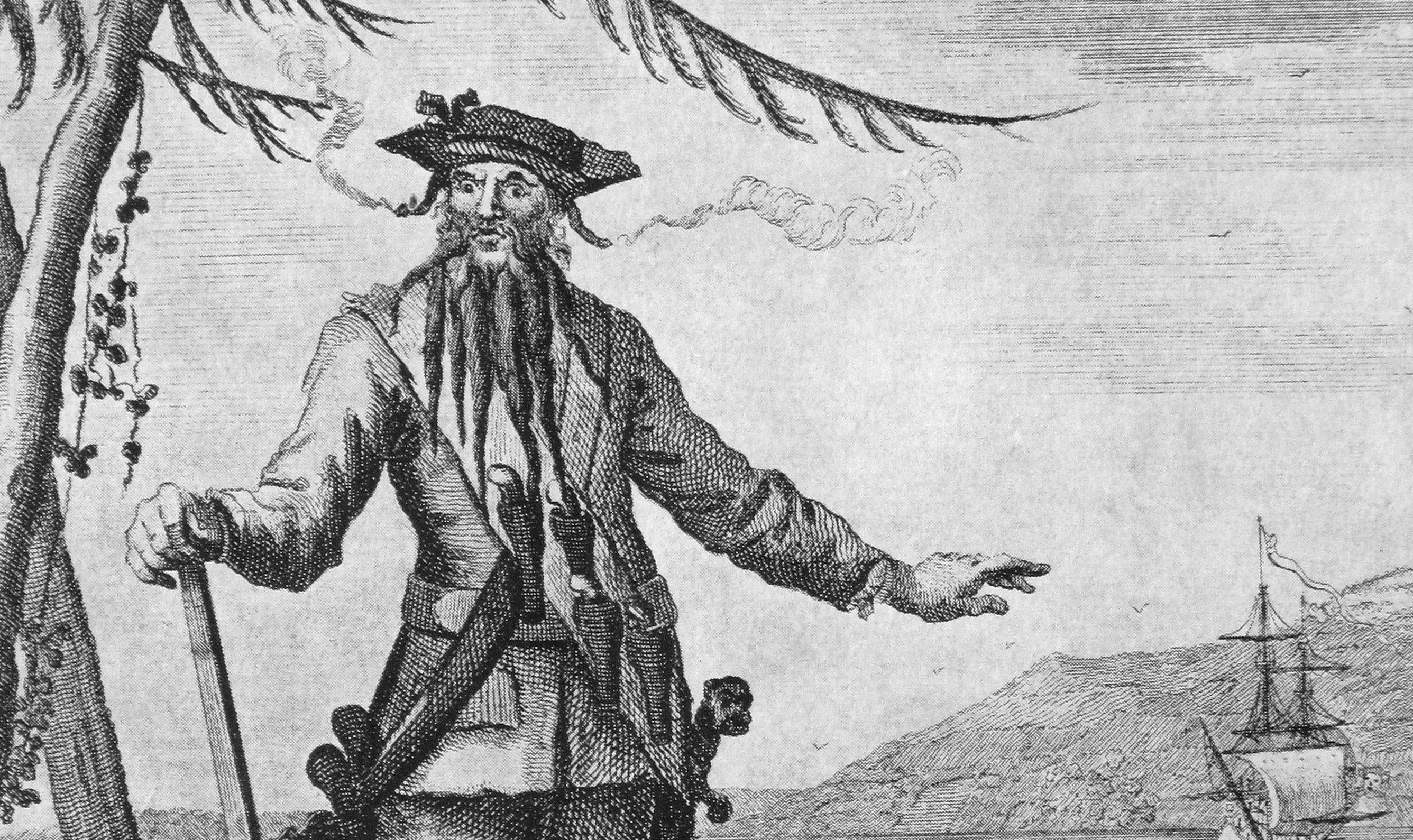 There's a certain subset of material that survives on most wooden shipwrecks. Wood and rope usually decay quickly, leaving behind durable things such as ballast stones, pottery, and metal items such as anchors and cannons. This is why recent discoveries from Queen Anne's Revenge—flagship of the pirate Blackbeard—are remarkable and rare. In material extracted from one of the 300-year-old ship's cannons, conservators found 16 small fragments of book paper, with the type still legible on some of them, according to the North Carolina Department of Natural and Cultural Resources.
The ship, which ran aground in 1718, was rediscovered in 1996 about a mile off Fort Macon State Park, Atlantic Beach, North Carolina. Since then researchers have recovered many artifacts, including anchors, cannons, coins, weapons, grenades, and a mortar and pestle. Even though historical records refer to books aboard ships in Blackbeard's fleet, archaeologists couldn't have imagined they would find any evidence of them in the water.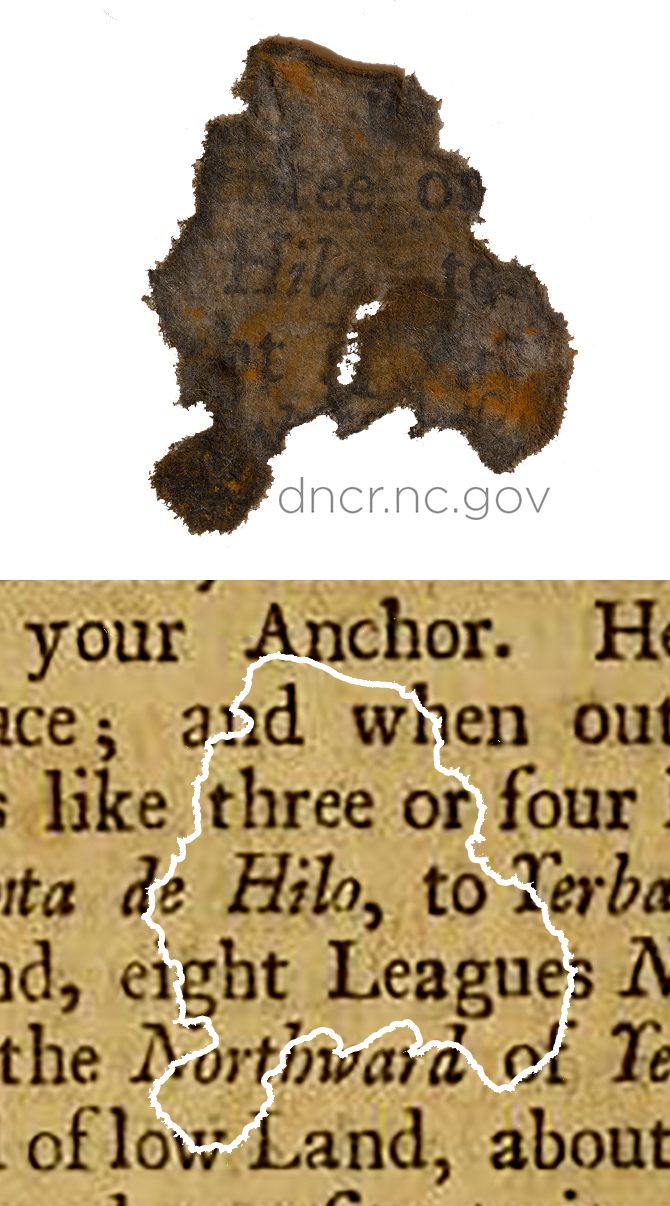 The researchers spent months trying to figure out what book the fragments might have come from. A key clue was the word "Hilo," which appears in the center of one piece. "We first identified key words to search, particularly 'Hilo' on fragment 1445.021 as a unique, complete, and potentially identifiable word, likely a place name due to its italicization," says conservator Erik Farrell. The team consulted with experts and scanned dozens of voyage manuscripts from the period, and eventually were able to to match the words, alignment, and spacing.
The "Hilo" fragment—and indeed all of the ones with legible text—belong to a 1712 first edition of A Voyage to the South Sea, and Round the World by Captain Edward Cooke, a British naval officer. Among the notable adventures mentioned by Cooke in the travelogue is the rescue of Alexander Selkirk, a Scottish sailor marooned on an island in the South Pacific for four years, who probably helped inspire Daniel Defoe's 1719 novel Robinson Crusoe. Apparently reading stories about sea voyages—and then stuffing them into breech-loading cannons—was part of the pirate lifestyle.
The conservation team is now working to preserve the fragile artifacts for the upcoming 300th anniversary of Blackbeard's death. It reportedly took five pistol shots and 20 slashes from swords to bring him down.