After Two Years in Orbit, a Secret Government Drone Has Landed
Just a totally normal government robot plane ending its shadow mission.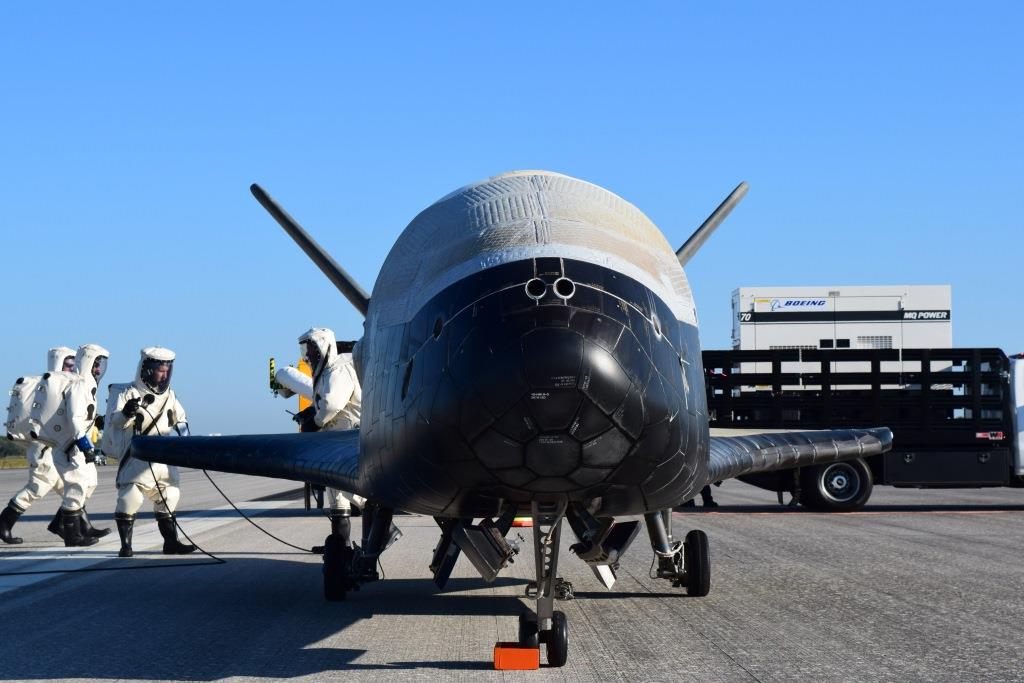 After two years in flight, a secret government drone plane has finally landed, and nothing is sinister about it at all.
According to Reuters, the X-37B, otherwise known as the Orbital Test Vehicle (OTV), touched down at Florida's Kennedy Space Center after spending the past two years orbiting the planet for undisclosed reasons. The OTV originally launched in May 2015, and according to a press release from the Air Force, it conducted "on-orbit experiments for 718 days during its mission."
While the details of the OTV's latest mission weren't disclosed, the craft has previously been tasked with doing experiments for NASA, including testing out an ionizing thruster.
The windshield-free shuttle is planned to be placed back in orbit later in the year, ensuring that there will always be a secret government plane silently passing overhead, well into the future.