See a Giant Iceberg Fall Into the Sea
Scientists filmed the break-up of a Greenland glacier.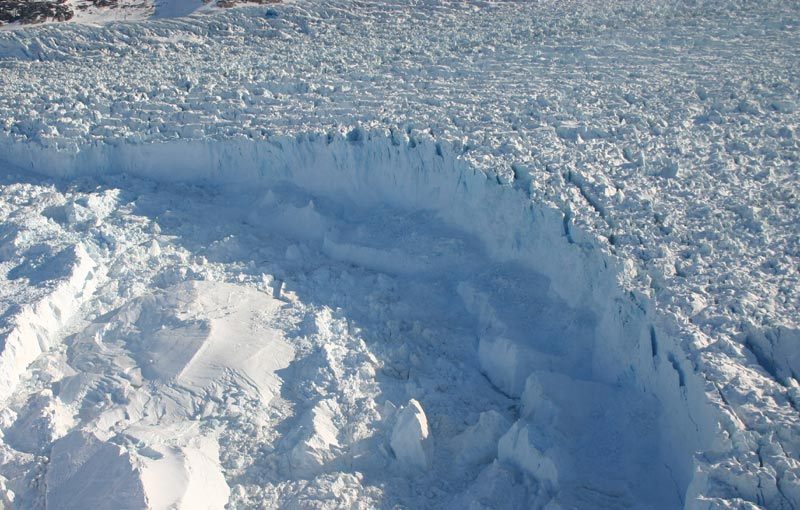 Late one night in June 2018, a team of scientists camped out on a fjord in Greenland heard a roar. When icebergs are born, they fill the ocean with noise, and the Helheim Glacier was cracking. The researchers saw, LiveScience reports, "puffs of ice" tossed into the air as a new iceberg began to break off from the glacier. They began filming, and the result is here, a sped-up version of an iceberg calving:
In real time, it took 30 minutes for an iceberg four miles long to break off and float away into the sea. It's hard to get a sense of scale from the video, but the researchers pointed out in a statement that this iceberg would cover most of Lower and Midtown Manhattan. It's a tabular iceberg, long and flat; in the video, you can also see tall, thin pinnacle icebergs crack off and flip over.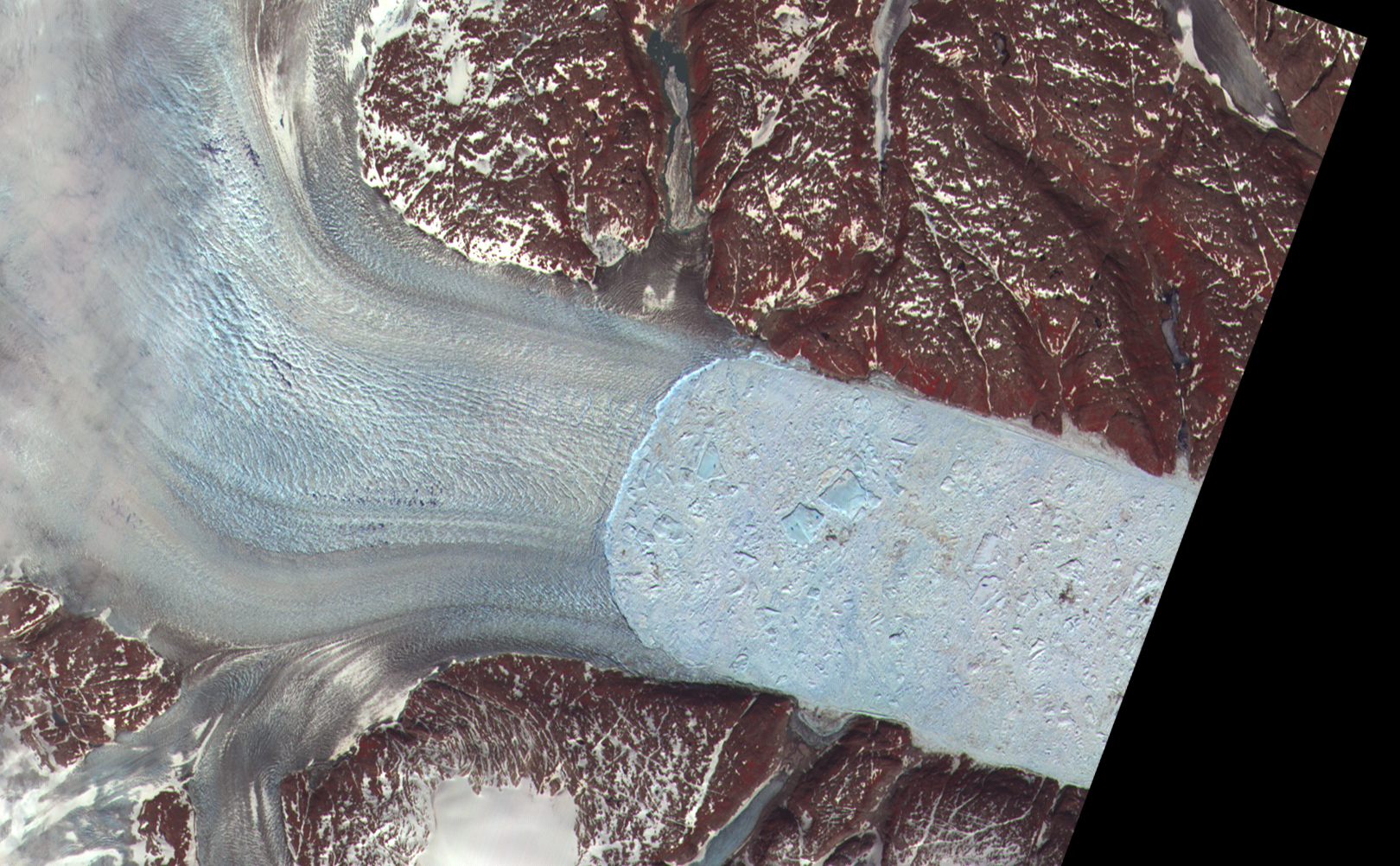 Helheim Glacier, named after Hel, the Viking realm of the dead, is the fastest flowing glacier on the eastern side of the Greenland Ice Sheet, NASA says. But even though the icebergs tossed into the sea here are contributing to sea level rise, scientists still don't know exactly how such break-ups work. "The calving process itself is relatively poorly observed, understood, and modeled," wrote David Holland, one of the scientists who captured the video, in a 2016 paper. This video captures data about calving events that can be used to better understand break-ups like these.