The End of a Long Controversy Over a Striped Townhouse
It's been more than two years in the making.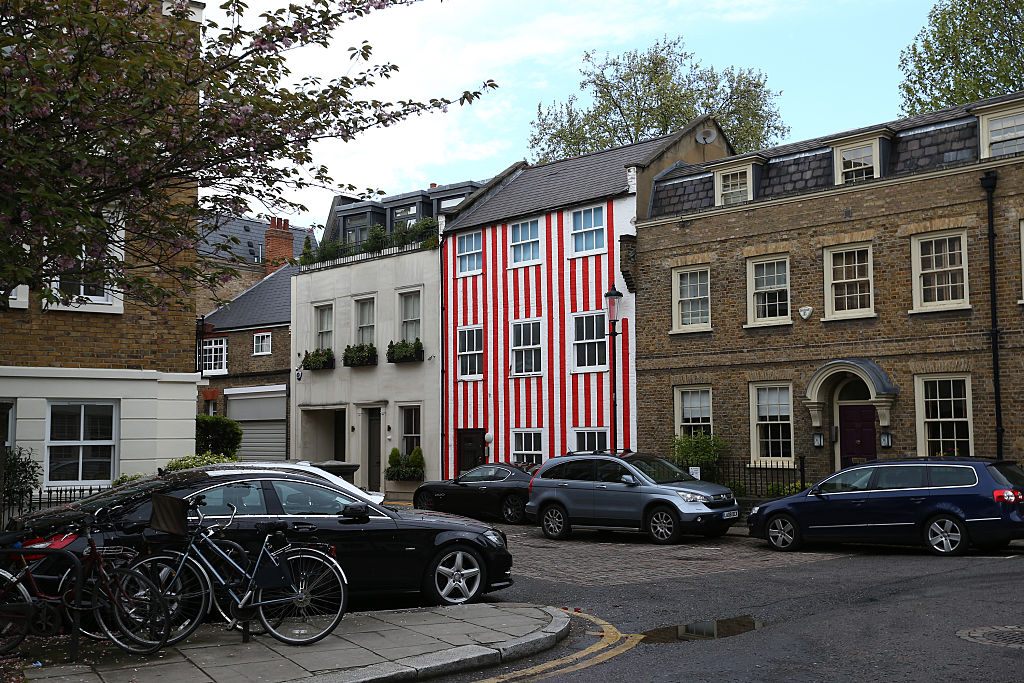 Zipporah Lisle-Mainwaring is a person who owns a townhouse in the posh London district of Kensington. In March 2015, she had red stripes painted on its white facade. Her neighbors, who are all very wealthy people, were unhappy (one called it a "real monstrosity"). This led to a protracted fight that ended Monday, when Britain's High Court ruled that Lisle-Mainwaring could keep the stripes, following a local council's attempted intervention.
Lisle-Mainwaring has denied since the beginning that she had the stripes painted just to anger her neighbors, but whether or not that is true, the stripes had the effect of angering her neighbors. She says that they also delight children. "They add to the gaiety of the nation," Lisle-Mainwaring told The London Evening Standard, which landed the "first full interview" with Lisle-Mainwaring in May 2015. "They are fun."
The High Court's decision was less about gaiety and more about an interpretation of a section of a 1990 law that outlines rules for town planning. "A garish—to use the judge's phrase—colour scheme may have come about because of an owner's eccentricity or because of his/her pique," a judge said in the court decision. "The section does not apply any differently to the latter than it does to the former."
Victory in hand, Lisle-Mainwaring told The New York Times that these days she prefers bare brick to red and white stripes, and won't be keeping the paint job. She currently lives in Paris and uses the London townhouse for storage. Whether she intended it or not, in other words, Kensington's red-striped townhouse is turning out to be a pretty expert troll job.