Found: 17th-Century Warships at the Bottom of a Swedish Channel
They could be related to the famous, ill-fated "Vasa."
In August 1628, King Gustav Adolf of Sweden was pretty pleased. Despite his country being at war with Poland-Lithuania, his top-of-the-line warship, Vasa, had just launched on its maiden voyage out of Stockholm. Everything was going swimmingly, until Vasa decided to sink instead of swim. The top-heavy vessel teetered, then tottered, then took on water, and quickly descended to the bottom of Stockholm Harbor. The ship was raised in 1961, and eventually became the centerpiece of its very own museum on Stockholm's Djurgården Island. Now, two newly discovered wrecks from the same era may be the remains of the warships that followed Vasa (to much greater success).
"I was the first diver in the water," says Jim Hansson, a maritime archaeologist with the Vrak – Museum of Wrecks, which is slated to open in 2020. "I started to swim a bit, and all of a sudden this big black wall turned up before my eyes. I got goosebumps inside my dry suit."
After Vasa hit the bottom, Gustav ordered a series of new warships, among them Äpplet (Apple), Kronan (Crown), and Scepter (you guessed it). Unlike their unfortunate predecessor, these later ships had long naval careers. When they were no longer useful, the ships were intentionally sunk near Vaxholm, a bucolic archipelago outside of Stockholm, as a defense against the Danes and the Dutch.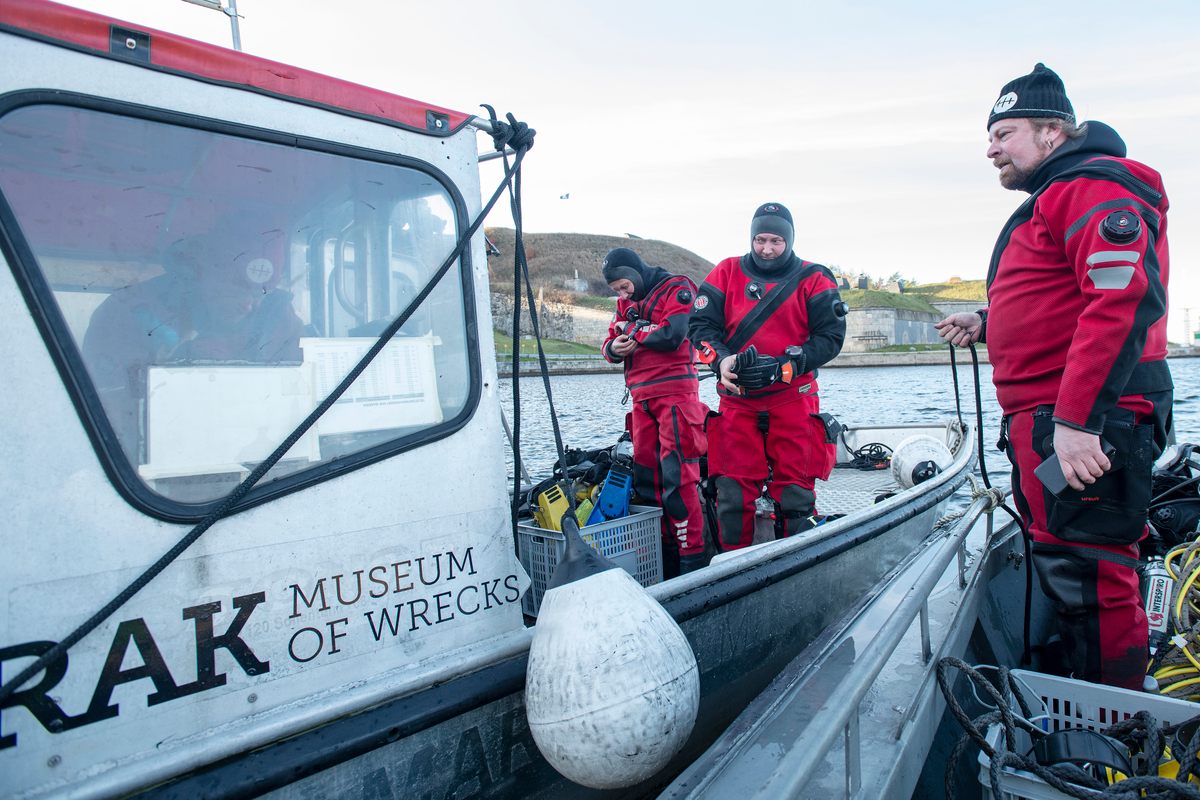 The dives, conducted in cooperation with the Swedish navy by a team from the National Maritime and Transport Museums (which includes the Vasa and Vrak museums), revealed two wooden wrecks that appear to be similar in size and design to the ill-fated Vasa. Though they are in worse condition than the older ship, Hansson says he was able to make out deck beams, knees, and rigging details on one of the vessels. The other wreck, he says, was more degraded. Now archaeologists are doing the important work of dating wood samples from the wreck, to identify the wrecks for sure.
Since the 17th century, the Vaxholm archipelago has remained an important maritime corridor. Hansson says that bigger ships and ferries regularly come within 150 feet of the newly discovered wrecks.
"There are just two ways to enter Stockholm [by boat]," says Hansson. "By Vaxholm and through Baggensstäket, where only smaller vessels could pass. So Vaxholm was and still is a really important area for Stockholm."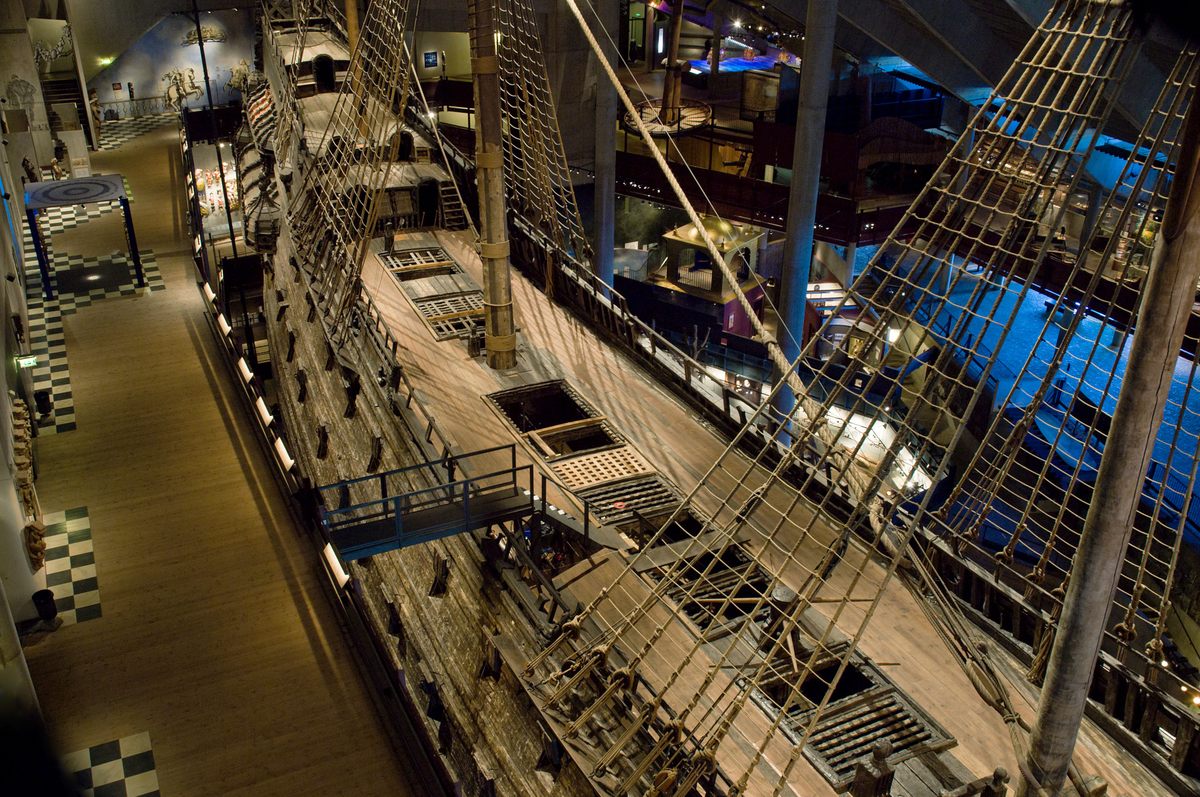 Preserved through a combination of good fortune and the chilly Baltic Sea, which isn't comfortable for shipworms and other marine species that usually make short work of wooden wrecks, the two vessels could vastly increase our understanding of naval power of the time.
"We have learned so much from the Vasa, not just about Swedish warships but about European shipbuilding, early modern societies, technology, art, and much more," says John McCarthy, a maritime archaeologist at Flinders University in Adelaide, Australia, who was unaffiliated with the project. "Although these wrecks are not as well-preserved, they add a major dataset that can be compared to Vasa and to other ships of this period."
The waters of Vaxholm were investigated in advance of the Vrak Museum's opening on the same island where Vasa now rests, high and dry. As a sister to the Vasa Museum, it seems only fitting that the museum's dive program may have turned up one of Vasa's sister ships, Äpplet, which had been built alongside Vasa but proved more seaworthy.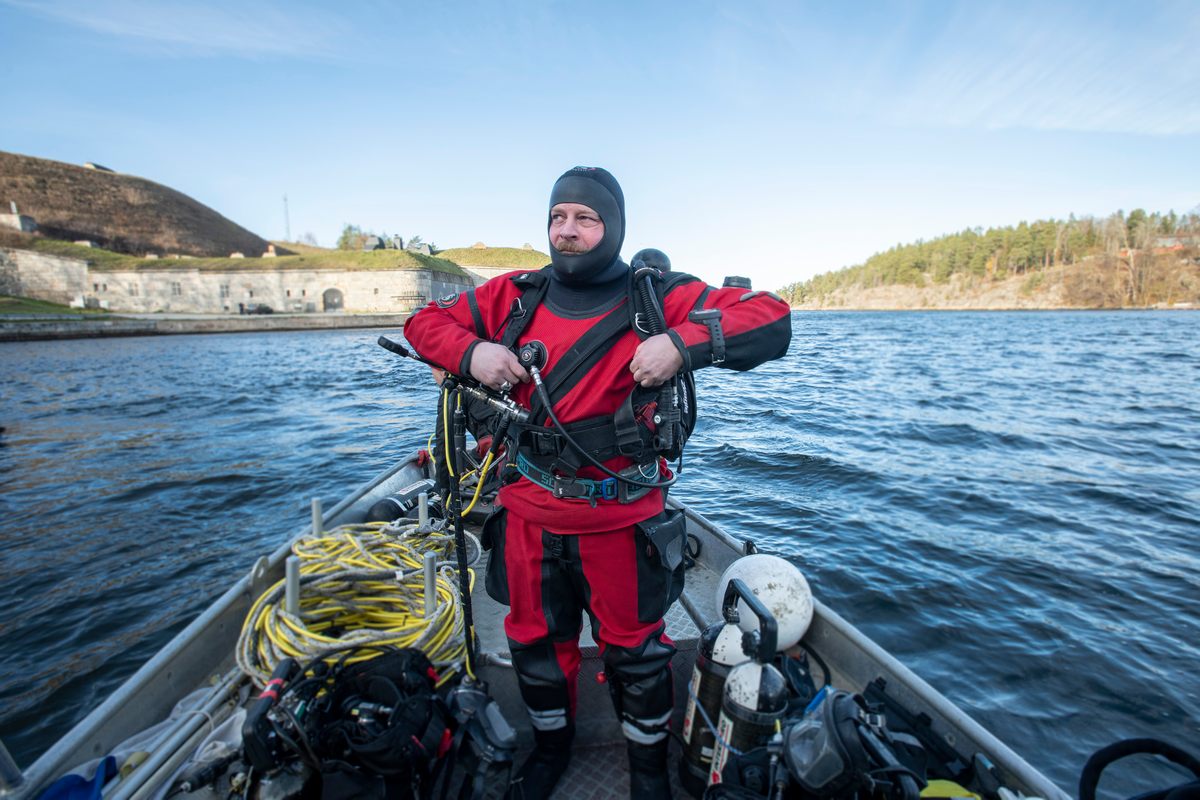 "We do not yet know if the ship is Äpplet, Vasa's sister, but it could be," says Fred Hocker, the Vasa Museum's research director. "We need to look closely at the documentation made this past week and analyze the provenance of the timber before we would be able to be sure."
"The plan is that people can follow the work with these new wrecks and other really interesting finds we have done recently," says Hansson. "A more lively museum, not only permanent exhibitions."