Horrifying Nazi-Era Diaries of Himmler Found in Russia
A German newspaper says they've found the daily logs of the architect of the Holocaust.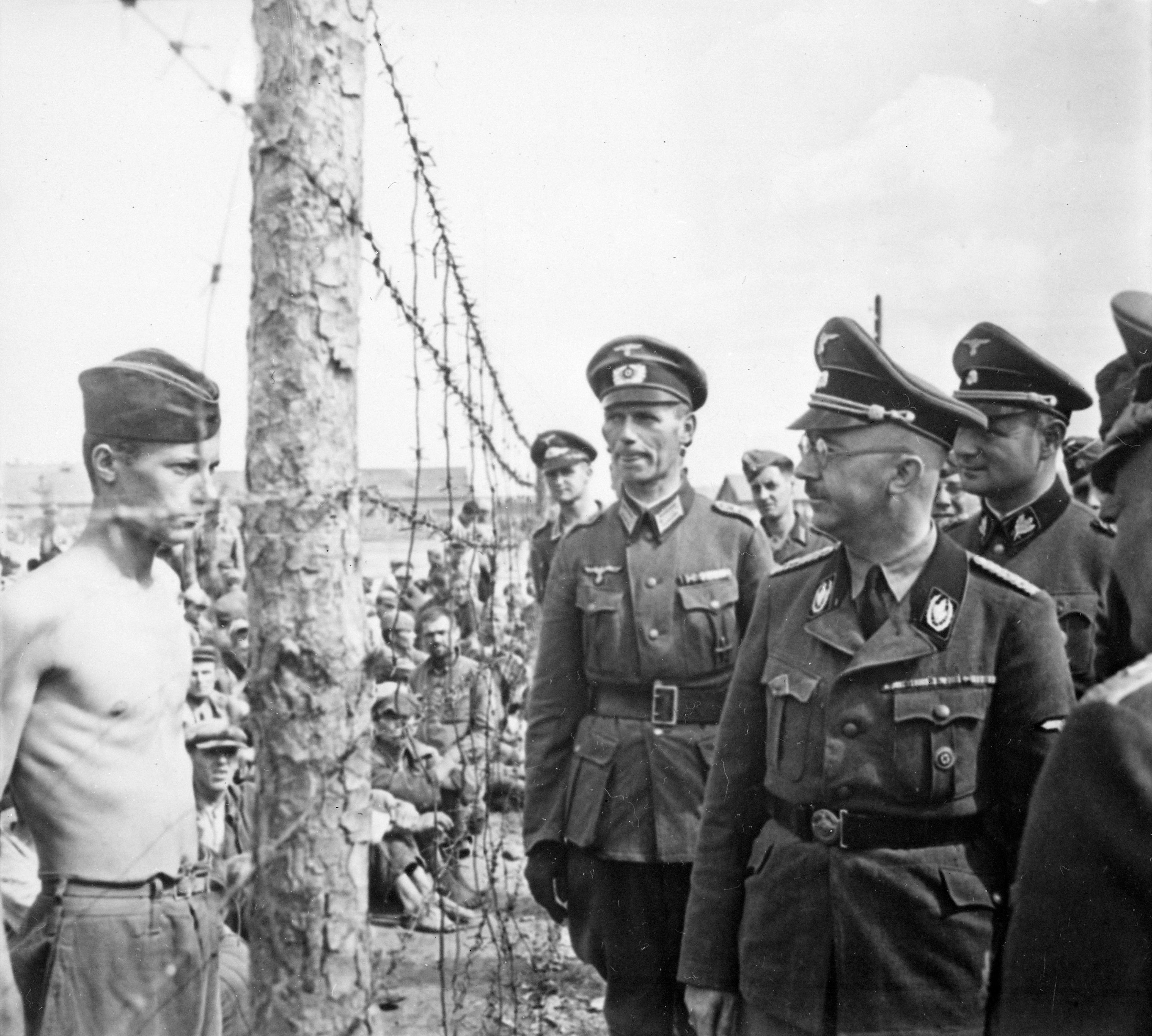 Heinrich Himmler, center-right, at a prisoner-of-war camp in Russia circa 1941. (Photo: Public domain)
Heinrich Himmler, the architect of the Holocaust, killed himself by breaking open a hidden cyanide capsule in his mouth after being arrested by British forces in May 1945, days after the Germans had surrendered. Directly responsible for the extermination of up to 14 million civilians—including six million Jews—Himmler was a top lieutenant of Adolf Hitler for over 15 years. 
But it was only recently that his wartime diaries were discovered, in an archive outside of Moscow, revealing horrifying new details about Himmler's daily life, according to documents uncovered by the German tabloid Bild. 
Himmler, for one thing, liked massages, according to the Times, which also saw some of the documents. He was also a man who seemingly lived a normal life while he oversaw mass murder, daily. He would often visit his mistress, or play cards at night, or sit outside and gaze at the stars. 
"The most interesting thing for me is this combination of doting father and cold-blooded killer," Damian Imoehl, who helped track down the diaries for Bild, told the Times. 
"He was very careful about his wife and daughter, as well as his affair with his secretary. He takes care of his comrades and friends," Imoehl added. "Then there is the man of horror. One day he starts with breakfast and a massage from his personal doctor, then he rings up his wife and daughter in the south of Germany and after that he decides to have ten men killed or visits a concentration camp."
The diaries cover 1937 and the years 1943 and 1944, and were seized by the Red Army during the war, and then apparently forgotten about for decades. According to the BBC, the full diaries will be published in a book next year.