The Moment Scotland Shut Down Its Last Coal-Fired Energy Plant
The plant was once the largest of its kind in Europe.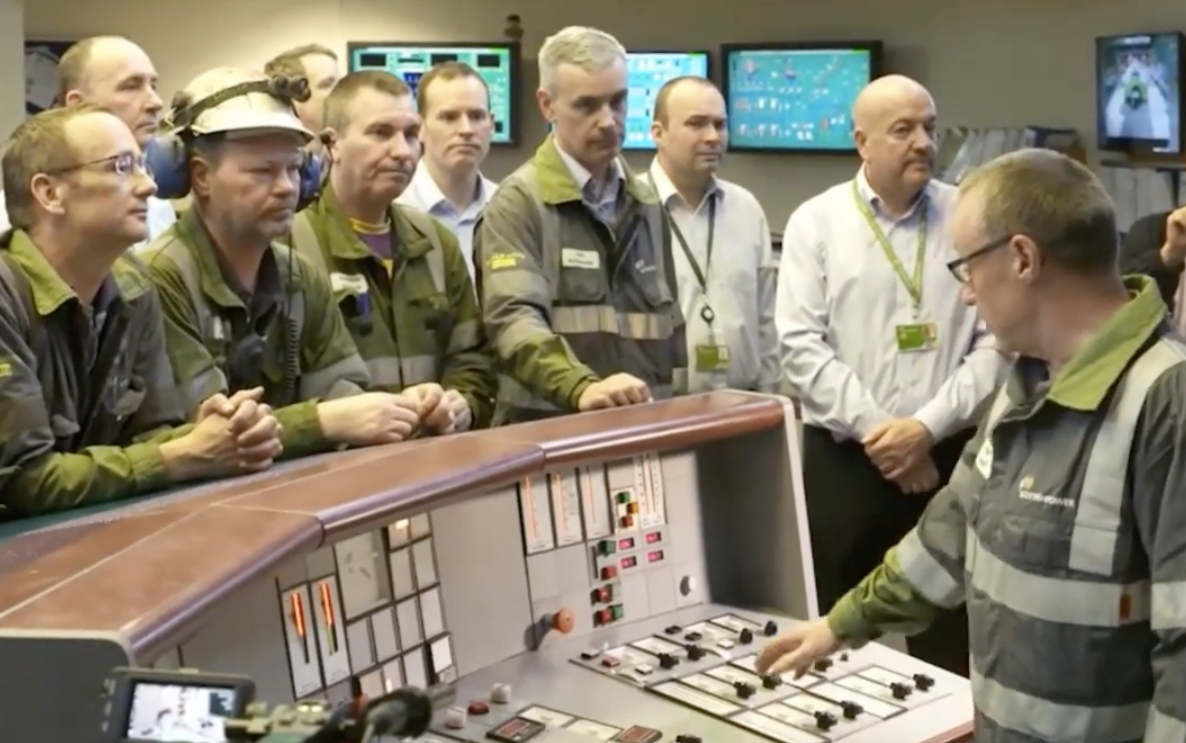 (Photo: Scottish Power/Twitter)
Inside a control room at the Longannet power station in Fife, Scotland, on Thursday, a worker prepared to end coal-fired power in the country. He did it with the single push of a button. 
"Here we go," he said, before depressing the red button, which prompted a loud mechanical sigh. A screen nearby officially declared the end: "0 MW" it said, or zero megawatts. 
Here's the moment #Longannet power station was shut down today marking the end of coal-fired generation in Scotlandhttps://t.co/rY2RtMTBWb

— ScottishPower (@ScottishPower) March 24, 2016
The plant had once provided a quarter of all of Scotland's power. But its Spanish owners said that regulations and taxes were making it too costly to operate.
The plant was also really old. Opened in 1973, it was then the largest coal-fired plant in Europe. But times have changed, and, these days, Scotland will get by on a mix of power derived from nuclear, wind, and gas sources. 
"Coal has long been the dominant force in Scotland's electricity generation fleet, but the closure of Longannet signals the end of an era," Hugh Finlay, generation director at ScottishPower, tells The Guardian.