This Austrian Town Is Hiring a Professional Cave Hermit
Saalfelden wants someone to live in their 350-year-old hermitage.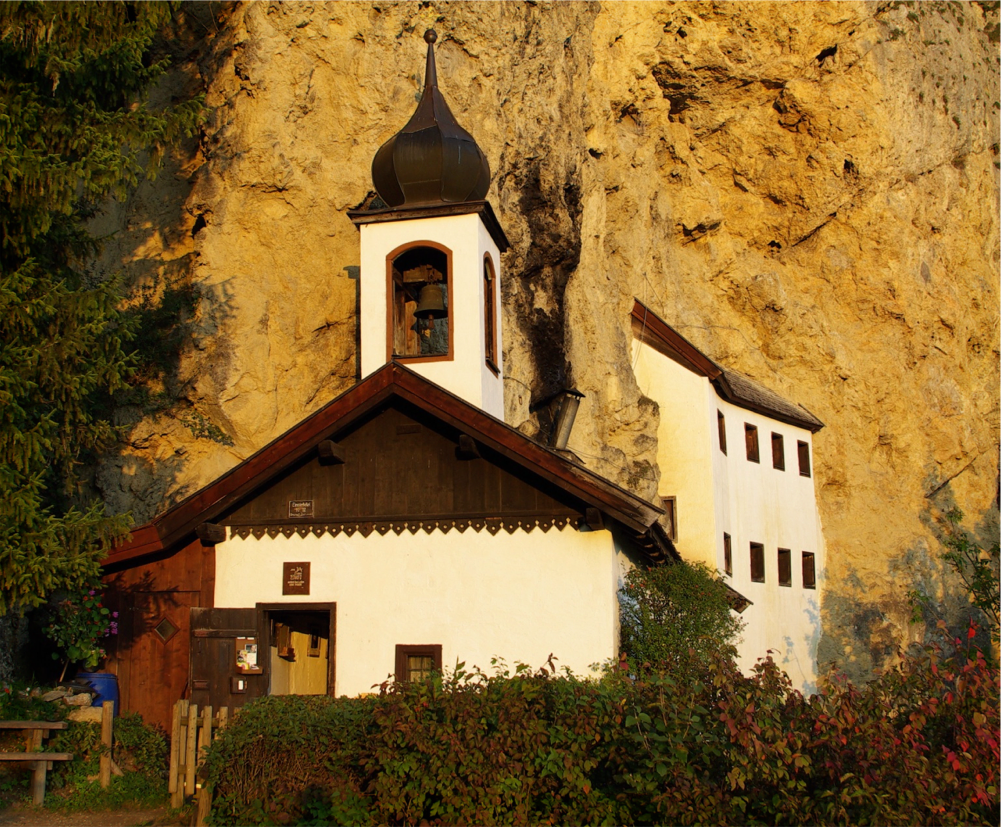 Hey, you: Are you looking for a part-time job? Do you love caves and have a "Christian outlook"? Are you willing to relocate to Austria?
If so, the town of Saalfelden has an empty hermitage with your name on it, the Local reports.
The hermitage, which is over 350 years old, is built into a natural cave just above Lichtenberg castle. Although it lacks heat and running water, it's rich in spiritual comforts: it's apparently very peaceful inside, there is a chapel right next door, and no computer or television is allowed.
The town is hiring an occupant for April through November, after which it's too cold to live up there. Besides the aforementioned Christian outlook, qualifications include self-sufficiency, "peace with [one's] self," and friendliness—in a twist, a main hermit duty is greeting and speaking with the cave's many visitors.
The position tends to be hotly contested. In 1970, a local who didn't get the job shot at the door of the hermitage in anger, proving that he would have been the wrong choice.
If this is the opportunity you've been waiting for, you can send your CV, a cover letter, and a current photo to the address here.
Every day, we track down a fleeting wonder—something amazing that's only happening right now. Have a tip for us? Tell us about it! Send your temporary miracles to cara@atlasobscura.com.