Found: 330 Illicit Tortoises
They were confiscated at an airport in Malaysia.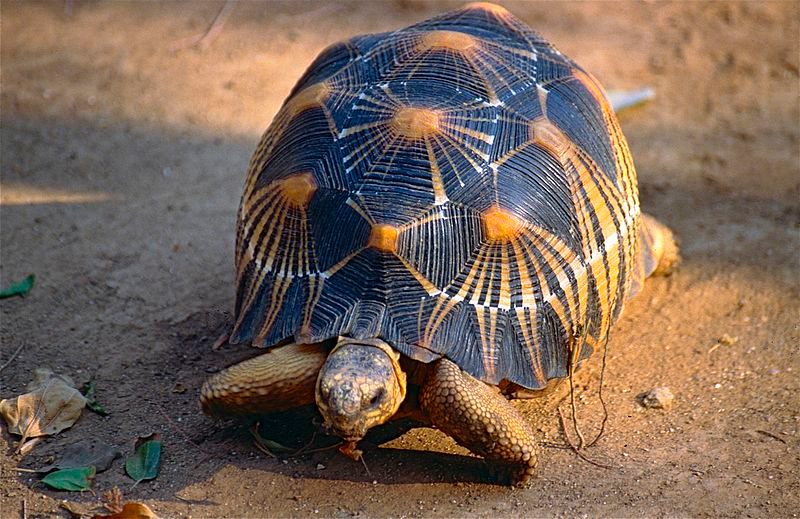 Animal smuggling is a persistent problem across the world, with birds, monkeys, and eels all among the victims.
Customs agents in Kuala Lumpur recently found some more, in the form of 330 of turtles hidden away in boxes identified as containing stones, according to the Associated Press. The boxes contained a mixture of Indian Star tortoises and endangered Ploughshare tortoises, which were being brought into the country illegally. The estimated black market value of the critters is somewhere around $275,000.
The animals came from Madagascar into a country that is thought to be a central transit hub in the trade of endangered animals. No culprits have been identified, but animal smuggling in Malaysia can carry a sentence of up to three years behind bars, in addition to fines.
It's also unclear what will become of the tortoises at this point, all of which were found alive. According to the AP, they are frequently kept as pets.