The Fabulous Food Hats of Maor Zabar
Now you can wear hot dogs, pizza, and sushi on your head.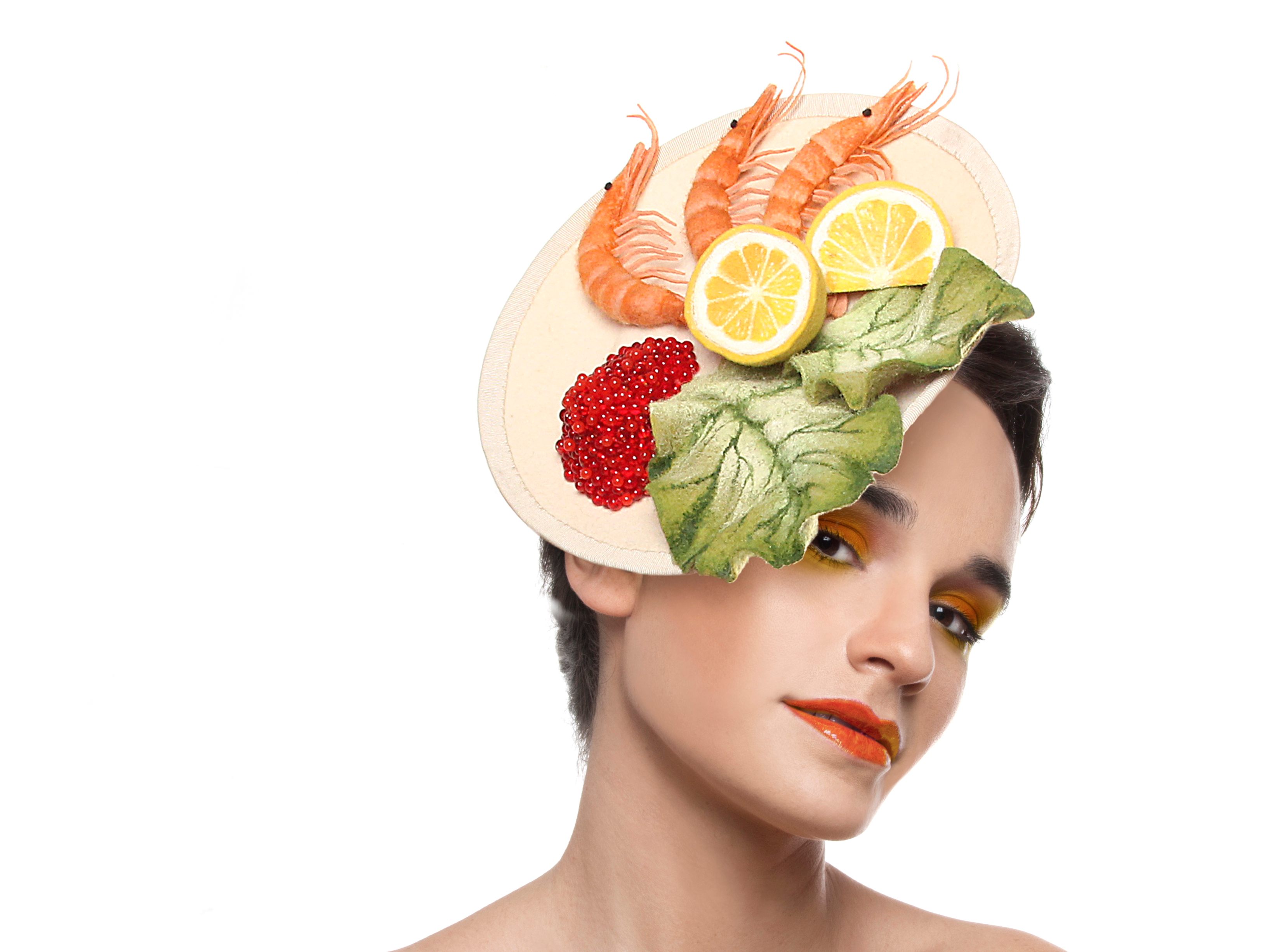 Earlier this month, people walking past New York's East Village Hats were treated to a rare sight: window mannequins wearing hats seemingly made of all kinds of fast food. One hat was a floating burger and basket of French fries, which dripped Swarovski crystal ketchup. Another was a soaring, vertical tier of donuts. While the hats suggest a designer such as Ronald McDonald or Homer Simpson, this craftsmanship is the work of Israeli designer Maor Zabar.
Even 60 years ago, hats were a part of everyday life. These days, outside of the occasional royal wedding or church service, it's rare to see elaborate hats out in the wild. But Maor Zabar's food hats aren't just elaborate, they're statement pieces that have appeared in shows and museum exhibitions.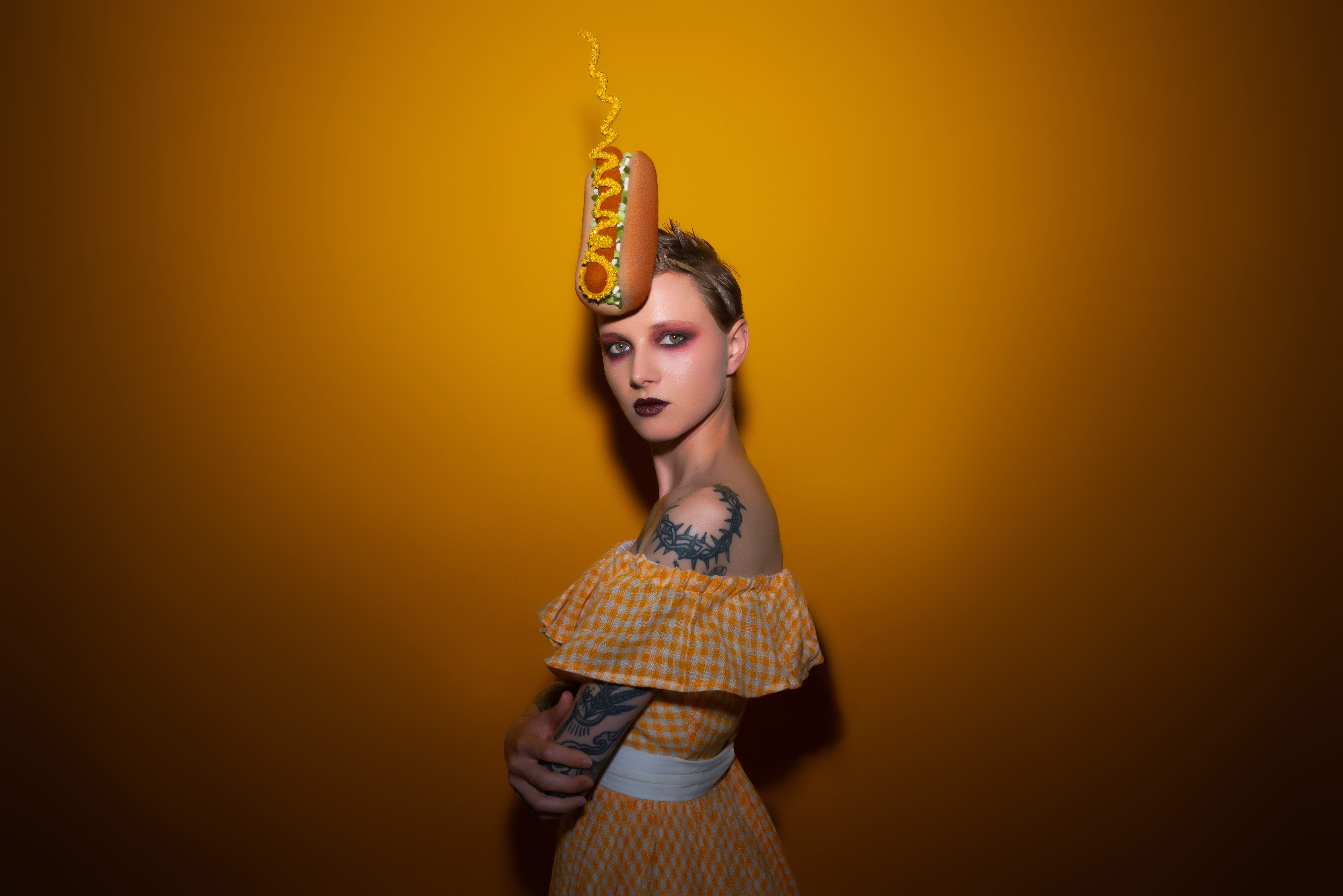 The road to becoming a singular milliner (hatmaker) in Israel proved a challenge. Zabar studied fashion and design in college, making costumes for operas and stage shows. But he had always been drawn to making hats. Nine years ago, while working as a designer, he decided to learn how to do so professionally.
There was one problem. "In Israel we don't really have any millinery industry," says Zabar. He had to find a private tutor to teach him to work with classic materials such as felt and straw, and finding the right supplies was difficult. But he grew confident enough in his skills to open an Etsy store where he sells his hats online. That was five years ago now. The themes of his hats have varied widely, from sea creatures and coral to carnivorous plants, along with the traditional sun hats and fedoras. His most recent collection is a second debut of food hats.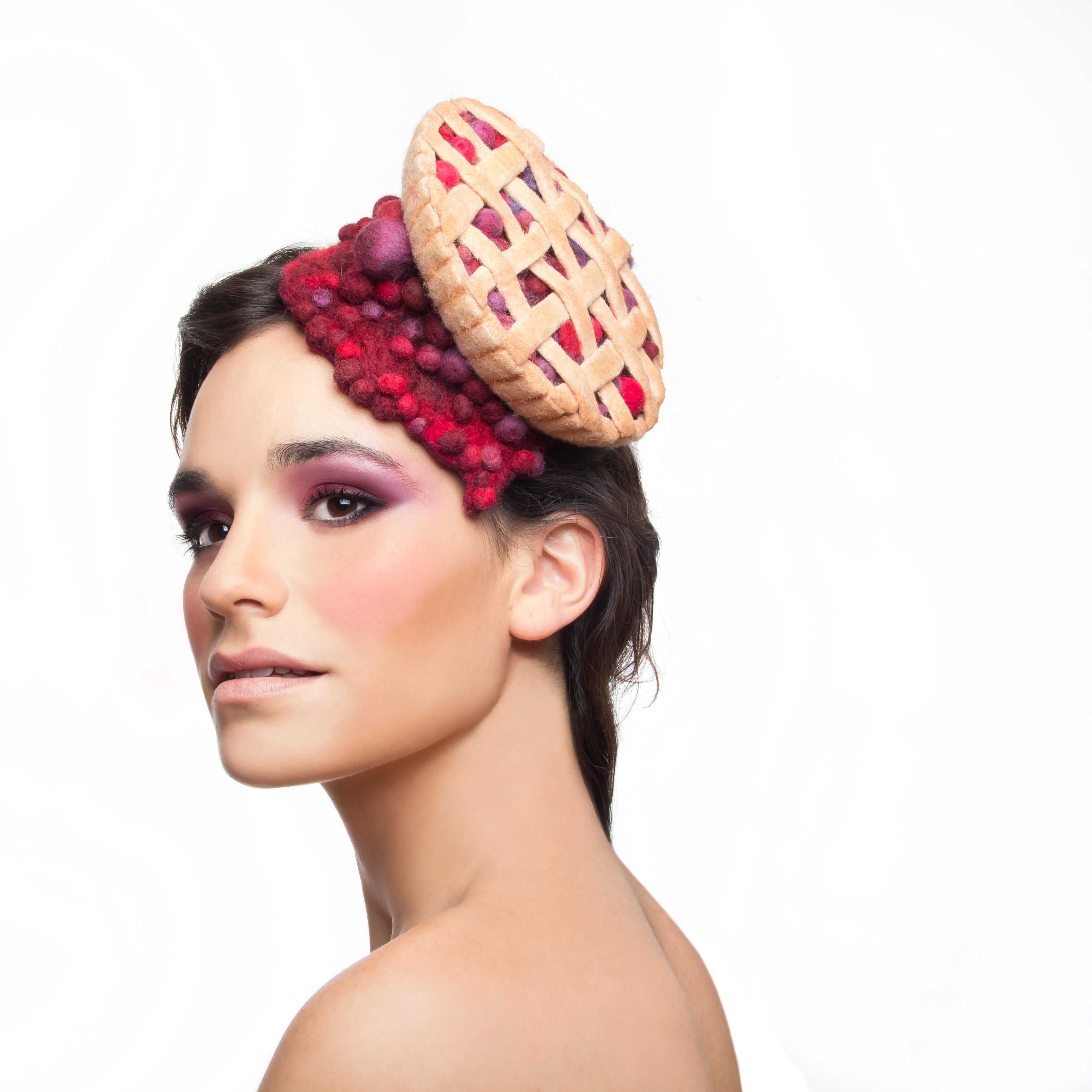 The food hats have always gotten a lot of attention. One of Zabar's first collections of hats portrayed relatively healthy food, such as a salad, sushi, and silvery fish wrapped in a net. Those hats, he says, had more traditional structures. The food pieces, made of hardened felt and painted for effect, are perched on headpieces. Round bases, called "pillboxes," and flat fascinators allow the felted food sculptures to be worn. But in Zabar's more recently released collection, many hats are baseless, with foods balanced on the head atop caps or headbands. Also, they're all "melting, succulent, juicy" foods. Zabar had fun portraying their drippiness with embroidery and crystals. "I'm a sucker for American fast food," he says.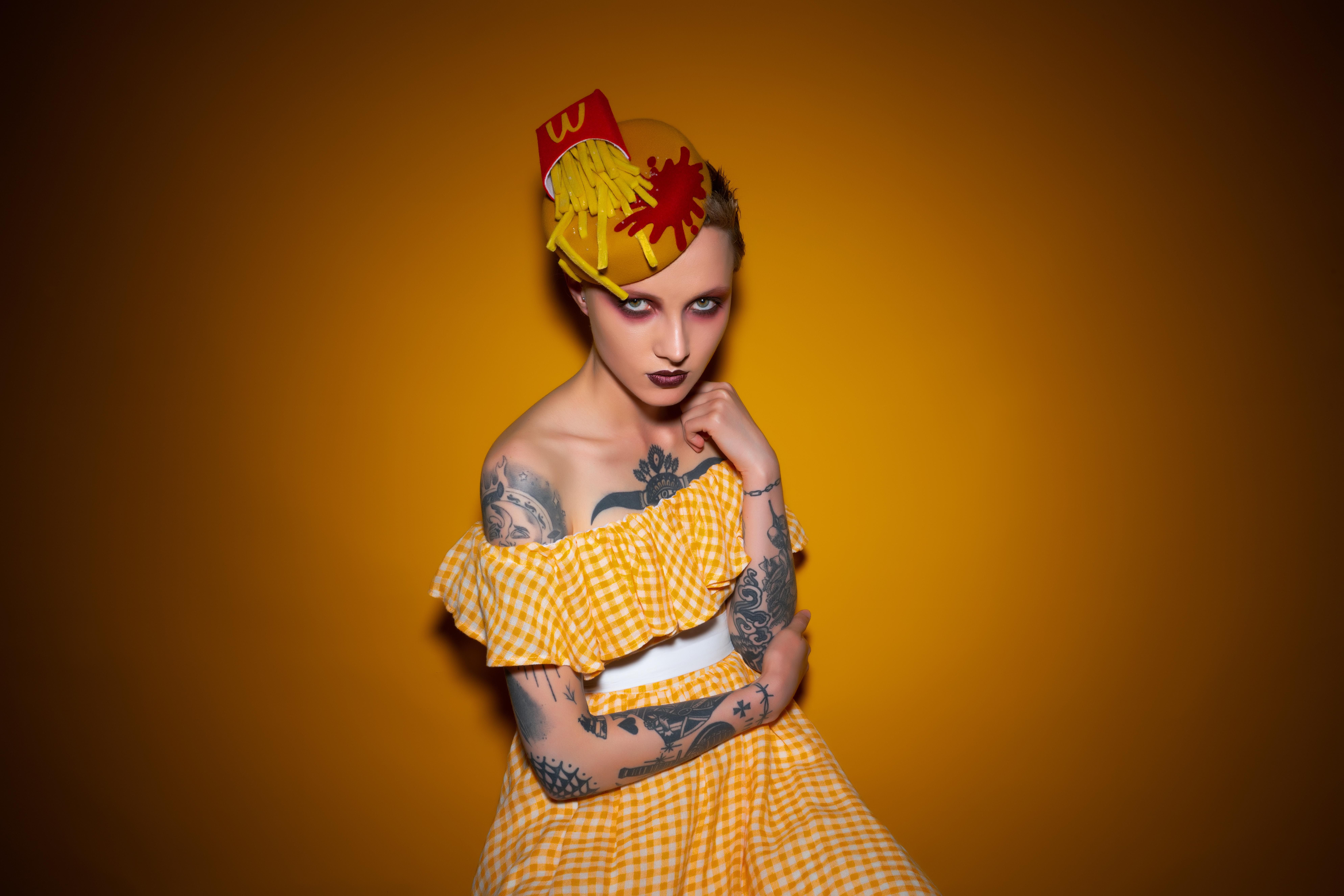 The beauty of the sea and plants, which Zabar references in his other collections, are more common artistic inspirations. But Zabar makes food hats for a very personal reason. Due to his Crohn's disease, he can't eat any of the fast food he portrays. Making foods in felt, he says, allows him to "explore" some of their lusciousness without eating them. "These are foods I'm not allowed to touch," he says.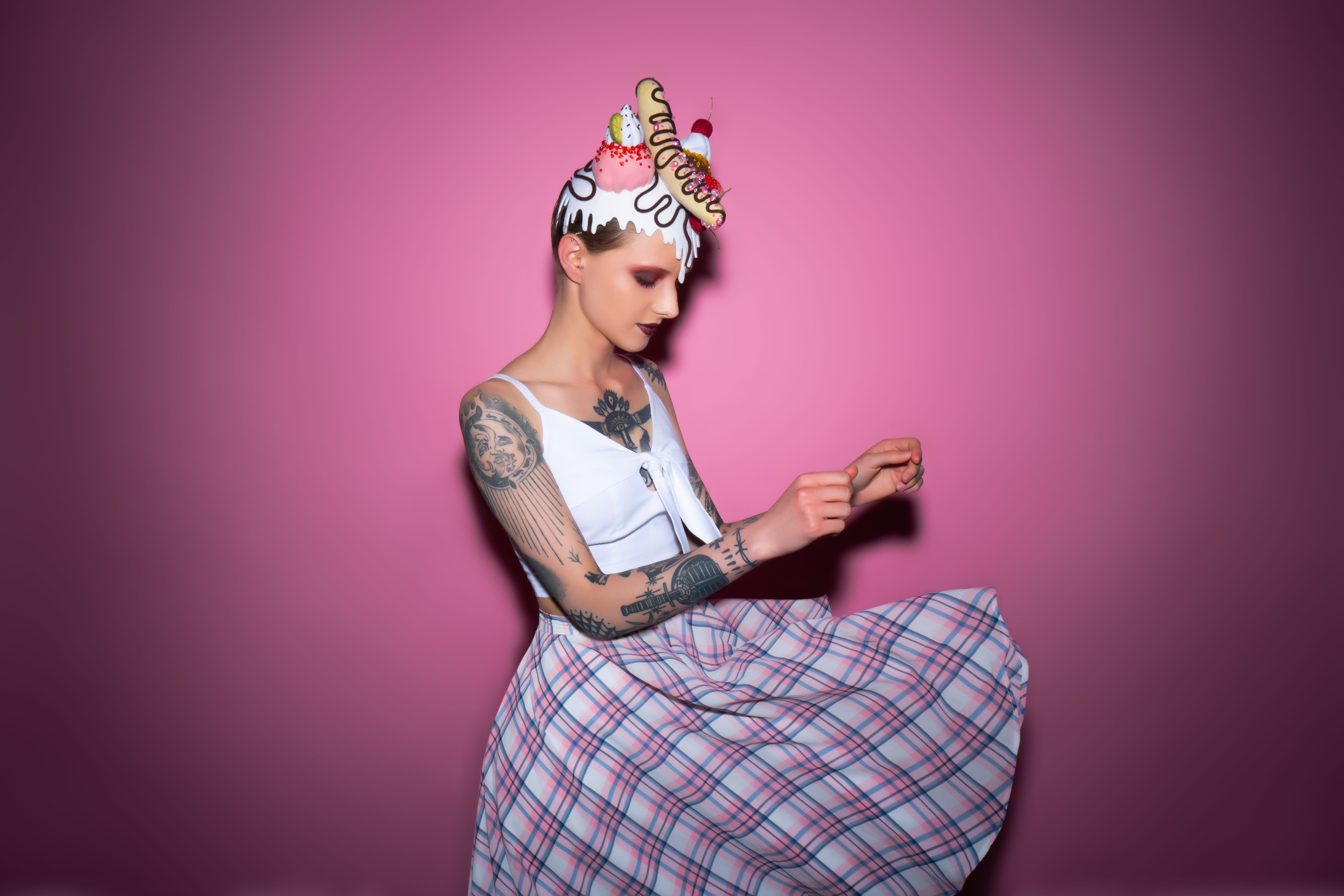 While hats are his focus, Zabar still works on clothing design. Recently, a purple and red dress of his was in the international spotlight. After meeting singer Netta Barzilai at Israel's fashion week, he was contracted to make her outfit for the upcoming Eurovision song contest. He watched the competition in a gay bar (a popular spot for Eurovision-watching parties), and when she won, Zabar says, "I started to cry." Hats off to that.
Gastro Obscura covers the world's most wondrous food and drink.
Sign up for our email, delivered twice a week.