The 1920s Women Who Fought For the Right to Travel Under Their Own Names
Being listed as "and wife" in a joint passport was just not going to fly.
The current U.S. passport includes 13 inspirational quotes from notable Americans. Only one belongs to a woman, the African-American scholar, educator, and activist Anna J. Cooper. On pages 26-27 are words she wrote in 1892: "The cause of freedom is not the cause of a race or a sect, a party or a class—it is the cause of humankind, the very birthright of humanity."
If equality is a journey, then it should come as no surprise that passports have helped American women to cross some of society's most entrenched cultural borders for more than a century.
U.S. passports predate the Declaration of Independence, but the documents were issued on an ad hoc basis until the late 1800s, when the process began to standardize. By then, a single woman was issued a passport in her own name, but a married woman was only listed as an anonymous add-on to her husband's document: "Mr. John Doe and wife."
"Restrictions on travel rarely took the form of government policy or officials actively preventing women traveling abroad. Rather, restrictions came in the form of accepted social ideas," says Craig Robertson, author of Passport in America: History of a Document. "Put simply, it was not acceptable for a married woman to travel outside of the country without her husband; he, of course, could travel without her. More generally, a married woman's public identity was tied to her husband, and passports reflected that in being issued to the husband, with his wife being a literal notation."
Married women were technically required to apply for independent passports if they planned to travel separately from their husbands, though Robertson didn't find examples of those applications existing before WWI.
The lack of a paper trail may be due to the fact that in the late 19th and early 20th centuries, most countries didn't yet require passports in order to enter (Russia and Turkey were notable exceptions). So the absence of a passport wasn't a deal-breaker for women who wanted to travel independently but found the "passport nuisance" too cumbersome or expensive to bother with.
However, Robertson says that while a passport was not necessarily required, it did represent a written request for protection and assistance from the government. "At least from an official perspective, the passport offered a single woman traveling alone the protection that it was assumed a married woman would get from her husband," he says.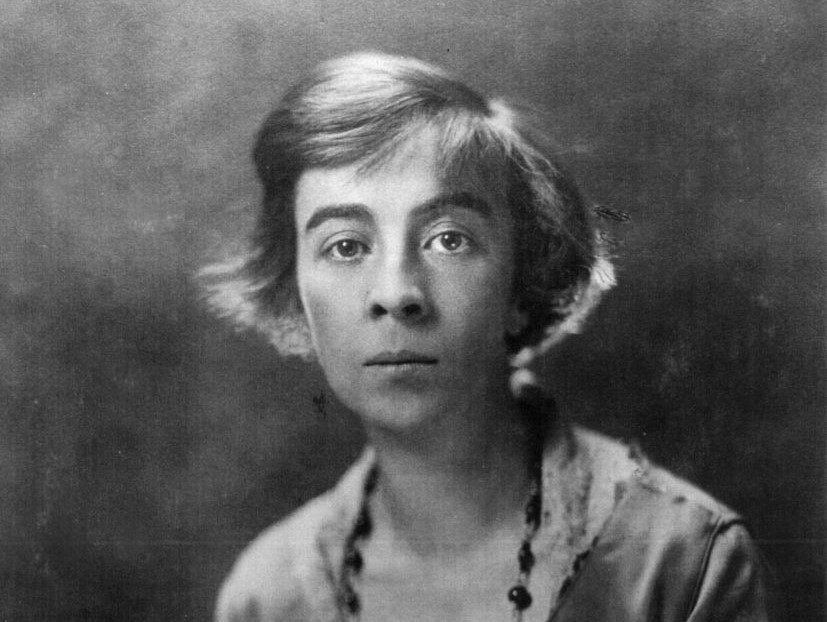 As the passport continued to evolve as an official marker of American citizenship, it attracted the interest of women's rights activists. Shortly after her wedding in 1917, writer Ruth Hale applied for a passport under her maiden name before departing for France to work as a war correspondent. Her request was denied, and when Hale returned to New York a year later, she embarked on what became a lifelong crusade to use her maiden name on legal documents. In 1920, Hale was issued a passport under the name "Mrs. Heywood Broun, otherwise known as Ruth Hale." She returned the document, and though the State Department experimented with various alternative phrasings, Hale never received a passport she found acceptable.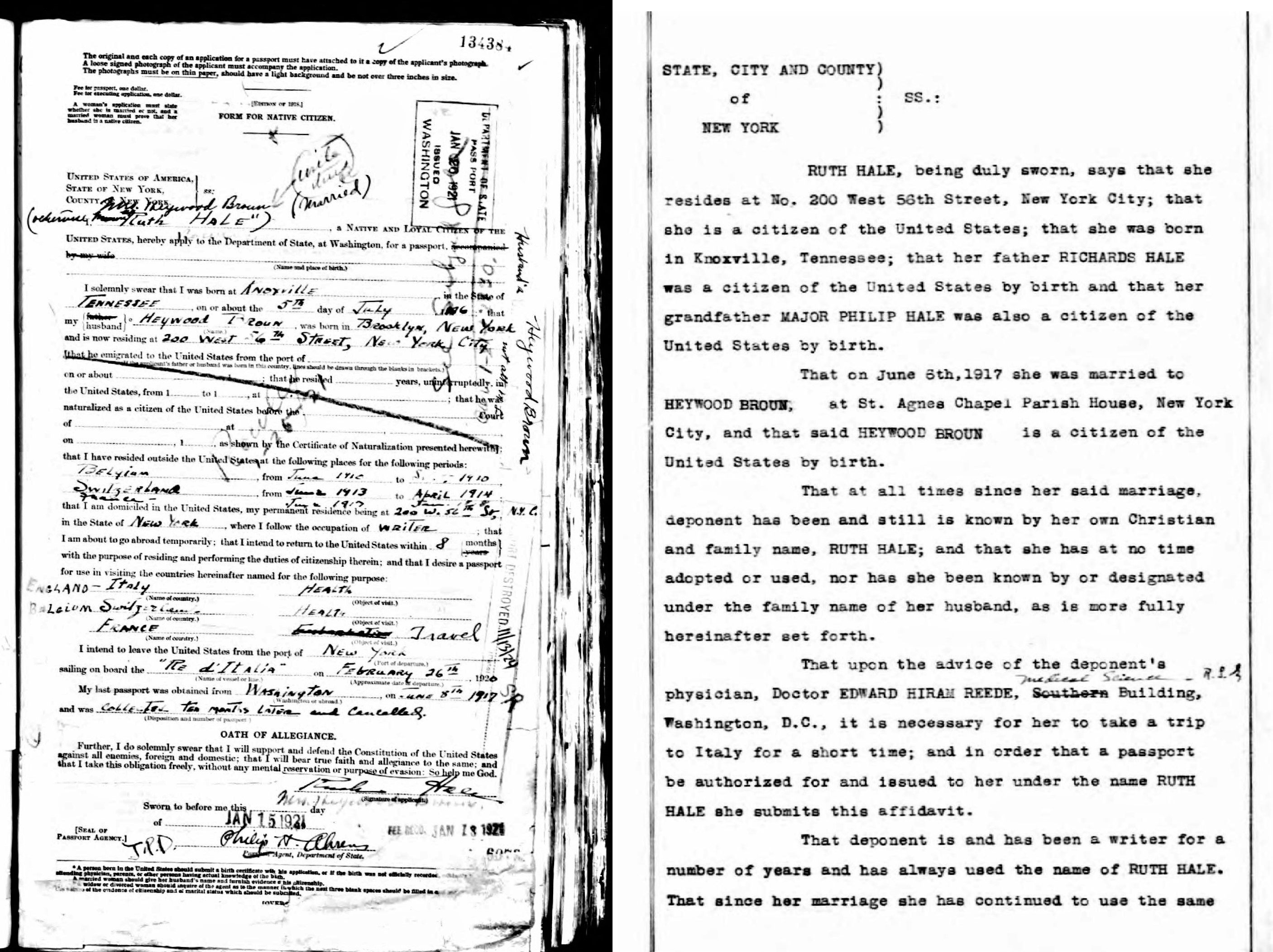 Instead, the bureaucratic back-and-forth inspired Hale to co-found the Lucy Stone League, a group dedicated to protecting a woman's right to her maiden name. "The Lucy Stone League saw passports as the most important battle of all because passports were the ultimate form of identification," says Susan Henry, author of Anonymous in Their Own Names: Doris Fleischman, Ruth Hale, and Jane Grant. "A married woman who kept her name would truly preserve her independent identity if her passport name was her birth name. Beyond that, the Lucy Stone League assumed that if the State Department recognized a married woman's birth name as her legal name, then all government bodies would have to do the same."
In 1922, a press agent named Doris Fleischman dropped a steamer ticket to Europe along with an ultimatum to her boss, the publicist Edward L. Bernays: "If you're not going to marry me, I'm leaving." Bernays duly proposed, and Fleischman decided to go to Europe anyway. With the help of the "Lucy Stoners," Fleischman applied for a passport under her maiden name, and in April 1923, she received a document issued to "Doris Fleischman Bernays, professionally known as Doris E. Fleischman." She then embarked on a three-month business trip across Europe — without her new husband. (Her adventures included delivering a dozen tins of coffee and a crate of grapefruits to Sigmund Freud in Vienna.)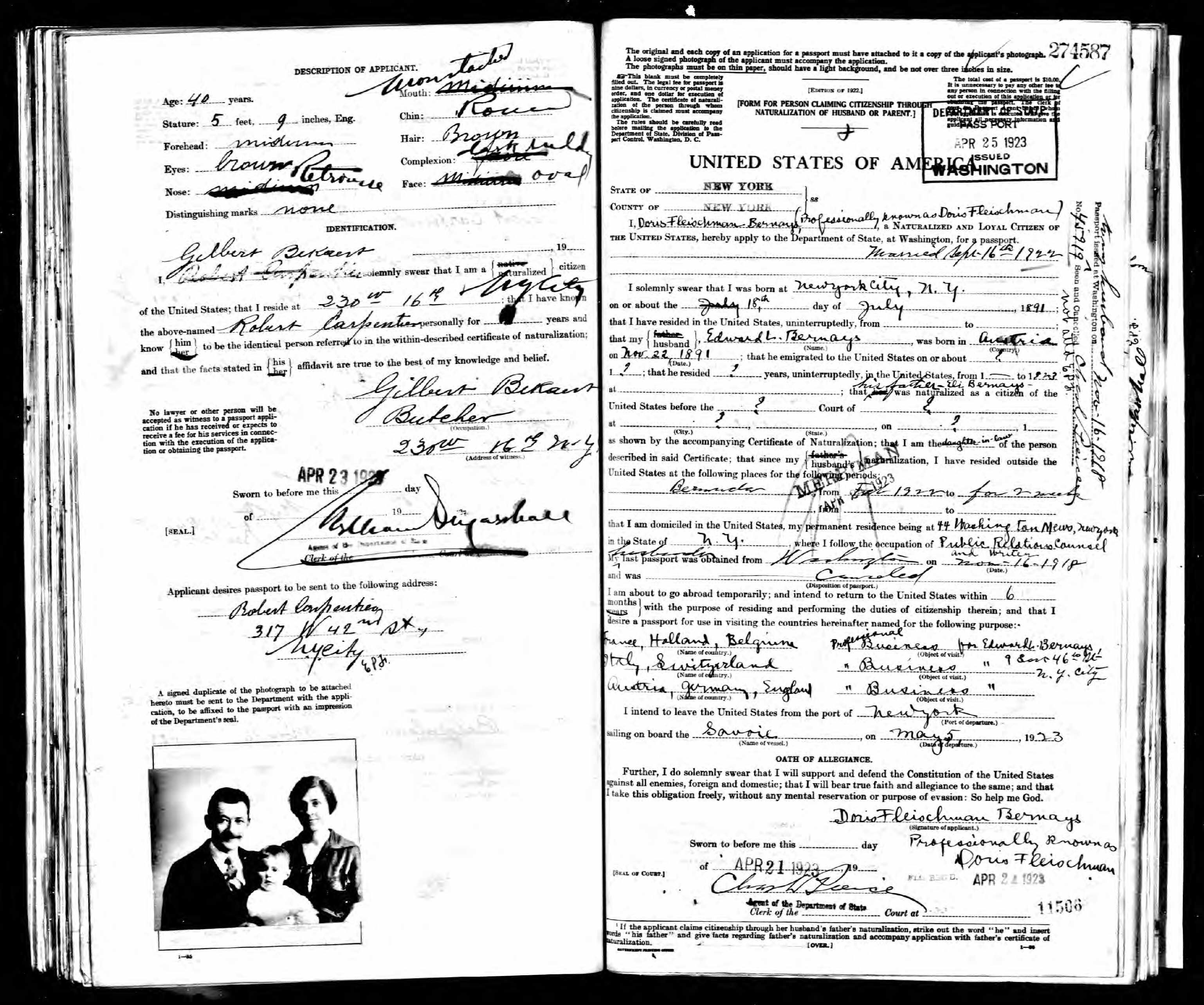 In 1925 the Lucy Stoners encouraged Fleischman to take another crack at the State Department, in order to prod the agency into overturning its rule against issuing passports to married women solely in their maiden names. "Despite arguments about whether a married woman could be known and identified through her maiden name, much of the official concern seemed to be about the 'embarrassment' of the perception it would create, i.e. that although a married man was traveling with his wife, it would appear that he was traveling with a single woman because she did not have his name," says Robertson of the agency's reluctance to capitulate.
This time, Fleischman added a note to her passport application, which read: "Since it is apparent that the purpose of a passport is to establish identity, I assume you will not wish me to travel under a false name." Though other women had recently filed similar suits, Fleischman's application set off a press firestorm, thanks in no small part to her expertise as a publicist. In June, a passport was issued to "Doris E. Fleischman," who promptly set sail for France, this time with her husband in tow.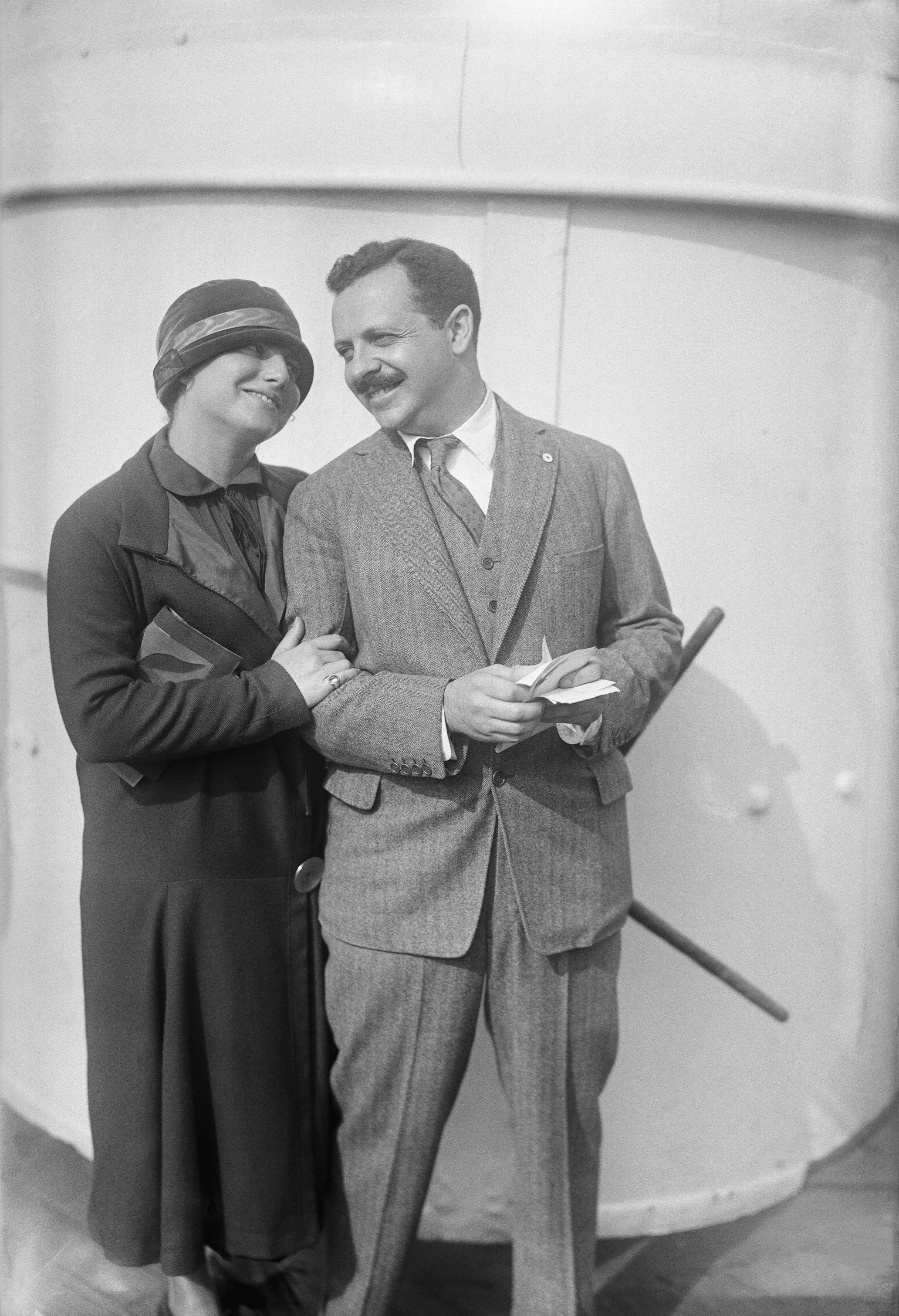 Fleischman's passport was the first legal document issued by a federal agency to a woman under the name she preferred and the first U.S. passport issued to a married woman that didn't designate her as the "wife of" her husband. However, though other women could request passports with similar wording as Fleischman's, the State Department continued to issue passports referring to most women as "the wife of Mr. John Doe" until the late 1930s.  
The decision to drop marital information entirely was unceremoniously announced in a 1937 memo by longtime Passport Division head Ruth Shipley, who later became notorious for denying passports to suspected communists during the Cold War. Shipley's memo was surprisingly straightforward considering the length and public acrimony of the battle over a woman's right to travel under the name of her choice. It read in part: "because our position would be very difficult to defend under any really definite and logical attack, it seems the part of wisdom to make the change."
And with that, women's rights advocates gave American passports their stamp of approval.