When the President and His Chef Feuded Over Cold Beans
It was part of an "enduring rivalry" between African-American and French cooking in the White House.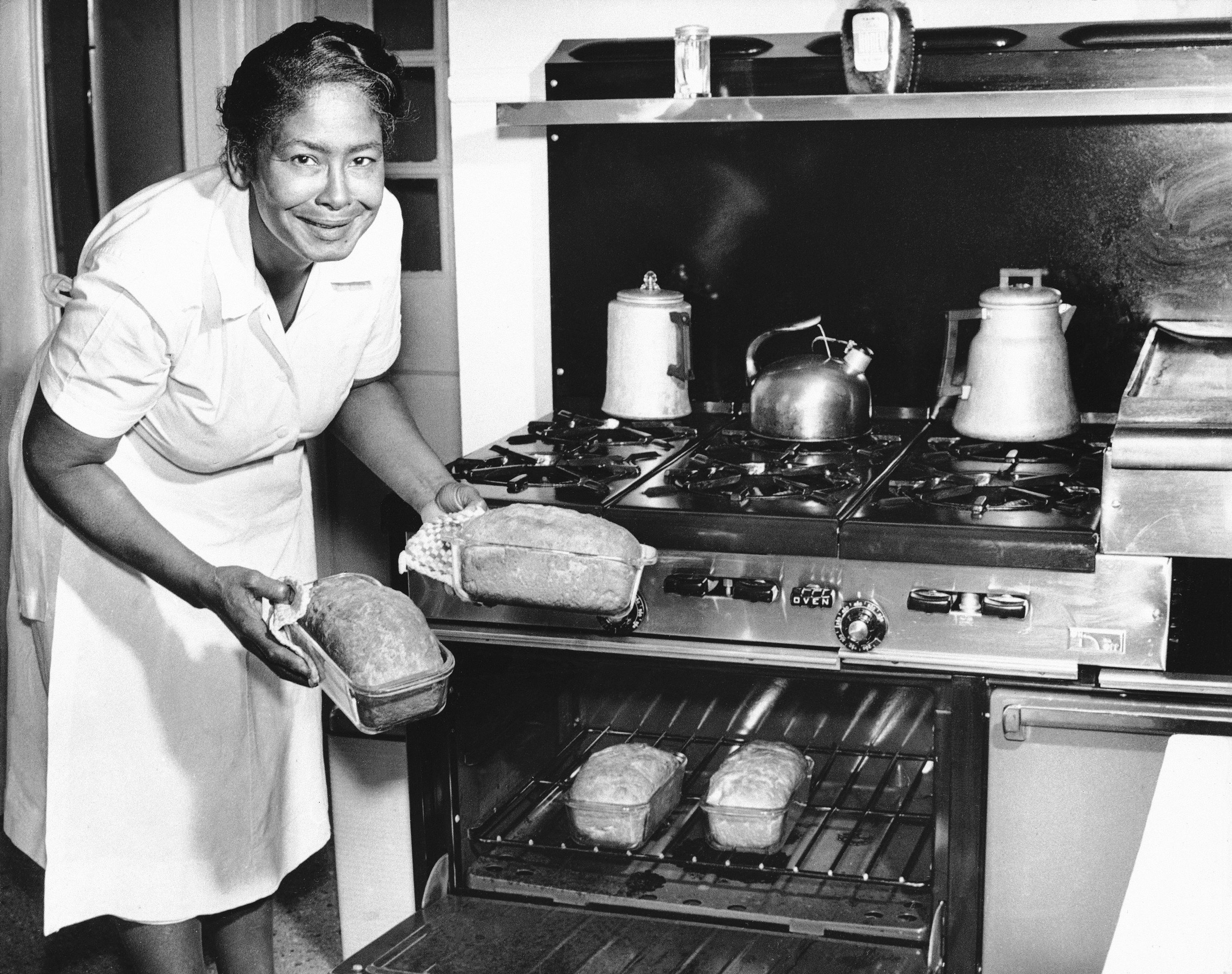 In 2011, the New York Times memorialized the late French chef René Verdon as having "revolutionized" White House cuisine. As an Executive Chef during the Kennedy Administration, Verdon "took full advantage of his platform, elevating standards at the White House overnight and contributing in no small part to the shimmering atmosphere of Camelot," William Grimes writes in the obituary.
Grimes also references a peculiar incident: a 1965 fight between Verdon and then-President Lyndon B. Johnson over a dish of cold garbanzo bean puree. The dish scandalized the chef so intensely that he left his post in protest. "The fall of France came abruptly," Grimes writes. But the Johnsons wanted to be frugal, and they had different tastes. On his way out in 1965, Verdon said he didn't want to "lose his reputation" by cooking "lousy" frozen foods in the White House.
Yet the cold bean puree standoff had larger implications. In Grimes's words, it represented a transition from "shimmering" Camelot cuisine to "simpler" fare under the Johnsons. And these deep-seated disagreements weren't really about the food, but instead what the President's table should represent to the world.
In 1961, incoming First Lady Jacqueline Kennedy interviewed Verdon to fill the newly designated role of Executive Chef at the White House. Facilitated in part by the American public's interest in Jackie, who was a fashionable Francophile, Verdon fit an emerging trend: Americans' interest in all things haute.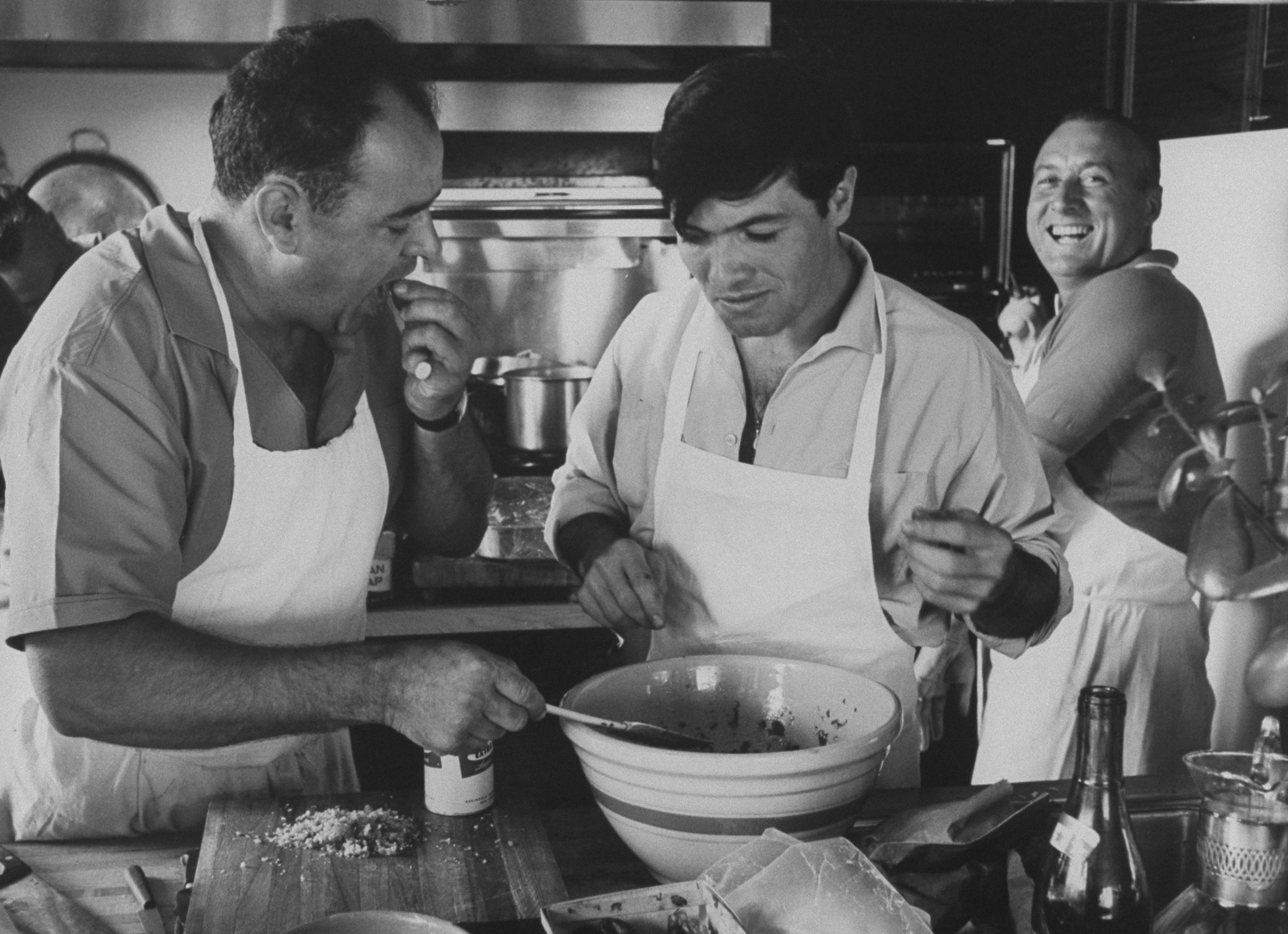 Previously, the habits and values of the Second World War's rationing and austerity had lingered in America. But as time passed, and travel to Europe became cheaper and easier, with flights replacing boat passages, Americans were ready to embrace Europe, especially its food and sophisticated side. This sentiment pervades the introduction of Julia Child's 1961 edition of Mastering the Art of French Cooking. The Kennedys "had a talented French chef named René Verdon, and one read frequently about their spectacular dinners," she wrote. "Americans [were also] beginning to go to Europe almost by droves … and serving [European] meals at home was becoming a matter of pride."
The young, bright Kennedys embodied these trends, and the public's fascination with Jacqueline spilled over into her culinary habits. Verdon's state-luncheon debut for the British Prime Minister was even splashed across the front page of the New York Times. That day, Verdon served trout cooked in Chablis, a roast fillet of beef au jus, artichoke bottoms, and a dessert called désir d'avril (April Desire), comprised of a raspberry and chocolate-filled meringue shell.
But on November 22, 1963, Kennedy was assassinated. That same day, Lyndon Johnson assumed the presidency. He also became René Verdon's boss. From the start, the Texan and the Frenchman did not see eye to eye, and both small details and significant decisions about White House cuisine fueled their squabbles.
Among their most bitter feuds was a war on whether to stock fresh or frozen vegetables. Early in his presidency, the frugal-minded Johnson hired a "food coordinator" to implement cost-cutting measures in the White House kitchen, and the coordinator recommended frozen vegetables as an easy ingredient swap. Verdon, a French native schooled in its culinary practice of letting the freshest and most seasonal produce dictate the meal, protested. Johnson and Verdon also disagreed over appropriate menu items for state dinners. Verdon loathed the Texas-inspired menus of spare ribs, chili con queso, and hamburgers preferred by the Johnsons. And then, of course, there was the cold bean puree. Even biographies of Lady Bird Johnson reference the deep gulf between the Johnsons and Verdon on food and thrift.
Within two years, Verdon was out, replaced by Zephyr Wright, the Johnson's family cook of 21 years. Wright was an intuitive and exceptionally talented African American cook who specialized in making virtuosic soul food. As Johnson's brother Sam once wrote, her food "made you wish you had two stomachs." Wright began cooking for the Johnsons in 1942, to fund her college education. She continued on with the family even after earning her degree, and she served as their personal chef until LBJ left office in 1969.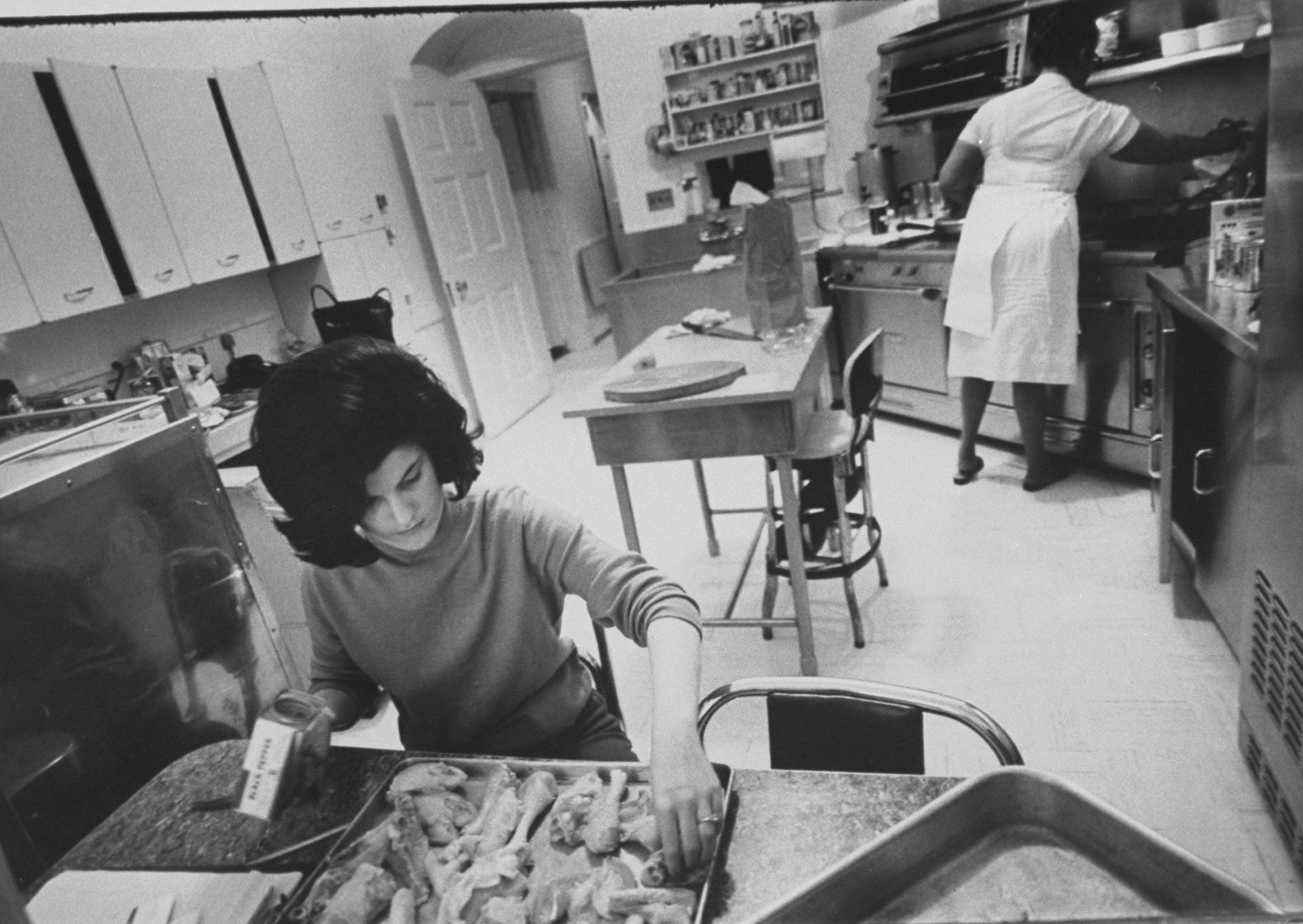 In many ways, this tetrad was no bigger than the people directly involved in it. Yet the feud also illustrates what author and soul food scholar Adrian Miller characterizes as an "enduring rivalry" between African-American and French cooking in the presidential residence.
The earliest chefs in the White House, well before a term like "Executive Chef" was bandied there, were the presidents' slaves. Later, in the wake of the Civil War, many free African Americans made their way to Washington, D.C., where cooking was a respectable, well-paying job that did not require formal education. As Miller makes clear in his book The President's Kitchen Cabinet: The Story of the African Americans Who Have Fed Our First Families, from the Washingtons to the Obamas, the story of the Presidential kitchen isn't just incomplete by failing to acknowledge the role and impact of African American chefs. Its history doesn't exist without recognizing their central and long-lasting presence in it.
Zephyr Wright's legacy is among the longest-lasting in the White House Kitchen. Unlike Verdon, Wright's debut didn't make the front page of the New York Times. Julia Child never mentioned Wright's influence. And perfectly cooked spare ribs weren't considered the vanguard of American cuisine. But the American public was still interested.
In a 1963 interview with Time, Lady Bird Johnson spoke fondly of Zephyr and her "[expertise] at spoon bread, homemade ice cream, and monumental Sunday breakfasts of deer sausage, home-cured bacon, popovers, grits, scrambled eggs, homemade peach preserves, and coffee." Wright's Pedernales River Chili is probably her most famous "family recipe" crafted for the Johnsons. (Rather than beef, LBJ preferred his chili with venison.) Named after LBJ's Hill Country Ranch, Wright's chili con carne became famous enough that Lady Bird had it printed on recipe cards that she mailed to the many Americans who wrote to her requesting it.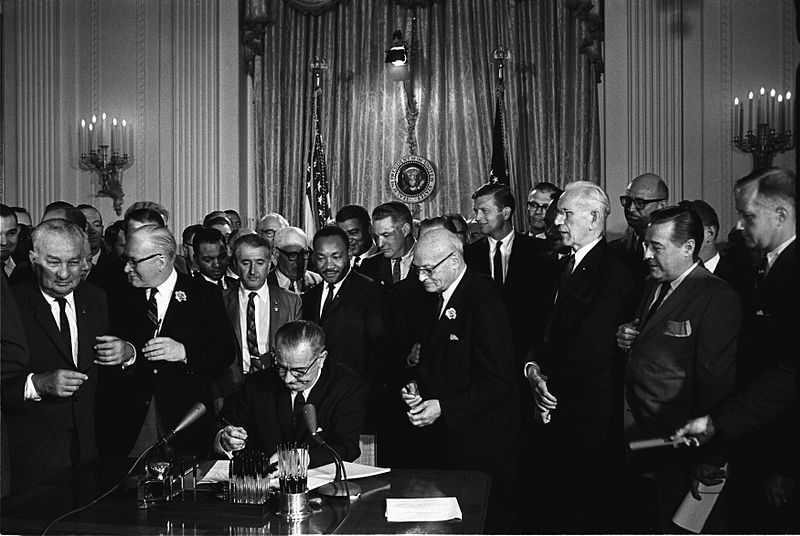 Yet Wright's most important public-facing work was of a different nature, one focused on the pressing civil rights abuses faced by African Americans. A government official from the 1960s remembered attending an awkward lunch at the Johnsons' house before he became president. When Johnson directed Wright to drive with her husband to Austin, Texas, she told him no: "When [we] drive to Texas and I have to go to the bathroom, like Lady Bird or the girls, I am not allowed to go to the bathroom. I have to find a bush and squat. When it comes time to eat, we can't go into restaurants. We have to eat out of a brown bag. And at night, Sammy sleeps in the front of the car with the steering wheel around his neck, while I sleep in the back. We are not going to do it again." In response, Johnson walked right out of the room.
Several years later, on July 2, 1964, Lyndon Johnson signed the Civil Rights Act. He gave the pen he used to sign it to Zephyr Wright, telling her she "[deserved] it more than anyone else." Many believe that Wright explained the realities of racism to him, and, as Miller notes, Johnson used examples of the racism Wright faced when pressing for the bill. She used her proximity to the powerful family to make her experience of inequality legible and human. As the woman in charge of their table, she had that ability.
Gastro Obscura covers the world's most wondrous food and drink.
Sign up for our email, delivered twice a week.