Why Were Hellfire Missiles Found on a Passenger Plane?
One news agency said the missiles were in coffins.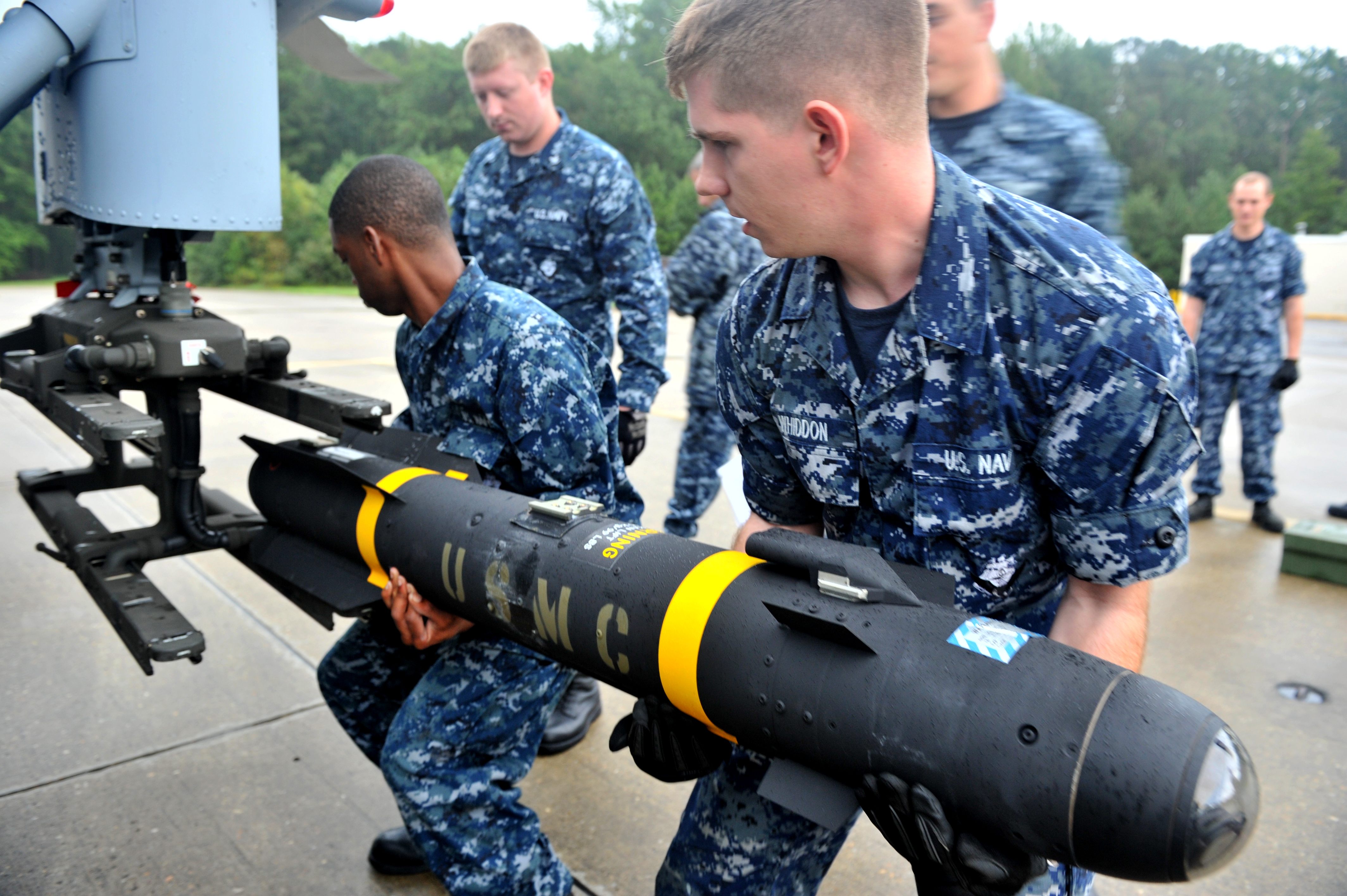 U.S. Navy soldiers loading a Hellfire missile onto a helicopter. (Photo: U.S. Navy/Public Domain)
If you're waiting at an airport in Portland, Oregon wondering why your shipment of Hellfire missiles never arrived, authorities might want to speak to you.
Two of the American-made missiles turned up Saturday in the cargo hold of a passenger plane in Belgrade, Serbia, according to the Associated Press. The missiles' ultimate destination? Portland, according to documents tied to the missiles. They had originally come from Beirut.
The missiles were discovered by a bomb-sniffing dog hidden inside coffins, a Turkish news agency said. A Serbian source later told Reuters that the missiles were found in "transportation crates."
A different source told the news agency that there wasn't much to see here: the missiles, the source said, were training missiles being returned to the U.S., with full knowledge of American authorities.
But American officials have not commented, and Serbian authorities are still trying to determine whether the missiles contain live warheads.