Meet the Boosters Celebrating the World's Best Bollards
These pieces of infrastructure can be an unexpected source of delight.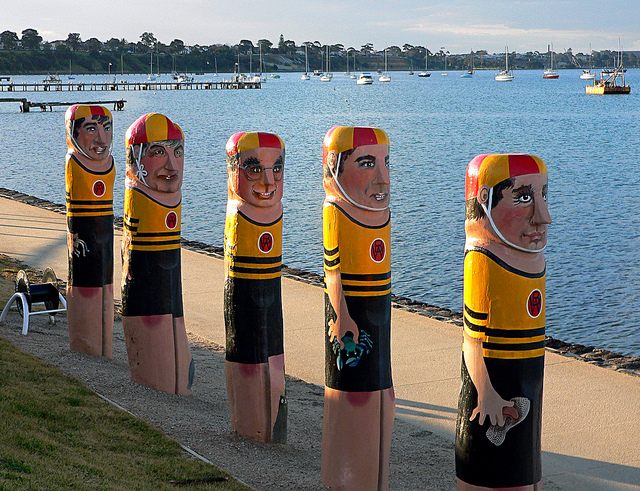 Ask the World Bollard Association, on Twitter as @WorldBollard since February 2018, what they're up to, and they'll remind you that that they have half a billion bollards to look after. Bollards, for the uninitiated, are the posts and other solid objects used to control the movement of cars in public space. The term originated in the 1840s to describe the posts used to moor ships along docks and has since come to describe a panoply of practical objects sticking out of streets and sidewalks across the world.
Once you start looking for them, you'll see them everywhere, and they can be an unexpected source of delight. A surprising amount of creativity goes into bollard design: Recently the World Bollard Association has highlighted pencil-shaped bollards with an added flourish of street art, the rare "ice cream topped torpedo bollard," and Playmobile bollards.
In the eyes of the WBA, which has a cheeky sense of humor and no other obvious web presence aside from its Twitter account, "All bollards are exceptional." Late last month, the organization announced a new "Win a Bollard" contest, with a "Monoscape Spherical 500 Grey Concrete Bollard worth a massive £451.29" as the prize.

The WBA, which describes itself as a "not-for-profit organization"—"We do it for the love of bollards. And world peace," a spokesperson tells us—will be announcing the winner of the contest "imminently." In the meantime, the group agreed to answer a few questions from Atlas Obscura.
Why did you choose the Monoscape Spherical 500 Grey Concrete Bollard as the prize for your bank holiday give away?
The Monoscape Spherical 500 Grey Concrete Bollard is a classic. Our previous competition for a Standard Monoscape Bridgeford Smooth Grey Concrete Bollard worth £178.84 attracted over 2,000 entries, so we knew we had to up our game this time around.
There are so many types of bollards—what recommends this one?
Just look at it. It's magnificent. It's iconic. It's a wonderful shade of grey. Obviously, we look after over half a billion bollards worldwide, so choosing a favorite is not easy; it's like being asked to pick your favorite child. But sometimes, one bollard just stands out.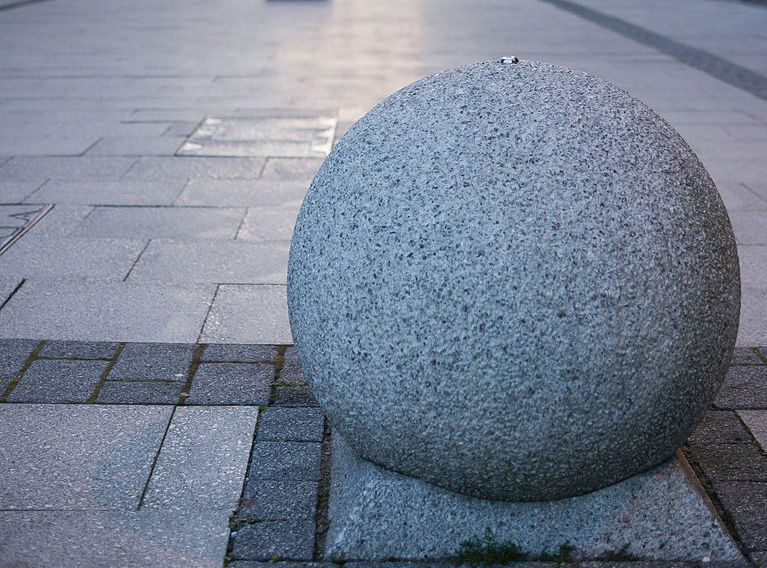 What inspired the formation of the World Bollard Association?
The World Bollard Association was founded by Jimmy Bollard in 1742. [Ed note: We cannot independently confirm that a bollard-loving man named Jimmy Bollard existed in the 18th century.] There was so much global love and admiration for bollards, yet there was no international organization in charge of the upkeep, promotion, and general welfare of bollards.
How does one become a member?
One cannot become a member. Membership is strictly restricted to a few select people who make up the board of the World Bollard Association and whose identity needs to remain protected for obvious security reasons.
If bollard fans want to seek bollards in the wild, where would you recommend looking?
Are you joking? They just need to open their eyes. Bollards are EVERYWHERE.