In Palestine, Protecting One of the World's Oldest Olive Trees Is a 24/7 Job
Salah Abu Ali often sleeps beneath his ancient charge.
Salah Abu Ali has three children. But he has another son here, he says, pointing towards the gnarled trunk of the Al Badawi tree. Weathered and ancient, it looks more like an oak than an olive tree, with muscular stalks and a cavernous trunk. Sensing confusion, Ali walks to the tree. He kneels below the branches and gently caresses a small sapling that's sprouted near the base. He says he found it on the day his last son was born.
In the sleepy Palestinian village of Al Walaja, on the outskirts of Bethlehem, Ali wakes every morning to tend to his family's orchard. Entering through a neighbor's yard, he trots down the grove's narrow paths in a way that belies his age, occasionally reaching down to quickly toss aside trespassing stones; briskly descending verdant terraces, one after another until he comes to the edge of the orchard. It is at this edge where Ali spends most of his day, pumping water from the spring above or tending to the soil. It is where he sometimes sleeps at night, and where he hosts people that have made the pilgrimage to the Holy Land. But many come for the tree, an olive that some believe to be the oldest in the world.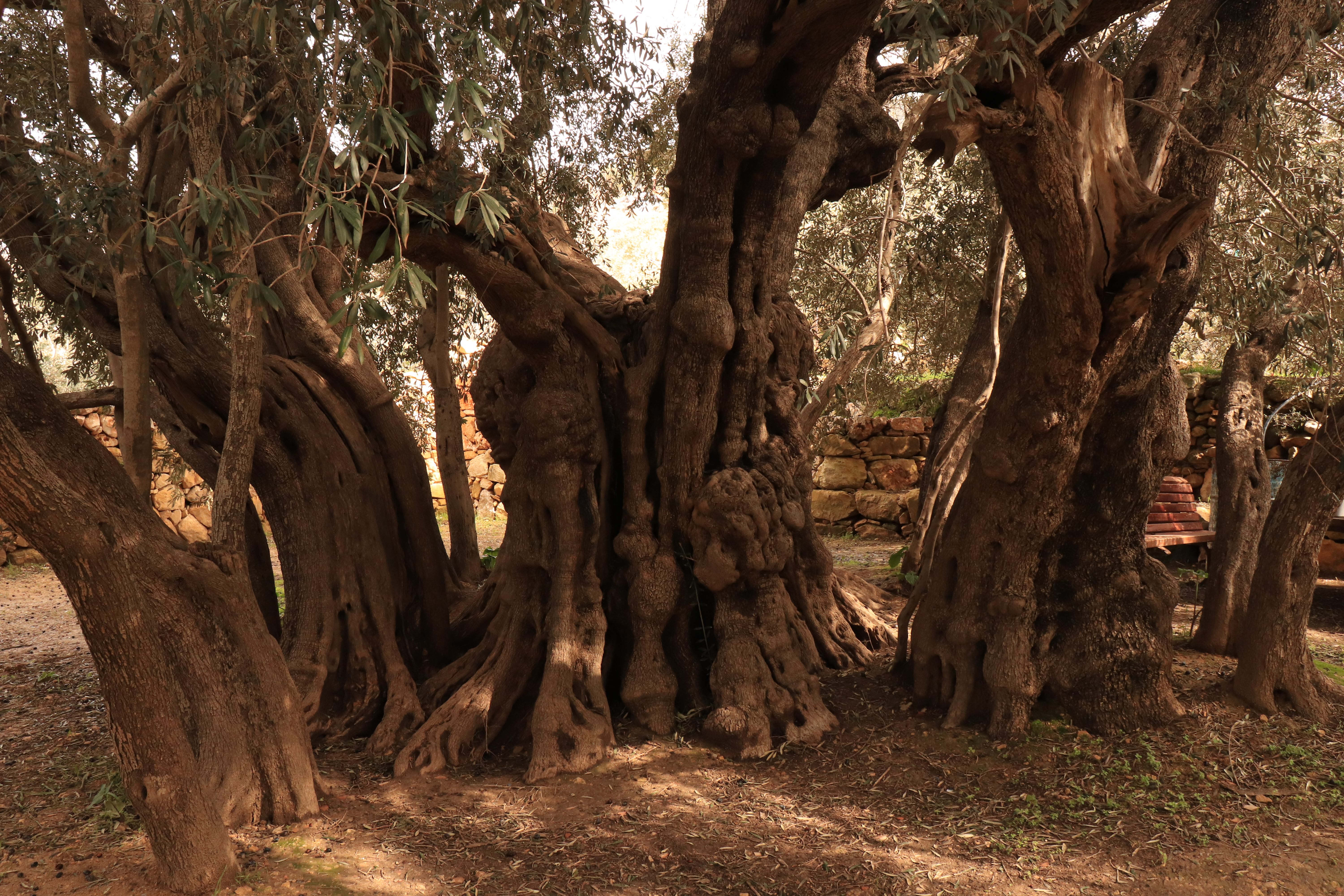 The Al Badawi tree is one of a handful of olive trees in the eastern Mediterranean that are more than 2,000 years old. In 2010, two teams, one from Italy and another from Japan, carbon-dated Al Badawi. They came up with an age range of 3,000 to 5,500 years old. The top end of that spectrum would make the Al Badawi tree the oldest olive tree in the world, but it's impossible to know for certain.
Regardless, the tree holds religious, historical, and cultural significance for the people of the village and those that come from abroad to visit. "Those that know it, come," Ali says, adding that the tree was once a pilgrimage site for Sufis. It is said that the tree got its name from Sheik Ahmad al-Badawi, an Egyptian Sufi holy man who spent much of his time beneath its branches. Olive trees are also repeatedly mentioned in the Bible, and their branches have become a universal symbol of peace.
But the olive tree of Al Walaja has become something else to its residents. Now, it's a symbol of resistance. The village is a shadow of its former self. Most of the village's residents were forced to flee their homes amidst heavy fighting during the 1948 Arab-Israeli war. "In 1948, we came here and slept under the trees," Ali says, as Israeli military personnel chant during drills in the valley below. After the dust settled and the demarcation lines were drawn, Al Walaja had lost around 70 percent of its land.
The town was further eroded after Israel captured the West Bank during the Six-Day War in 1967. Israel then expanded the Jerusalem Municipality, annexing around half of what was left of the village.
More recently, Israel's separation wall threatened to once again cut the village in two, isolating the Al Badawi tree. But residents won a court battle which saw the chain-link wall diverted around the village. The wall now stands just below Ali's family orchard, separating the new village from the site of the old, just across a narrow valley.
Despite the court victory, dozens of homes have been bulldozed to make way for the Jerusalem Municipality. Al Walaja still sits isolated, hemmed in on nearly all sides by Israel's separation wall and no longer able to access uncultivated farmland or many of the village's once-famed springs.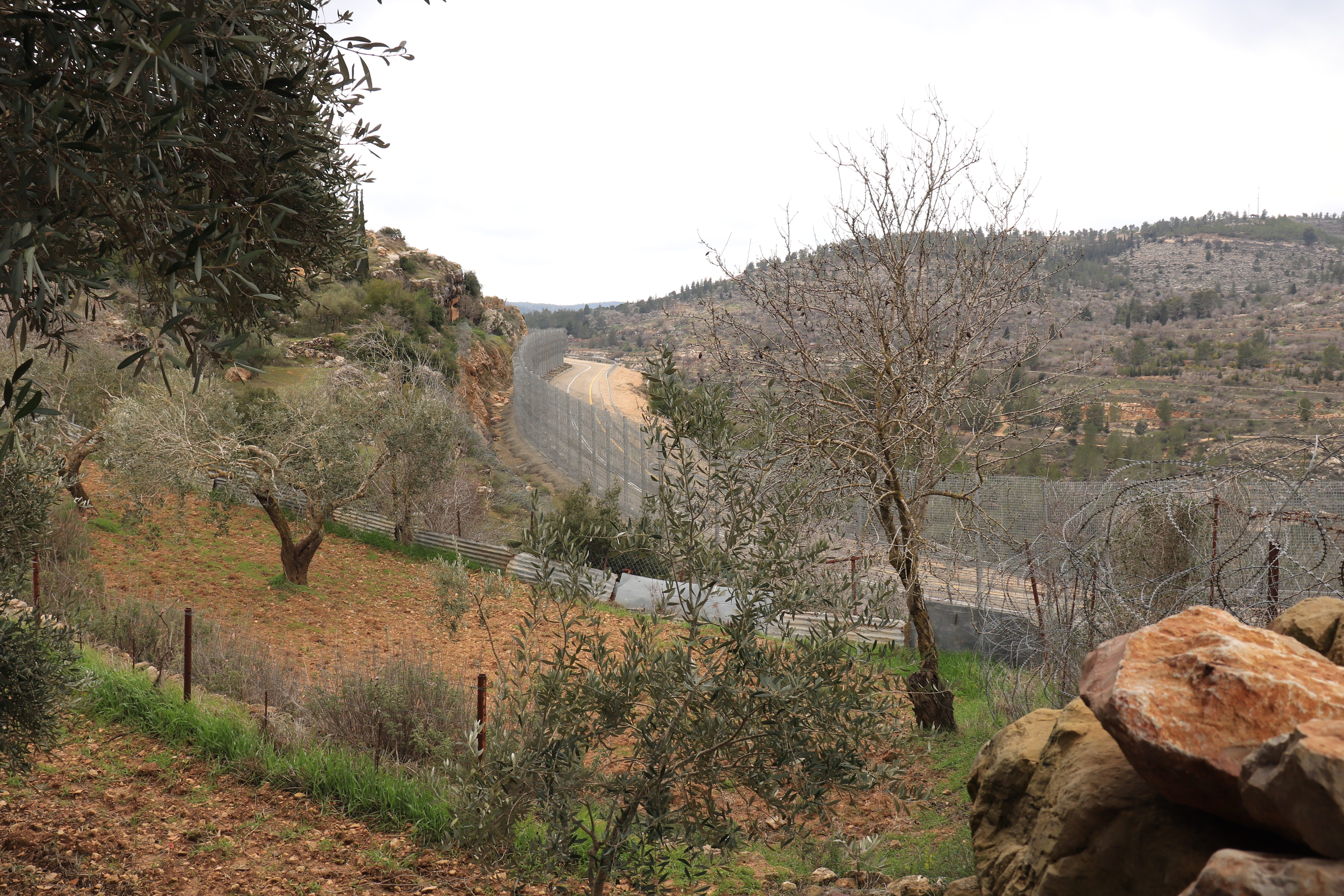 It's hard to imagine what might have become of Ali if he had been torn from the tree. He now considers it his life's work to protect it. His sons help, and often sleep under the tree, he says, as he sometimes does and like his father did before him. The Palestinian Authority now pays Ali a small monthly sum to guard it, no doubt worried about reports of settlers and soldiers burning and cutting down ancient olive trees in other parts of the West Bank. According to the United Nations, approximately 45 percent of agricultural land in the West Bank and Gaza Strip contain olive trees, providing income for some 100,000 families. "The Palestinians are attached to the olive tree," Ali says. "The olive tree is a part of our resistance and a part of our religion. With the olive tree we live, and without it we don't live."
Olive trees have an ability to survive where other trees cannot, clinging to the craggy, arid landscapes of the Levant, asking for nothing more than a little water and care. And for centuries, people have depended on the olive tree for food and oil in this region, possibly as far back as 8,000 years. However, a tree as large as Al Badawi requires special attention and more water. It's only just recovering from a recent drought.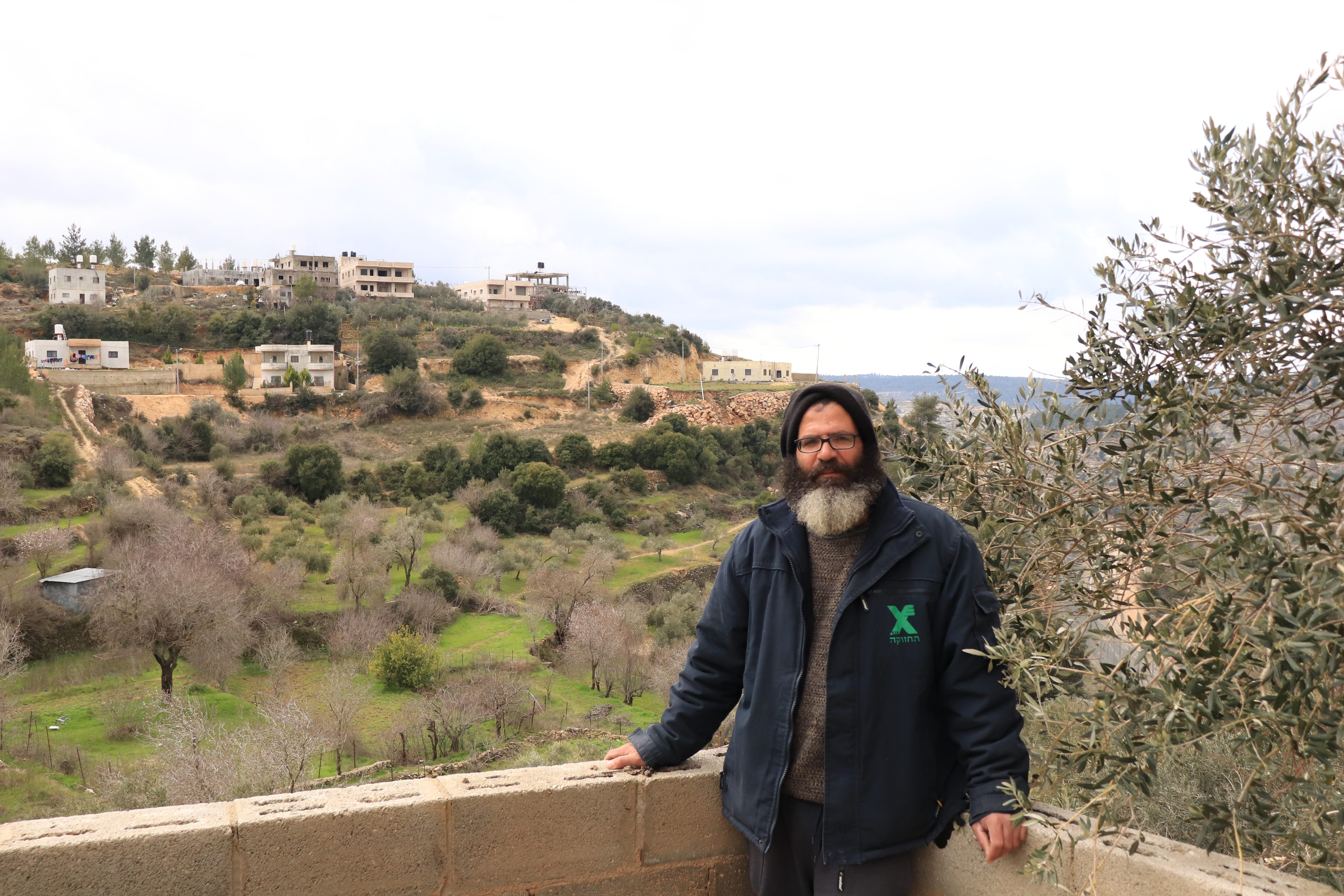 The past five years have been especially hard, Ali says, as he gets up to check a hose he uses to pump water from a shallow spring above. One year, the tree was barren and did not produce anything. Last year, with the help of a healthy rainy season, Ali was able to harvest 400 kilograms, or nearly 900 pounds of olives. "20 years ago, there was more rain and it made 600 kilograms regularly," he says.
Despite this, Ali believes the tree will live on. "It's better than people," he says. But even though the land it stands on has been contested since time immemorial, people have nurtured the tree for just as long, all the way through the founding of Judaism, Christianity, and Islam. If Al Badawi is not cared for by his family, Ali says, the task will surely be taken up by another.
Gastro Obscura covers the world's most wondrous food and drink.
Sign up for our email, delivered twice a week.