The Premeditated Zucchini Switcheroo
A library mystery.
Stamford, Connecticut, is a city of some 120,000 people, served by a main downtown library and four smaller branches. One of those, the idyllic Weed Memorial and Hollander Branch, which is housed in a 19th-century farmhouse, was this week the location for a heinous, vegetable-based crime.
THIS IS NOT A JOKE someone stole a zucchini from our library garden and left a cucumber in its place. any leads in this case are appreciated pic.twitter.com/qJ7QYPAmhx

— Marissa Bucci (@village_witch16) August 8, 2017
The branch has a sunny outdoor patio where, for the last year, Youth Services Librarian Marissa Bucci has been tending to its very own garden—two raised beds, and a whole lot of plants. But disaster struck on Tuesday, August 8, when an intruder found their way to the zucchini patch.
Bucci had been nurturing a single, promising zucchini and counting the days until it was sufficiently large to pick. When she went to water it earlier this week, however, she spotted "a very light, zucchini-shaped object in its place," she said. "I was like, 'That's not right.' I got closer, and noticed that it wasn't actually attached to anything. And," she said, "that it was a cucumber. In the middle of a zucchini plant."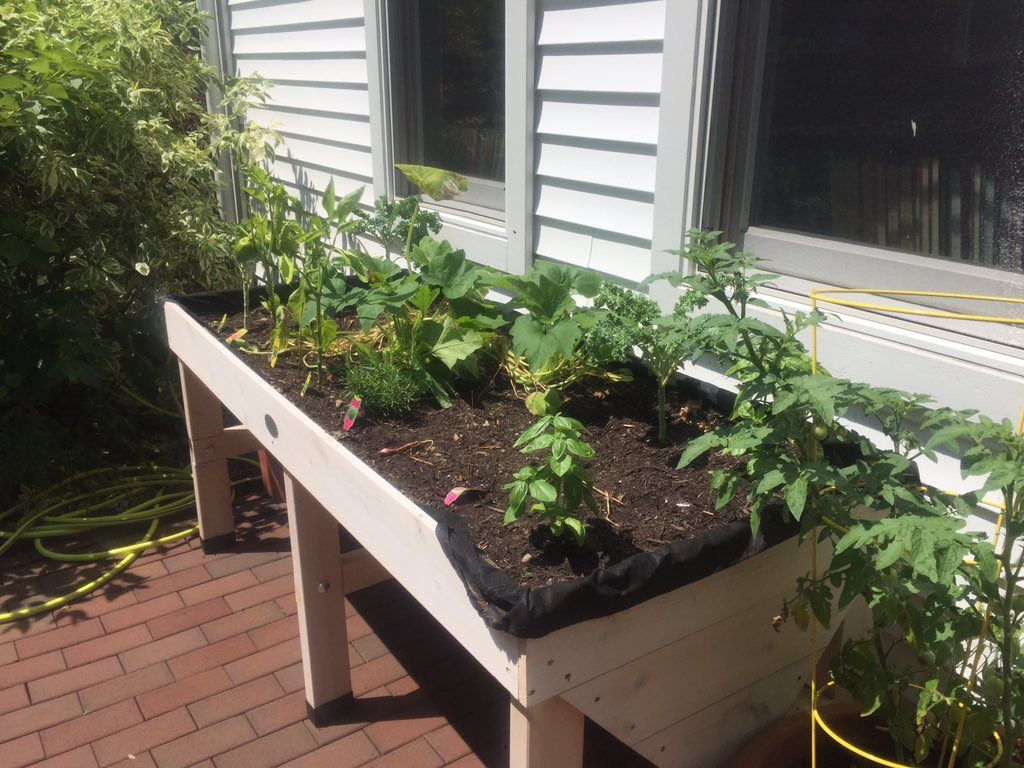 The culprit had found their way to the patch, armed with two cucumbers. After cruelly tearing the zucchini from its home, they surreptitiously laid a cucumber in its place. The other was placed elsewhere on the plant. "They were just nestled, as if though they belonged there and they were growing there. It was premeditated."
Before installing the garden, branch supervisor Erin Shea said, they had considered the possibility that people might steal their produce. With no fence and no cameras, the library's garden is defenseless—but they decided it was a risk they were happy to take. They hadn't considered, however, that they might play victim to a swap so shocking it shook them to the marrow.
As yet, they have no leads on who might be behind the swap. "We're just going to wait and see if any other produce gets replaced," Shea said. And if they do? She laughs. "We'd probably find that quite funny."
Gastro Obscura covers the world's most wondrous food and drink.
Sign up for our email, delivered twice a week.