Into the Bonebed: Explore the Life Cycle of a Fossil at The Mammoth Site
Members Only
1.5 hours
Free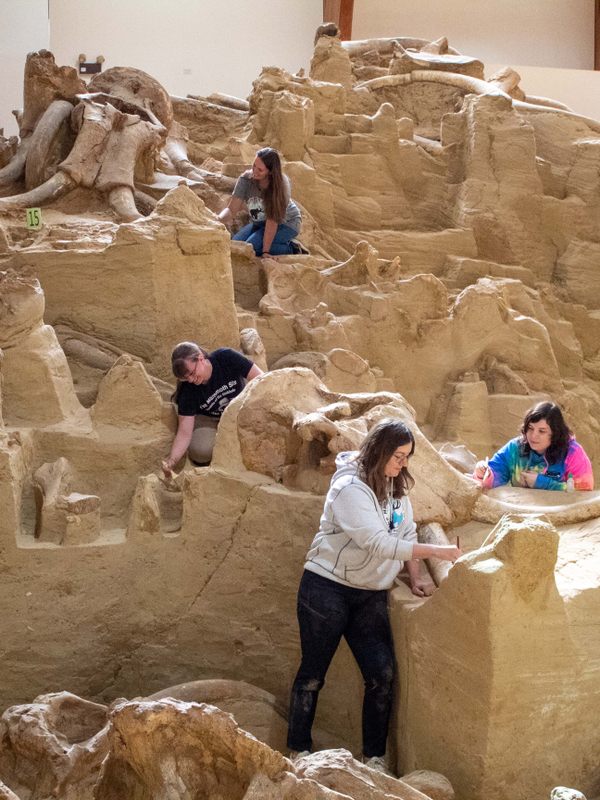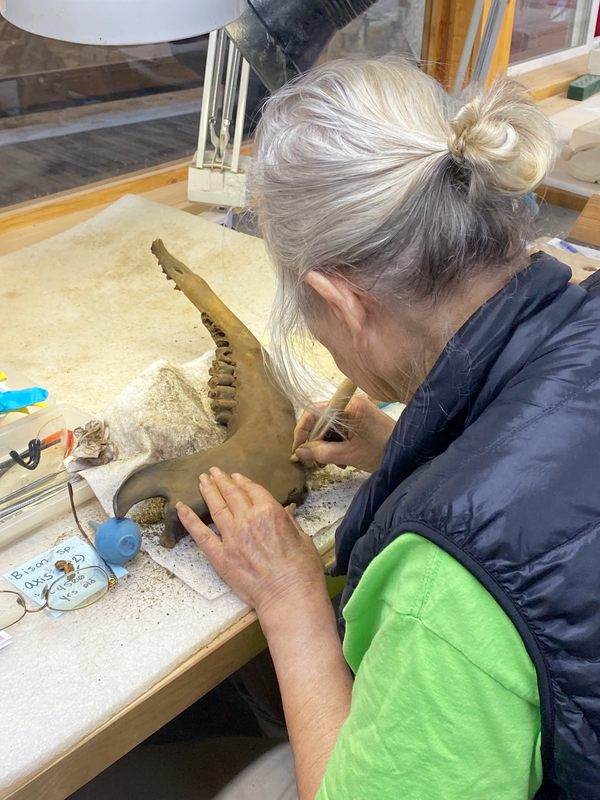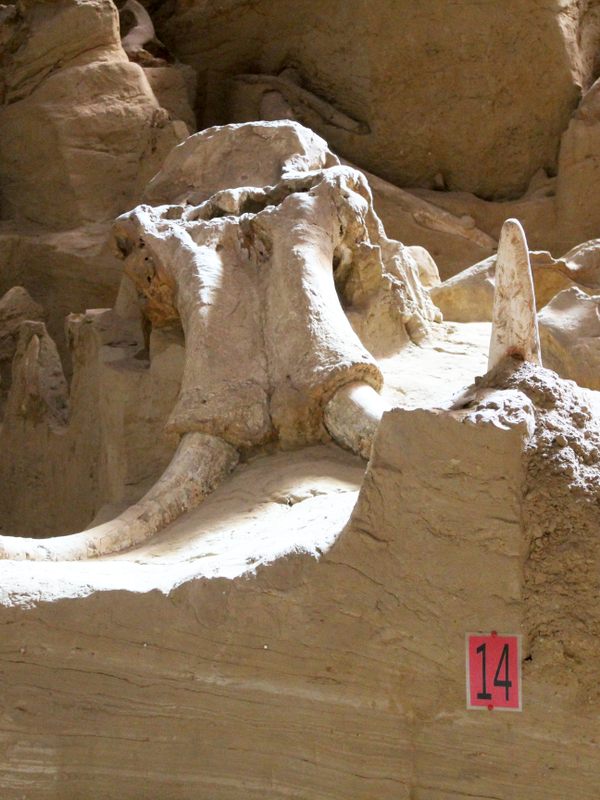 What We'll Do
Jump into an active dig site and discover what happens to a fossil after it's taken from the ground!
In 1974, heavy equipment operator George Hanson made a discovery while digging up land at the site of a future housing development. What he stumbled upon turned out to be a massive mammoth graveyard! In light of the discovery, the housing plan was scrapped and the site was turned into a unique research facility, The Mammoth Site at Hot Springs. Since Hanson's initial revelation, more than 60 mammoths have been found and scientists continue to make new discoveries at the site.
During this exclusive virtual experience, Dr. Jim Mead, The Mammoth Site's Director of Research, will take guests through various areas of The Mammoth Site at Hot Springs, a one-of-a-kind dig site and museum. He'll show us how fossils are unearthed, what happens in the prep lab, and where fossils go after they've been processed. We'll start in the Bonebed, an active paleontological excavation site where research and excavation are ongoing. Next, we'll head into the Prep Lab where fossils are meticulously prepared and conserved before being used in a variety of different manners. Finally, we'll get to peek at specimens housed in collections away from the public eye.
Come dig in!
About Your Host
Dr. Jim Mead
Dr. Jim Mead
Jim Mead earned a Bachelor of Art degree in Anthropology, Master of Science in Geosciences, and in 1983 a Ph.D. in geosciences/paleontology (University of Arizona, Tucson). His 33 years of academic work included being chair and developer of the Department of Geosciences at East Tennessee State University (2008-2016) and 25 years at Northern Arizona University where he served as chair of Geology and Director of the Quaternary Sciences Program. In May 2016 he became Director of Research at The Mammoth Site (Black Hills, South Dakota) where he on day-one helped establish the locality in 1974. Since 1974 he has been working on Ice Age biotic community reconstructions in the Black Hills, Great Basin of Nevada, and the greater Intermountain West based primarily on cave excavations. With over 180 peer reviewed articles and book chapters including 4 books, Mead is currently focused on Pleistocene mammal, reptile, and amphibian fossils, including ancient dung remains from western USA into northern Mexico.
What Else You Should Know
Access to this online experience is free for Atlas Obscura Members. Unlock more wonder by becoming a member today!

Once registered, you can access the Zoom room for this experience through your confirmation email or Eventbrite account. Atlas Obscura online experiences are recommended for attendees age 13+.

This online experience will be recorded. A temporary link to the recording will be provided in a follow-up email to all ticket holders within 72 hours after the event. Access to this recording will be available for seven days.
We provide closed captioning for all of our online Member Experiences, as well as transcripts upon request. Please reach out to us at membership@atlasobscura.com if you have any questions, requests, or access needs.

This event is one of Atlas Obscura's Membership Experiences. At Atlas Obscura, our mission has always been to inspire wonder and curiosity about the incredible world we all share. Now, more than ever, there's a need to stay connected—not only to our sense of wonder, but to each other.

We encourage you to follow and share the hashtag #AOExperiences for more incredible online experiences and courses with Atlas Obscura and our friends. And check out AtlasObscura.com, the definitive guide to the world's hidden wonders, to keep virtually exploring the world through the website's atlas of amazing places, unique stories, and videos.
Dates and Availability
Atlas Obscura Members get free access to this and other exciting online experiences!
Become a Member