What We'll Do
This course has already started! However, you can still join if you'd like to (and we hope you will!). Students enrolling after the course start date and time will have access to a recording of the first session (which will be emailed to participants within 72 hours) as well as the option to attend remaining sessions live. Please select the "Join Late" ticket type to enroll after the course has begun.
In this four-part lecture series, trace the history of cheesemaking and learn how to taste, identify, serve, and pair different kinds of cheese. 
Course Description
Join cheesemonger, author, and self-proclaimed Cheese Preacher Erika Kubick for a glimpse into the long relationship between humans and cheese. We'll look at how the art of cheesemaking has evolved through time and space, from theories on its origin to the creation of monastic cheese, the rise of Industrial Revolution-era cheddar, the happenings of contemporary creameries, and beyond. While deepening our understanding of where cheese comes from, we'll also learn more about how to serve and pair it, with the second half of each class dedicated to tasting, pairing, and plating one specific category of cheese. Not only will you leave this course with the confidence to buy, serve, taste, and pair different kinds of cheese, but also a new or renewed reverence for cheese of the past, present, and future. 
Gastro Obscura Courses: delving deep into the world's culinary curiosities with expert instructors.
Syllabus At A Glance
There are four total sessions included in this purchase, each lasting for 1.5 hours on four consecutive Wednesdays beginning December 1.
Session 1 (Wednesday, 12/1, 7–8:30 PM ET): The Beginning: Theories on discovery and ancient cheeses
Tasting focus: fresh cheese
Session 2 (Wednesday, 12/8, 7–8:30 PM ET): Medieval Cheeses: From dairy maids to cheese monks
Tasting focus: bloomy and washed rind cheeses
Session 3 (Wednesday, 12/15, 7–8:30 PM ET): Cheese in the New World: Alpine cheese & the rise of cheddar 
Tasting focus: aged cheeses such as cheddar Gruyère, and Gouda
Session 4 (Wednesday, 12/22, 7–8:30 PM ET): Cheese of Today: The American cheese revolution, contemporary creameries, and final discussion
Tasting focus: today's star cheeses
Between Sessions
Students who would like to participate in tastings during class should visit their local cheese counter outside of class to find and sample a cheese from the featured category. They'll also be encouraged to try out one of the recommended pairings with that cheese. We'll share our experiences at the beginning of each class and talk about what we did and didn't like about it. Further reading resources will be provided but are not required.  
Course Materials
Students will receive a shopping list each week detailing recommended cheeses to purchase at a grocery store or cheese shop. Equipment we'll be using during the plating and tasting workshop includes a cutting board, plate, dinner knife, and chef's knife. 
Pricing Options
We currently offer tiered ticket pricing in an effort to increase accessibility for all students, regardless of economic situation. Our lecture series are available at three ticket prices, with a limited number of no-pay spots available for students who could not otherwise participate. This model is intended to support a wider range of students as well as our instructors. To learn more about our tiered sliding scale pricing model, please visit our FAQ page.
Atlas Obscura Online Courses
Our online courses offer opportunities for participants to emerge with new skills, knowledge, connections, and perspectives through multi-session classes designed and taught by expert instructors. Courses can take one of two forms: Seminars are intimate, interactive classes—capped at nine to 25 students—exploring topics and crafts through discussion, workshops, assignments, and in-class activities. We also offer lecture series that can be attended live, or viewed via a recording that will be shared within 72 hours after each session airs. Class recordings for lecture series will be available with a temporary password for up to two weeks following the final session of the course.
To learn more about our current course offerings, please visit www.atlasobscura.com/online-courses.
For answers to commonly asked questions, check out our FAQ page here.
Where We'll Be
Once registered, you'll receive a confirmation email from Eventbrite that will provide access to the class meeting. Please save the confirmation email as you'll use it to access your course via Zoom on each scheduled date and time.
About Your Instructor
Erika Kubick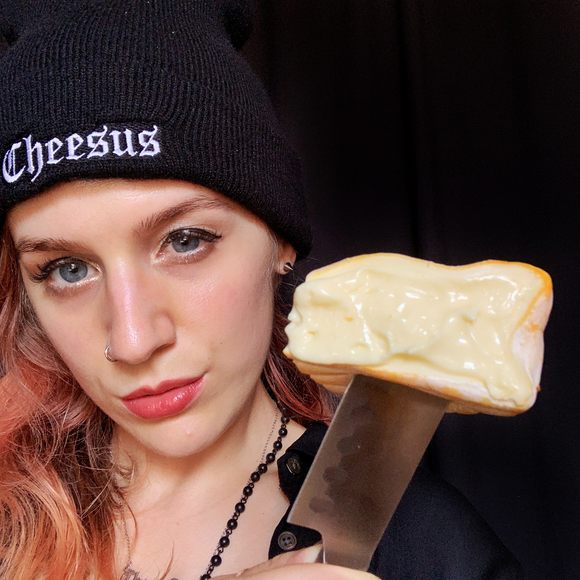 Erika Kubick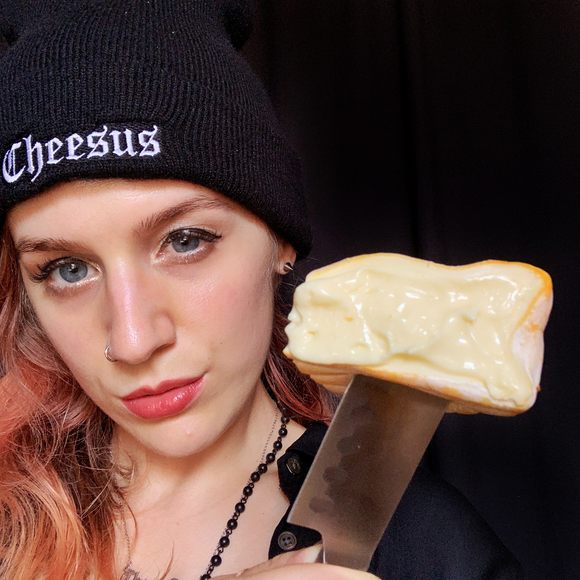 Erika Kubick is the cheesemonger-turned-preacher behind Cheese Sex Death, an advocacy brand devoted to educating and empowering cheese lovers everywhere. Her mission is to reinvent the experience of eating cheese, turning it into a familiar ritual that you can enjoy every day. Through a sultry stream of cheese porn on social media, Erika has created a safe space for cheese lovers and amassed a following of 63k. She's held cheese classes across the country, and her first book, Cheese Sex Death: A Bible for the Cheese Obsessed, debuts this fall (and is available for pre-order here).
What Else You Should Know
This lecture series is designed so students can participate live or watch a recording after each session airs. Sessions will take place live over Zoom, with dedicated Q&A segments for students to ask questions via video or chat. Within 72 hours after each session airs, we will email all enrolled students a recording of the session, which they can watch using a temporary password for up to ten weeks after the course concludes.
In most cases, instructors will use Google Classroom to communicate with students outside of class. While students aren't required to use Classroom, instructors will be using this platform to post resources, discussion questions, and assignments, when applicable.
We provide closed captioning for all of our courses, as well as transcripts upon request. Please reach out to us at experiences@atlasobscura.com if you have any questions, requests, or access needs.