What We'll Do
This course has already started! However, you can still join if you'd like to (and we hope you will!). Students enrolling after the course start date and time will have access to a recording of the first session (which will be emailed to participants within 72 hours) as well as the option to attend remaining sessions live. Please select the "Join Late" ticket type to enroll after the course has begun.
In this three-part lecture series, expand the universe of your drink cabinet with a tour of cocktails and spirits around the world.
Course Description
Historians and writers Anistatia Miller and Jared Brown have devoted the past three decades to studying drink and drinking culture around the globe. In this three-part course, we'll join them for a spirited international tour de libations—sipping from Singapore to Havana, Alberta, Barcelona, and beyond. We'll trace the origins, adaptations, and migrations of signature drinks and look at the profiles of the spirits used to make them. By the end of this course, you'll not only have an expanded cocktail repertoire and deeper knowledge of spirits, but also a greater appreciation for what, and how, people drink around the world. 
Gastro Obscura Courses: delving deep into the world's culinary curiosities with expert instructors.
Syllabus At A Glance
There are 3 total sessions included in this purchase, each lasting for1.5 hours on three consecutive Tuesdays beginning September 29, skipping October 5.
Session 1 (Tuesday, 9/28, 5-6:30 PM ET): The Eastern Hemisphere: Singapore Sling to the Bamboo Cocktail
- week off -
Session 2 (Tuesday, 10/12, 5-6:30 PM ET): The Western Hemisphere: The Pisco Sour to the Red Snapper
Session 3 (Tuesday, 10/19, 5-6:30 PM ET): Everything in Between & Specialty Regional Spirits
Pricing Options
We currently offer tiered ticket pricing in an effort to increase accessibility for all students, regardless of their economic situation. Our lecture series are available at three ticket prices, with a limited number of no-pay spots available for students who could not otherwise participate. This model is intended to support a wider range of students as well as our instructors. To learn more about our tiered sliding scale pricing model, please visit our FAQ page.
Atlas Obscura Online Courses
Our online courses offer opportunities for participants to emerge with new skills, knowledge, connections, and perspectives through multi-session classes designed and taught by expert instructors. Courses can take one of two forms: Seminars are intimate, interactive classes—capped at nine to 25 students—exploring topics and crafts through discussion, workshops, assignments, and in-class activities. We also offer lecture series that can be attended live, or viewed via a recording that will be shared within 72 hours after each session airs. Class recordings for lecture series will be available for up to two weeks following the final session of the course.
To learn more about our current course offerings, please visit www.atlasobscura.com/online-courses.
For answers to commonly asked questions, check out our FAQ page here.
Where We'll Be
Once registered, you'll receive a confirmation email from Eventbrite that will provide access to the class meeting. Please save the confirmation email as you'll use it to access your course via Zoom on each scheduled date and time.
About Your Instructor
Anistatia Miller and Jared Brown (Mixellany)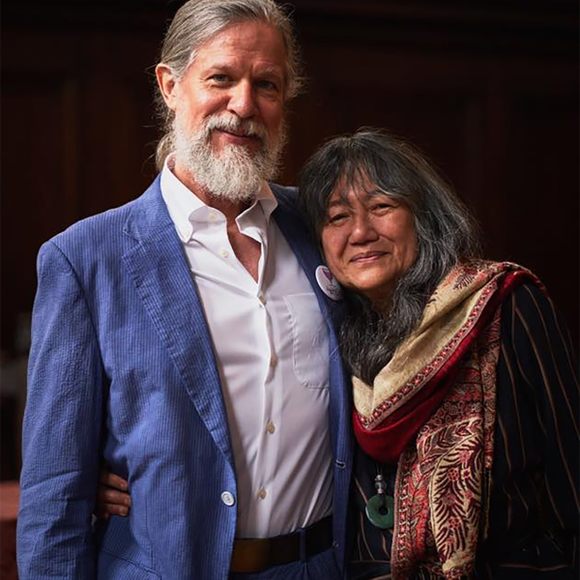 Anistatia Miller and Jared Brown (Mixellany)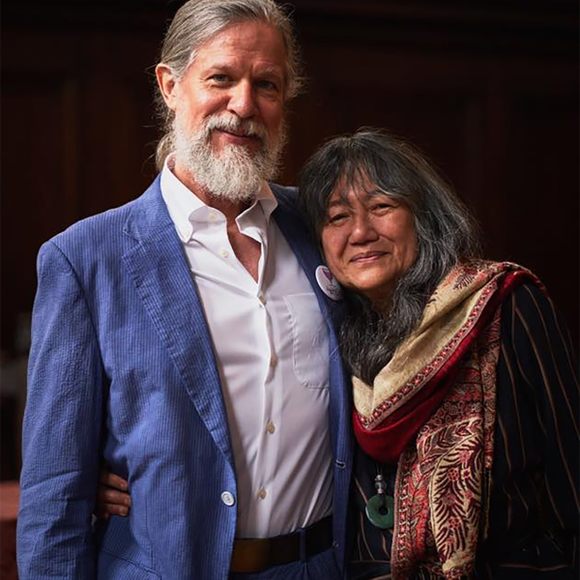 Anistatia Miller and Jared Brown are award-winning drink historians, writers, and garden-to-glass columnists for CLASS Magazine (UK), where they share their recipes and experiences with the British and European bartending industry. They've been writing about the history of drinks and spirits since 1995 when they first launched their website Shaken Not Stirred: A Celebration of the Martini®, which was converted into a book and published by HarperCollins. Together they co-founded the Museum of the American Cocktail along with veteran barman Dale DeGroff, Drinkboy's Robert Hess, and Philip Greene. They were also the directors of Exposition Universelle des Vins et Spiritueux on Île de Bendor, France, and the EUVS Digital Collection, a free digital library of vintage drink and cocktail books from around the world (www.euvslibrary.com).
Photo Credit: Dino Martini
What Else You Should Know
This lecture series is designed so students can participate live or watch a recording after each session airs. Sessions will take place live over Zoom, with dedicated Q&A segments for students to ask questions via video or chat. Within 72 hours after each session airs, we will email all enrolled students a recording of the session, which they can watch for up to two weeks after the course concludes.
In most cases, instructors will use Google Classroom to communicate with students outside of class. While students aren't required to use Google Classroom, instructors will be using this platform to post resources, discussion questions, and assignments, when applicable.
We provide closed captioning for all of our courses, as well as transcripts upon request. Please reach out to us at experiences@atlasobscura.com if you have any questions, requests, or access needs.