What We'll Do
Step back in time via the music of an expert's phonograph and gramophone collection!
In this one-hour virtual experience, we'll explore the evolution of recorded sound by learning about and listening to gramophones and phonographs from the 19th and 20th centuries. Guiding us on our auditory journey to the past is Michael Cumella, also known as Phonograph DJ MAC, an expert phonograph and gramophone restorer and gramophone DJ.
Michael will demonstrate special pieces from his expansive personal collection including cylinder players from the 1890s and disc players from the early 1900s. We'll also step into the workshop for a peek inside these musical machines to understand the mechanisms that make them play. In the workshop, we'll check out the inner workings of a 1927 Columbia 163 Graphophone disc player and 1908 Victor IV disc player that are in the process of being restored.
Join us for some old-fashioned musical fun!
About Your Host
Michael Cumella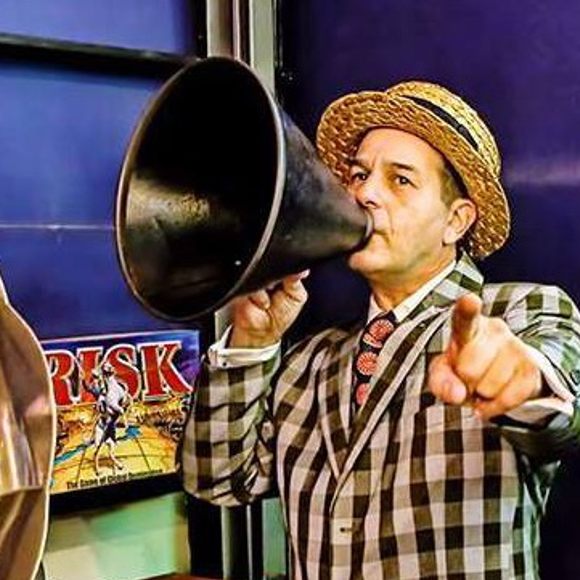 Michael Cumella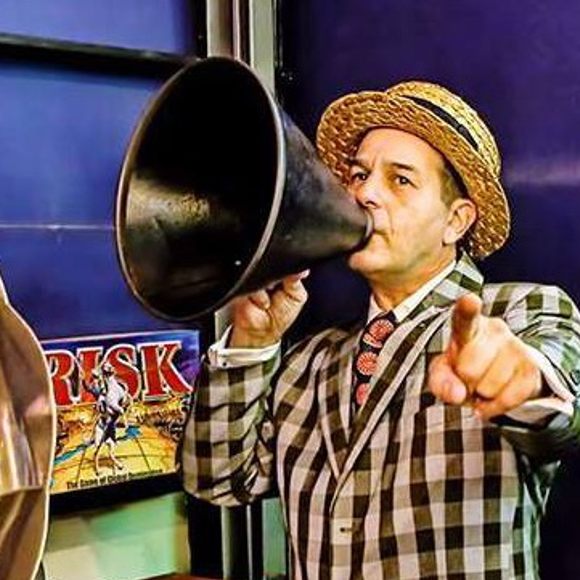 MAC has been involved in restoring antique crank up disc and cylinder phonographs for more than 30 years and is a leading expert on these machines and the music that is played on them. He was host of The Antique Phonograph Music Program from 1995 -2018 on WFMU and now hosts a weekly podcast called The Antique Phonograph Music Hour on mixcloud. He is the creator of the "Gramophone DJ" concept, providing two 1905 disc phonographs playing 78rpm records LIVE, exhibiting at events across the country and the world.
What Else You Should Know
Access to this online experience is free for Atlas Obscura Members. Unlock more wonder by becoming a member today!
Once registered, you can access the Zoom room for this experience through your confirmation email or Eventbrite account. Atlas Obscura online experiences are recommended for attendees age 13+.
This online experience will be recorded. A temporary link to the recording will be provided in a follow-up email to all ticket holders within 72 hours after the event. Access to this recording will be available for seven days.
We provide closed captioning for all of our online Member Experiences, as well as transcripts upon request. Please reach out to us at membership@atlasobscura.com if you have any questions, requests, or access needs.
This event is one of Atlas Obscura's Membership Experiences. At Atlas Obscura, our mission has always been to inspire wonder and curiosity about the incredible world we all share. Now, more than ever, there's a need to stay connected—not only to our sense of wonder, but to each other.
We encourage you to follow and share the hashtag #AOExperiences for more incredible online experiences and courses with Atlas Obscura and our friends. And check out AtlasObscura.com, the definitive guide to the world's hidden wonders, to keep virtually exploring the world through the website's atlas of amazing places, unique stories, and videos.
Dates and Availability
Atlas Obscura Members get free access to this and other exciting online experiences!
Become a Member