Looking for Lizards: Herping With Dr. Earyn McGee
4 sessions
$240 per person
Up to 25 people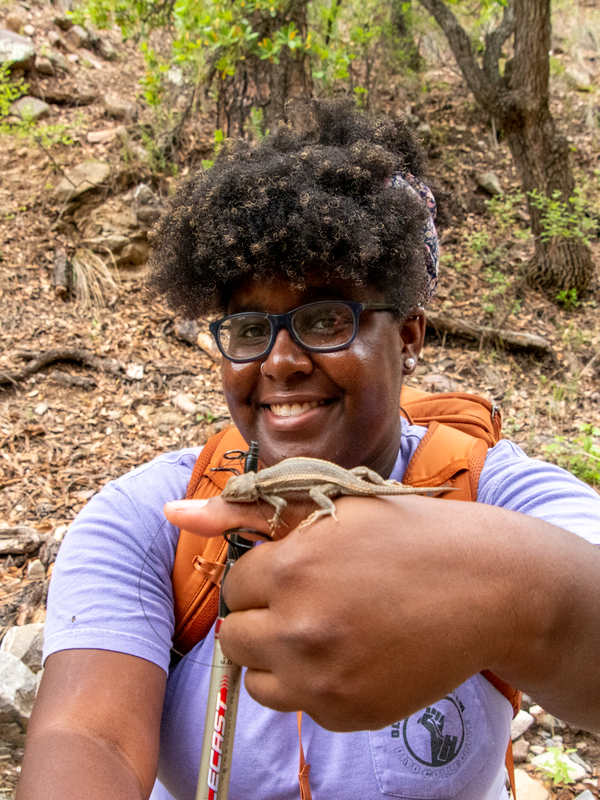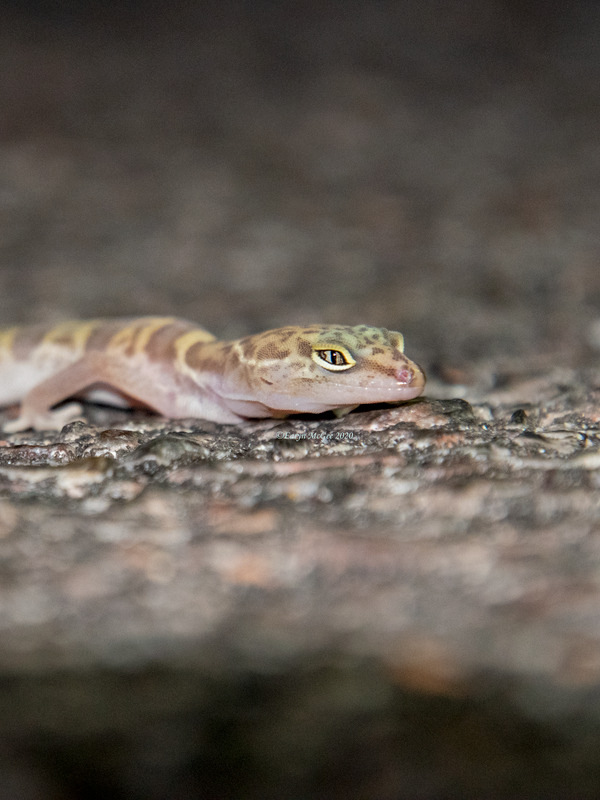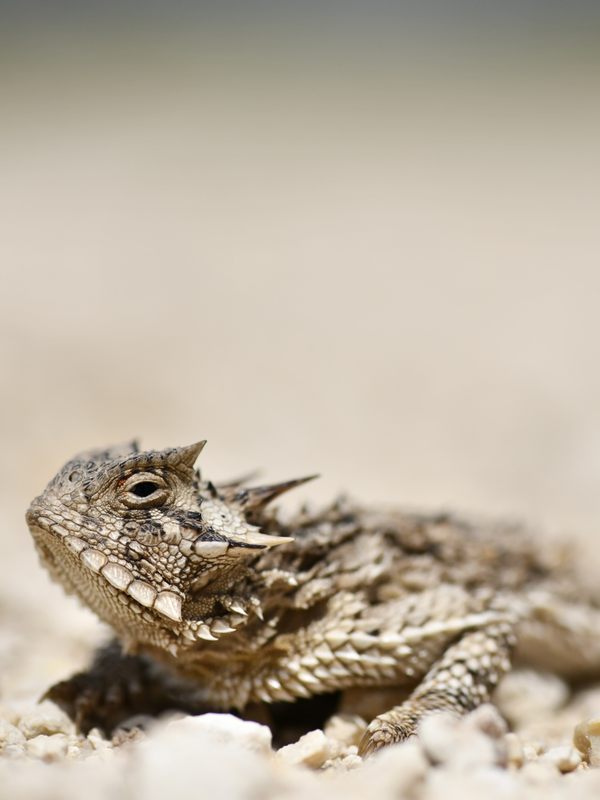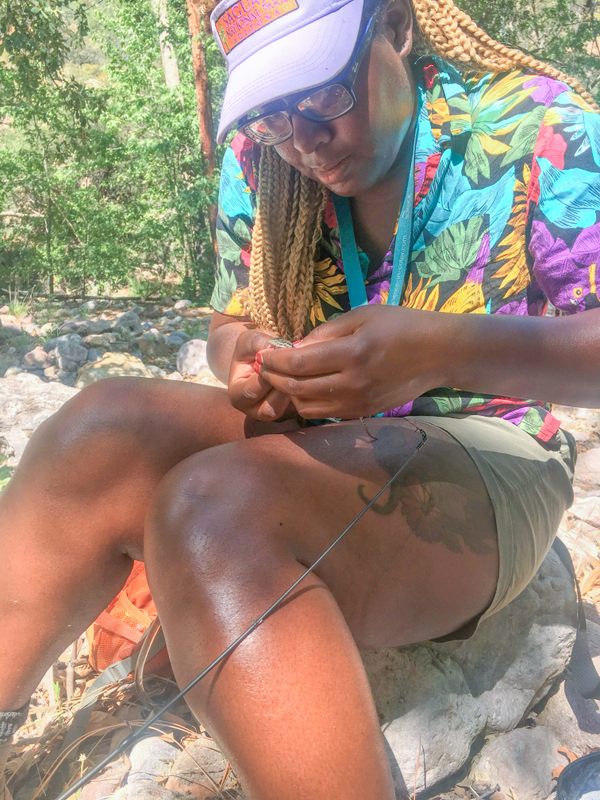 What We'll Do
In this 4-part seminar, join Dr. Earyn McGee for a lizard intensive, learning how to spot, identify, and photograph lizards in your region. 
Course Description
From the spiky Texas horned lizard to the speedy six-lined racerunner, there are all kinds of extraordinary lizards that you might spot across the U.S.—if you know how to look for them. In this course, you'll dive into the world of lizards with Dr. Earyn McGee, a herpetologist and science communicator best known for her popular social media game #FindThatLizard where she posts photos, almost all of which she takes in the field, of lizards camouflaged in their natural environments for participants to spot. During this course, you'll learn about lizards across the U.S., key features for identification, go into the field with Dr. McGee, and then go on your own lizard-spotting adventures! By the end of this course, you'll not only be able to use a field guide and similar tools, identify lizards during walks or hikes, and take identifiable photos of lizards—but also, you'll be able to transfer these skills to any wildlife species.   
We welcome all students to take this course, regardless of location. However, those living in regions of the U.S. (or outside the U.S.) where lizards are abundant may have a more herp-filled outside-of-class nature walk experience. Though Dr. McGee will focus primarily on lizards endemic to the U.S, she can provide some guidance on other reptiles and amphibians for students living in areas that may be home to fewer lizards.
If you're unsure of which species live in your area, check out this resource to learn more.
Syllabus At A Glance
There are three total sessions included in this purchase, each lasting for 1.5 hours on beginning September 30.
Session 1 (Thursday, 9/30, 8:30–10:00 PM ET): Introduction: What are lizards and how can you learn about them?
Session 2 (Thursday, 10/7, 8:30–10:00 PM ET): Identifying & Photographing Lizards
Session 3 (Saturday, 10/16, 3:00–4:30 PM ET): Virtual Field Trip: Look for lizards with Dr. McGee! (Weather permitting)
Session 4 (Thursday, 10/21, 8:30–10:00 PM ET): Sharing Photos, Experiences, and Tips 
** Please note that Session 3 is scheduled for Saturday, 10/16 at 3:00pm ET, with a rain date of Sunday, 10/17 at 3:00 pm ET. **
Between Sessions
Outside of class, students will be given short assignments focused on preparing for, and going out on, lizard-spotting walks in their area. Students should expect to spend between 30 minutes and an hour each week on these activities. 
Course Materials
There are no materials required for this course; however, students are encouraged to have or purchase a local field guide. 
Pricing Options
If you are unable to pay the ticket price for this course, a limited number of no-pay spots are available to increase accessibility for students, regardless of their economic situation. Please note that this option is first-come, first-served, and reserved for those who would not otherwise be able to take this course. To learn more about our approach to pricing, including no-pay options, please visit our FAQ page.
Atlas Obscura Online Courses
Our online courses offer opportunities for participants to emerge with new skills, knowledge, connections, and perspectives through multi-session classes designed and taught by expert instructors. Courses can take one of two forms: Seminars are intimate, interactive classes—capped at nine to 25 students—exploring topics and crafts through discussion, workshops, assignments, and in-class activities. We also offer lecture series that can be attended live, or viewed via a recording that will be shared within 72 hours after each session airs. Class recordings for lecture series will be available with a temporary password for up to two weeks following the final session of the course.
To learn more about our current course offerings, please visit www.atlasobscura.com/online-courses.
For answers to commonly asked questions, check out our FAQ page here.
Where We'll Be
Once registered, you'll receive a confirmation email from Eventbrite that will provide access to the class meeting. Please save the confirmation email as you'll use it to access your course via Zoom on each scheduled date and time.
About Your Instructor
Dr. Earyn McGee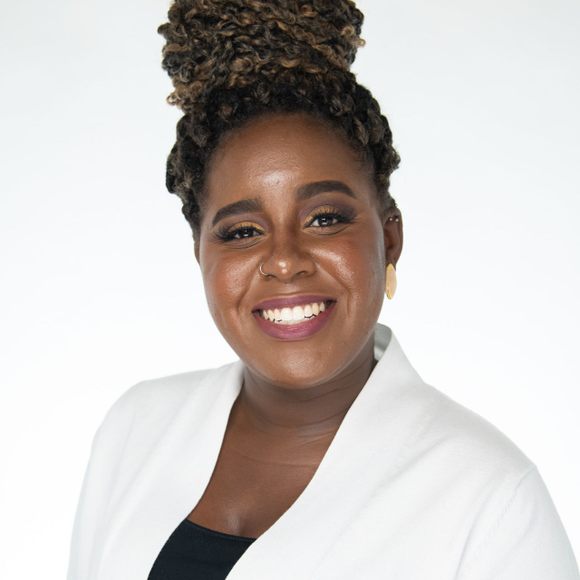 Dr. Earyn McGee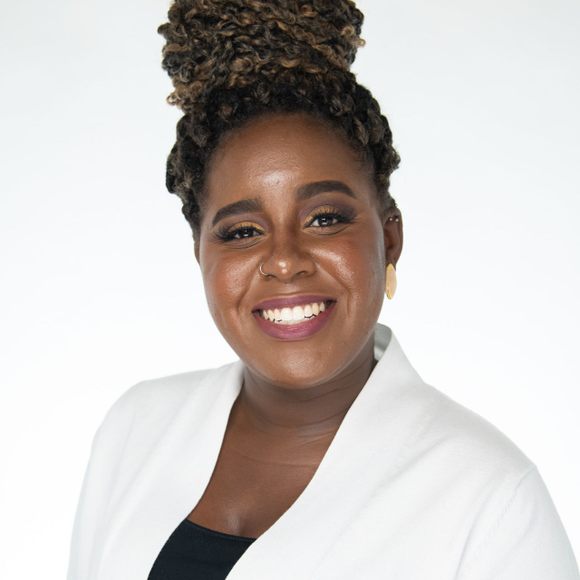 Throughout her academic career Dr. Earyn McGee has followed her first passion, learning about cool animals. Dr. McGee received her B.S. from Howard University, her MSc from the University of Arizona, and her PhD in natural resources with an emphasis in wildlife conservation and management at the University of Arizona. She is an expert in herpetology, specifically lizards of the southwestern US. Check out her popular social media game #FindThatLizard. Every week since June 2018 Earyn has challenged her followers to search for a lizard camouflaged in an image she posts. She uses her platform to teach people about lizards, conservation, and social justice issues.. Earyn has been recognized for her work as a Forbes 30 under 30 lister, as an The Grist 50 lister, AAAS If/Then Ambassador, on Emmy nominated CBS's Mission Unstoppable, GoldieBlox's Fast Forward Girls Youtube Series, and on the front page of local and national news paper outlets.
You can follow Dr. McGee on Twitter, Instagram, and YouTube.
What Else You Should Know
This is an interactive, small-group, seminar-style course that meets over Zoom. Students may be invited to participate in discussions, workshop their projects, and receive feedback from the course instructor.
In most cases, instructors will use Google Classroom to communicate with students outside of class. While students aren't required to use Google Classroom, instructors will be using this platform to post resources, discussion questions, and assignments, when applicable.
We provide closed captioning for all of our courses, as well as transcripts upon request. Please reach out to us at experiences@atlasobscura.com if you have any questions, requests, or access needs.
Group Size
There are 25 spots available on this experience.