What We'll Do
In this five-part lecture series, get to know the insects in your home and throughout your neighborhood.
Course Description
Whether scuttling across the sidewalk or buzzing through your kitchen, insects big and small often go about their daily lives to little human fanfare. But these creatures are up to extraordinary things—from the rapid color changes of the golden tortoise beetle to the ear-splitting serenade of the cicada. In this course led by entomologist Isa Betancourt, author of Backyard Bugs of Philadelphia, we'll zoom in on the tiny organisms with whom we share a great number of spaces. We'll learn who these bugs are, where to find them, and what they're up to—as well as how they've come to quietly dominate the planet. As we become more familiar with the common characters found in our neighborhoods and homes, we'll also learn how to become bug detectives—using insects as bioindicators and thinking critically about why specific species might show up in certain places. Over the course of five sessions, we'll develop a more complete understanding of the tiny neighbors with whom we cohabitate, and an enriched appreciation of what they bring to our worlds.
Syllabus at a Glance
There are 5 total sessions included in this purchase, each lasting for 1.5 hours on 5 consecutive Mondays beginning April 26.
Session 1 (Monday, 4/26, 7:30–9 PM ET): Into the insect world
Session 2 (Monday, 5/3, 7:30–9 PM ET):  The inner workings of insects
Session 3 (Monday, 5/10, 7:30–9 PM ET):  Our insect housemates & bug detective work
Session 4 (Monday, 5/17, 7:30–9 PM ET): Insects outdoors
Session 5 (Monday, 5/24, 7:30–9 PM ET): Building bug habitats 
Between Sessions
While there won't be any required homework, students will be given optional assignments and encouraged to engage in fieldwork outside of class.
Pricing Options
We currently offer tiered ticket pricing in an effort to increase accessibility for all students, regardless of economic situation. Our lecture series are offered at three ticket prices, with a limited number of no-pay spots available as well for students who could not otherwise participate. This model is intended to support a wider range of students, as well as our instructors. Please select the ticket price that not only reflects your current financial experience, but also your access to resources, earning power, and economic privilege(s) related to race, gender, and immigration status, among other factors. To learn more about our tiered sliding scale pricing model, please visit our FAQ page.
Atlas Obscura Online Courses
Our online courses offer opportunities for participants to emerge with new skills, knowledge, connections, and perspectives through multi-session classes designed and taught by expert instructors. Courses can take one of two forms: Seminars are intimate, interactive classes—capped at nine to 25 students—exploring topics and crafts through discussion, workshops, assignments, and in-class activities. We also offer lecture series that can be attended live, or viewed via a recording that will be shared within 72 hours after each session airs. Class recordings for lecture series will be available with a temporary password for up to two weeks following the final session of the course.
To learn more about our current course offerings, please visit www.atlasobscura.com/online-courses.
For answers to commonly asked questions, check out our FAQ page here.
Where We'll Be
Once registered, you'll receive a confirmation email from Eventbrite that will provide access to each class meeting. Please save the confirmation email as you'll use it to access your course via Zoom on each scheduled date and time.
About Your Instructor
Isa Betancourt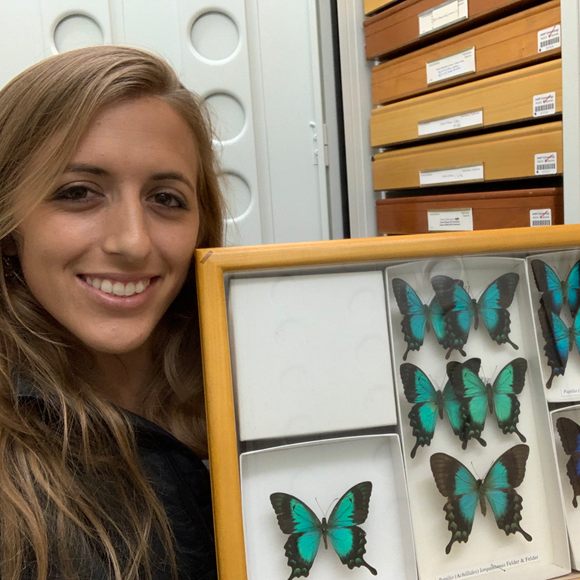 Isa Betancourt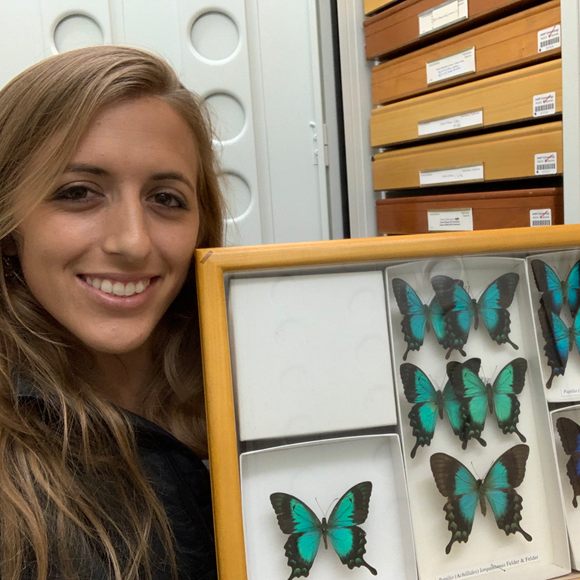 Isa Betancourt is an entomologist, macro photographer, educator, and curatorial assistant of the 4 million-specimen insect collection at the Academy of Natural Sciences of Drexel University. In addition to her work in the Academy's entomology collection, Isa serves as Co-Communication Officer for the Entomological Collections Network and as a member of the Entomological Society of America's Insect Calendar Committee. She earned her M.S. in communication at Drexel University and her undergraduate degree in entomology and plant science at Cornell University.
To celebrate local insects, Isa authored Backyard Bugs of Philadelphia, a book that features photographs and information about more than 100 species of insects found in the Philadelphia area. The book was inspired by the Swann Fountain insect project that she conducted between 2013 and 2018, where she created a collection of thousands of insect specimens sampled weekly from the large center city Philadelphia fountain. Isa has an innovative eye for finding ways to use technology to communicate and connect scientists and the general public with the wonderful world of insects and entomology. In 2017, she launched a weekly insect-themed livestream called the #BugScope, which has engaged tens of thousands of people around the globe with entomology.
In late 2021, Isa will fly to Indonesia for a year as a Fulbright-National Geographic Storytelling Fellow to study the backyard bugs of Tuanan, Borneo. She will work with her collaborators at Nasional University at their long term orangutan field site in Borneo to document the largely unknown insect life of the peat forest and examine how fires and forest restoration efforts are influencing the insect community. Connect with Isa on Twitter (@isabetabug), Instagram (@isabetabug), and Happs (@isabetabug). And visit her website at www.TheBugAndTheBeetle.net.
What Else You Should Know
This lecture series is designed so students can participate live or watch a recording after each session airs. Sessions will take place live over Zoom, with dedicated Q&A segments for students to ask questions via video or chat. Within 72 hours after each session airs, we will email all enrolled students a recording of the session, which they can watch using a temporary password for up to two weeks after the course concludes.
In most cases, instructors will use Google Classroom to communicate with students outside of class. While students aren't required to use Google Classroom, instructors will be using this platform to post resources, discussion questions, and assignments, when applicable.
We provide closed captioning for all of our courses, as well as transcripts upon request. Please reach out to us at experiences@atlasobscura.com if you have any questions, requests, or access needs.