Inside a Fantasy Coffin Maker's Workshop
Members Only
Thu, Oct 6, 2022
Free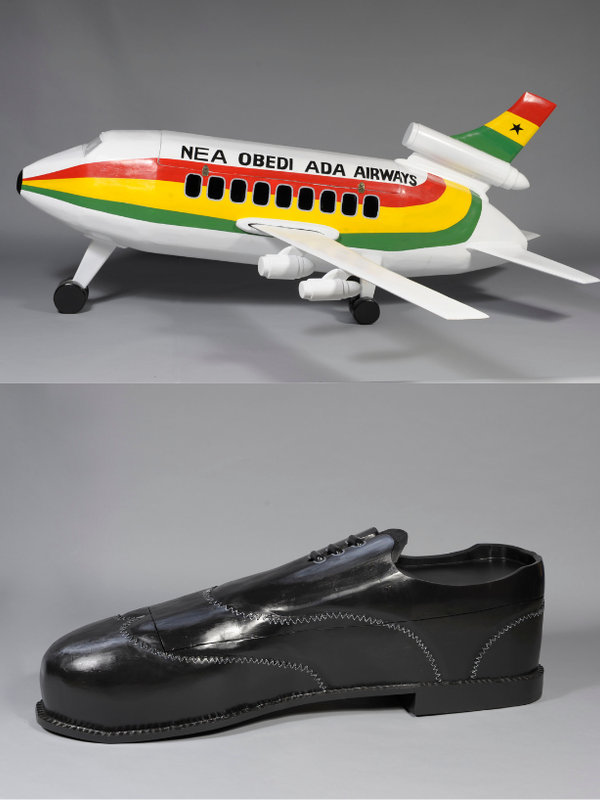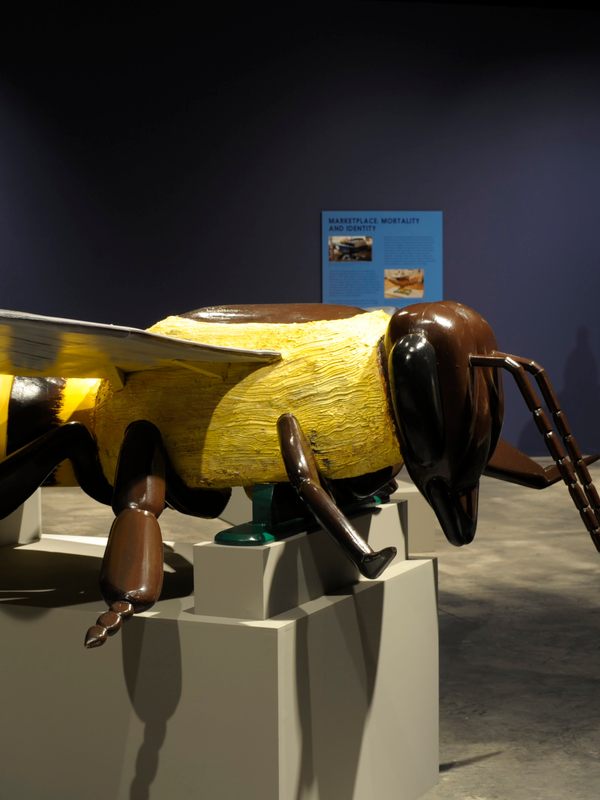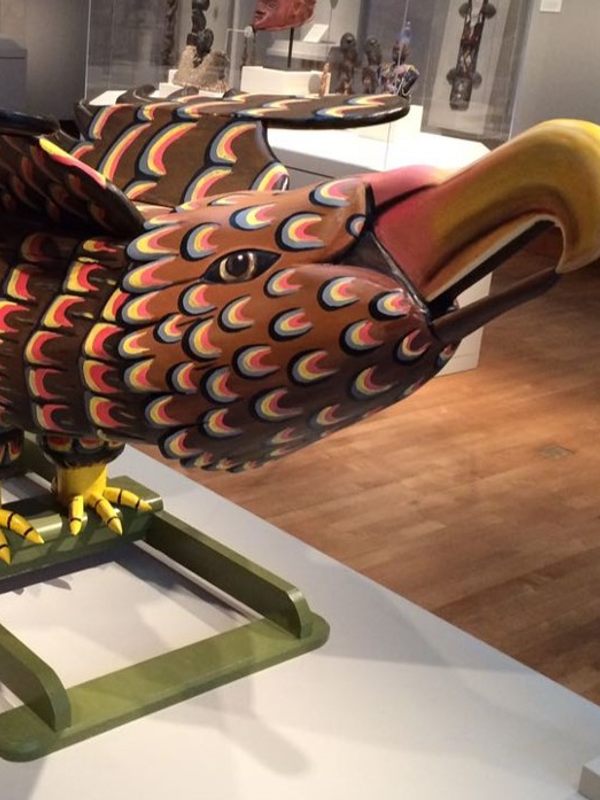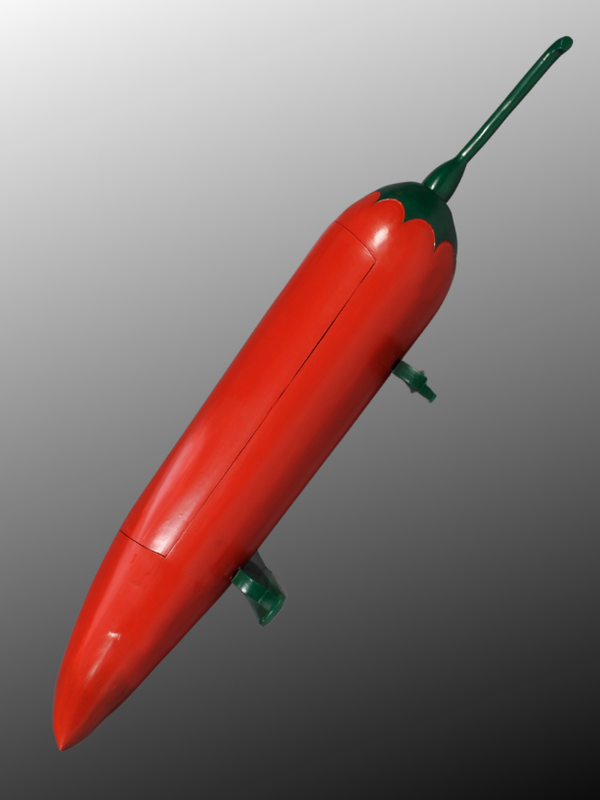 What We'll Do
There are so many options for how you can enter the hereafter. Why not do it in style?
In this one-hour live-virtual tour, we'll get a peek inside the workshop of Eric Adjetey Anang, a third-generation coffin-maker from Ghana, who specializes in abebuu adekai, or fantasy coffins as they are popularly known. These colorful wooden creations are meant to represent and celebrate the life and passions of the person being buried inside. Today, Eric carries on the tradition of fine fantasy coffin craftsmanship through his own artistic pursuits and the family business, Kane Kwei Carpentry Workshop, begun by his grandfather.
Inside Eric's workshop in Madison, Wisconsin, you'll get a casual yet intimate look at his work, starting with a discussion on the cultural roots of the fantasy coffin tradition and how Eric became part of it. Next, we'll watch as Eric demonstrates a few construction techniques and tools that he uses to craft his creative coffins. He will discuss some of his past projects, including coffins shaped like a bee, a shoe, a dinosaur, a chili, and a small eagle, as well as give us a peek at a fish coffin that is still a work in progress. There will also be time to ask questions!
About Your Host
Eric Adjetey Anang
Eric Adjetey Anang
Born in Teshie on the coast of Ghana, Eric Adjetey Anang began helping his family in the carpentry workshop at the age of eight. He joined the family business, Kane Kwei Carpentry Workshop, as an apprentice following high school, and assumed leadership of the shop at twenty. Anang is a third-generation coffin-maker and, along with his father and apprentices, passionately stewards his family's legacy as he refines and elevates this culturally significant art form. Anang's work has been shown in exhibitions across West Africa and Europe and is held in private collections across the globe. Since 2008, Anang has participated in a dozen residencies, conducted workshops, and has been featured in multiple documentaries worldwide. He maintains a dual residency in Madison, Wisconsin, and at Teshie, where he continues to produce coffins for funerary patrons, art collectors, and museum collections, including the University of Iowa Museum of Art as well as the Chazen Museum of Art. He now lives and works as an artist in Madison, Wisconsin. He returns to Ghana several times a year to manage the Kane Kwei Carpentry Workshop.
What Else You Should Know
Access to this online experience is free for Atlas Obscura Members. Unlock more wonder by becoming a member today!

Once registered, you can access the Zoom room for this experience through your confirmation email or Eventbrite account. Atlas Obscura online experiences are recommended for attendees age 13+.

This online experience will be recorded. A temporary link to the recording will be provided in a follow-up email to all ticket holders within 72 hours after the event. Access to this recording will be available for seven days.

We provide closed captioning for all of our online Member Experiences, as well as transcripts upon request. Please reach out to us at membership@atlasobscura.com if you have any questions, requests, or access needs.

This event is one of Atlas Obscura's Membership Experiences. At Atlas Obscura, our mission has always been to inspire wonder and curiosity about the incredible world we all share. Now, more than ever, there's a need to stay connected—not only to our sense of wonder, but to each other.

We encourage you to follow and share the hashtag #AOExperiences for more incredible online experiences and courses with Atlas Obscura and our friends. And check out AtlasObscura.com, the definitive guide to the world's hidden wonders, to keep virtually exploring the world through the website's atlas of amazing places, unique stories, and videos.
Dates and Availability
Atlas Obscura Members get free access to this and other exciting online experiences!
Become a Member