Into the Cheese Vaults: Touring Jasper Hill Farm's Cheese Cellars
Members Only
Sat, Jul 23, 2022
Free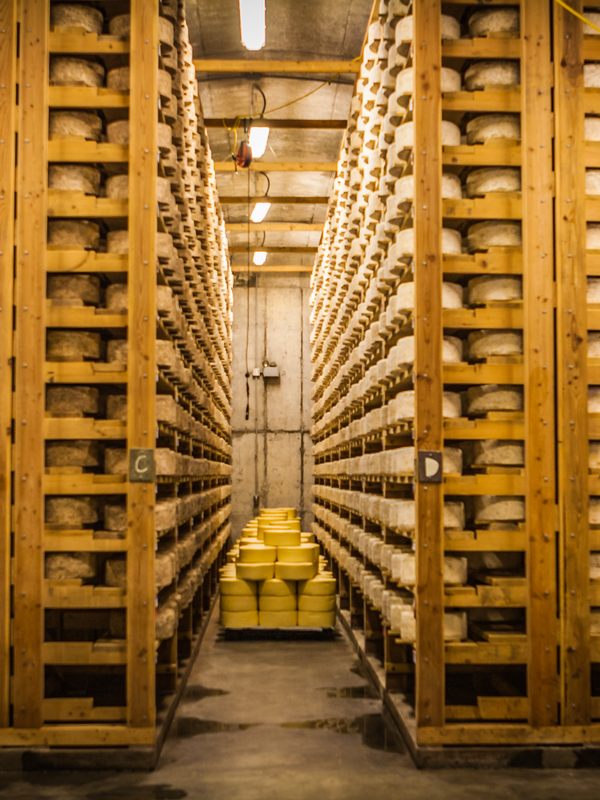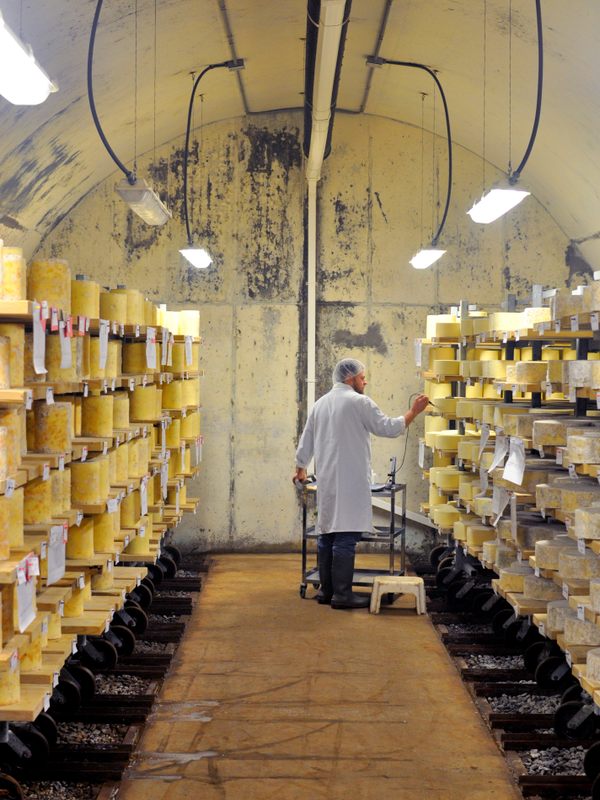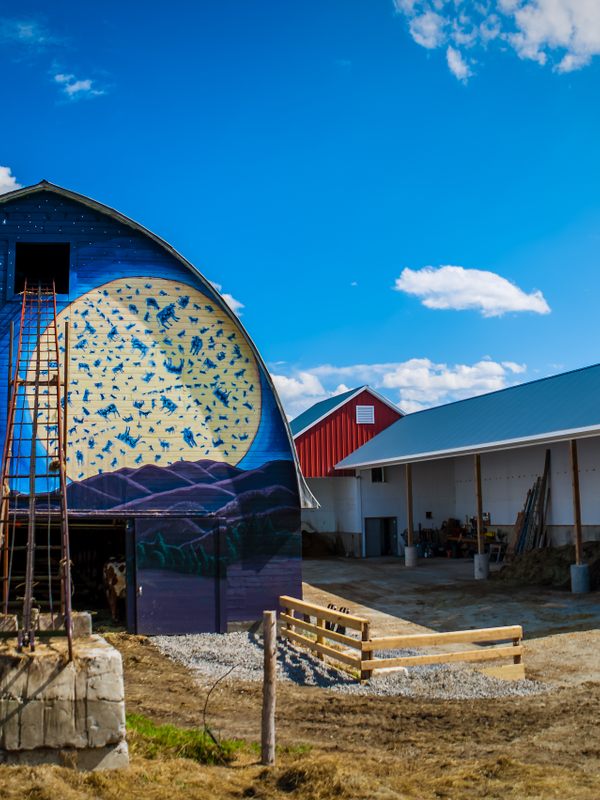 What We'll Do
Cheese is great. Cheese made in specially regulated subterranean cheese vaults is incredible. Join Atlas Obscura and Jasper Hill Farm as we take a live tour of their underground cheese vaults and learn why the best cheeses are made under your feet.
The Cellars at Jasper Hill are what allow them to craft a "Taste of Place." During this live, on-hour digital tour, we'll explore their seven underground cheese vaults, each with specialized environmental controls that create the ideal space for cultivating the diverse microflora that transmutes milk into cheese. Controlling the temperature, humidity, and airflow in the vaults allows for precision affinage so that the cheese can express its full flavor profile free from faults. It's this rigorous process that opens the door for milk quality and herd management to impact the deliciousness of the cheese.
We'll go on a weaving journey that illuminates the complexities of cheesemaking: from the grass that their herds eat to the shelves that the wheels age on, and you'll get the chance to pick the brains of the cheesemakers themselves.
Making cheese is a coalescence of many delicate moving parts. Not open to the general public, tours of the Cellars are a rare glimpse behind the scenes of our process. Don't miss it!
This experience is part of Gastro Obscura At Home 2022, our very first online culinary festival, presented exclusively for Atlas Obscura Membership subscribers. Join us on Saturday, July 23rd, for an entire day of live online events featuring expert chefs, best-selling authors, curious cooking, AO giveaways, and more!
About Your Host
Jasper Hill Farm
Jasper Hill Farm
Jasper Hill Farm makes and ripens artisan cheese in the Northeast Kingdom of Vermont. Our creameries produce over a dozen different varieties representing a range of styles including bloomy-rinds, washed-rinds, Alpine-style cheeses, and blue cheeses.
The Cellars at Jasper Hill Farm is an innovative 22,000 square foot underground facility located in Greensboro, Vermont. The Cellars were constructed for the purpose of providing affinage, or aging expertise, as well as distribution and marketing services for local cheese makers. At the Cellars, we ripen cheese made by Jasper Hill Creameries as well as those made by other producers. Fresh wheels are introduced to one of seven specially calibrated vaults, where they receive customized care until perfect ripeness.
What Else You Should Know
Access to this online experience is free for Atlas Obscura Members. Unlock more wonder by becoming a member today!

Once registered, you can access the Zoom room for this experience through your confirmation email or Eventbrite account. Atlas Obscura online experiences are recommended for attendees age 13+

This online experience will be recorded. A temporary link to the recording will be provided in a follow-up email to all ticket holders within 72 hours after the event. Access to this recording will be available for seven days.

We provide closed captioning for all of our online Member Experiences, as well as transcripts upon request. Please reach out to us at membership@atlasobscura.com if you have any questions, requests, or access needs.

This event is one of Atlas Obscura's Membership Experiences. At Atlas Obscura, our mission has always been to inspire wonder and curiosity about the incredible world we all share. Now, more than ever, there's a need to stay connected—not only to our sense of wonder, but to each other.

We encourage you to follow and share the hashtag #AOExperiences for more incredible online experiences and courses with Atlas Obscura and our friends. And check out AtlasObscura.com, the definitive guide to the world's hidden wonders, to keep virtually exploring the world through the website's atlas of amazing places, unique stories, and videos.
Dates and Availability
Atlas Obscura Members get free access to this and other exciting online experiences!
Become a Member