A Pick-Your-Path Adventure Through St. Louis' Eccentric City Museum
Members Only
1.5 hours
Free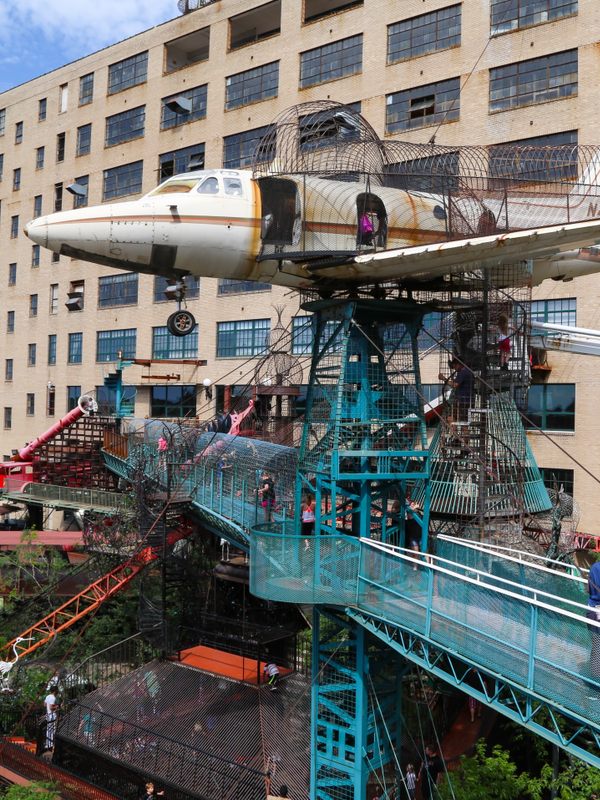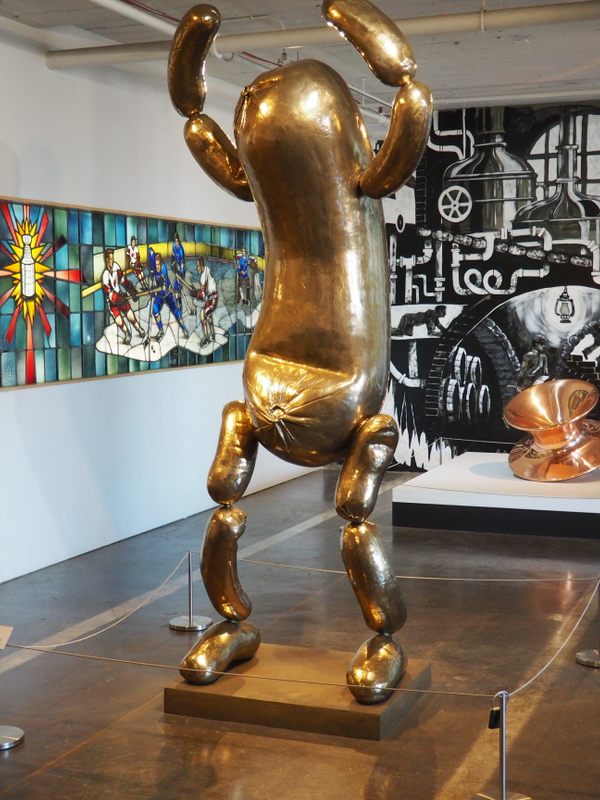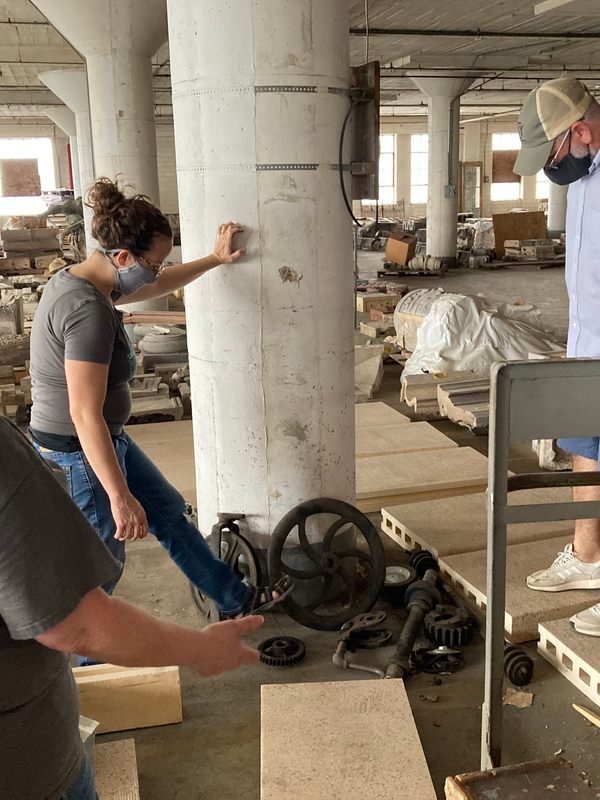 What We'll Do
You're in control as we set off on a virtual pick-your-path adventure through St. Louis' City Museum, a surrealist urban playground. As we wind our way through whimsical interactive art installations and fascinating exhibits, you get to decide where we stop and what we discover.
Want to see the World's Largest Underwear or World's Largest Pencil? Will you choose a sneak peek at a to-be-installed architecture collection located on a secret floor, or check out the Contemporary Art Gallery with one-of-a-kind pieces created by artists from all around the world? Will you explore the museum's life-sized bowhead whale or the intricate treehouse? Among the other wonders you'll see are a 10-story shoe shaft-turned-slide in the Enchanted Caves and an ever-evolving maze that is under construction!
The City Museum is a playground for all ages/museum/immersive art gallery housed inside a 1930s shoe warehouse in downtown St. Louis. The derelict industrial building was turned into a one-of-a-kind destination by the late, internationally-acclaimed artist and classically trained sculptor Bob Cassilly. Inside, on top of, and all around the historic building, the Cassilly Crew, a band of imaginative artisans and "staunch advocates of risky play," continue to carry out Cassilly's vision by creating fantastical interactive scenes out of found and repurposed objects such as pieces of churches, schools, storefronts, and factories.
Through a series of polls, you the audience will choose between a list of potential stops throughout the City Museum, making this live, virtual tour, truly one-of-a-kind. At each stop, you'll uncover a hidden secret, curious fact, or gain access to a behind-the-scenes space. This may be your only opportunity to gain access to never-before-seen storage spaces and upcoming projects in the wacky and wonderful world of the City Museum.
About Your Host
Rick Erwin
Rick Erwin
Rick Erwin is currently the Creative Director of City Museum in St. Louis, after serving 15 years as the Executive Director. Erwin led the museum, which was created by internationally acclaimed artist Bob Cassilly in 1997, to an annual attendance of more than 800,000. Though Cassilly passed away in 2011, the museum has continued to thrive under Rick's leadership and is consistently ranked as a must-see attraction nationally and internationally. Most recently, in 2019, City Museum was named one of the Top 50 Greatest Places in the World for Kids by TIME Magazine.
Erwin has presented as an expert on historic modern architecture at the American Alliance of Museums and the St. Louis Public Library. He has attended Art Basel Miami, Art Basel Switzerland, Art Basel Hong Kong, the Foire Internationale d'Art Contemporain (International Contemporary Art Fair), Frieze London, and the Frieze New York Armory Show on behalf of his clients and employers. He has spoken as a museum expert for the Association of Children's Museums (Philadelphia, PA, 2009), American Association of Museums (Philadelphia, PA, 2009), Children at Play Conference (Denmark, 2010), Gravity Tank Air Series (Chicago, IL, 2011), Midwest Popular Culture Association (St. Louis, MO, 2013), Young Architects Forum (Kansas City, MO, 2014), Illinois Youth Services Institute (Illinois, 2016), TEDx Washington University (St. Louis, MO, 2017), American Alliance of Museums (St. Louis, MO, 2017), and the International Association of Amusement Parks and Attractions (Orlando, FL, 2019).
Erwin has lived in Atlanta, Georgia, Lexington, Tennessee, Chicago, Illinois, Columbia, Missouri, and St. Louis, Missouri.
What Else You Should Know
Access to this online experience is free for Atlas Obscura Members. Unlock more wonder by becoming a member today!

Once registered, you can access the Zoom room for this experience through your confirmation email or Eventbrite account. Atlas Obscura online experiences are recommended for attendees age 13+.

This online experience will be recorded. A temporary link to the recording will be provided in a follow-up email to all ticket holders within 72 hours after the event. Access to this recording will be available for seven days.

We provide closed captioning for all of our online Member Experiences, as well as transcripts upon request. Please reach out to us at membership@atlasobscura.com if you have any questions, requests, or access needs.

This event is one of Atlas Obscura's Membership Experiences. At Atlas Obscura, our mission has always been to inspire wonder and curiosity about the incredible world we all share. Now, more than ever, there's a need to stay connected—not only to our sense of wonder, but to each other.

We encourage you to follow and share the hashtag #AOExperiences for more incredible online experiences and courses with Atlas Obscura and our friends. And check out AtlasObscura.com, the definitive guide to the world's hidden wonders, to keep virtually exploring the world through the website's atlas of amazing places, unique stories, and videos.
Dates and Availability
Atlas Obscura Members get free access to this and other exciting online experiences!
Become a Member