What We'll Do
In this three-part seminar, learn to transform everyday paper products into handmade books.
Course Description
You might not guess it, but you have an extensive supply of book-making materials right in your own home—if you know where to look. Everyday paper products like cardboard boxes, envelopes, and notebook paper can produce a wide variety of charming and functional books with the right techniques. In this course guided by upcycler and book artist Bel Mills of Scrap Paper Circus, we'll explore four strategies for transforming ordinary envelopes into extraordinary books and learn how to think about paper like a book artist. We'll start by turning air mail envelopes into postal-themed notebooks with hand stitched spines. We'll experiment with Kraft envelopes, building accordion books using two different methods, and then take an artistic turn when we use business reply envelopes to create a collaged artist book. Open to book artists of all skill levels, this course offers a hands-on introduction to measuring, structure, and form as well as what Bel Mills calls "the language of paper"— a system for identifying and understanding the creative potential of the paper products in your home. By the end of this course, you'll not only learn basic bookbinding stitches and techniques, but also how to look at the paper in your life with new eyes as books waiting to come to life!
Syllabus at a Glance
This course includes three total sessions, each lasting two hours on three consecutive Thursdays beginning November 3.
Session 1 (Thursday, 11/3, 7–9:00 PM ET)| The Language of Paper and the Air Mail Notebook: Envelopes as book covers
Session 2 (Thursday, 11/10, 7–9:00 PM ET)| The Kraft Envelope Organizer & Capsule: Envelopes as accordion books
Session 3 (Thursday, 11/17, 7–9:00 PM ET)| The Envelope Waterfall: Envelopes as artist books and how to think like a book artist
Between Sessions
Outside of class, students can expect to finish or expand on projects begun in class, practicing techniques or decorating completed books.  
Course Materials
2 total Air Mail Envelopes (with intact flaps)
10 sheets of paper from the back of an old notebook
Collage materials (imagery, ephemera, canceled postage, etc) 
6 total 6x9 Kraft Envelopes 
6 total Kraft Envelopes (same size as above or a different size)
Washi tape set (any color)
Patterned paper (like scrapbook paper or security envelopes)
2 sheets cardstock, 1 patterned and 1 plain
4 total same size business reply envelopes with security patterns
Waxed linen thread OR embroidery floss OR bakers twine
Large needle
1/2 inch button
Bone folder (or plastic knife or marker)
Cutting mat (12" x 12" or larger)
Pencil
Optional: 
Pricing Options
In addition to full-price tickets, a limited number of no-pay spots are available for this course. Please note that these tickets are reserved for those who would not otherwise be able to take this course and who expect to attend all sessions. No-pay spots are distributed via a randomized drawing two weeks before each course begins. For more information and to apply for a no-pay spot, please click here. To learn more about our pricing model and randomized selection process for no-pay spots, please visit our FAQ page. 
Community Guidelines for Students
Please take a moment to review our community guidelines for students, which aim to share our classroom ethos and help set the stage for the best possible learning experience.
Atlas Obscura Online Courses
Atlas Obscura Courses offer opportunities for participants to emerge with new skills, knowledge, connections, and perspectives through multi-session classes designed and taught by expert instructors. To learn more about our current course offerings, please visit www.atlasobscura.com/online-courses. For answers to commonly asked questions, check out our FAQ page here.
Founded in 2009, Atlas Obscura created the definitive community-driven guide to incredible places across the planet and is now an award-winning company that shares the world's hidden wonders in person and online.
Where We'll Be
Once registered, you'll receive a confirmation email from Eventbrite that will provide access to each class meeting. Please save the confirmation email as you'll use it to access all sessions of your course via Zoom.
About Your Instructor
Bel Mills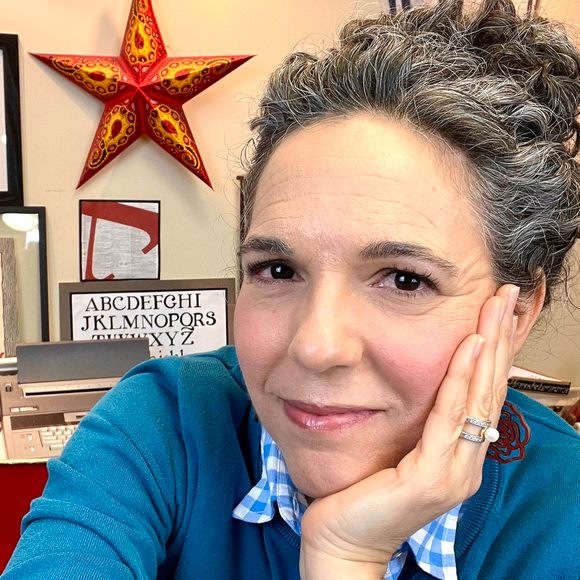 Bel Mills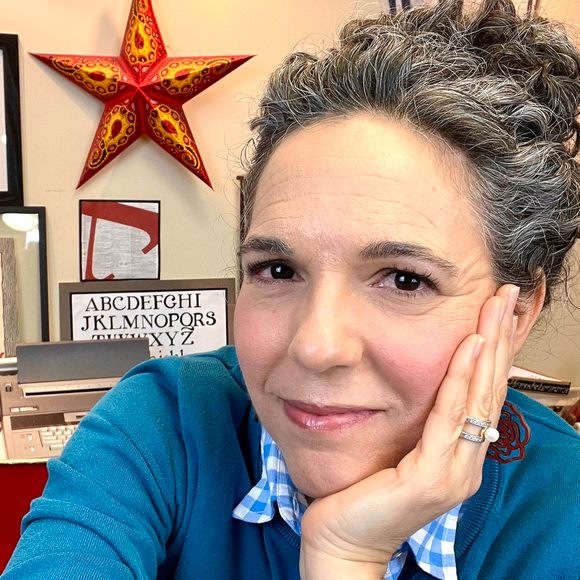 Bel Mills is a book artist and book-arts teacher inspired by second-hand, vintage and commonplace paper. At Scrap Paper Circus, her home studio outside Washington DC, she uses old books, cardboard boxes, envelopes and office supplies to create one-of-a-kind journals and collaged artist books. Bel believes second-hand paper  frees an artist from worry about mistakes and allows experimentation without the fear of "ruining" precious materials. This outlook infuses her books with a feeling of possibility, whimsy, and delight. Students leave her classes with clever, personalized journals that are fun to make and a joy to use.  You can find more of Bel's work at her website, scrappapercircus.com, as well as on Instagram @scrap_paper_circus and Facebook @scrappapercircus.
What Else You Should Know
This is an interactive, small-group seminar that meets over Zoom. Students may be encouraged to participate in discussions, work on assignments outside of class, and workshop projects with their instructor or classmates. Due to the interactive nature of this course, we strongly recommend students attend as many live sessions as possible. Within 72 hours after each session meets, students will receive access to a recording of the live session, which they can watch for up to two weeks after the course concludes.
Instructors may use Google Classroom to communicate with students outside of class. While students aren't required to use Google Classroom, instructors may use this platform to post resources, discussion questions, or assignments. This platform also offers a space for students to connect with one another about course material between sessions. 
We provide closed captioning for all of our courses and can share transcripts upon request. Please reach out to us at experiences@atlasobscura.com if you have any questions, requests, or accessibility needs.
Group Size
There are 27 spots available on this experience.